[Yamanashi] You can eat as much fruit as you like! Thorough explanation of fruit picking in Katsunuma and Kofu
Yamanashi Prefecture is famous for its thriving fruit cultivation! It's very accessible from the metropolitan area and has a wide variety of orchards, so it is perfect for a day trip to fruit picking! How about going on a date or a weekend trip with the family to taste the fresh seasonal fruit? In this article, we'll introduce you to a variety of fruit picks that can be enjoyed throughout the year in the Katsunuma and Kofu areas, where fruit cultivation is particularly popular in Yamanashi Prefecture!
How to get to Katsunuma / Kofu from the metropolitan area?
Private cars, highway buses, and regular trains are typical means of transportation from the Tokyo metropolitan area to Katsunuma. The table below shows the journey times and fares for each, and the departure point is shown from Yokohama Station to Katsunuma in line with the express bus.
Transportation

Station

Required Time

料金

Price

Feature

Private car

–

About 1 hour and half

–

–

・Driving required

・Fast

Highway bus (Ryuo / Kofu-Yokohama Station / Haneda Airport Line)

Yokohama Station → Katsunuma

About 2 hours

¥2450~

〇

(Equipped with all vehicles)

・No transfer

Express Train

Yokohama Station → Shibuya Station → Takao Station → Katsunumabudokyo

About 2 hours and half

¥1629~

–

・There is a transfer
As you can see from the table above, each has its advantages and disadvantages, so I think it's best to make a choice that suits your travel goals and preferences. I personally recommend the highway bus, which stops at Katsunuma and departs from Yokohama Station at 10:45 in the morning, so you can start your journey relatively slowly! Plus, there are no transfers, so you can relax and feel at ease until your destination. Also, most highway buses depart from Tokyo, such as Shinjuku or Tokyo Station, but this bus can also be taken from Yokohama Station, making it a great option for those living in Kanagawa.
What kind of fruit picking can you enjoy in Katsunuma and Kofu?
There are four main types of fruit picking that you can enjoy in Katsunuma! They are grape picking, cherry picking, peach picking and strawberry picking.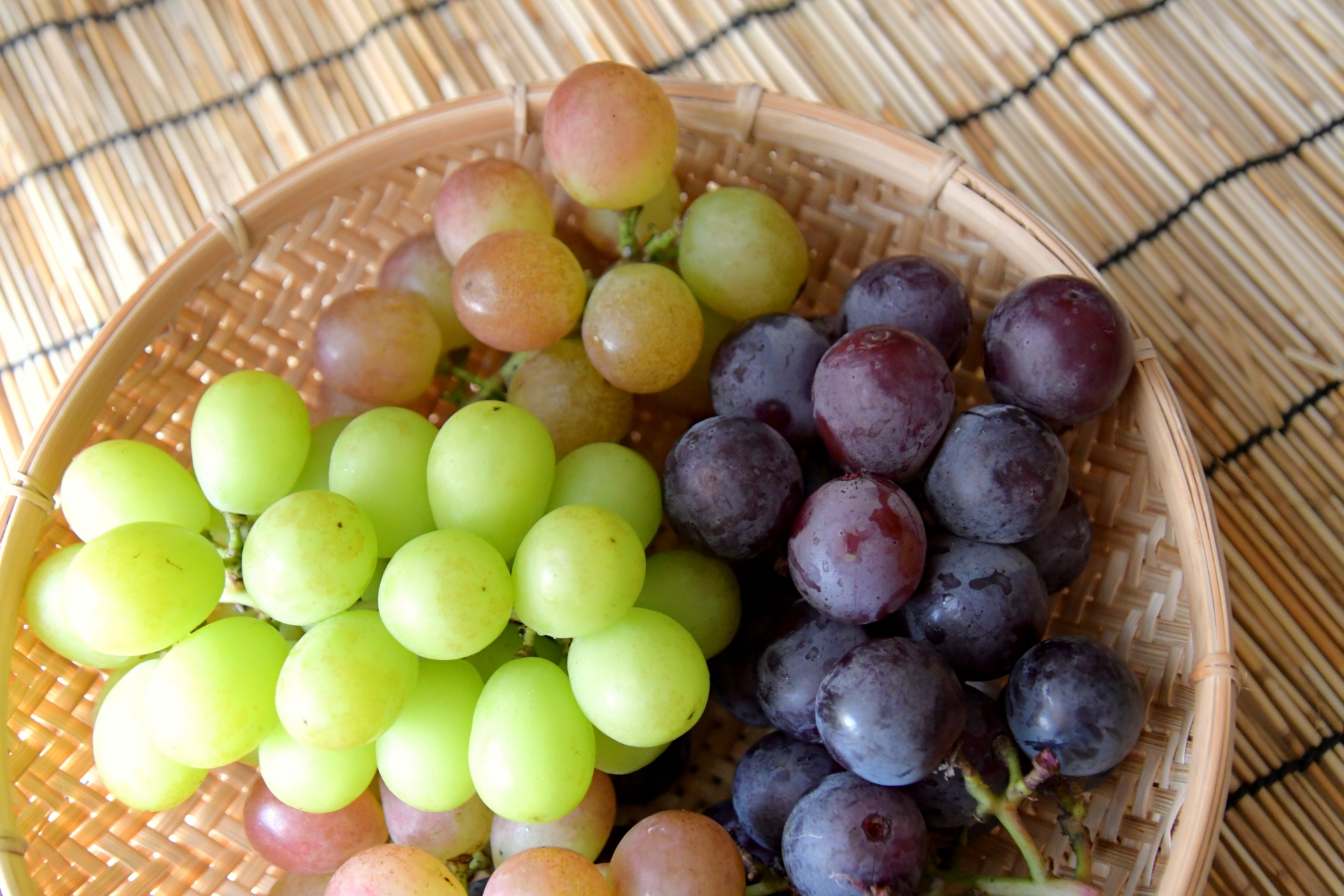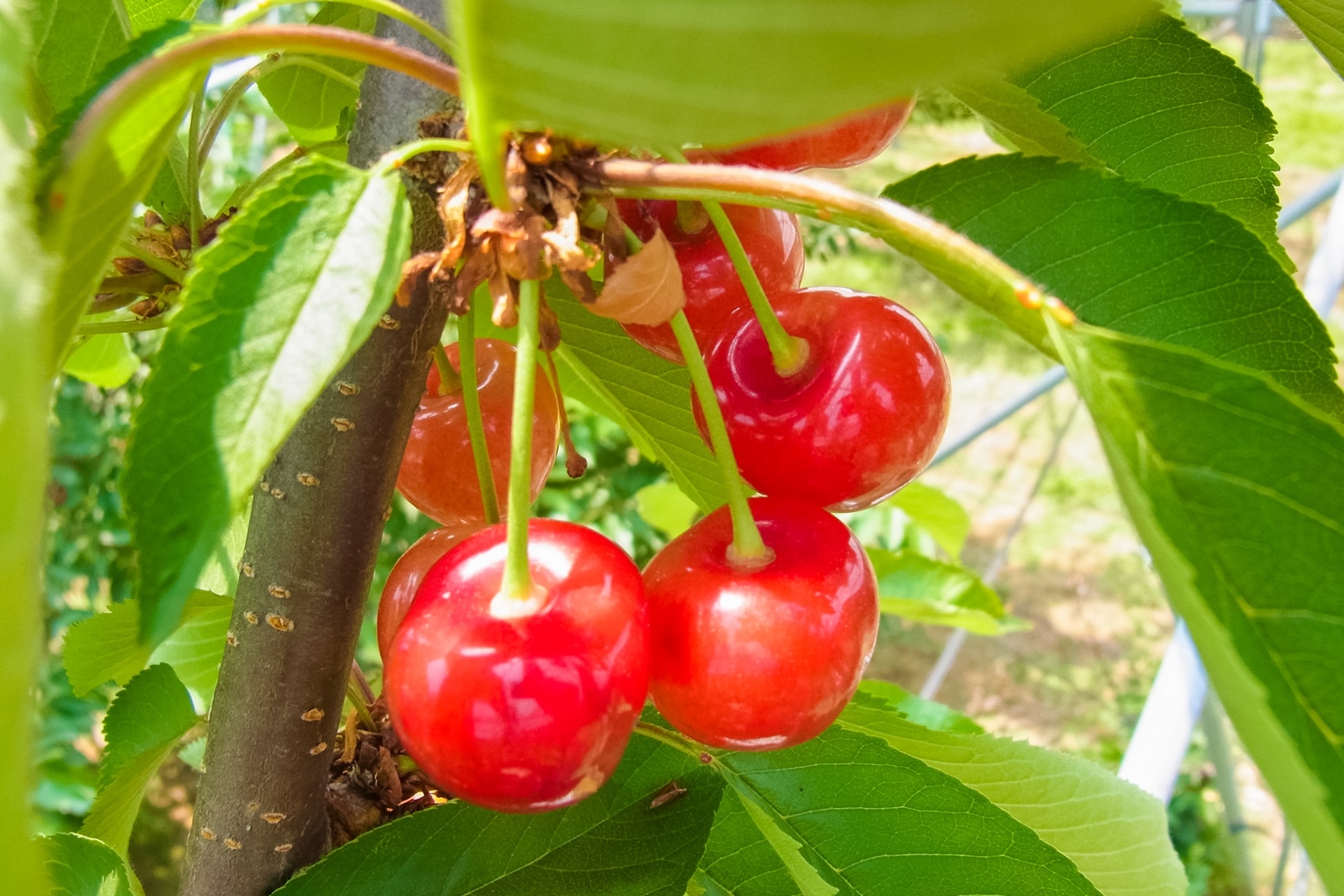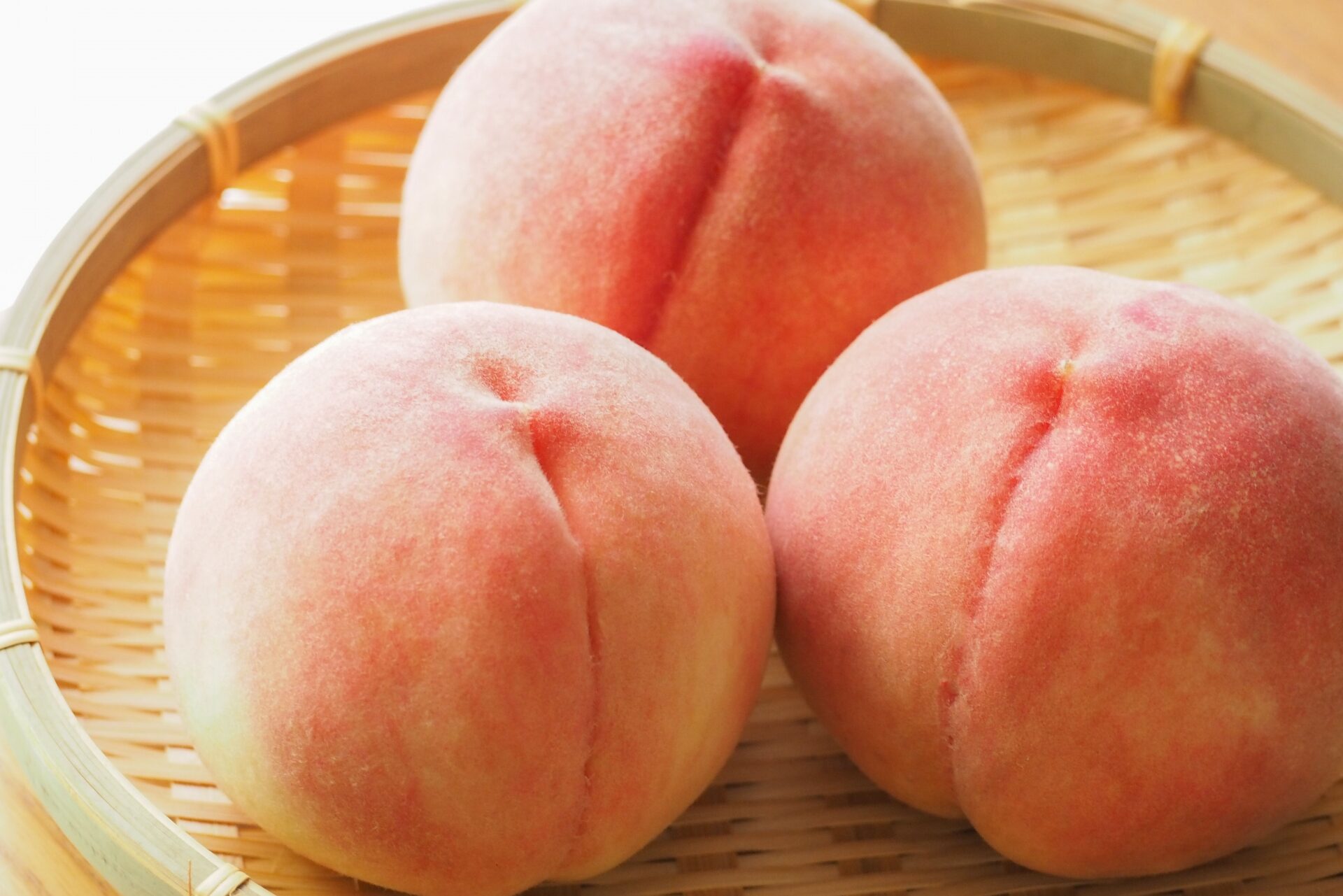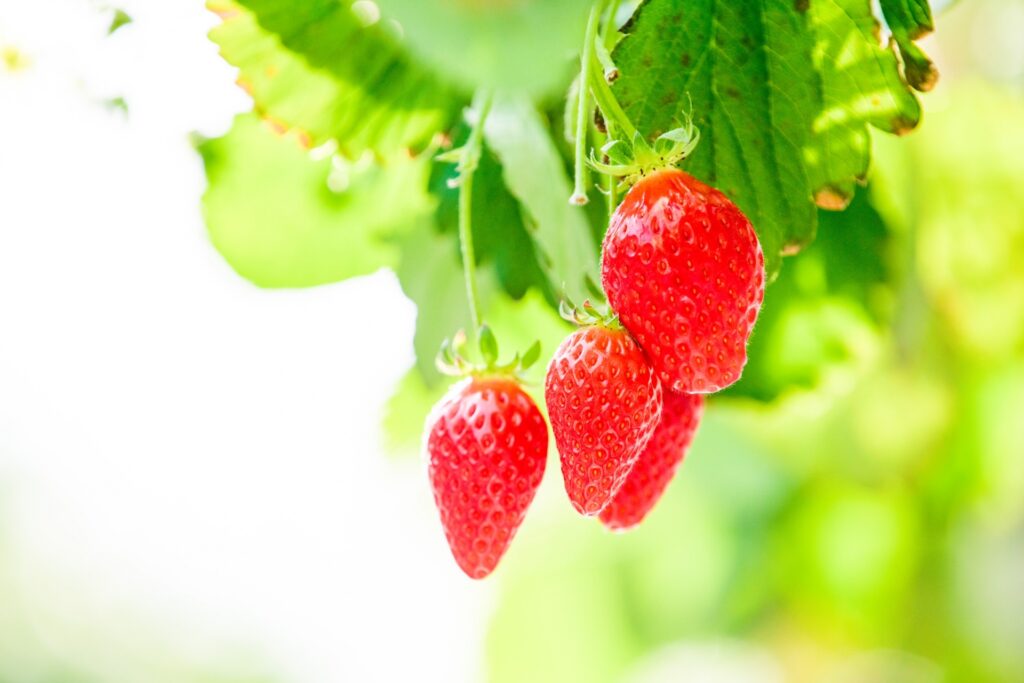 The table below shows when each fruit is picked.
* Slightly different in each season

(Table explanation: The fruits are as follows from top down: grape, cherry, peach, strawberry. The months are shown starting from April to March.)
As you can see, except for November, there is some kind of fruit picking going on all year round, so you can enjoy fruit picking almost any time of the year.
Also, in the interests of infection control, many places nowadays require advance booking, so it's always a good idea to check for availability and make a reservation before you come! Another thing to remember is that fruit picking involves a lot of physical activity, such as walking around on the soil and climbing up on stepladders to pick fruit, so it's best to wear comfortable clothes and comfortable shoes!
Features of fruit picking in Katsunuma and Kofu
From here, we will explain each fruit picking in detail!
Grapes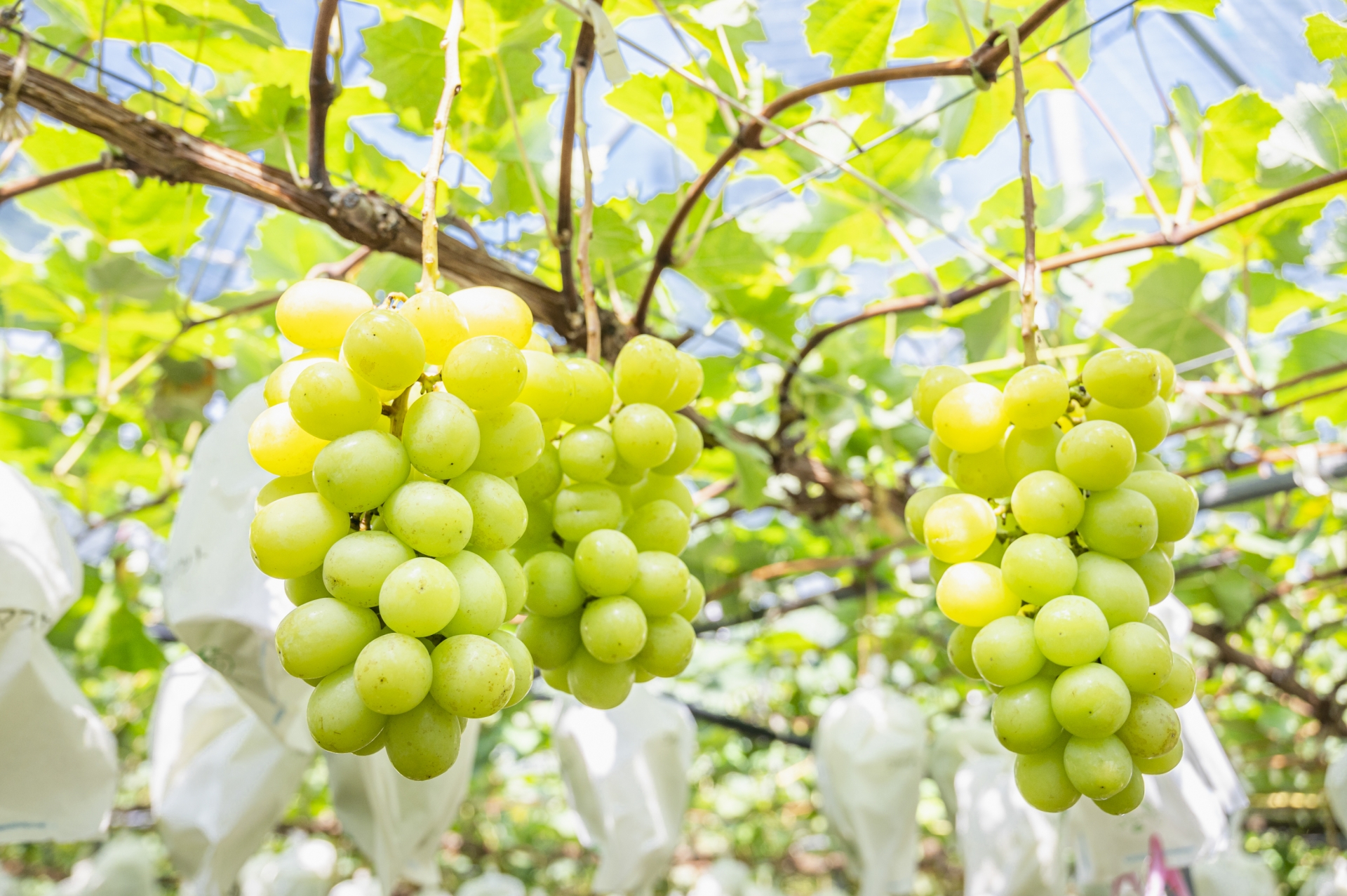 Yamanashi Prefecture is the largest producer of grapes in Japan and is also famous for its wine and grape juice! As you know, there are several varieties of grapes, the most famous of which are Delaware, Kyoho, Pione and Shine-Mascat. Depending on the variety, the best time to eat them is between August and October. In recent years, the popular Shine-Muscat has been booked up early in some places, so be extra careful! Although there are some farms where you can go without a reservation, not only for Shine-Muscat, more and more farms are requiring reservations in order to prevent the spread of infectious diseases! Be sure to check whether you need to make a reservation before you head there!
Plans for grape picking also vary from farm to farm. The most common plan is the all-you-can-eat plan within a time limit, but there are also plans that allow you to choose your favorite grapes and sell them by weight, or plans that include all-you-can-eat and a souvenir to take home, although in principle you cannot take them home. Each farm is different, so you'll have to find one that suits you!
Cherry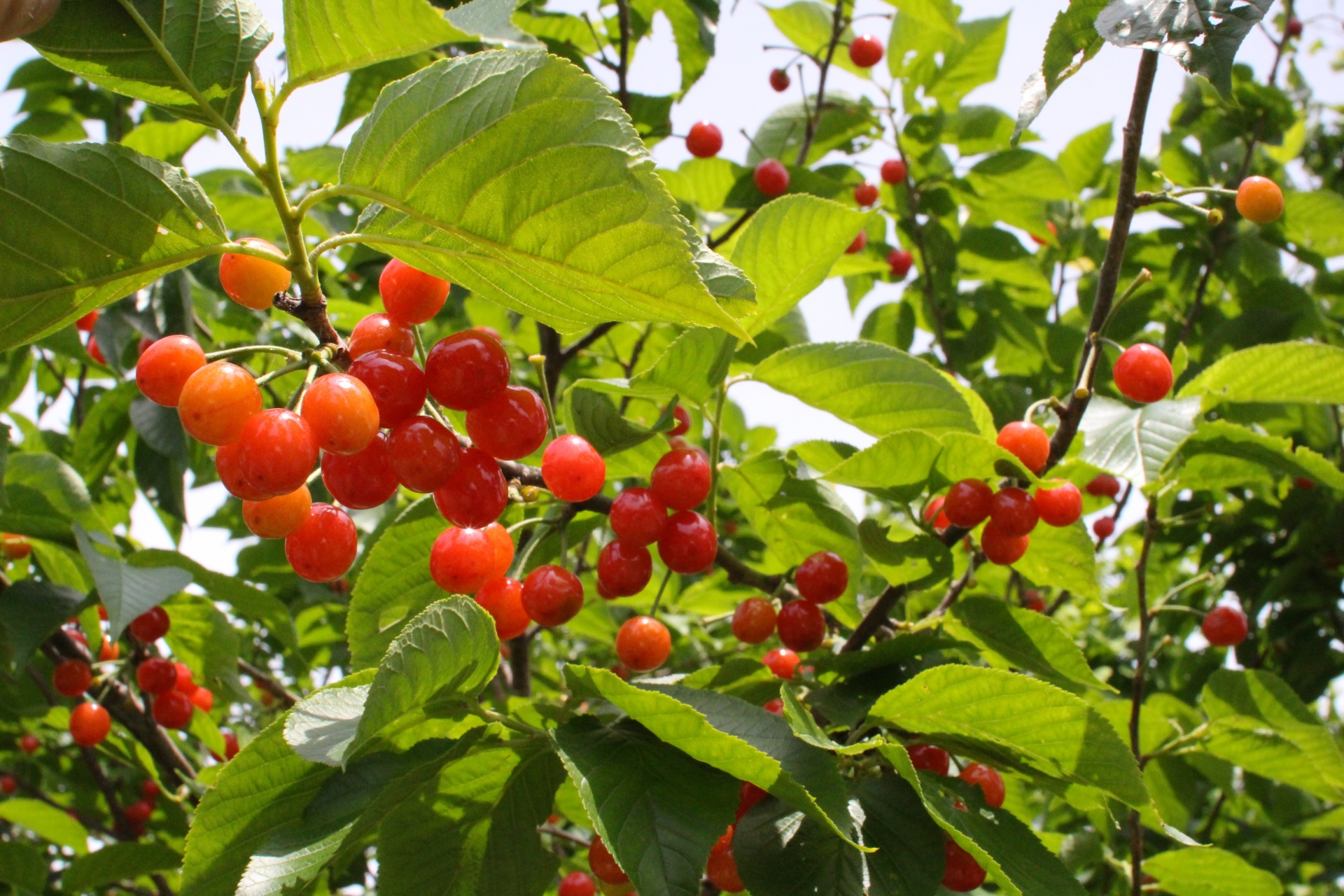 In Yamanashi Prefecture, the Takasago and Sato Nishiki varieties of cherries are widely grown, both in season from May to June. Many farms grow more than one variety, so it's a good idea to compare them!
Cherries can be grown in greenhouses or outdoors in open fields. In the greenhouse cultivation facilities, the temperature can be controlled, so the cherries can be harvested as early as early May! We also recommend the greenhouse farms if you're visiting during the rainy season, as the greenhouse farms are more sheltered from the rain!
When picking cherries, you have to climb up a stepladder to pick cherries from high places, so you might want to avoid wearing skirts. Even in the greenhouses you'll be walking on soil, so wear comfortable shoes!
The price of cherry picking tends to be a little higher in the greenhouses, ranging from 1,500 yen to 3,000 yen for 30 minutes. The best way to decide is to compare the weather forecast and the facilities of the farm, not just the price ◎.
Peach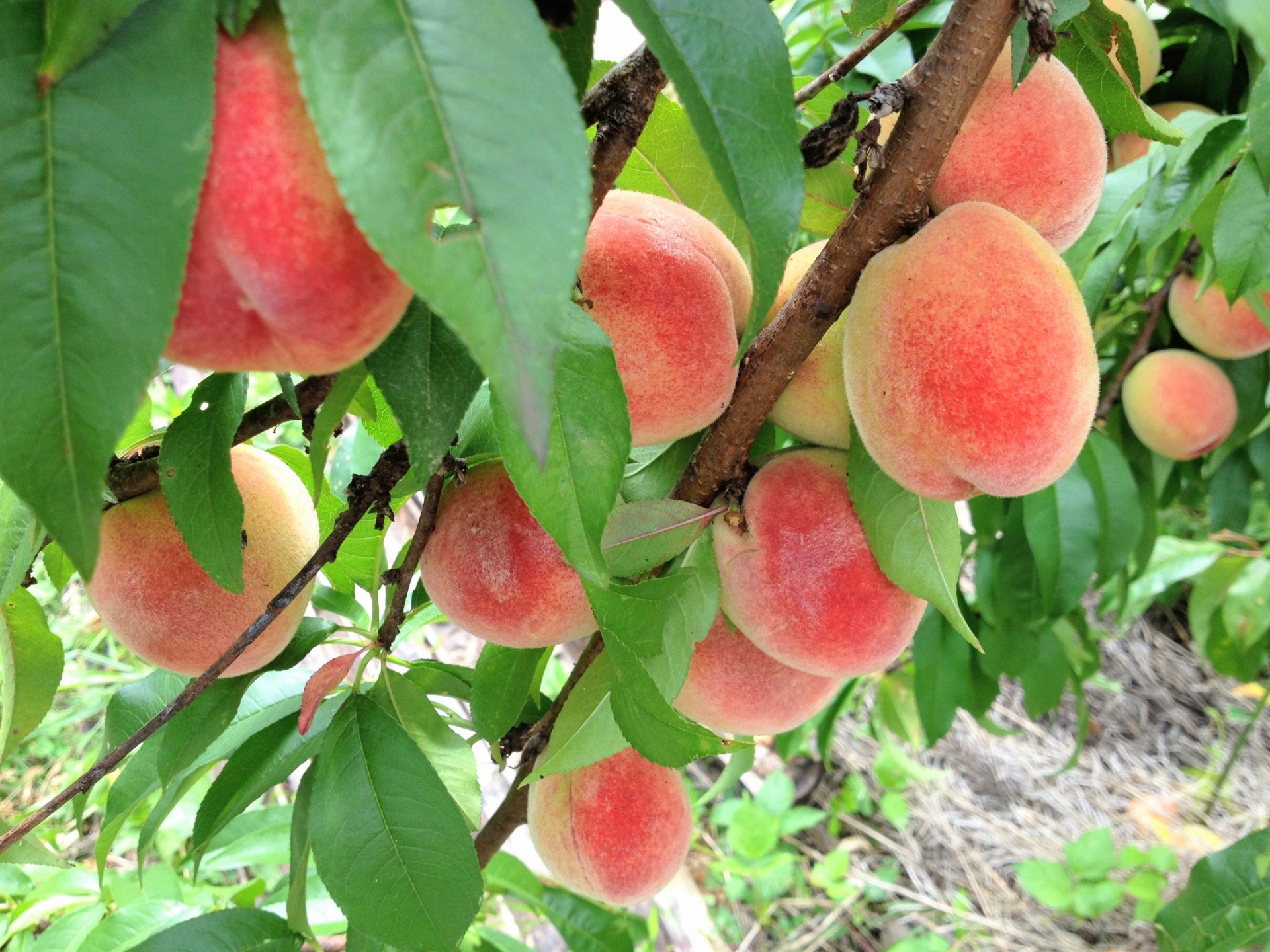 Yamanashi Prefecture produces not only grapes, but also the largest amount of peaches in Japan! Many different varieties are grown in Yamanashi, the most famous being the yellow peach and the white phoenix. Although peaches are in season for a short time, each variety has a different season, so peach picking is held for a long period of time from June to September. If you're not picky, it's a good idea to choose a variety according to the dates and then choose a farm from there.
Peaches are also notoriously difficult to handle. Try to wash your hands as soon as you have finished picking them, as touching anything else with hands that have touched the fine hairs on the surface can make them itch. Also, the juice from the peaches is very difficult to remove, so be careful what you wear! It's especially important for children, so gloves and extra clothing are useful.
Strawberry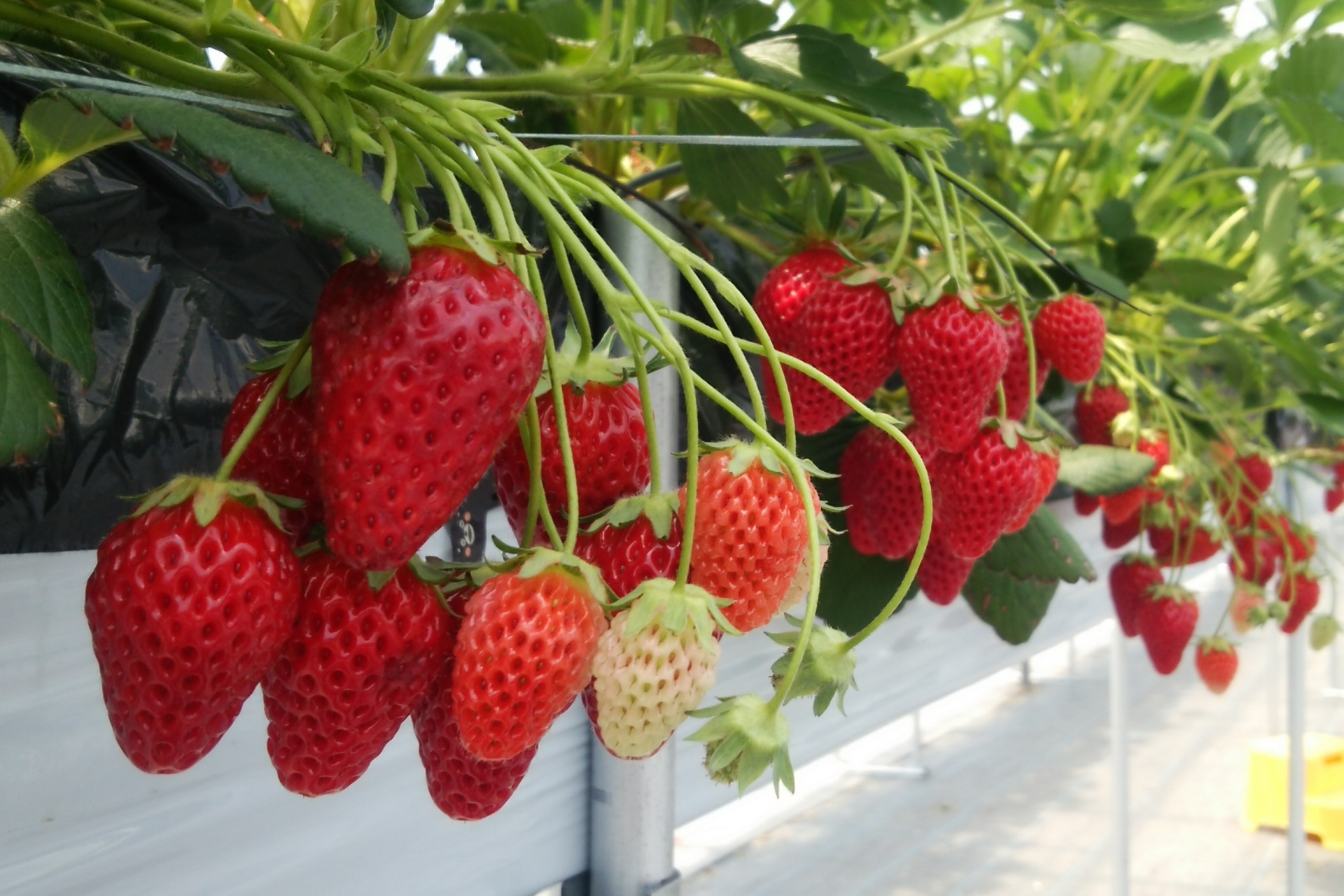 Strawberries are the only fruit that can be picked in winter in Yamanashi! The best time to pick strawberries is in March, but you can pick strawberries from mid-December to late May. The best time to pick strawberries is in March, but you can pick them from mid-December to the end of May. Summer strawberries can be picked from July to October, so strawberry picking is possible almost all year round.
The beauty of strawberries is that they can be eaten in two ways: as they are, or with the condensed milk provided! What's more, strawberry picking has evolved in recent years and there are lots of fun ways to enjoy strawberries, such as chocolate fondue! Of course, some strawberry picking farms in Katsunuma and Kofu also offer chocolate fondue, so if you're interested, please check them out!
Also, as it's winter, you're unlikely to sweat and change your clothes, but we recommend you bring a change of clothes and towel as well, as the juice could fly off and your hands could get sticky with condensed milk!
Conclusion
So far, we've talked about four different types of fruit picking in Yamanashi. What do you think of them? It only takes about two hours one way from the Tokyo metropolitan area to Yamanashi, so I think it's just the right distance to enjoy the extraordinary! We hope this has inspired you to try fruit picking on a day trip. I hope this has inspired you to try fruit picking on a day trip.