From Shinjuku to Hakone for 2000 yen! Getting to Hakone/Gotemba Via the Odakyu Hakone Express Bus
I took a day trip using the Odakyu Hakone Express Bus that connects the Shinjuku Expressway Bus Terminal to Hakone and Lake Ashinoko. In this article I will explain in detail how we got on using the bus and what kind of spots I went to!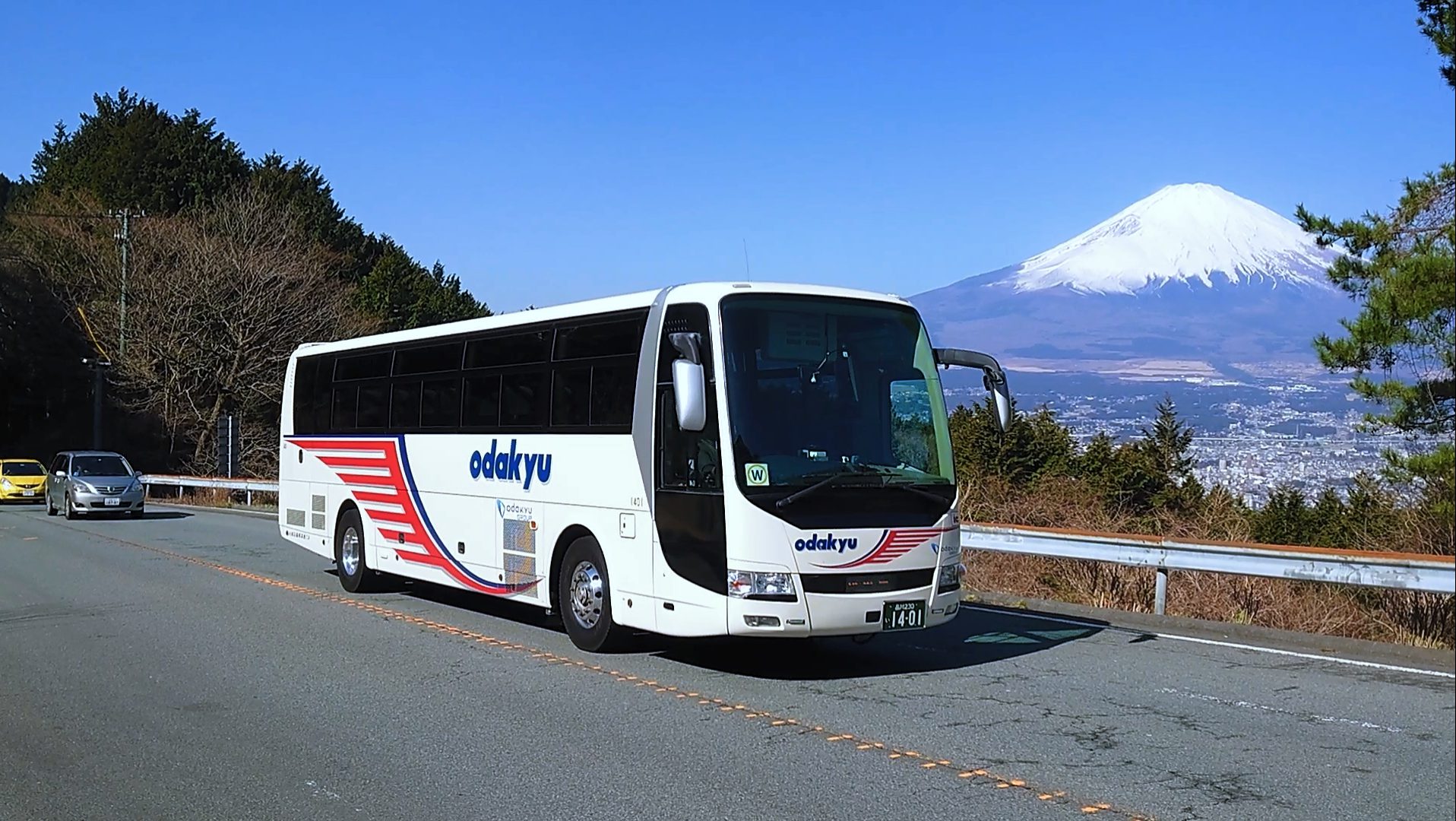 What's great about using the Odakyu Bus!
・ The Odakyu Hakone Highway Bus is the most convenient way to get to Lake Ashi and the Gotemba Premium Outlet. (* To get to the Gotemba Premium Outlet, you will need to change to a shuttle bus from the Tomei Gotemba bus stop.)
・ Since all seats are reserved, there is no need to wait in line at the bus stop. (*Excludes those boarding at some stops within the Hakone Yamauchi area)
・ There is a toilet onboard.
・ The bus also stops at bus stops along the Tomei Expressway! Convenient for those who live along the Tomei Expressway! (*This doesn't include all buses)
These are just a few of the things that make traveling by bus easier.
Especially surprising, is the fact that you can get to Hakone for 2000 yen, one-way.
For reference, we have included a price comparison with other modes of transport.
| | |
| --- | --- |
| Transportation | One-way fare (Shinjuku-Hakone/Lake Ashi) |
| Car | 3000-3500 yen + Gasoline Cost |
| Bullet Train | 4130 yen |
| Odakyu Hakone Highway Bus | 2040 yen |
▶︎Click here to book your Odakyu Hakone Express Bus from Tokyo⇨ Gotemba & Hakone
You can also take the bus from Shinjuku Station or from Ikejiri-Ohashi Station on the Tokyu Denentoshi Line. You can get on the bus from other places, so you can get on the bus from the stop near your home.
Depending on the route, some buses even go all the way to Odakyu Yamano Hotel and Hakon En, which are both further than Hakone Togendai.
This is not the only benefit of using the bus. I'll be explaining everything with pictures, based on my impressions of the actual bus ride!
Explaining the Odakyu Hakone Express Bus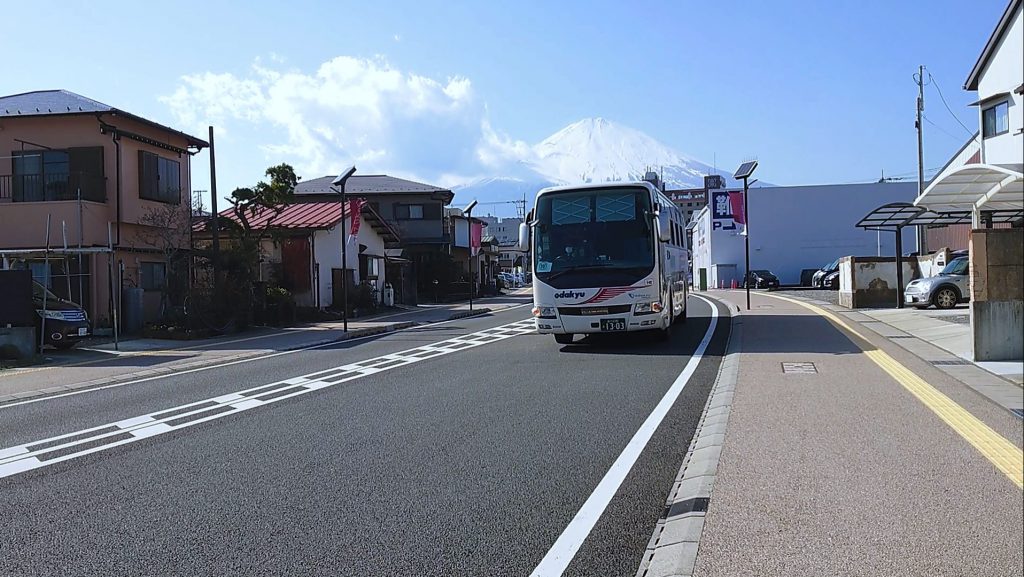 "Odakyu Hakone Express Bus" is a high-speed bus that connects Shinjuku Station and the Gotemba / Hakone area operated by Odakyu Hakone Express Bus Co., Ltd., which is under the umbrella of the Odakyu Electric Railway Group, and a chartered bus.
Originally, the bus division was established to complement the area previously served by Odakyu Romance Car, which had been operated by Odakyu Electric Railway.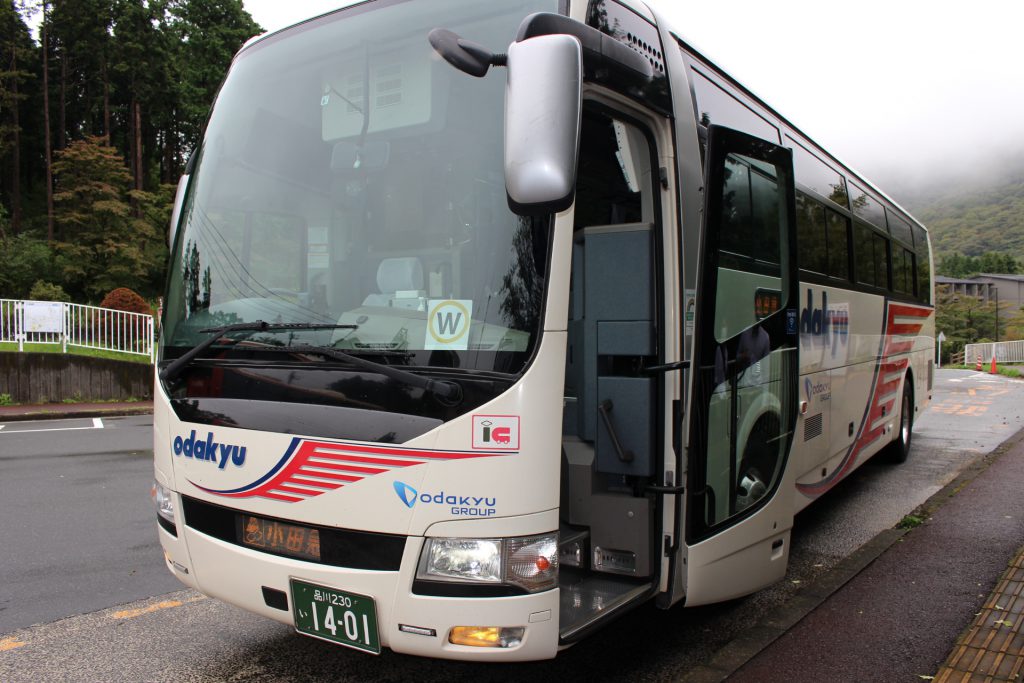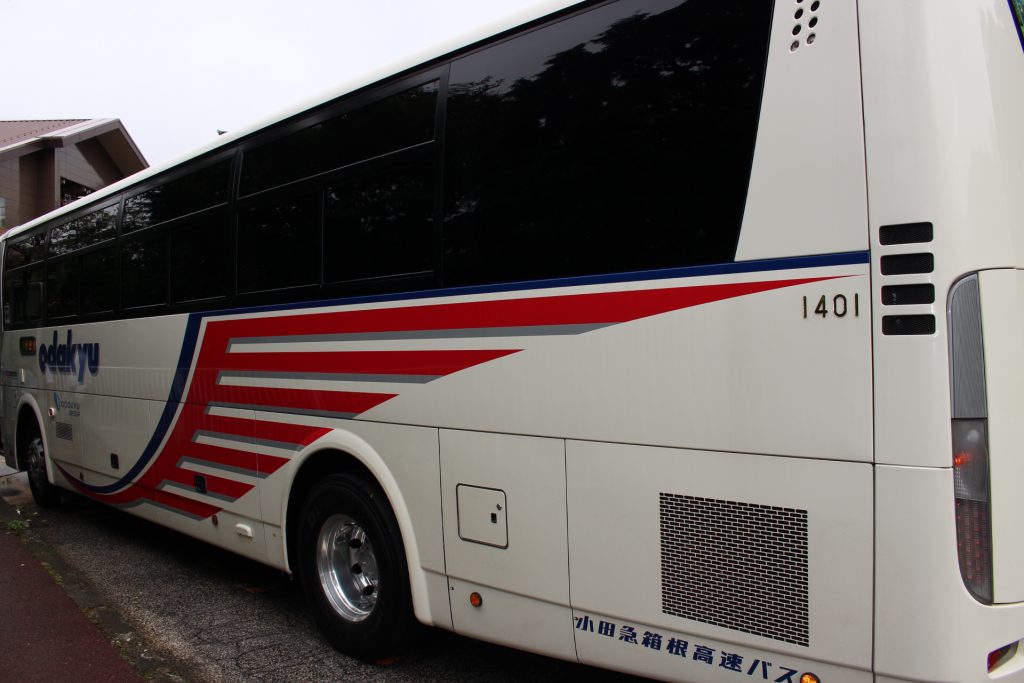 The "Odakyu Hakone Express Bus" red represents passion and sincerity, and white represents faithfulness and cleanliness.
Let's take a look inside the car.
Inside the car, there are seats with colorful designs, mainly blue.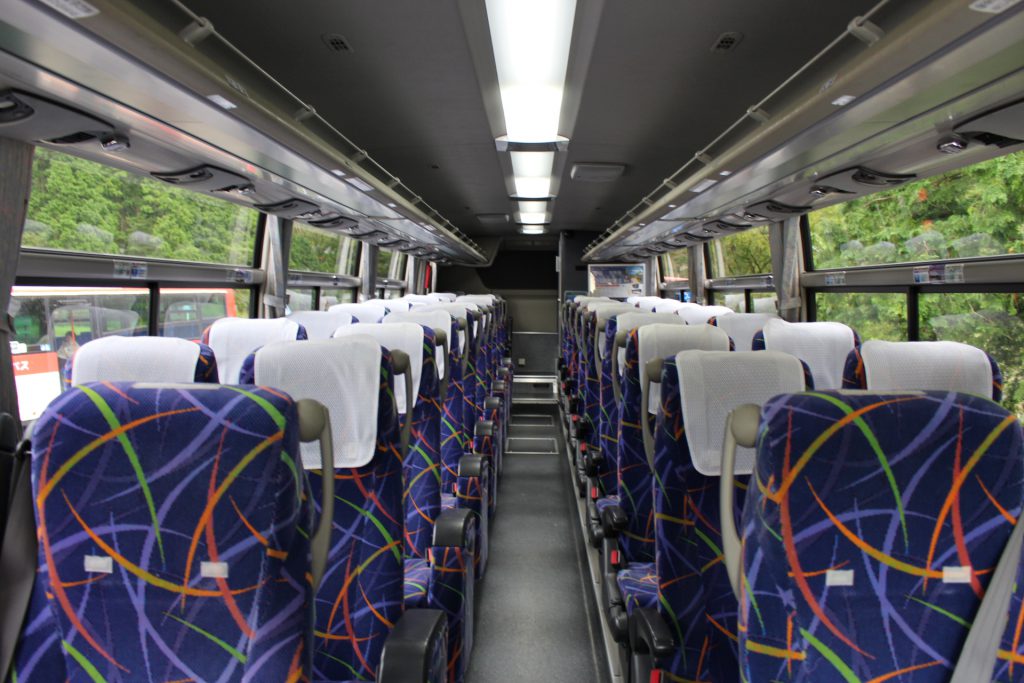 Inside the "Odakyu Hakone Express Bus"
With four rows of wide seats, the space between each seat was wide, so I didn't feel that it was too small to sit down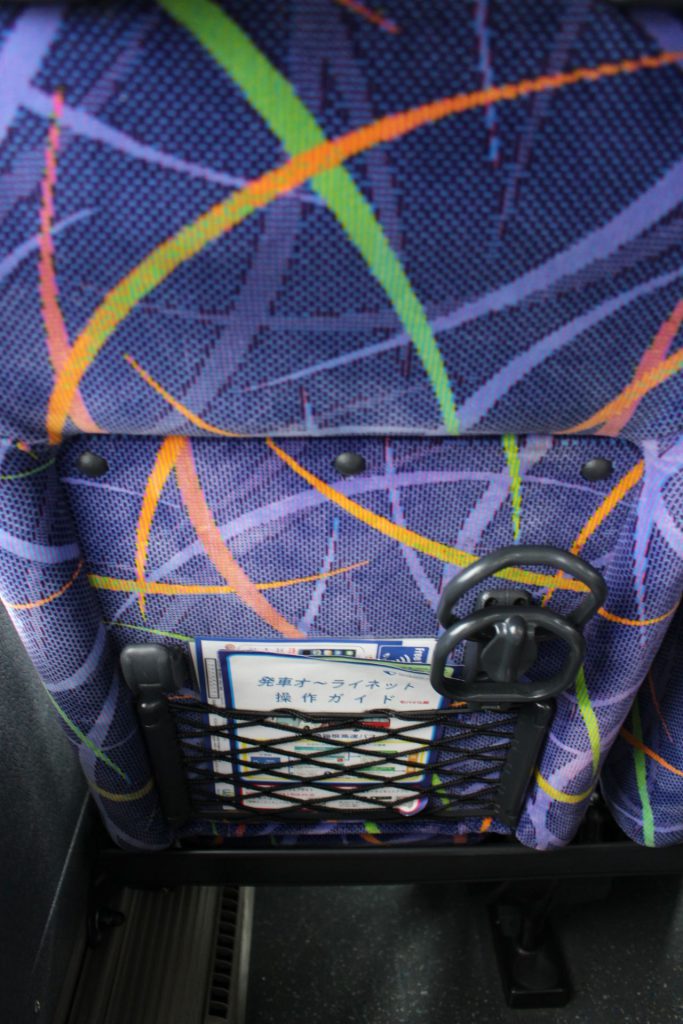 The seat allows you to easily stretch your legs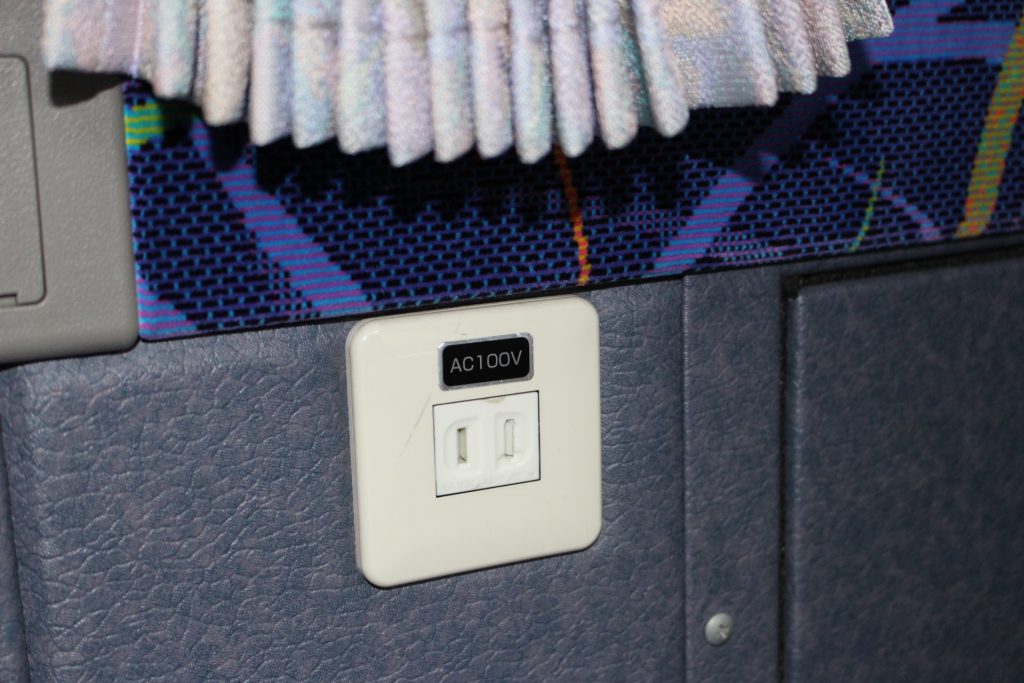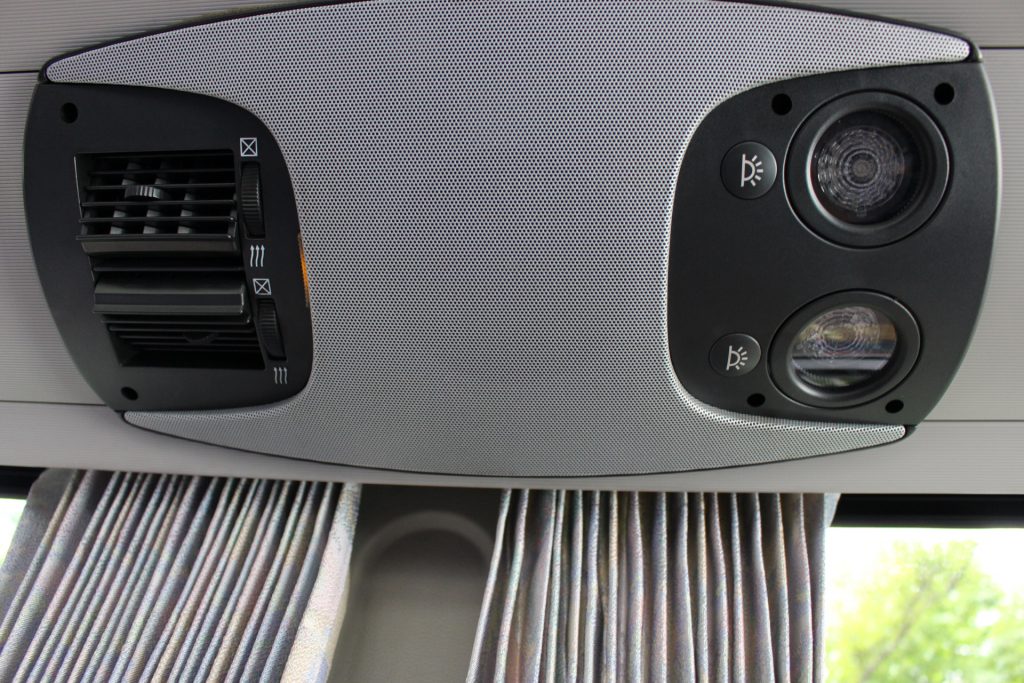 It is also nice to have an outlet next to the seat, a reading light and air conditioning.
It also has a reclining function, just pull the lever next to the seat to push it down.
Originally the seat was loose, but when I fully tilted the chair, I was able to secure more space than I expected.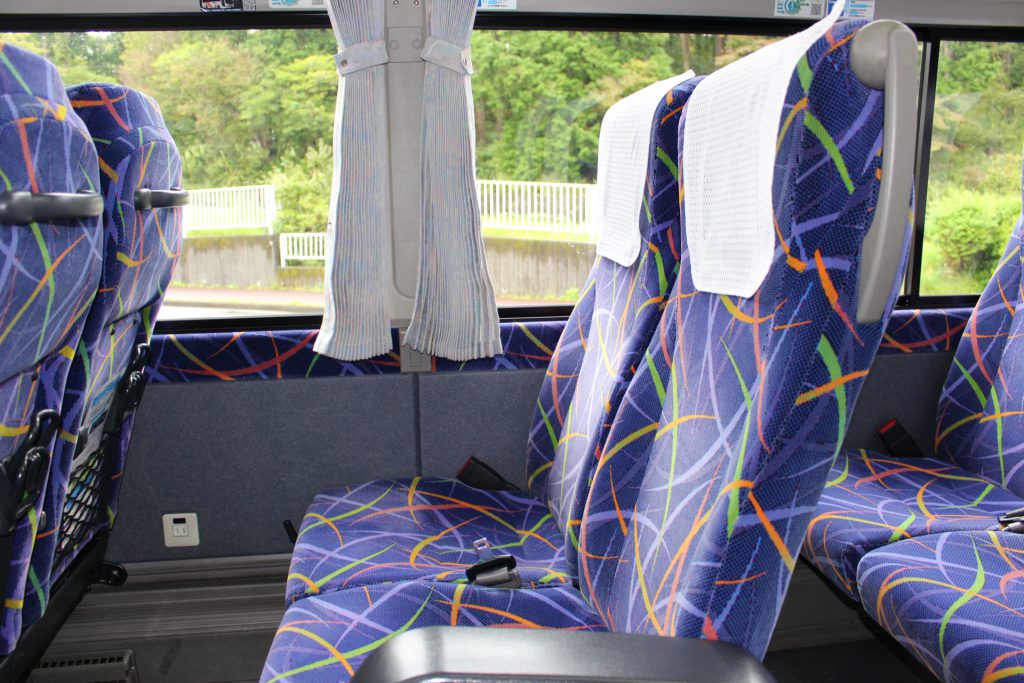 Full reclining seat
There is a toilet at the end of the car. Personally, I was worried there wouldn't be a toilet, so I was definitely reassured.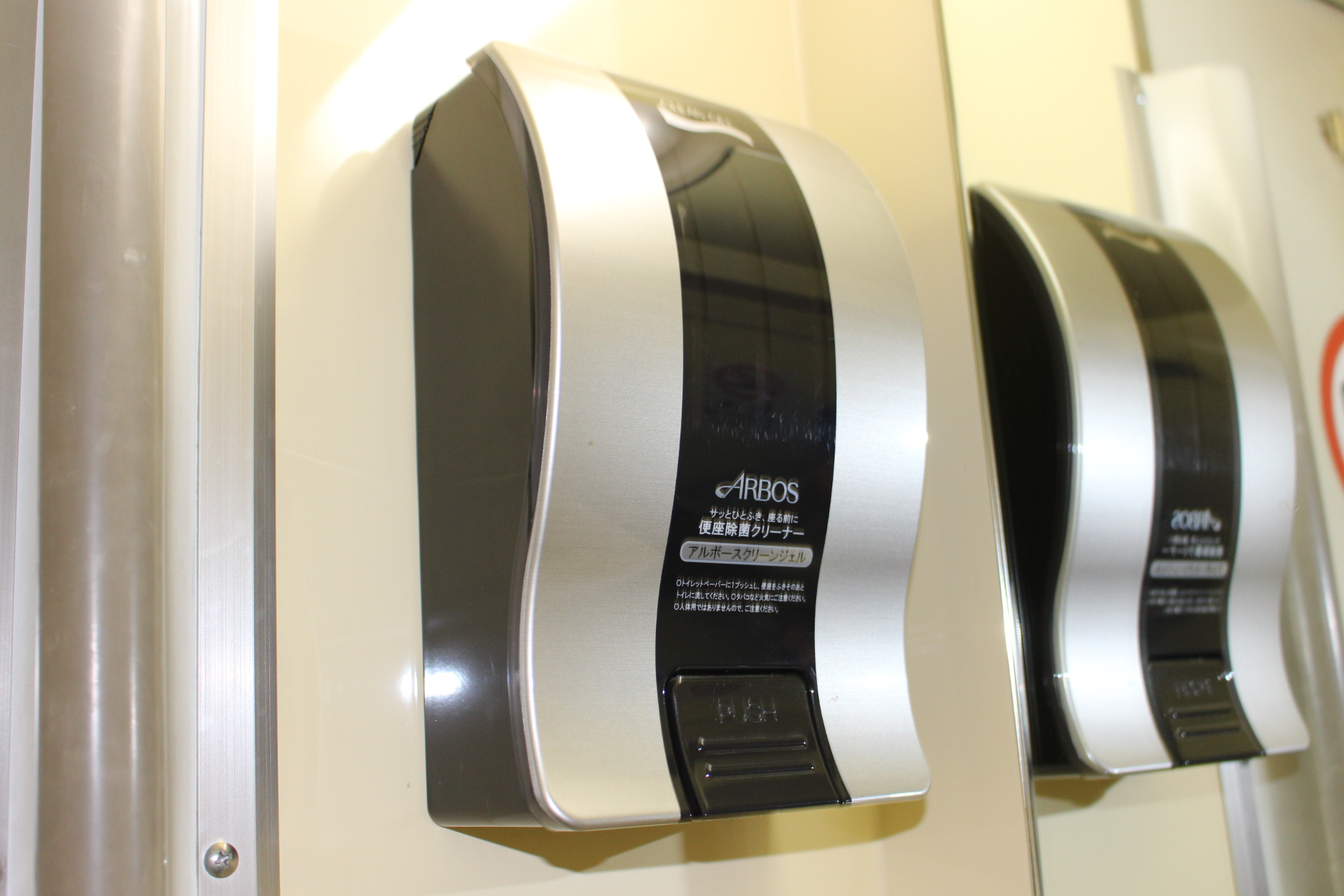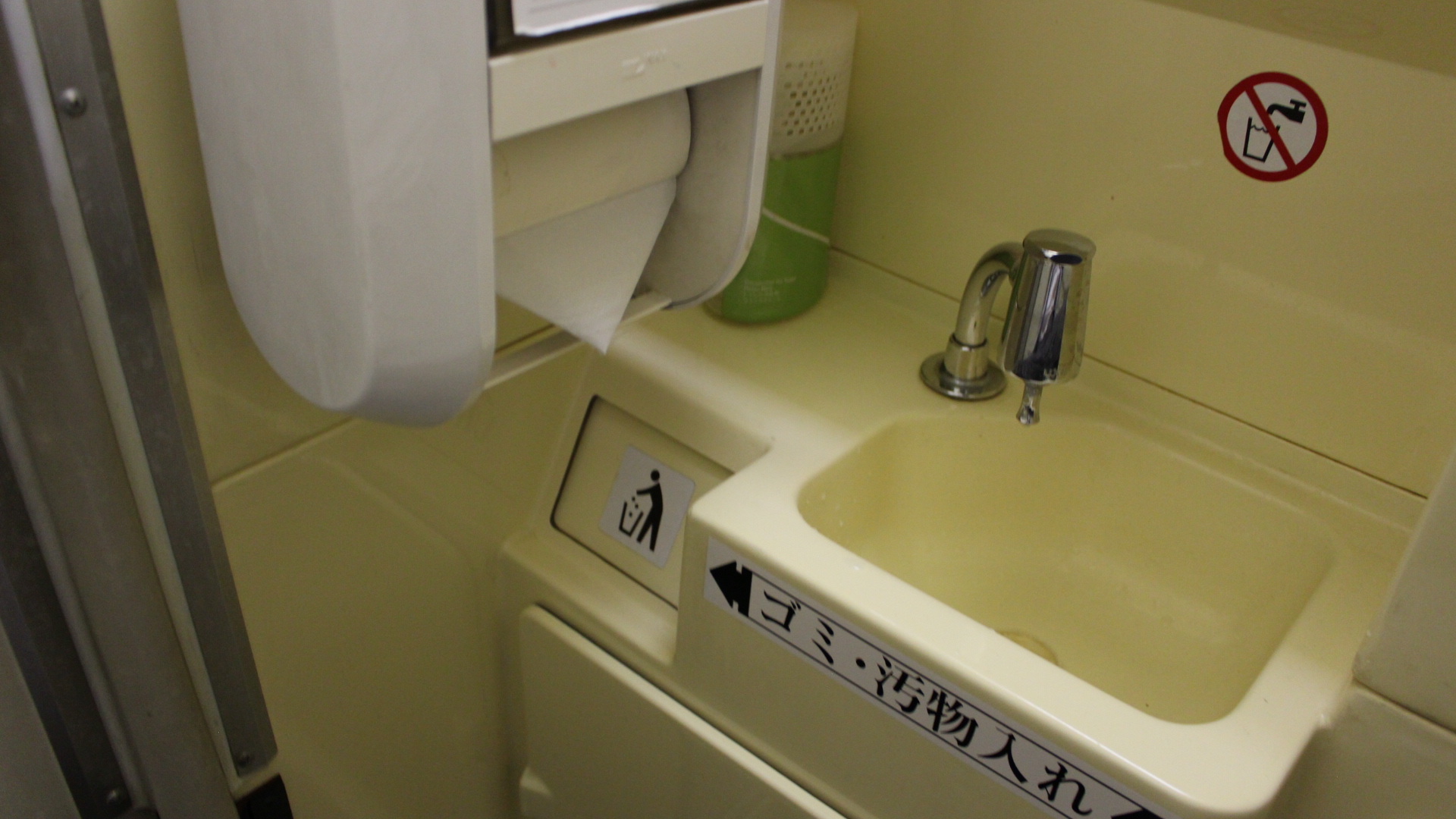 There is also alcohol for sterilization and a garbage can and soap
Since dedicated free Wi-Fi is available inside the bus, you can comfortably use the Internet even in places with poor communication environments such as tunnels and mountain roads. The air inside the car is cleaned and ventilated by Plasmacluster, and is replaced in 5 minutes. It is safe because of these measures to protect against infectious diseases.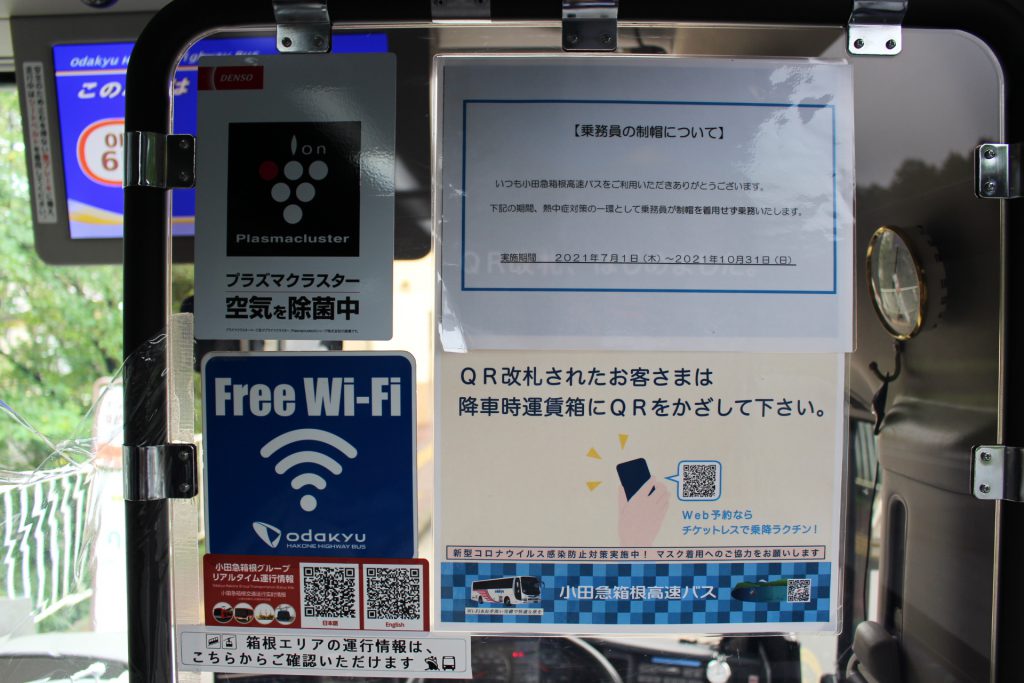 Comfortable with free Wi-Fi, and infectious disease countermeasures
You can bring your own baggage up to the total weight of 10 kg, a volume of 0.027 cubic meters, and a length of less than 1 meter. Pets can also be collected in animal containers and brought into the bus if they weigh less than 10 kg.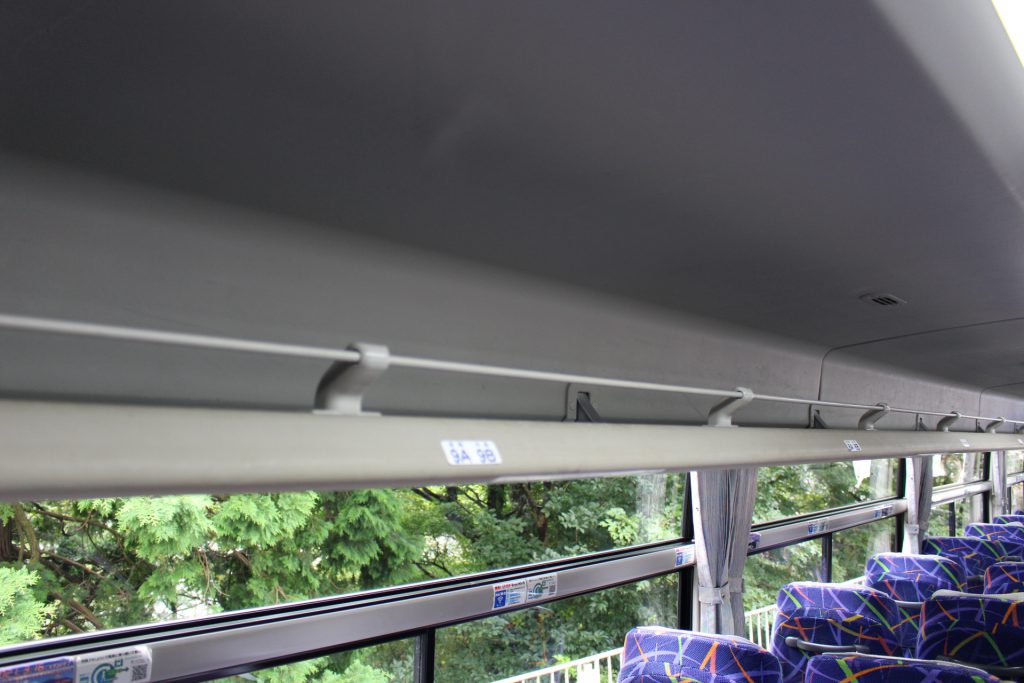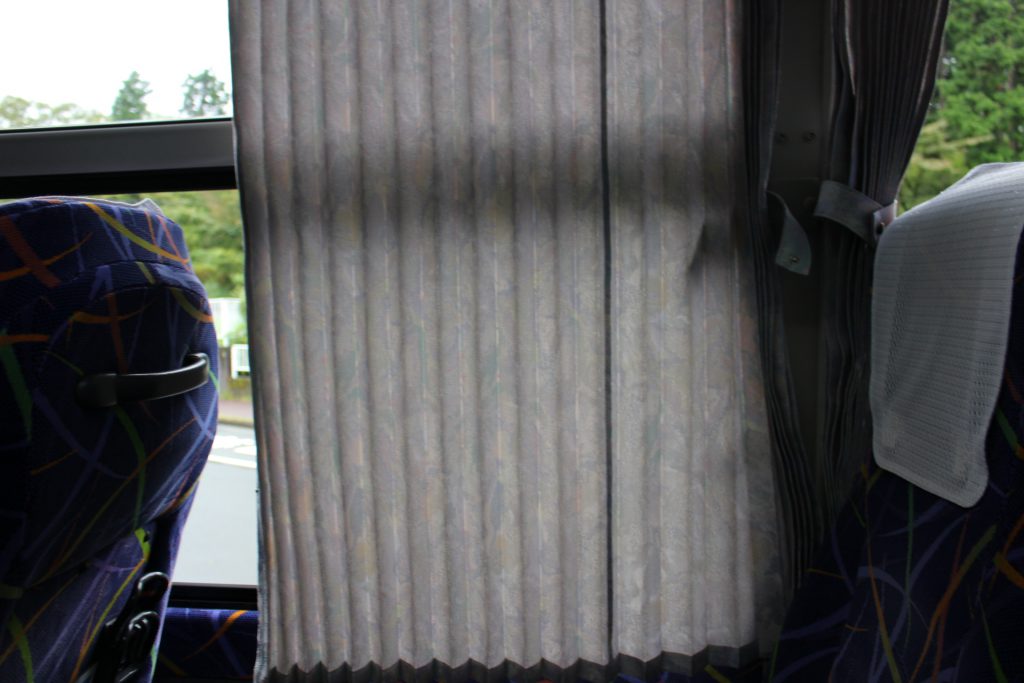 You can also put your luggage on the rack above the seat. When you open the curtain, it looks like this
It was so comfortable I didn't know I was on a bus. The seats were clean, there was no peculiar odor inside of the car, and I hardly felt any shaking while in motion.
I really recommend it because I was able to ride with confidence even though I am prone to motion sickness.
The bus is not equipped with slippers or blankets, so if you need it, you should prepare it in advance.
So far, I have explained the inside of the "Odakyu Hakone Express Bus". This quality is unbelievable for 2000 yen one way.
Start sightseeing from Shinjuku to Hakone!
Next, I will focus on sightseeing near the Odakyu Hakone Express Bus.
I arrived at Hakone Togendai (Lake Ashi), the final stop, in two and a half hours one way from Shinjuku.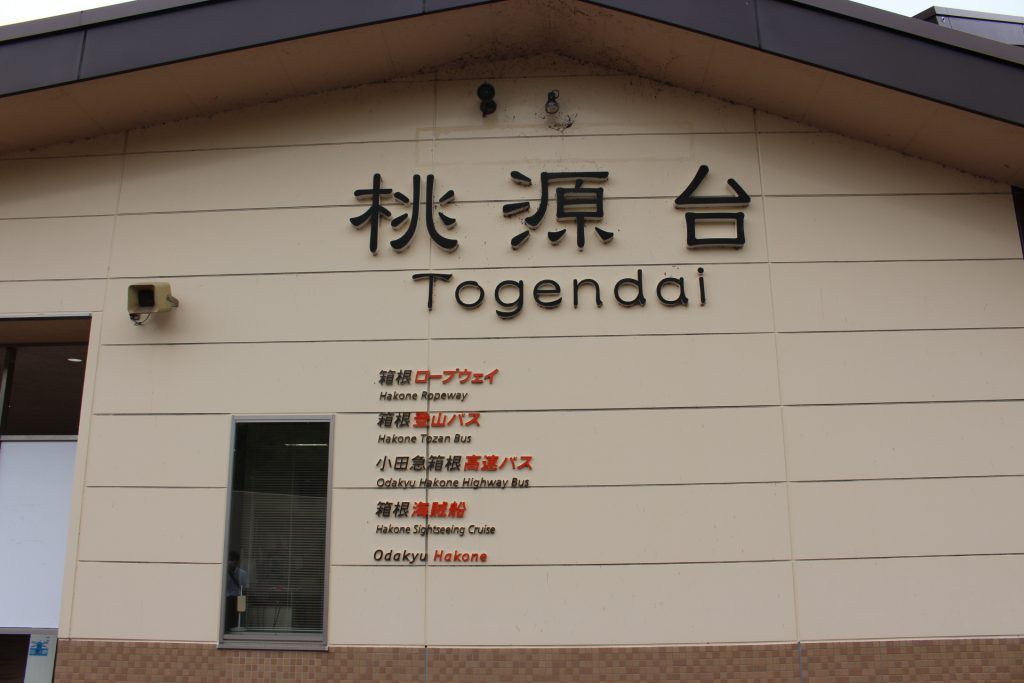 Arrive at Hakone Togendai Station
You can take the ropeway from Togendai Station. There is a souvenir corner and coin lockers inside the station.
At the ticket office on the right side of the station, you can buy advance tickets for famous sightseeing spots such as the "Hakone Freepass", which allows unlimited rides on various vehicles in Hakone, and the "Glass Forest Museum".
Hakone Freepass: https://www.hakonenavi.jp/transportation/ticket/freepass/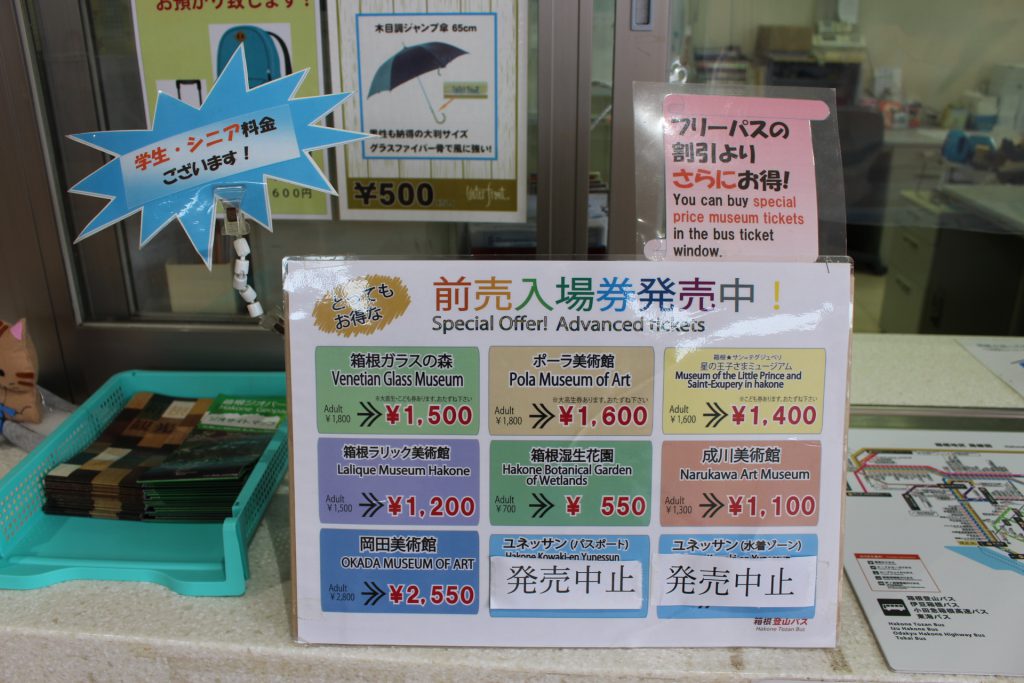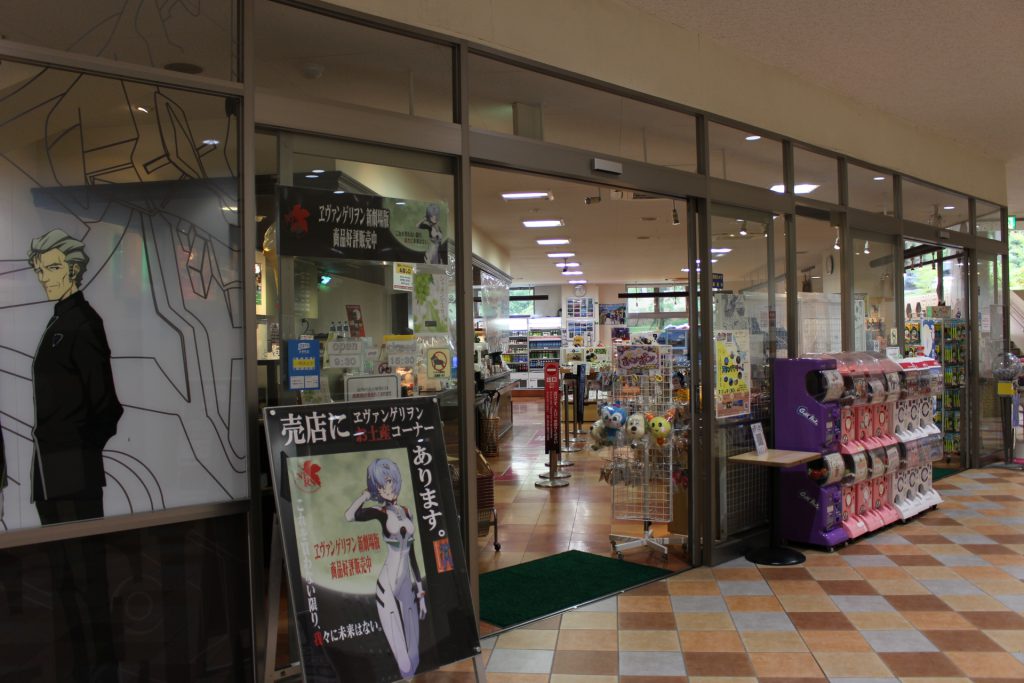 You can buy admission tickets at a great price. Souvenir shop in the station.
Take the Hakone Ropeway to Owakudani
Owakudani is a must-see place for sightseeing in Hakone. It is one of the most popular spots in Hakone, where you can see the magnificent scenery created by the volcano and eat the local gourmet "Kurotamago".
You can go by ropeway from Togendai Station.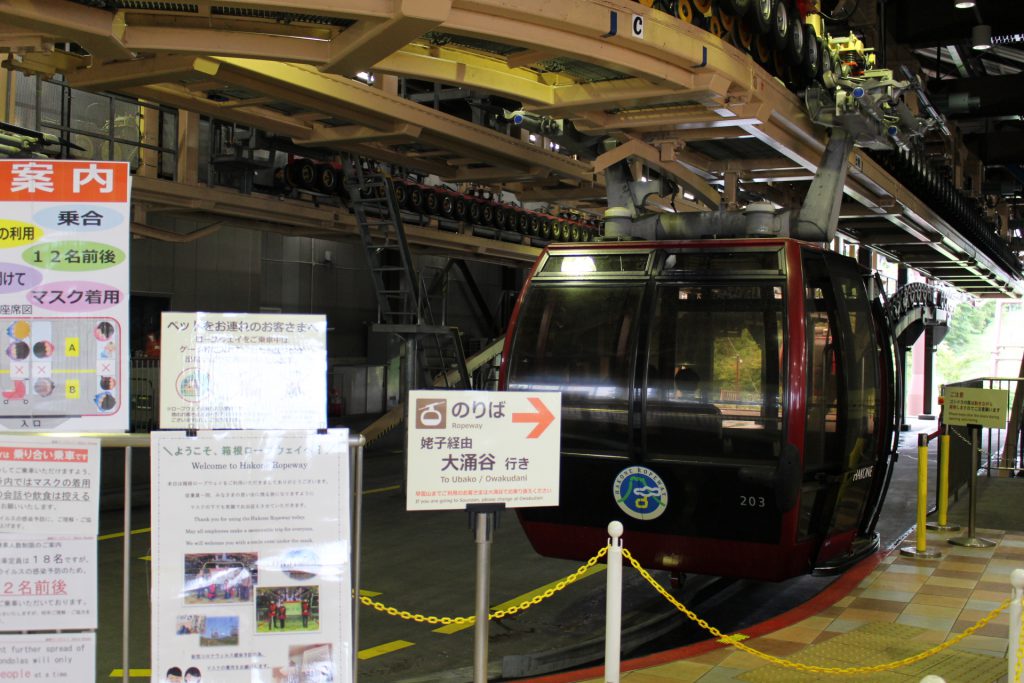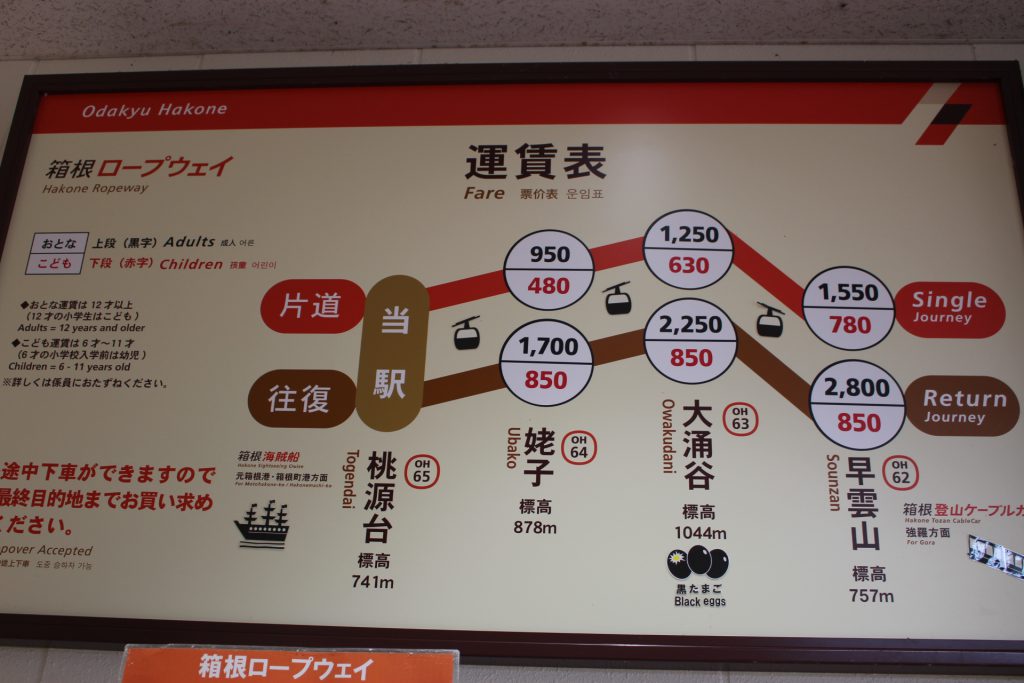 Take the ropeway to Owakudani. It's better to buy a round-trip ticket.
【Ropeway Price】
| | | |
| --- | --- | --- |
| Togendai ~ Owakudani | One way | Roundtrip |
| Adult | 1250Yen | 2250Yen |
| Child | 630Yen | 850Yen |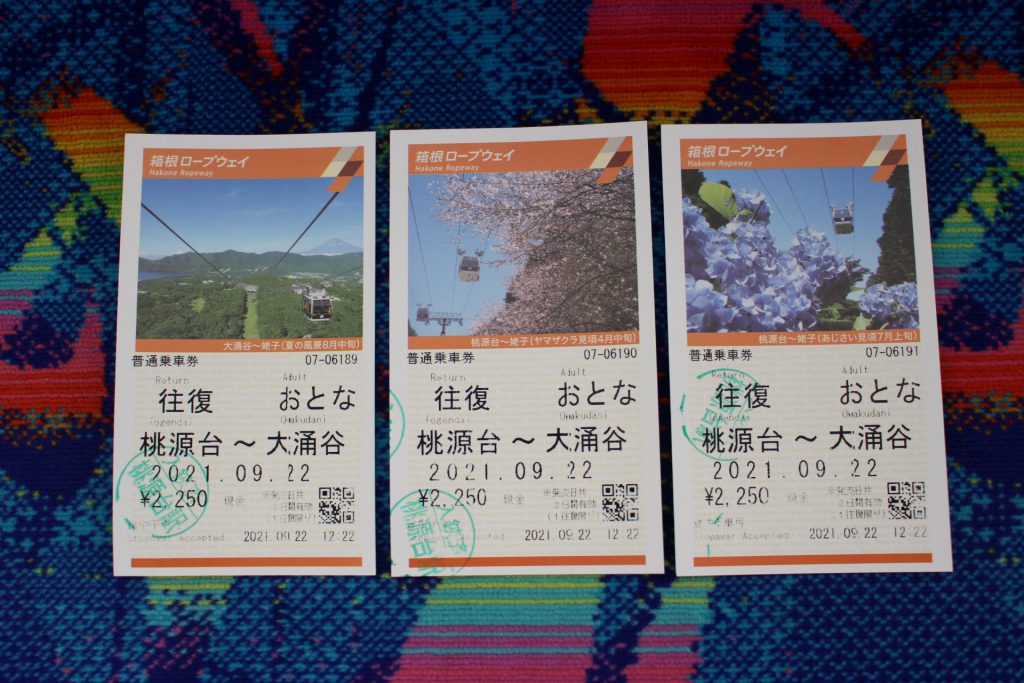 Ropeway Ticket
The ticket for the Hakone Ropeway is printed with a spectacular view that you can actually see from the ropeway.
It shows various expressions depending on the season, such as cherry blossoms in spring and colored leaves in autumn.
Also, when the weather is nice and the air is clear, you can see Mt. Fuji up close.
It took about 15 minutes to get on the ropeway and arrive at Owakudani.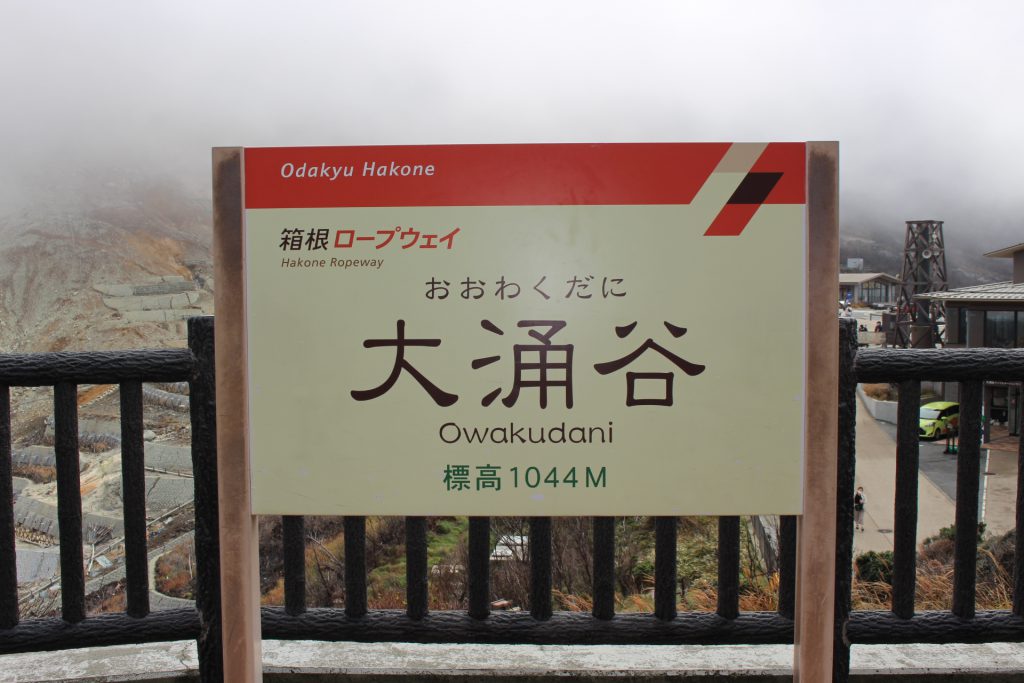 The altitude from the ground is 1044 meters.

The area around Owakudani smells of sulfur. This is due to the volcanic activity of Mt. Hakone, where Owakudani is located.
A long time ago, Hakone volcano caused a phreatic explosion and a landslide. One hundred years later, a small pyroclastic flow occurred, creating Mount Kappogadake, and further volcanic debris piled up.
The area between these deposits became the area that is now called Owakudani.
Volcanic activity is still taking place on Mt. Hakone, and eruptions containing hydrogen sulfide are rising from the surrounding area. Due to this effect, the smell of sulfur rises in the area of ​​Owakudani.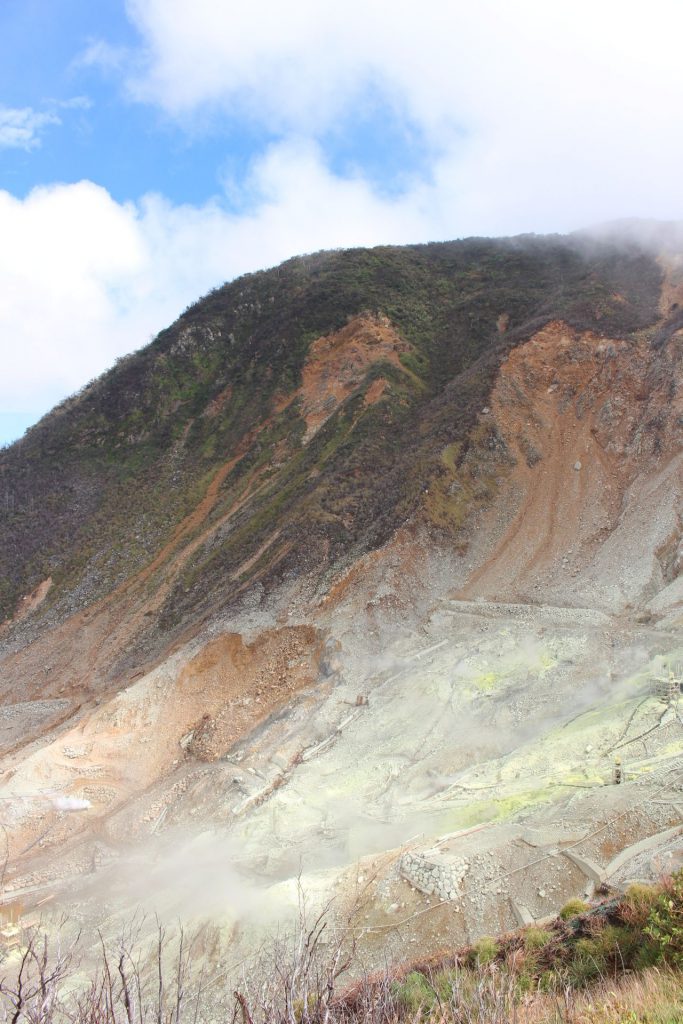 The slope of Owakudani. The yellow part is sulfur.         
At "Owakudani Kurotamagokan", you can eat the famous "Kurotamago".
When an egg is boiled, the hot spring ingredients adhere to it and it turns black, but since there are more umami ingredients than ordinary eggs, it is said that "eating one will extend the lifespan by 7 years."
I'm glad that it's a reasonable price of 500 yen for 5 eggs.
Owakudani Kurotamagokan: http://www.owakudani.com/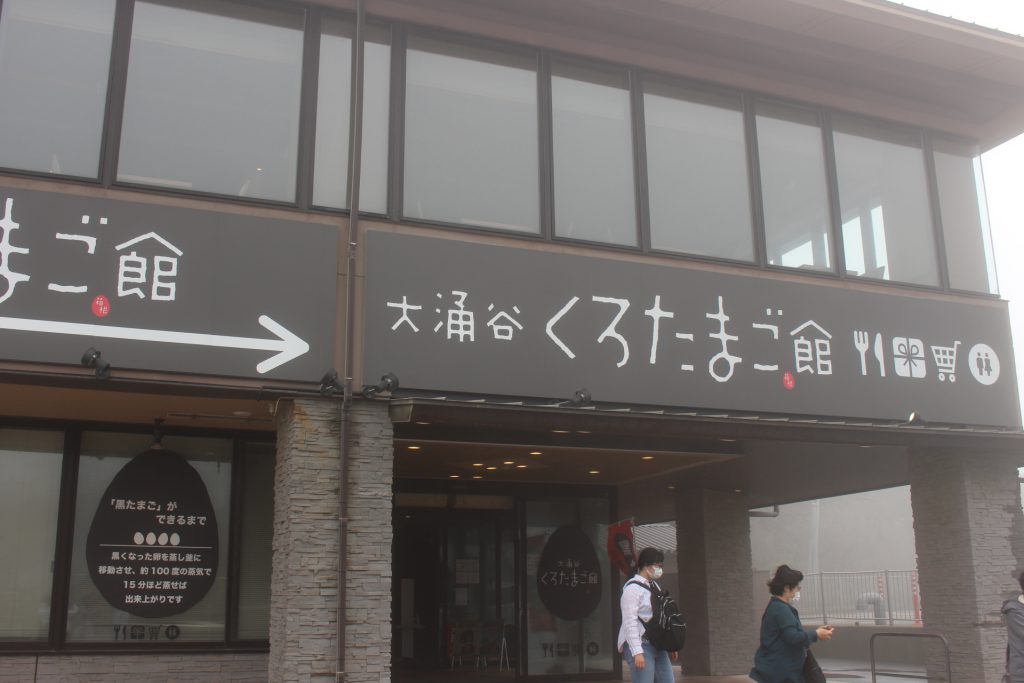 In addition to "black eggs", various souvenirs are on sale.
For lunch, I ate a special Owakudani curry at the "Owakudani Station Cafeteria" on the 2nd floor of Owakudani Station!
The richness and meat of the Japanese-style dashi base was tender and delicious!
It's mildly spicy, people who can't eat spicy food should have no problems.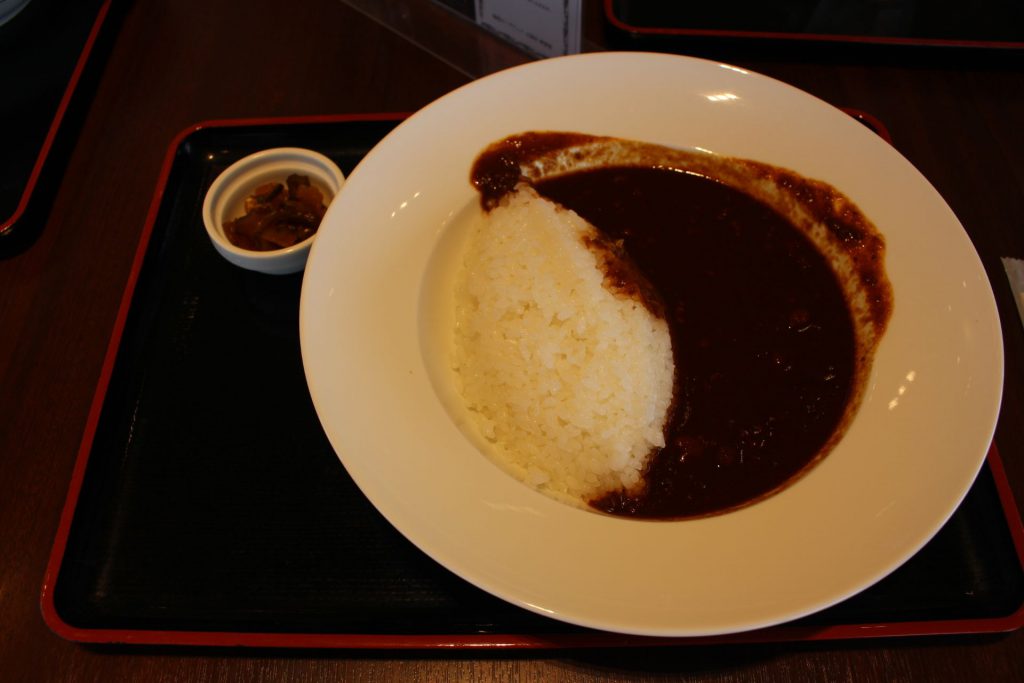 Price: 1100 yen (tax included)
By the way, you can also go to Owakudani by car or bus.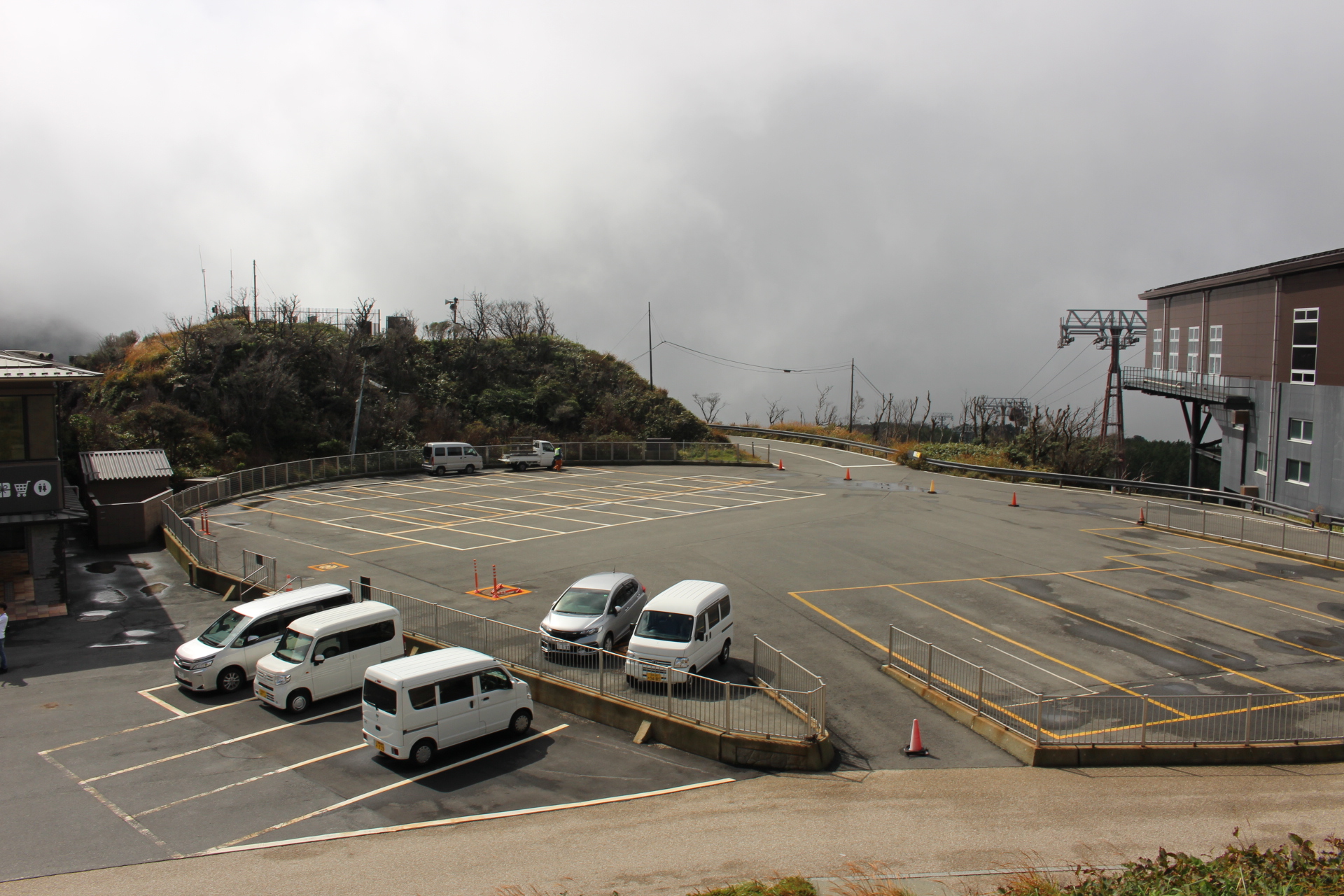 * 40 free parking lots, 200 paid parking lots
Autumn in Hakone is here! Sengokuhara Susukino Meadow!

Sengokuhara Susukino Meadow is the autumn tradition of Hakone.
10 minutes by bus from Hakone Togendai Station to Sengoku Kogen Station.
A 1-minute walk from the stop, you will arrive at your destination.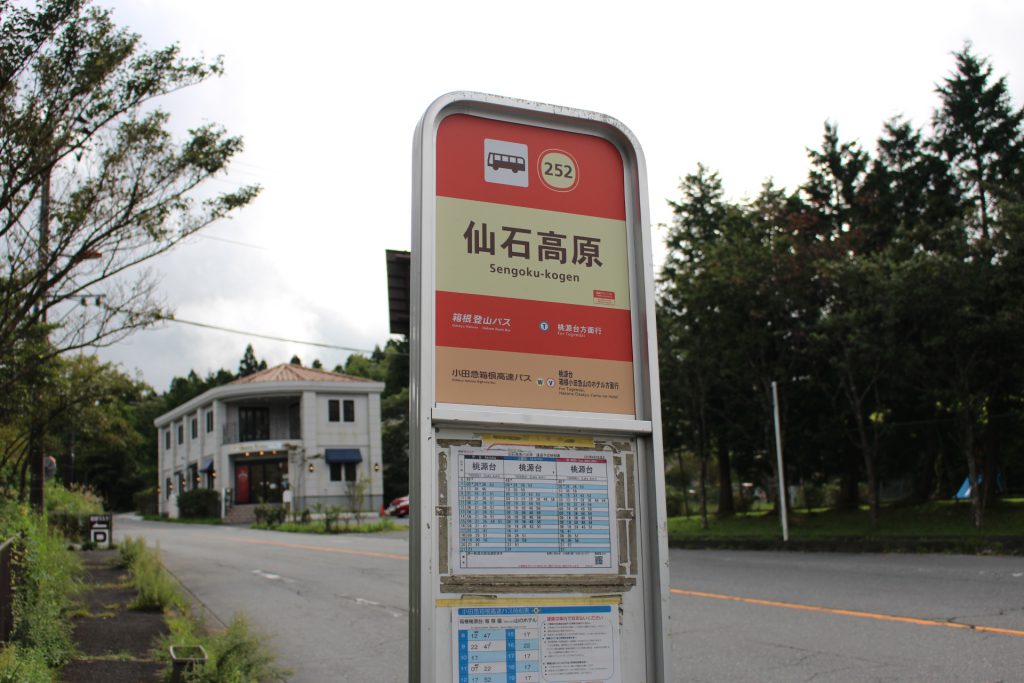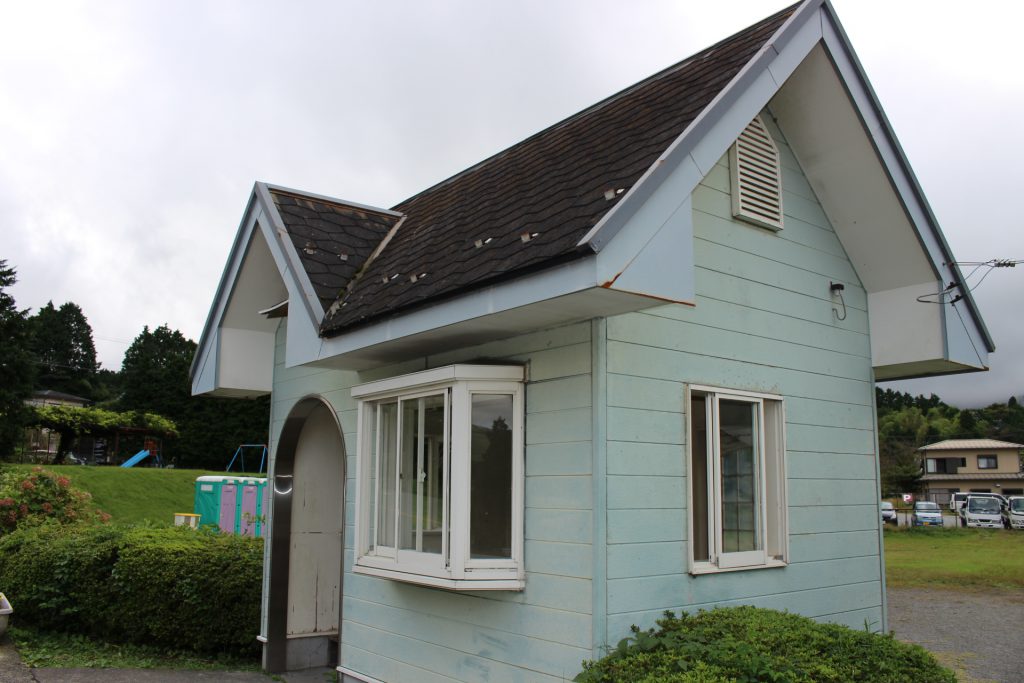 "Sengoku Takaharu Station", a cute design stop
This plateau is designated as a national park.
Also t has been selected as one of the "50 scenic spots in Kanagawa" and "100 famous spots for Kanagawa flowers", and is a spot visited by a large number of tourists every year from late September to mid-November when it is in full bloom.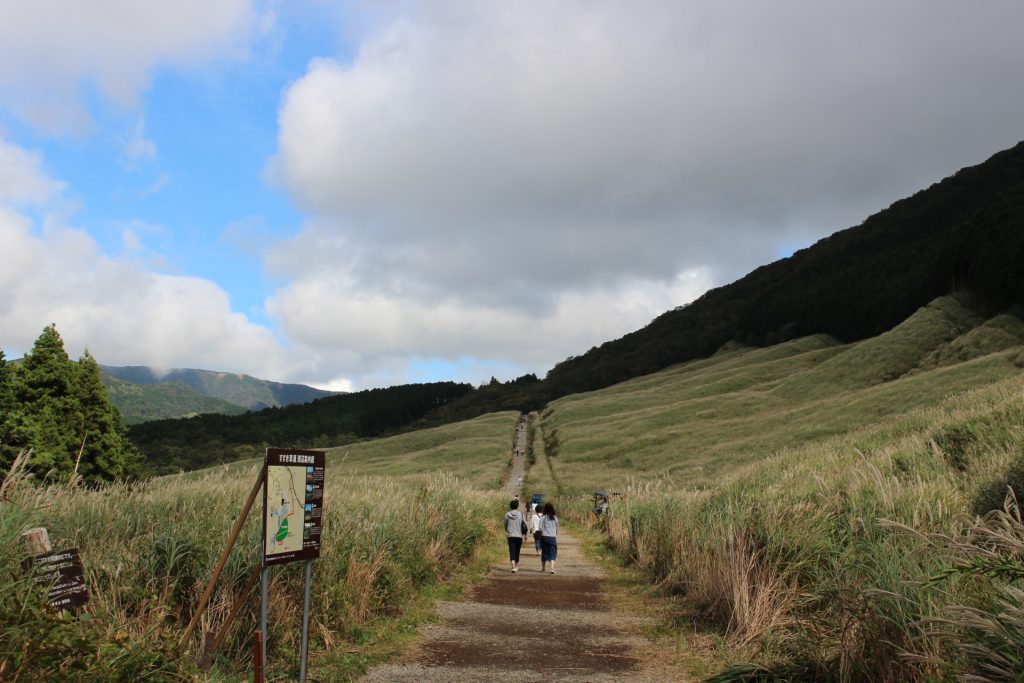 The road is a gentle uphill.
The power of Susukino, which covers the entire area, is truly a masterpiece. By the end of September, when the pampas grass begins to color the sunlight reflects and looks golden.
There is no doubt, it's an unforgettable sight once you see it!
Why not take a trip and visit?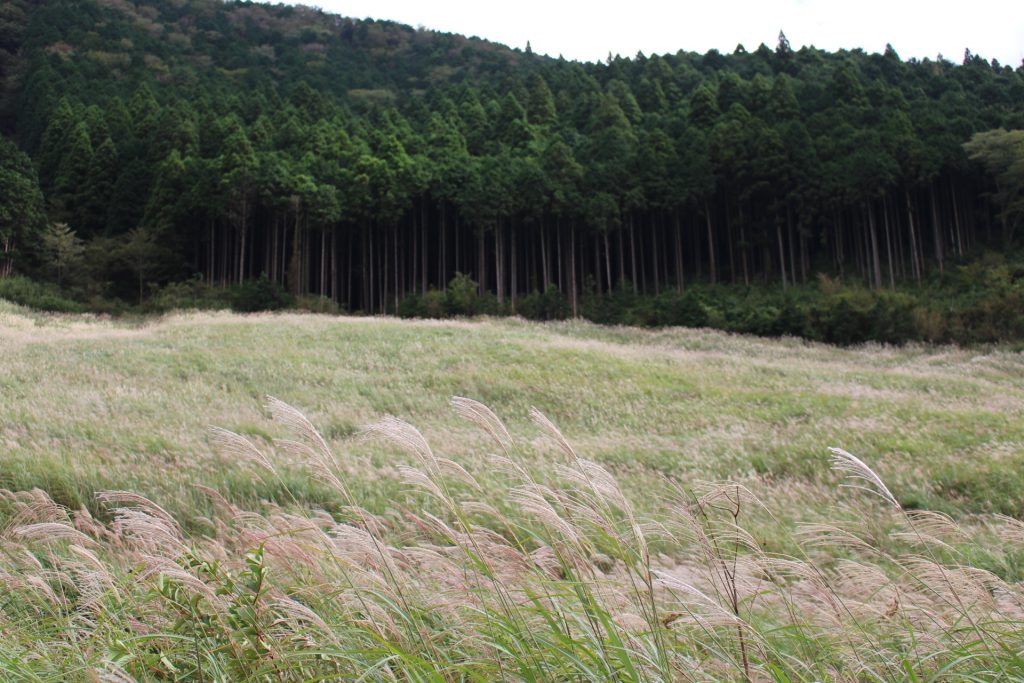 I like it as far as I can see. Some of them are taller than they are tall and are powerful.
Travel back in time to medieval Europe⁉ Glass Forest Museum!

Next, head to the museum.
After 10 minutes by bus from Sengoku Takaharu Station we arrived at Hakone Glass Forest Station!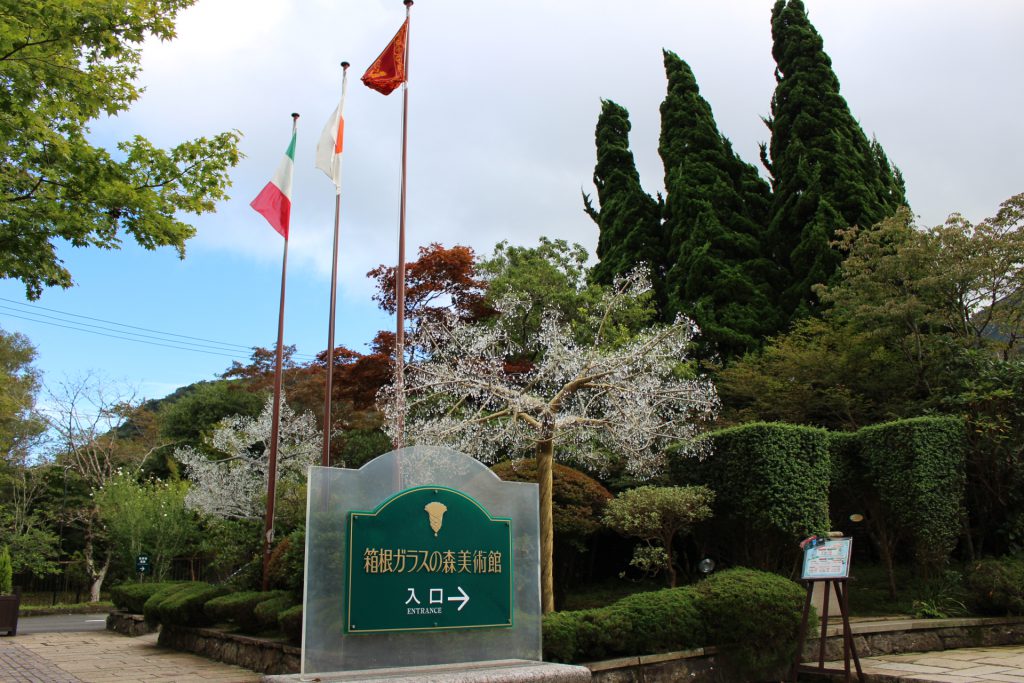 The atmosphere is already reminiscent of another world from the entrance.
At the Hakone Glass Forest Museum, you can see a craft called "Venetian glass" made in northeastern Italy.
Venetian glass is a very valuable glass craft that is said to have a history of over 1,000 years.
The exterior and interior of the museum are full of medieval European atmosphere, so you can enjoy an extraordinary space that is isolated from the outside world.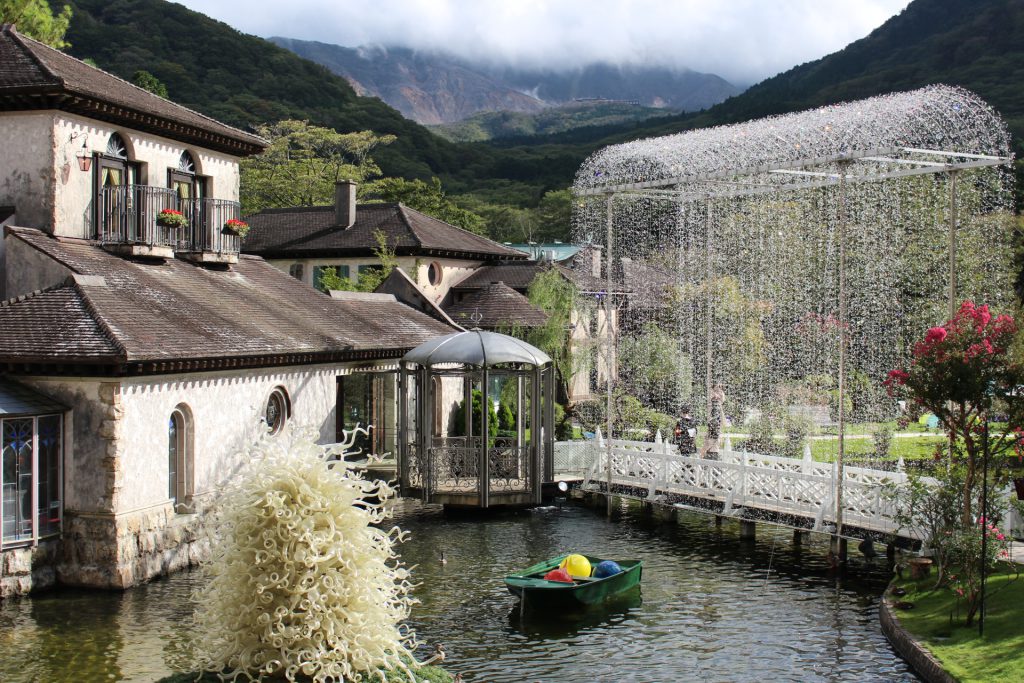 The white objects in the foreground, the green boat, and the curtains on the bridge are all made of glass.
The museum is divided into two parts: the Venetian Glass Museum and the Museum of Contemporary Art.
At the Venetian Glass Museum, you can see a variety of glass crafts and exhibits that made European aristocrats enthusiastic from the 15th to 18th centuries.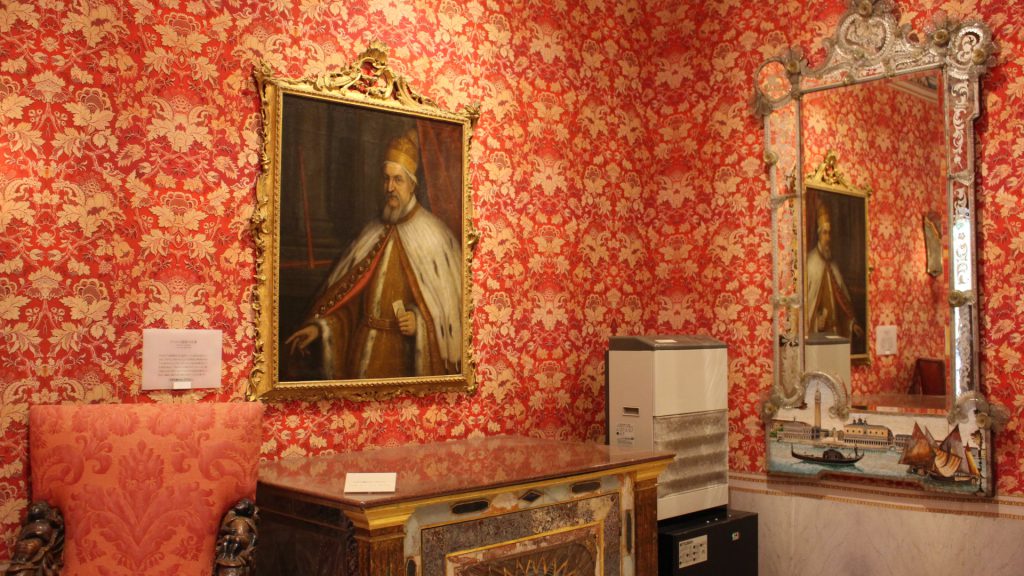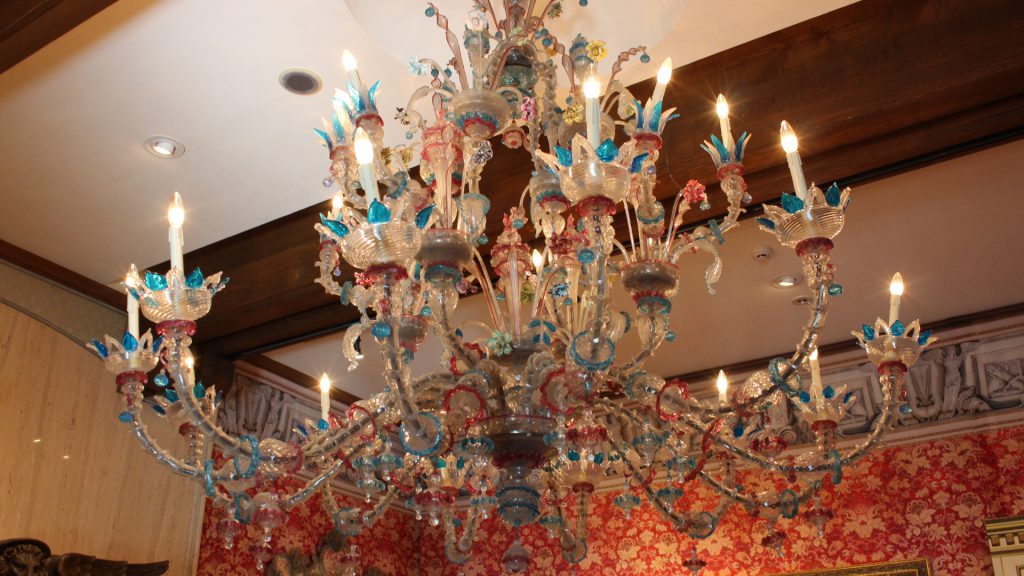 European aristocratic room with chandeliers on the ceiling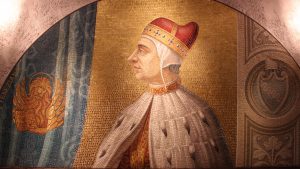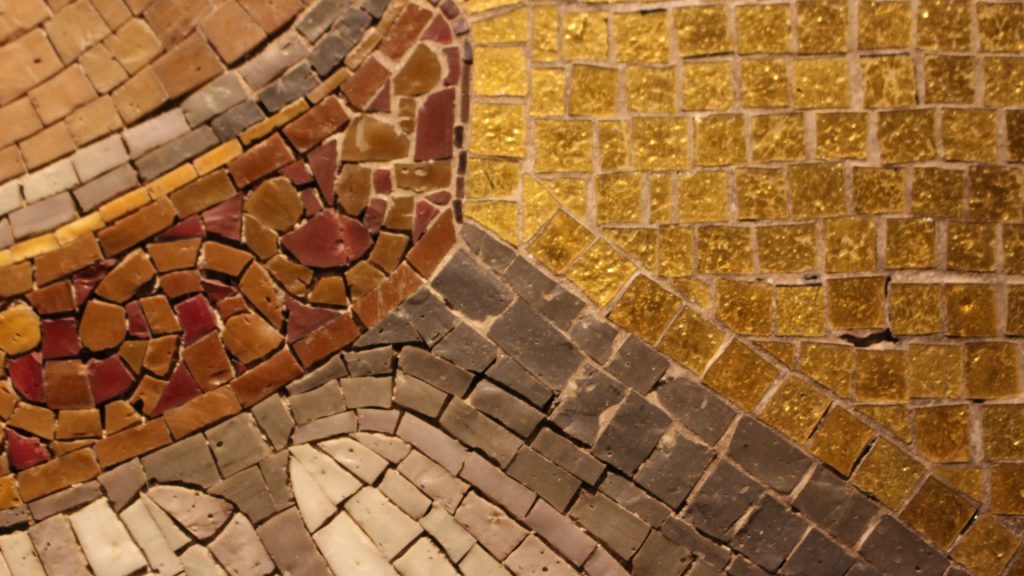 "Mosaic of Niccolo Marcello" Each one is made of glass
In the Museum of Contemporary Glass, you can see Venetian glass, which was revived again in the second half of the 19th century and is made in an unconventional and free style.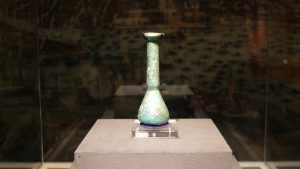 "Long neck bottle", "Mulline specimen box", "Clown"
In the garden of the museum, you can enjoy contemporary glass works, objects, and flowers planted in the garden while looking out over Owakudani.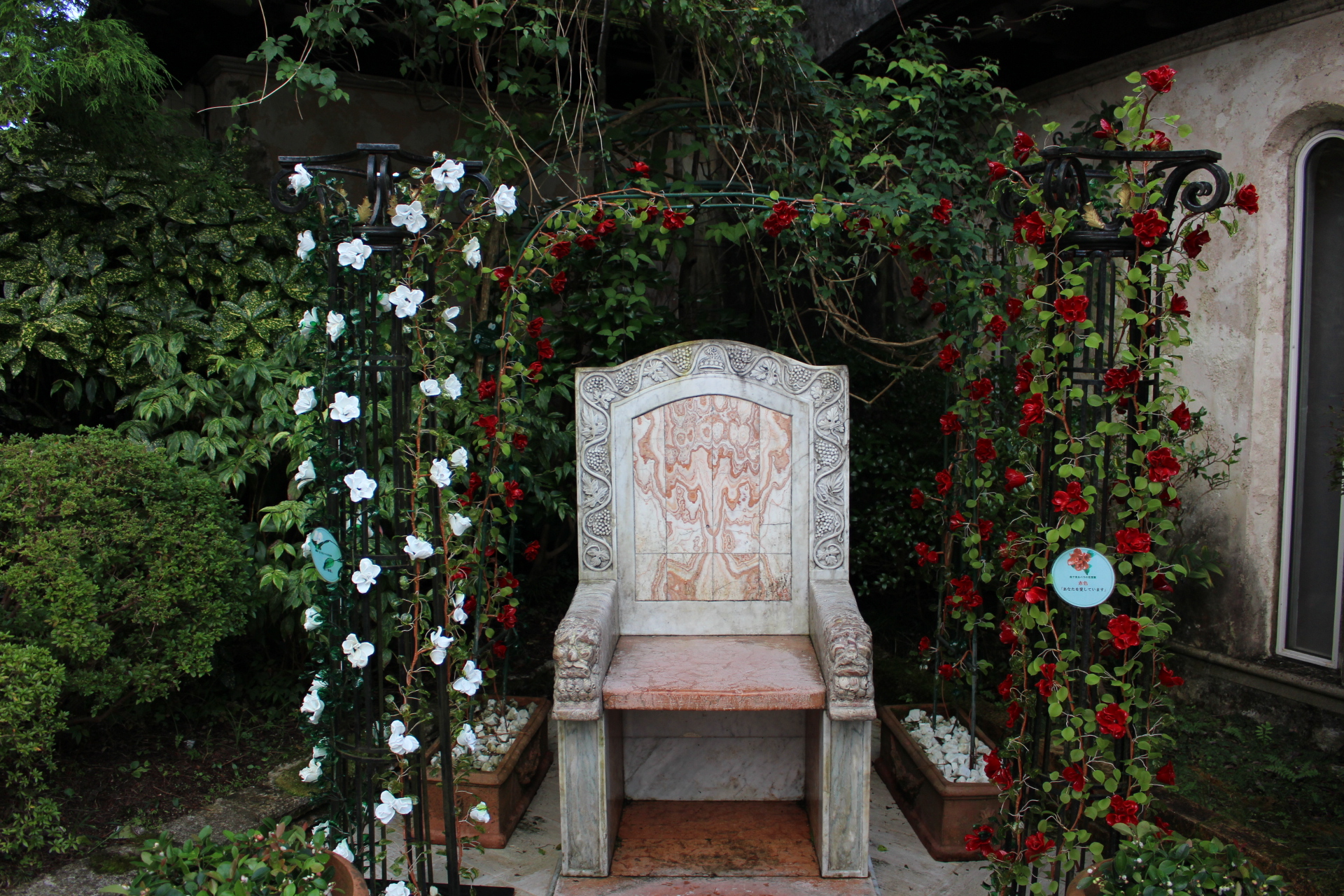 Chairs surrounded by roses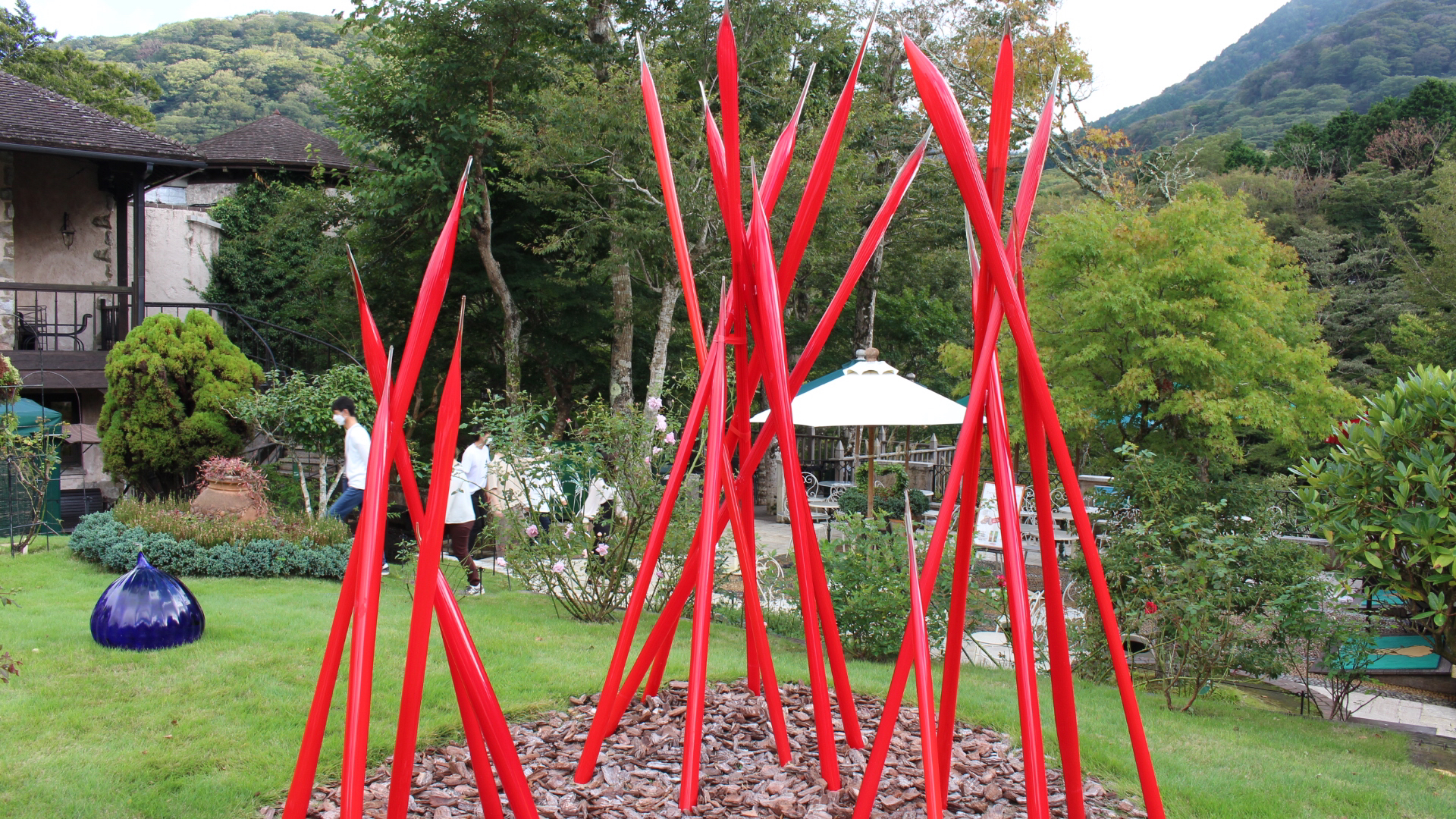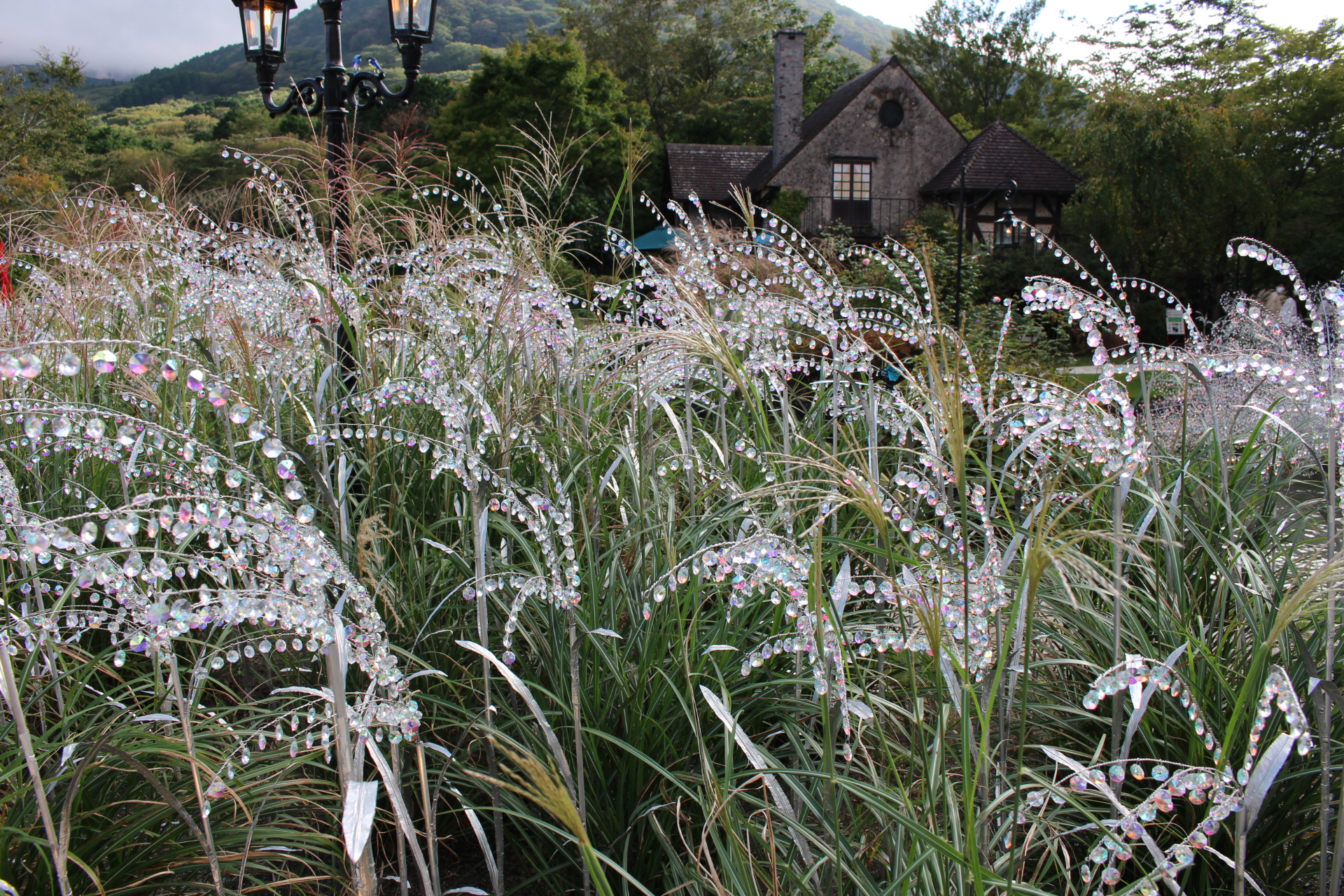 "Crystal glass pampas grass"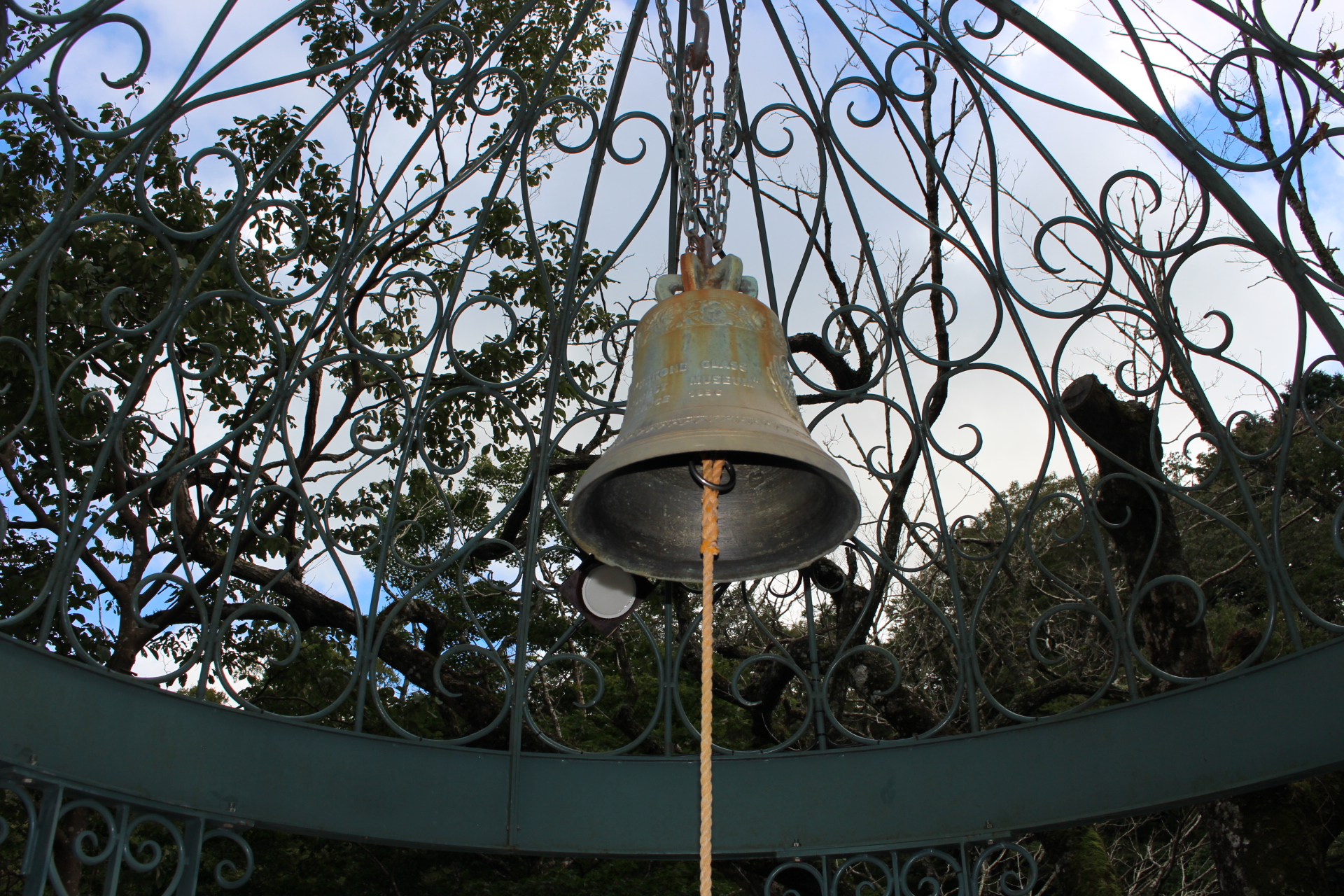 "Oath bell" which is a symbol of good luck
You can buy unique glass works at the on-site shop.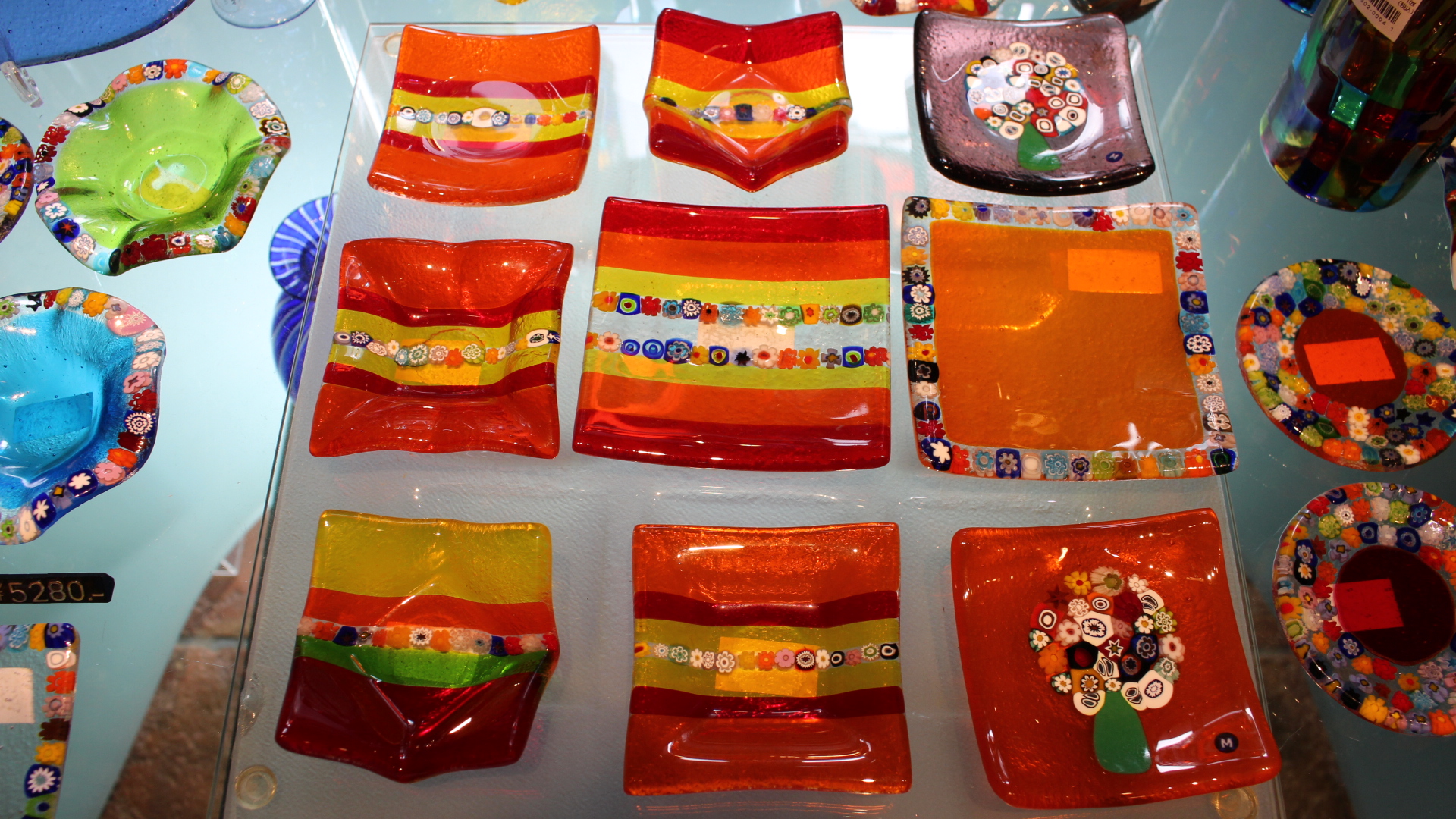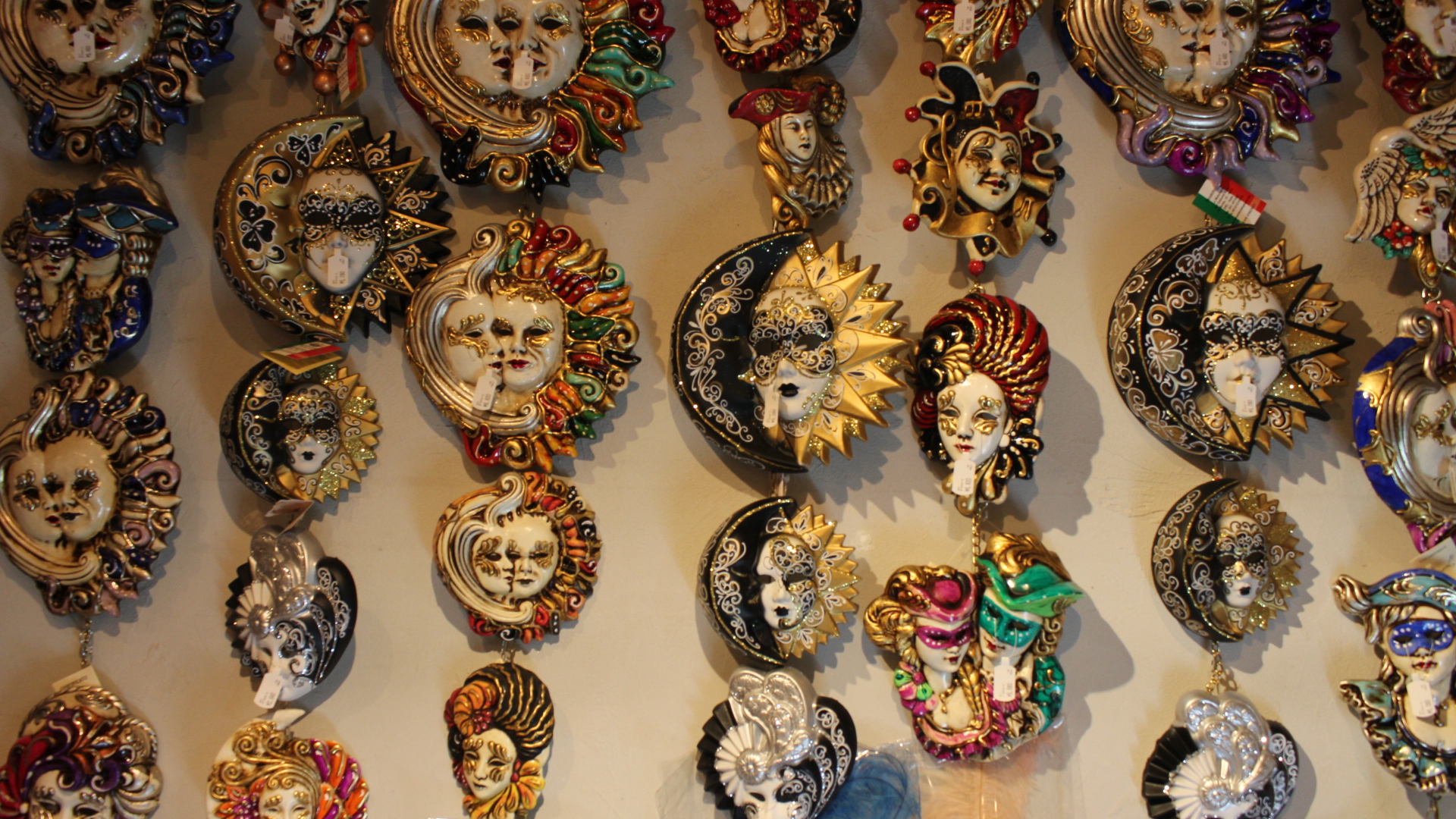 A plate with a cute colorful design, a mask full of individuality
Arriving in Gotemba! Shop at Premium Outlets!
After 30 minutes by bus from Hakone Glass Forest Station we arrived at Gotemba Station.
Gotemba Premium Outlet is one of Gotemba's most popular sightseeing spots. As well as popular brands from Japan and overseas, it is one of the largest outlet malls in Japan with restaurants, cafes, and household goods.
There is a free shuttle bus from here to the premium outlet, so it's best to wait a few minutes for the bus to arrive.
While I was waiting, I went to "Poppo Square", which is very close to Gotemba Station.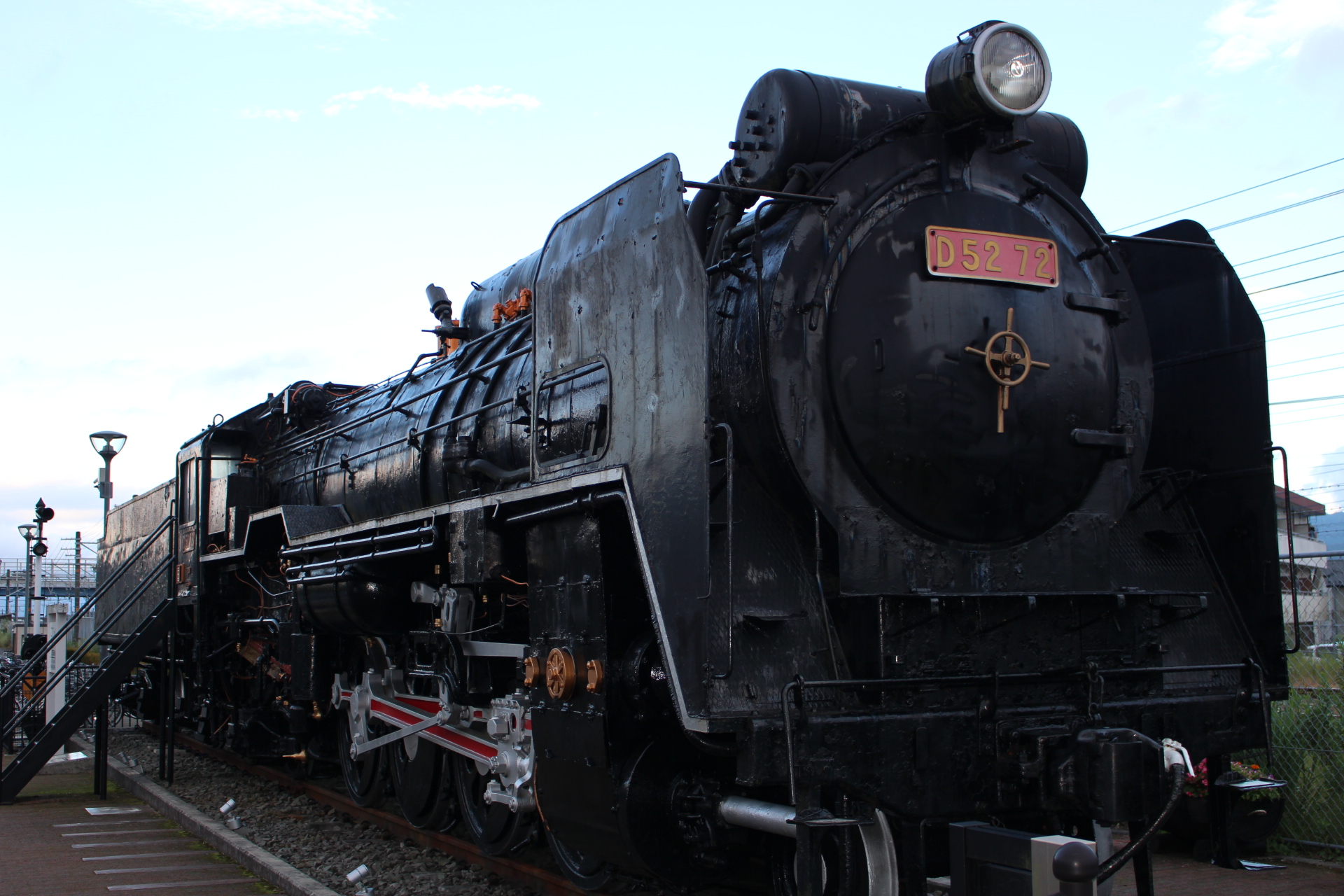 D5272Train
The steam locomotive that was once active along the railway line is preserved in Poppo Square.
In addition to the powerful SL, there is a stone monument engraved with the lyrics of the nursery rhyme "Train Poppo" and a button that plays a melody. It's placed here because the person who wrote the lyrics for "Train Poppo" is from Gotemba City.
While waiting the shuttle bus arrived.
From here, take the bus for about 10 minutes.
We have arrived at Gotemba Premium Outlets!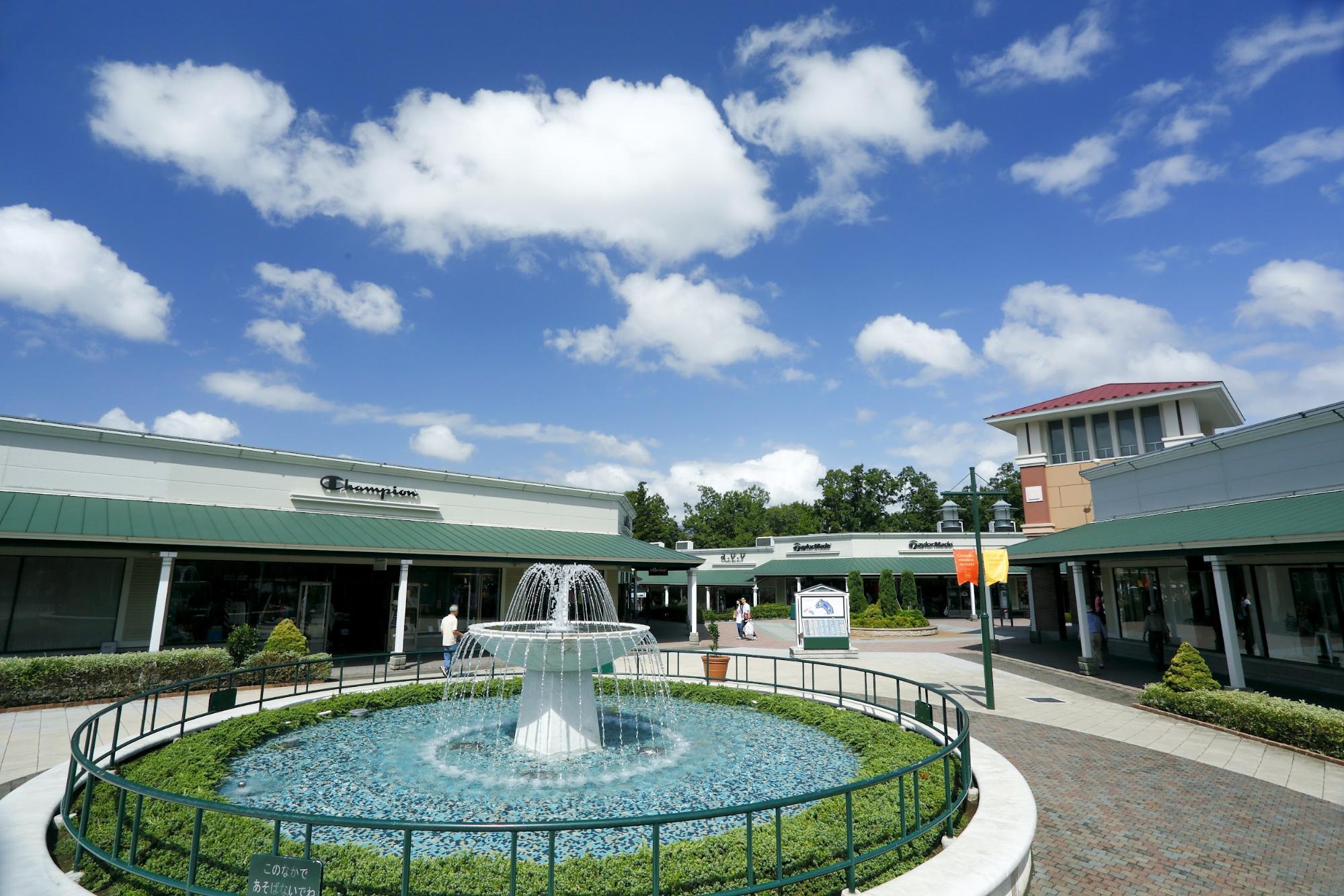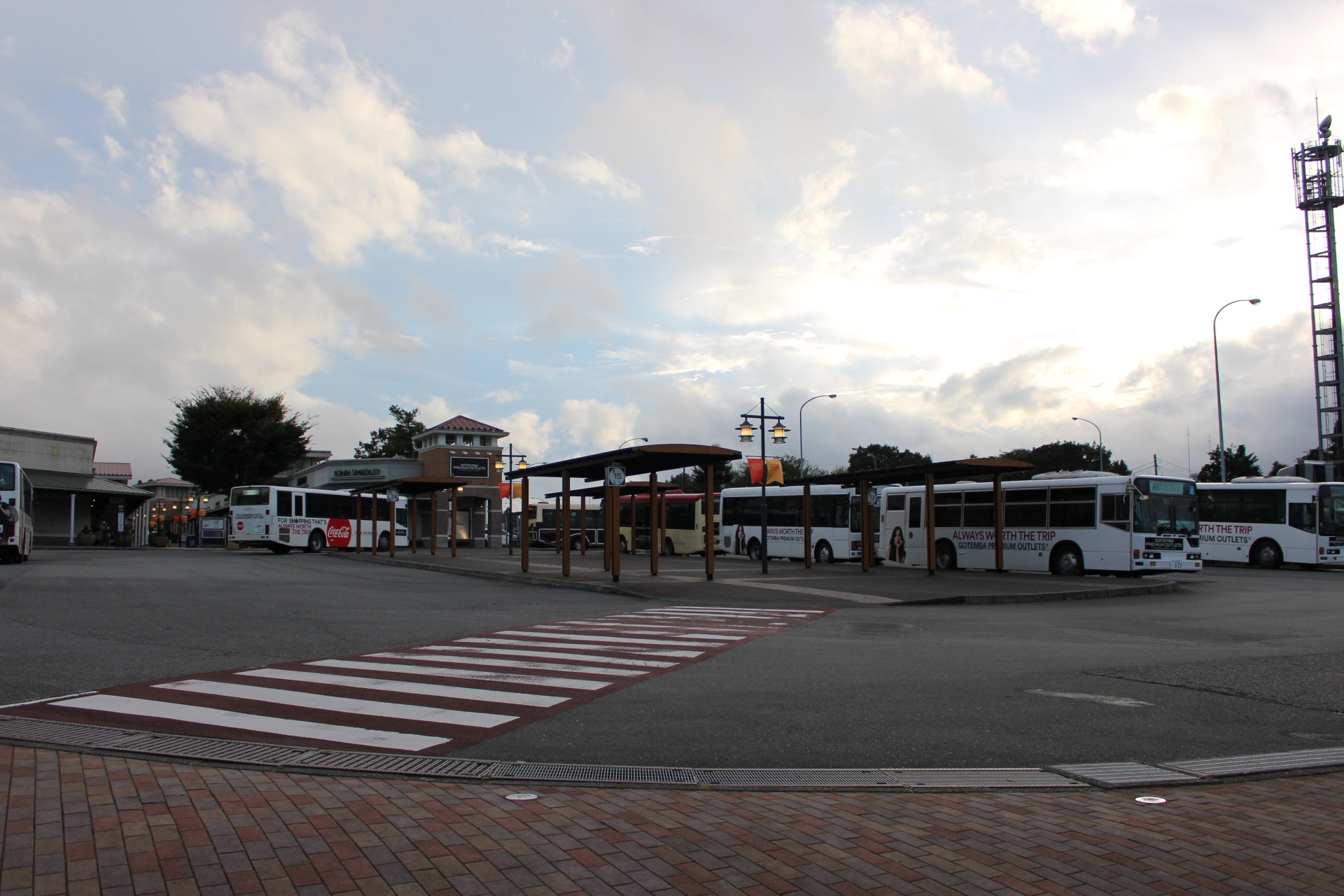 Bus stop in front of the premium outlet.
I didn't go this time, but there is a nationally famous hamburger shop "Sawayaka" in Gotemba Outlet. I definitely want to try it when I visit again.
Official site: https://www.premiumoutlets.co.jp/en/
Easy return by Odakyu Hakone Express Bus
Time passed in no time and it was time to go home. I will also use the Odakyu Hakone Express Bus on the way back.
Tickets can be booked on the "Japan Bus Online"!
It's convenient because you can easily book your tickets online and get onboard with an e-ticket.
There was also a return trip, and I fell asleep in no time. I slept comfortably because I tilted the reclining seat fully!
[Japan Bus Online]
Official site: https://japanbusonline.com/en
▶ ︎From Tokyo ⇨ Gotemba / Hakone: Click here to make a reservation for the Odakyu Hakone Express Bus
Conclusion
What did you think?
This was a report on my day trip on the Odakyu Hakone Express Bus!
I think you can see a lot about the Odakyu Hakone Express Bus and the charm of Hakone and Gotemba.
This time, we have focused on sightseeing spots along the bus, but there are many other sightseeing spots!
I hope that as many people as possible will be interested in the bus trip after reading this article!