Japan Bus online is the online bus booking website that offers airport shuttle bus, sightseeing bus, expressway bus all across Japan. Moreover, registered bus companies on Japan Bus online are all authorized by the Ministry of Land, Infrastructure, Transport and Tourism, offering the highest level of comfort and safety.


Our company, KOBO Co., Ltd. launched the Japanese website Hassha Alright Net which offers online bus booking service in 1999. Our registered bus companies are more than 120 ,and we provide more than 400 bus lines, which makes us the biggest online bus booking website in Japan. The number of customers who registered with Hassha Alright Net has reached more than 4,000,000.

The number of foreigners who visit Japan has been increasing, and approximately 13,000,000 foreigners visited Japan in 2014 according to Japan National Tourism Organization. We have set up an online bus booking website in English ,"Japan Bus Online" in 2015 ,hoping you can travel to your destination at ease with no hassle. We are pleased to offer you a great travel experience and satisfaction at reasonable prices. We hope that we can be of your help to make your journey more comfortable.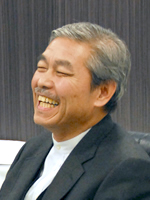 Chairman
Masashi Narita