[Nagano Travel Recommendations] Introduction to Nagano Prefecture's Four Cities and Tourist Spots
Nagano prefecture is relatively easy to access from the Kanto region and is often mentioned as a travel destination. Karuizawa is a staple, but if you're looking for something a little different, we've put together a list of four cities in Nagano Prefecture that are worth visiting. We hope that this article will give you an idea of the charm of each of these cities and help you make the most of your trip.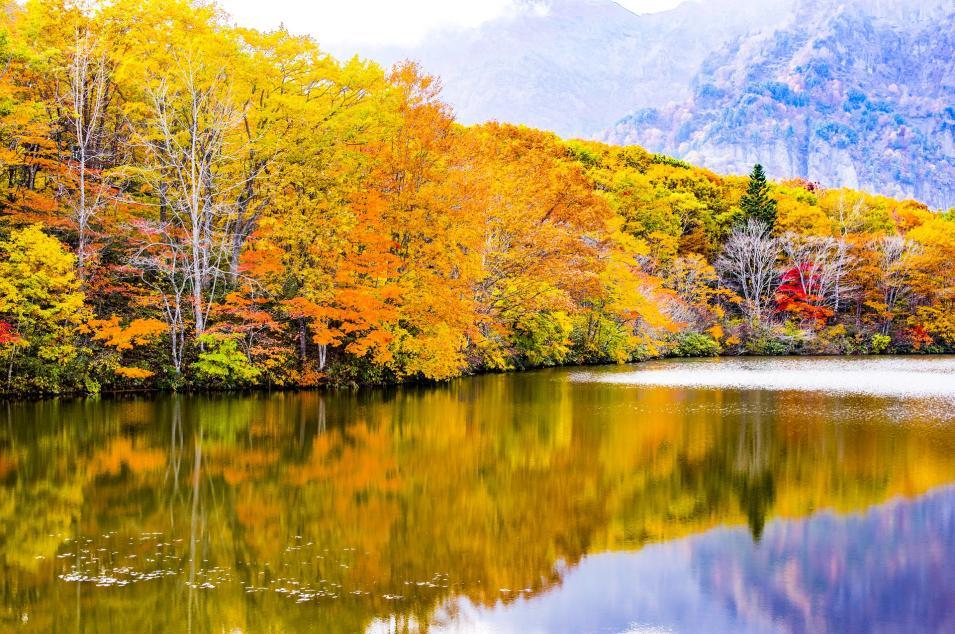 Nagano city
First of all, let's start with Nagano City, the prefectural capital of Nagano Prefecture. Located in a basin, Nagano City has a climate that varies greatly in temperature. The city has prospered since ancient times as a gateway town to Zenkoji Temple and as an inn town on the Hokkoku Kaido highway. The top image shows the autumn leaves in Togakushi, Nagano.
Zenkoji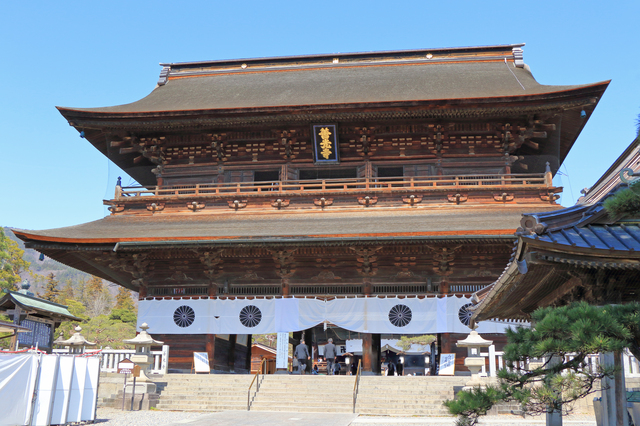 ​Zenkoji Temple was made famous by the saying "pulled by an ox to visit Zenkoji" (a saying which means: to be led into doing good by chance). Zenkoji is located close to the centre of Nagano City, is home to the oldest Buddha image in Japan, Ichikosanzon Amida Nyorai, and is thought to have been built around 1400 years ago. Zenkoji Temple is known for its unusual character, which is that it is "sect-neutral". The temple is open to all.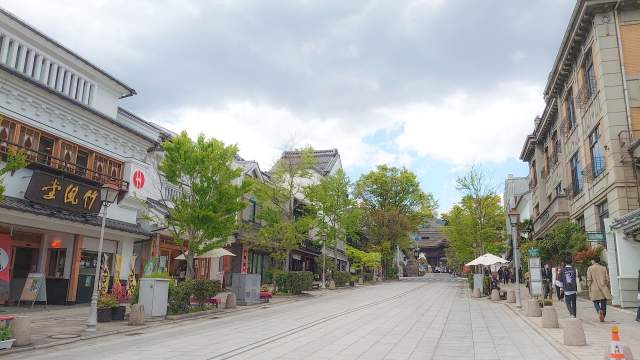 And if you go to Zenkoji, what you should definitely do is visit the ordination platform. The platform is located in the basement of the main hall and can be entered through the staircase extending from the inside of the main hall. The tour of the ordination platform of Zenkoji is like visiting a haunted house … because the ordination platform is completely dark, and you will have to rely on the wall on your right to fight fear and move on. By facing and overcoming fear, you have the benefit of gaining the courage and spirit to face anything.
You can also enjoy sampling various yummy foods while walking along the approach to Zenkoji.
HP: https://www.zenkoji.jp/ENGLISH/about/
Kawanakajima Old Battlefield Historical Park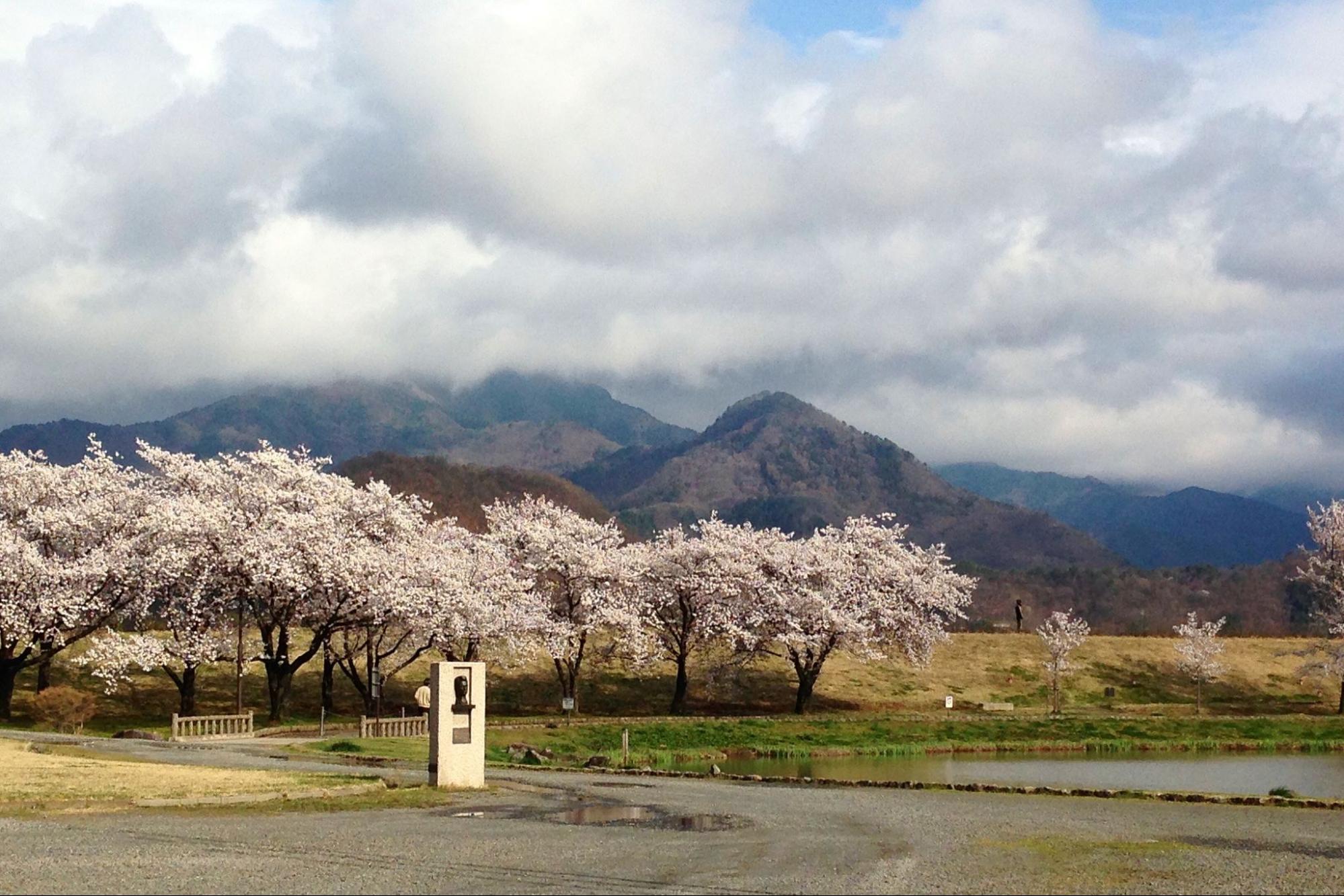 Kawanakajima Historic Site Park was established on the site of the famous battlefield of Kawanakajima between Takeda Shingen and Uesugi Kenshin, the fourth of the five battles fought here in 1561, which has left behind many legends of the two battling it out.
The current garden is a peaceful environment with lawns and a babbling brook, where it is hard to believe that fierce battles were once fought here. It is a peaceful place to visit and reflect on the history of the area. In spring, the area is famous for its cherry blossoms, with around 100 trees in full bloom.
HP: https://www.city.nagano.nagano.jp/site/userguide/foreign.html
Saku City
Saku City is a plateau city located in the center of Sakudaira in the eastern part of Nagano Prefecture. You can see Mt. Asama to the north, Yatsugatake to the south, and the Northern Alps to the west, but the Chikuma River that runs through the city forms fertile arable land where many kinds of crops are grown, such as lettuce, apples and peaches.

Saku is also known for its high rate of clear skies, and the mountainous areas, away from the lights of the city, are ideal for stargazing.
Usuda Deep Space Center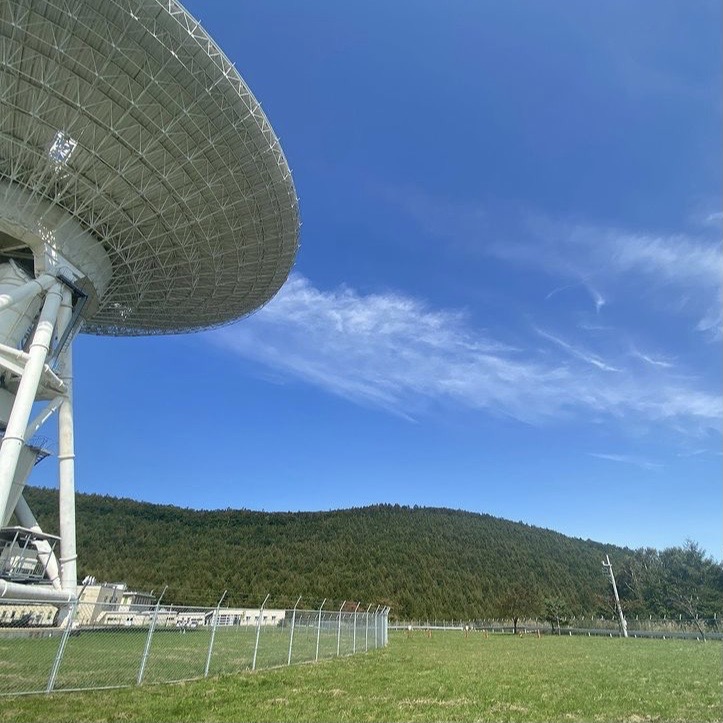 (Image credit: https://www.instagram.com/p/CIdcryBp15q/?utm_medium=copy_link satokonoto)
The Usuda Deep Space Center, established in 1984 as a space centre of the former Institute of Space and Astronautical Science (ISAS), transmits operation commands to and receives observation data from space probes that approach and observe planets, comets and satellites.
You can tour the facility here, but the main attraction is the huge parabolic antenna. A large parabolic antenna with a diameter of 64 m which is used for the work described above. There is also a 1/10 billion scale model of the solar system outside, panels explaining how the antenna works and a model rocket in the exhibition building.
Shinkaisansha Shrine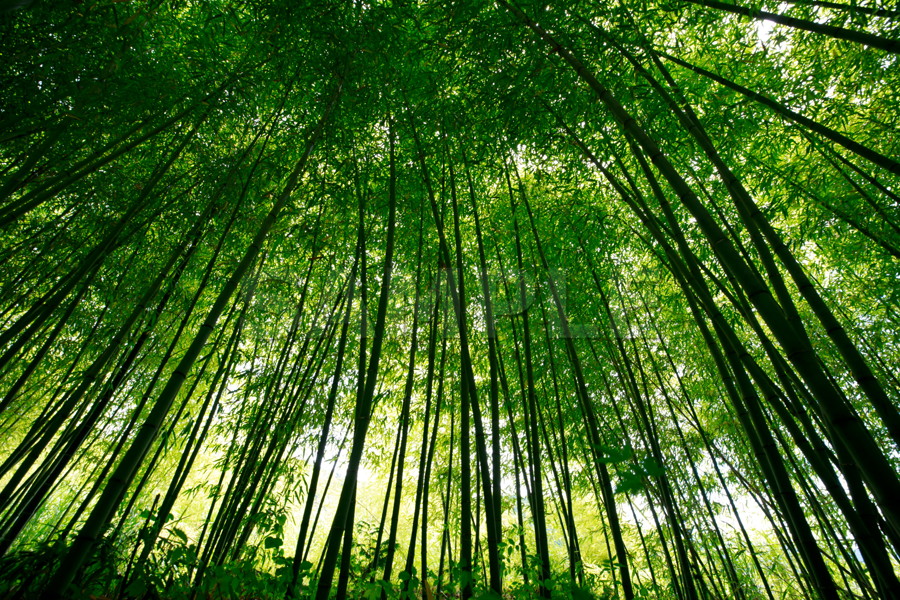 https://www.instagram.com/p/CHSZCVcDne0/?utm_medium=copy_link
Shinkaisansha Shrine, whose origins are unknown, is dedicated to the deity Okibagi-no-mikoto, and its three-storey pagoda and eastern headquarters are designated as national important cultural properties.
Here, where the entire mountain is a shrine, the hall of worship appears at the end of a narrow path surrounded by high green trees, and you can feel the solemn and sacred atmosphere.
HP: http://www.shinkaisansya-jinja.jp/
Komoro City
Komoro City, which is located in the north of Saku City and close to Karuizawa Town, has prospered as a commercial city since ancient times. The old townscape is left as an important cultural property along the old post town and the highway. The rich natural environment is also an attraction.
Komoro Castle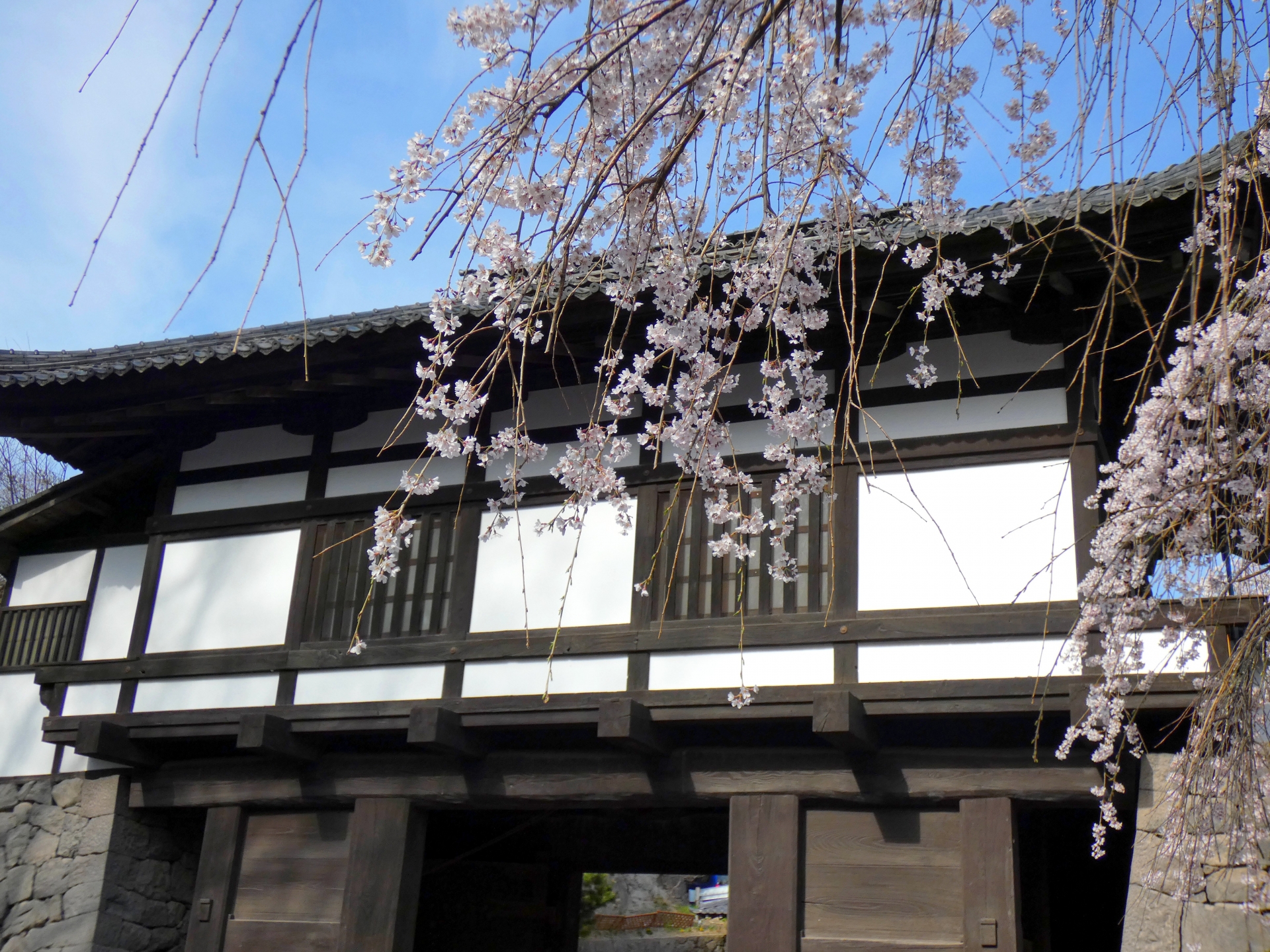 The Komoro Castle was abandoned in 1871 after the abolition of the feudal domain, but former feudal lords of the Komoro domain bought it back from the Meiji government and rebuilt it as a modern park. The park is a 3-minute walk from Komoro Station and has a zoo and art museum as well as the ruins of Komoro Castle where you can enjoy the seasonal scenery.
Komoro Castle is a rare castle in Japan called "Anajiro", which means a castle built in a lower position than the castle town, and has been selected as one of the "100 Fine Castles of Japan".
One of the park's facilities is the Fujimura Memorial Hall, which displays a large number of works, documents and relics of Shimazaki Touson, mainly from his time in Komoro. Designed by the architect Yoshiro Taniguchi, who also designed the Imperial Theatre, the museum also houses the first editions of works Hakai and Rakubai-shu, making it the perfect place for lovers of literature.
Business Hours

9:00 am to 5:00 pm (common to all facilities in the park)
* Excluding zoos and amusement parks
* Only the castle ruins park is open for free at night


Closures

Open daily from late March to the end of November
Winter (December to mid-March) Every Wednesday
Year-end and New Year holidays (December 29-January 3)


Contact Number

0267-22-0296

Homepage

https://www.city.komoro.lg.jp/kaikoen/index.html
Mount Asama
At an altitude of 2,566m, Mt. Asama, which has been a stage of worship since ancient times, is a place you should visit at least once.
It has been selected as one of the "Hundred Famous Mountains of Flowers" because of the variety of alpine plants that can be seen from May to September, and its magnificent nature has attracted many climbers.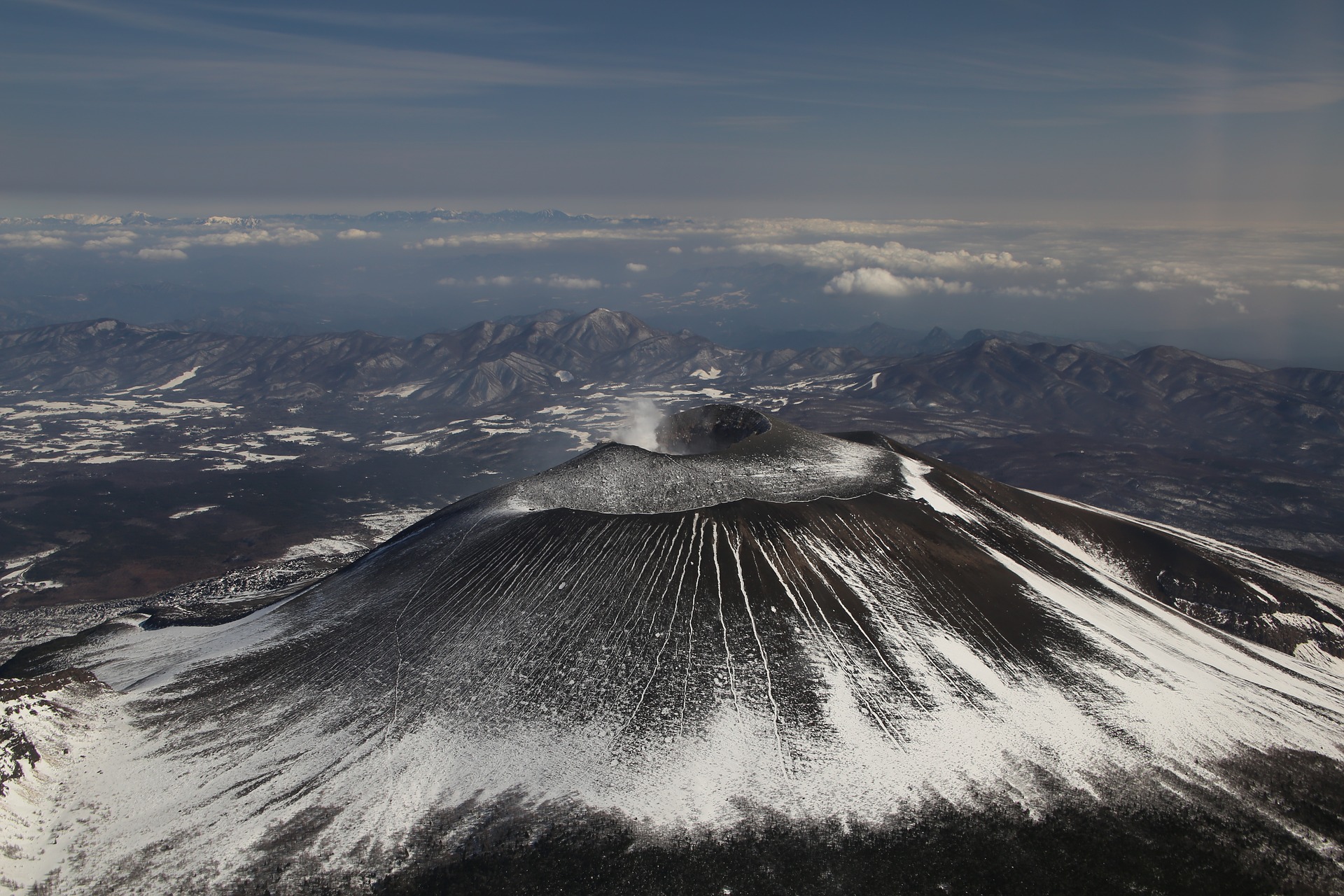 A sea of ​​clouds may appear depending on the weather. Several trekking trails are available for both beginners and advanced trekkers.
HP: https://www-city-komoro-lg-jp.translate.goog/?_x_tr_sl=auto&_x_tr_tl=en&_x_tr_hl=ja&_x_tr_pto=nui
Ueda City
Ueda City, a core city with a population of 160,000, was created by the merger of Ueda City, Maruko Town, Sanada Town, and Takeshi Village in 2006, and became the setting for the movie "Summer Wars" released in 2009. It is also a place. It would be interesting to make a pilgrimage to this holy place!
Ueda Castle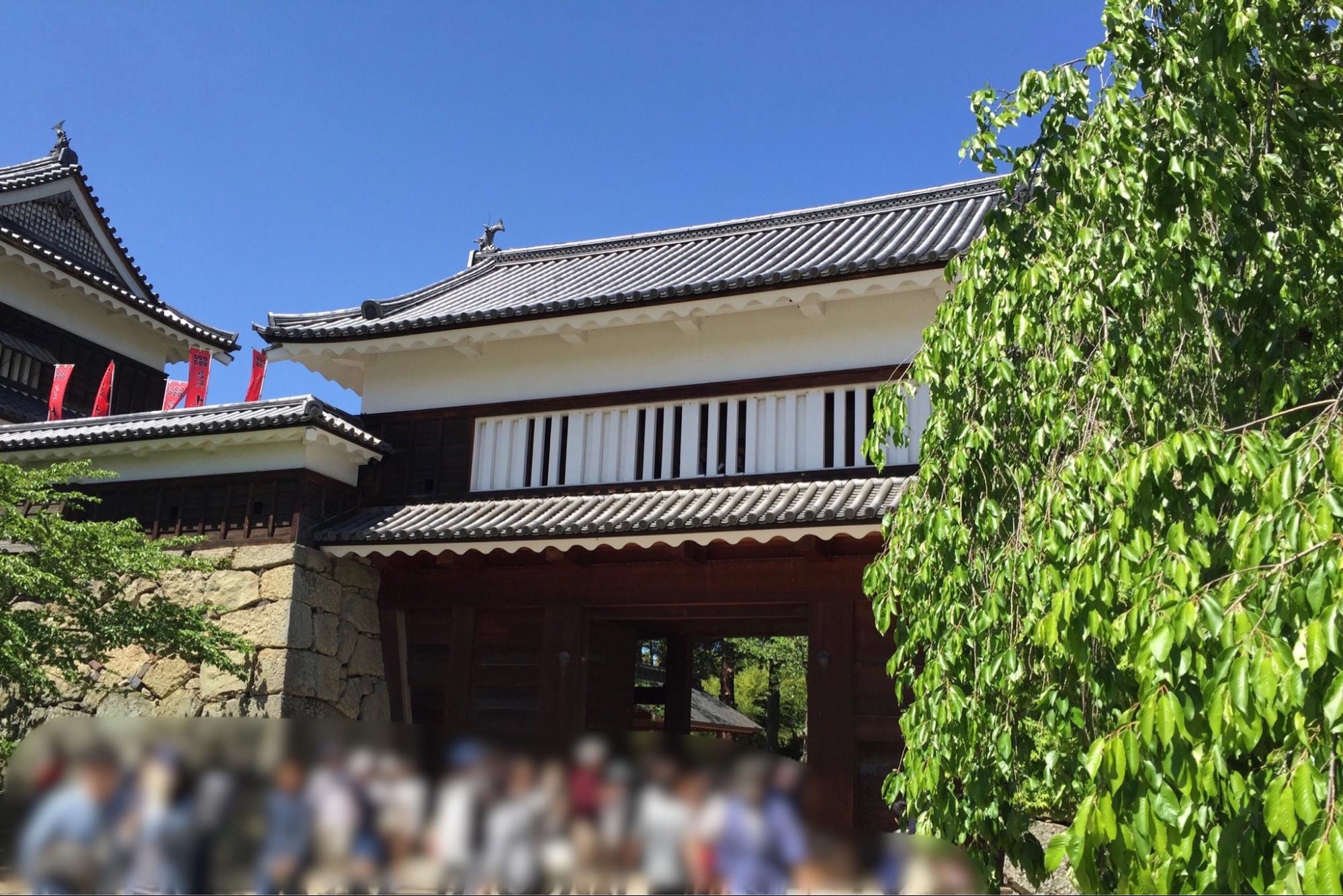 Ueda Castle was built by Masayuki Sanada in 1853. It was an impregnable castle that defeated the Tokugawa army twice. This place has become an even more popular tourist destination due to the 2016 Taiga drama "Sanada Maru", and the "Keyaki Namiki" promenade inside the castle is a spot where locals come to walk along the former moat. In autumn, the autumn leaves are beautiful.
The gate of the Jinnouchi family's mansion in Summer Wars is modeled after the gate of Ueda Castle.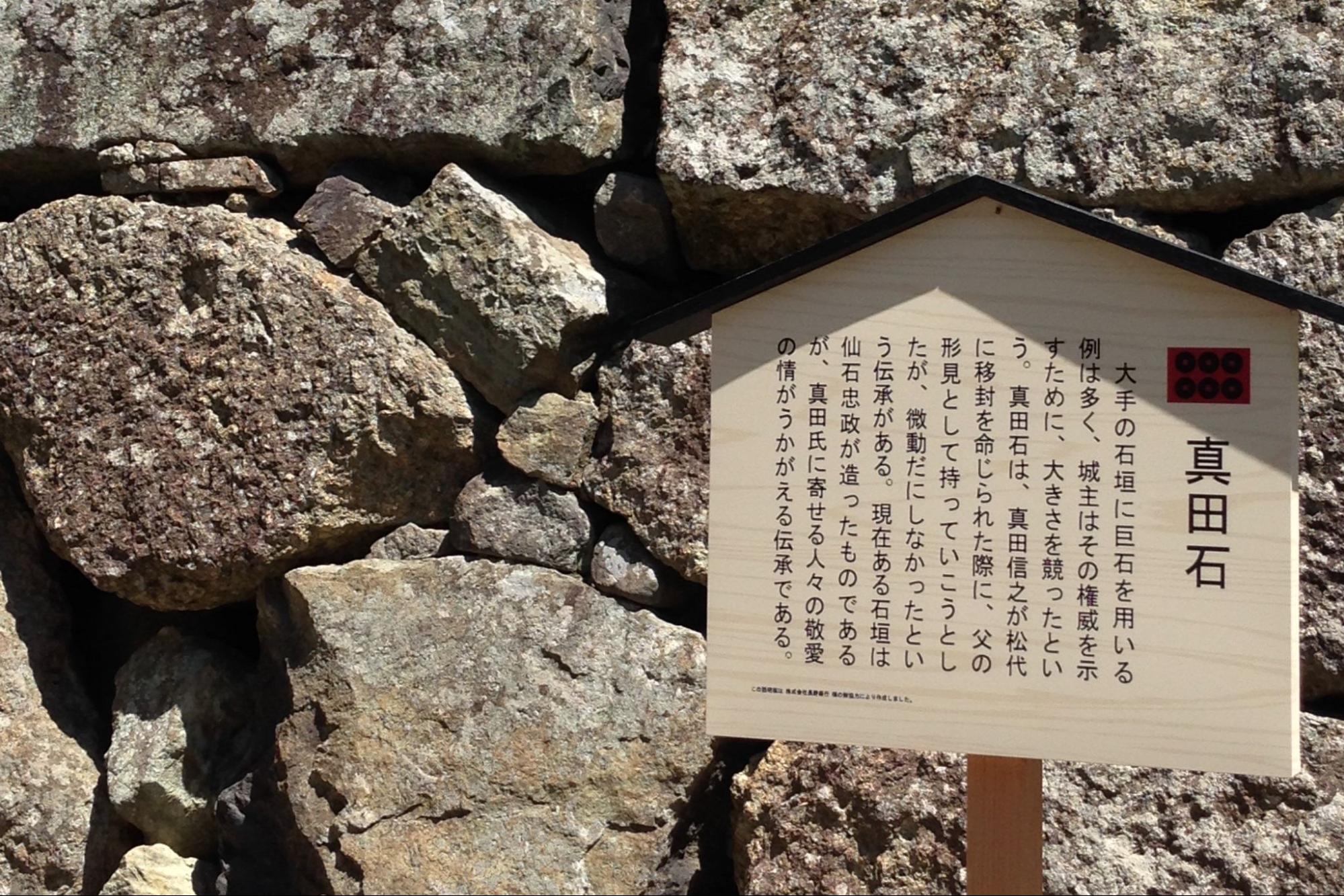 HP: https://nagano-ueda.gr.jp/uedajo/
Yanagimachi Street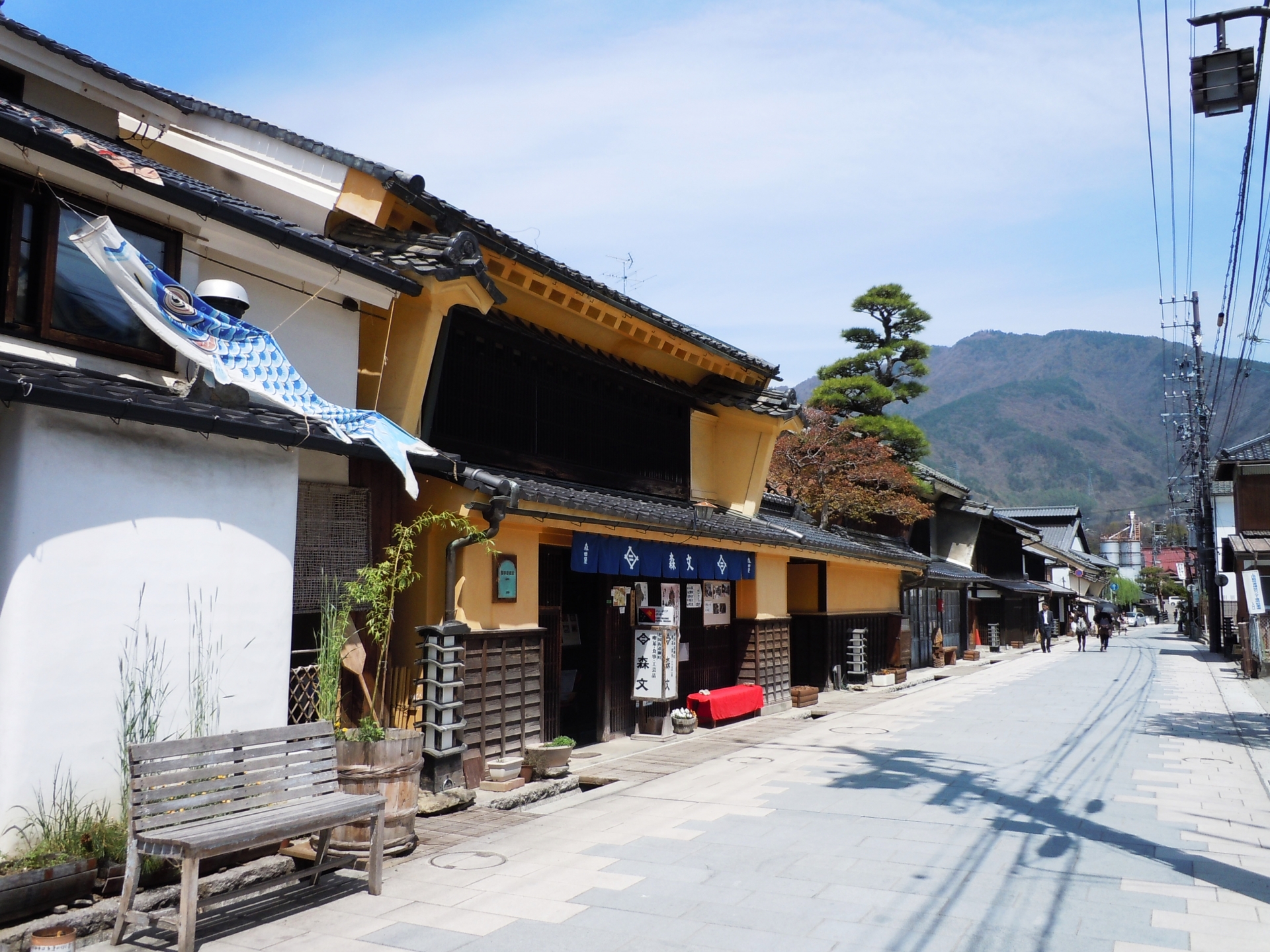 A gourmet spot in a castle town where the old townscape remains. You can enjoy Shinshu Ueda's famous products, from the 350-year-old sake brewery and popular Shinshu soba noodle shops to local specialities such as o-hagi and sweets.
HP: https://yanagimachi-ueda.jp/
Conclusion [Click here for high-speed bus access information!]
We have introduced some of the best places to visit in the four cities of Nagano Prefecture: Nagano, Saku, Komoro and Ueda.
Of course there are many more good places to visit, so if any of these cities interest you, please visit and explore!
You can also go to the cities in Nagano prefecture mentioned in this article by highway bus.
nagano-travel -recommendations