Our Recommended Hidden Spots For Autumn Leaf Viewing And Recommended Sightseeing Spots In Hiroshima
A must-see for anyone travelling from Fukuoka to Hiroshima in autumn.

We'll show you how to get there and recommend the best autumn leaf viewing spots.

Let's discover this new charm of Hiroshima.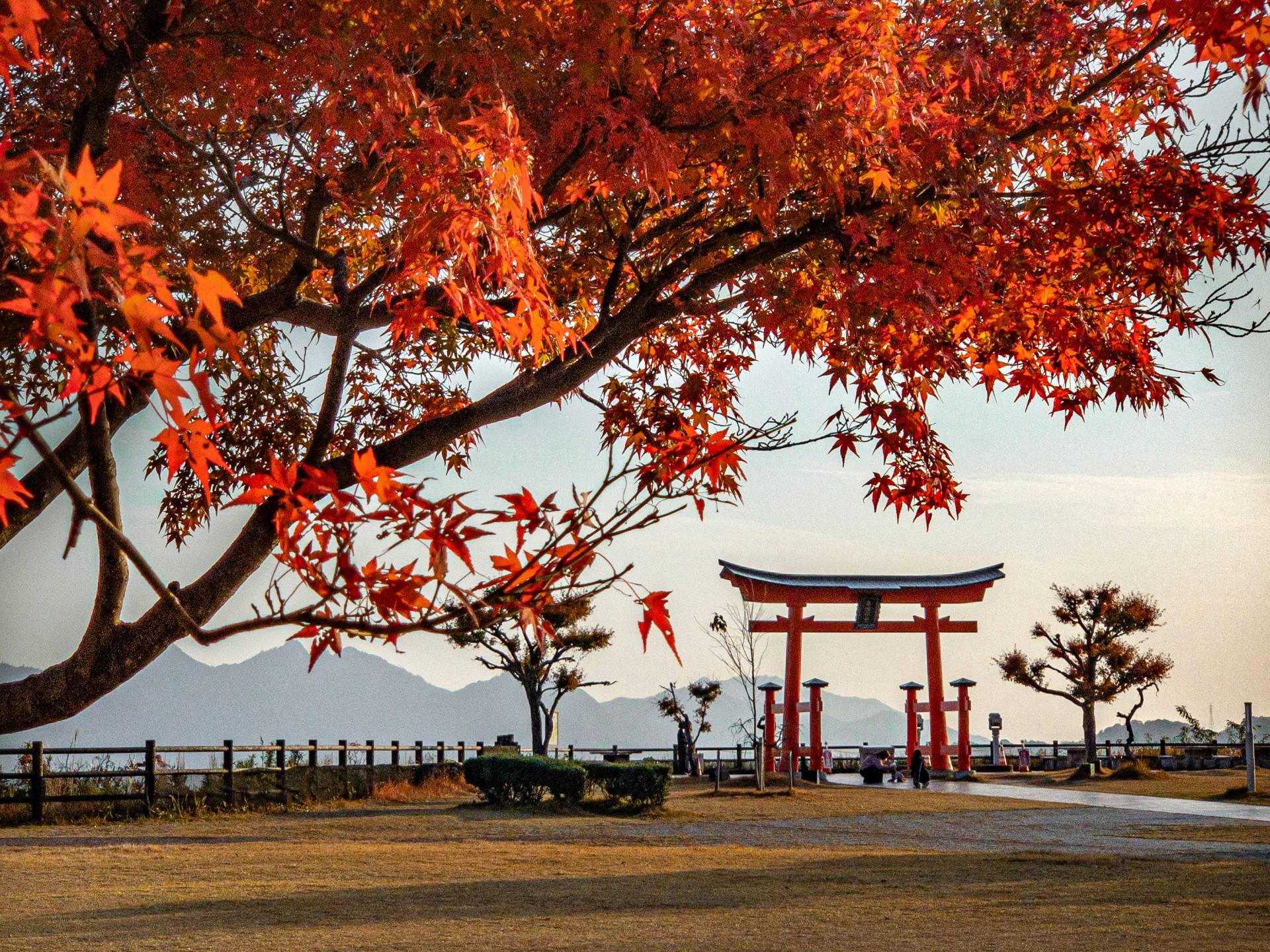 [Hidden autumn leaves viewing spots] If you're going to Hiroshima, why not use the Hirofuku Liner?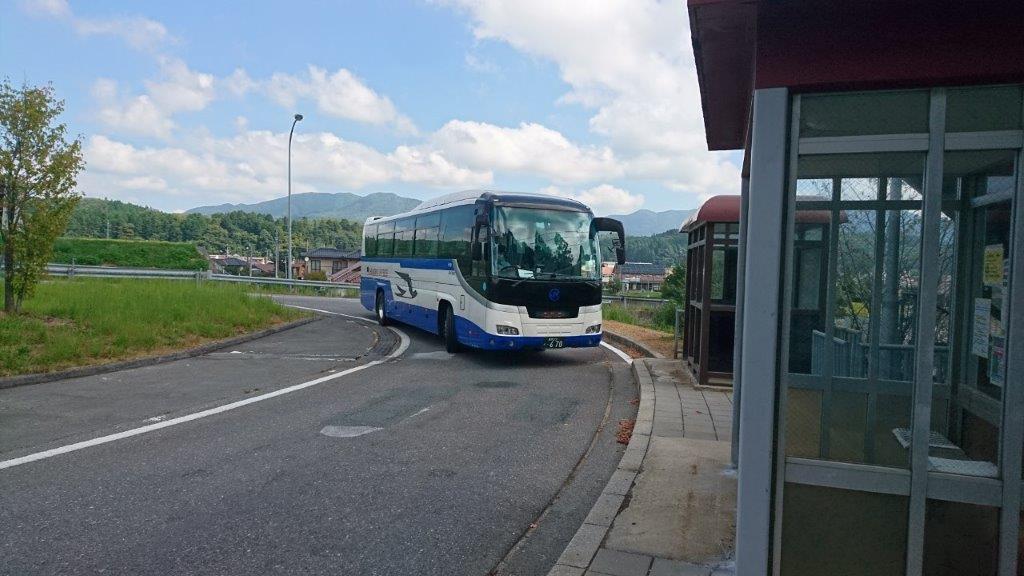 If you are travelling from Fukuoka to Hiroshima, we recommend using the Kofuku Liner express bus.
On weekdays the one-way fare starts at 2,600 yen, and you can get a discount if you book online and pay by credit card.
The bus has a toilet onboard so there is no need to worry about the long journey.
If you leave in the morning, you will be able to enjoy sightseeing in the afternoon.
※Schedule
2fdd77c003aa902e64957070b9721e28.pdf (jrkbus.co.jp)
3 hidden spots to go and see the autumn leaves in Hiroshima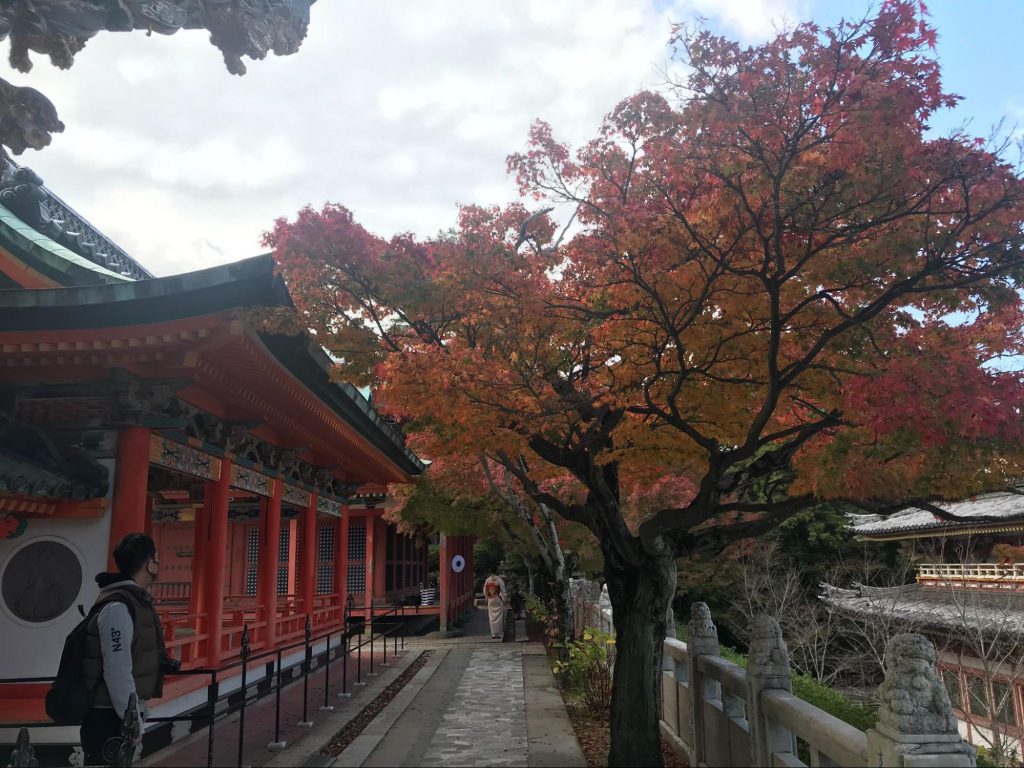 Many people visit Hiroshima's famous tourist destinations in autumn.
Of course, you can enjoy the famous tourist spots, but don't you also want to take your time and visit the less crowded places?
Here are some spots we recommend for autumn leaf viewing that you can go to without worrying about the crowds.
Fudekageyama; a spot with a view of the Seto Inland Sea
Fudekageyama, which overlooks the Seto Inland Sea from the observatory, is famous as a cherry blossom viewing spot, but in autumn it's great for viewing the autumn foliage.
It's also a great place to go hiking, so we recommended going for a walk around the area.
Here you will be able to see a magnificent view of several small islands stretching out before a beautiful sunset. There is no doubt that it will make a good photo.
Name

Fudekageyama

Address

Sunami-cho, Mihara City, Hiroshima Prefecture, 723-0031

Car Park


Yes ・ 15 spaces

Access

Car: Approximately 20 minutes from JR Mihara Station
Train: About 50 minutes on foot from JR Sunami Station


Homepage

https://visithiroshima.net/
Daishoin; a little-known spot near Miyajima
When it comes to Hiroshima, everyone wants to visit that famous large red torii gate and Itsukushima Shrine.
During the autumn season, the area is filled with both domestic and international tourists from all over the world.
A little further away is Daishoin temple, a hidden autumn leaf viewing spot which has been around for over 1000 years.
Because of its elevated position, you can see the islands spotted around the Seto Inland Sea.
| | |
| --- | --- |
| Name | Miyajima Yayama Omotoyama Daishoin |
| Address | 210 Miyajima-cho, Hatsukaichi-shi, Hiroshima 739-0592 |
| Business Hours | 8:00~17:00 |
| Contact Number | Main Temple: 0829-44-0111, Misen: 0829-44-2071 |
| Parking Lot | Yes・Several spaces |
| Access | From Miyajimaguchi Pier, take the JR Miyajima Route or Miyajima Matsudai Sightseeing Ferry to Miyajima, and walk about 20 minutes from Miyajima Pier. |
| Homepage | https://daisho-in.com/about_daishoin.html |
Hachiman Shrine; for those in the know
It is no exaggeration to say that only locals visit Hachiman Shrine, an autumn leaf viewing spot in Fuchu City.
Since there are very few tourists, you can have the place all to yourself whilst taking photos.
The building is well preserved and has been registered as an important cultural property of the city.
Name

Fuchu Hachiman Shrine

Address

162 Deguchi-cho, Fuchu-shi, Hiroshima, 726-0032

Contact Number

0847-41-2304

Parking Lot

Yes・About 20 spaces

Access

Walk: 29 minutes from Bingo-Yano Station, 34 minutes from Joge Station
Bus: 10 minutes walk from Yano Onsen bus stop


Homepage

https://visithiroshima.net/
It's not all autumn leaves! 5 little-known sightseeing spots in Hiroshima that you'll want to go to in autumn
'Hiroshima Dreamination' where the whole city shines
'Hiroshima Dreamination' is an event that is popular with locals, attracting many visitors every year.
From mid-November to January, the city of Hiroshima is lit with bright lights.
You can enjoy a light show in an area that was inspired by the sky.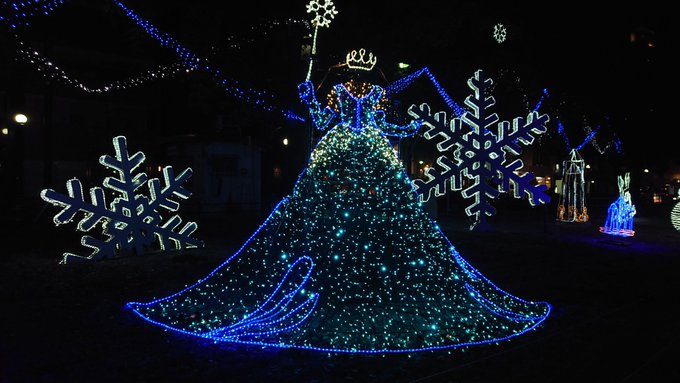 Name

Hiroshima Dreamination 2021

Venue

Around Hiroshima city center in places such as the Peace Boulevard

Address

Hiroshima Light-up Business Executive Committee Secretariat, Business Promotion Headquarters:
6th floor of Hiroshima Chamber of Commerce and Industry, 5-44 Motomachi, Naka-ku, Hiroshima, 730-0011

Contact Number

082-554-1813

Parking Lot

Yes・About 20 spaces

Period /Lighting time

From Wednesday 17th November 2021 to Monday 3rd January 2022
17:30-22:30

Homepage

https://www.translatetheweb.com/?from=ja&to=en&a=www.dreamination.com/(dreamination.com)
Kousanji which is full of great photo spots
Kosanji Temple, which is known as a tourist destination, is a spot where you can enjoy the autumn foliage and learn about history.
Items of cultural importance are exhibited at the Kosanji Museum.
The main attraction is the 'Hill of Hope', located just beyond the temple grounds.
Each of the white marble objects has its own meaning, offering visitors the sense of being abroad.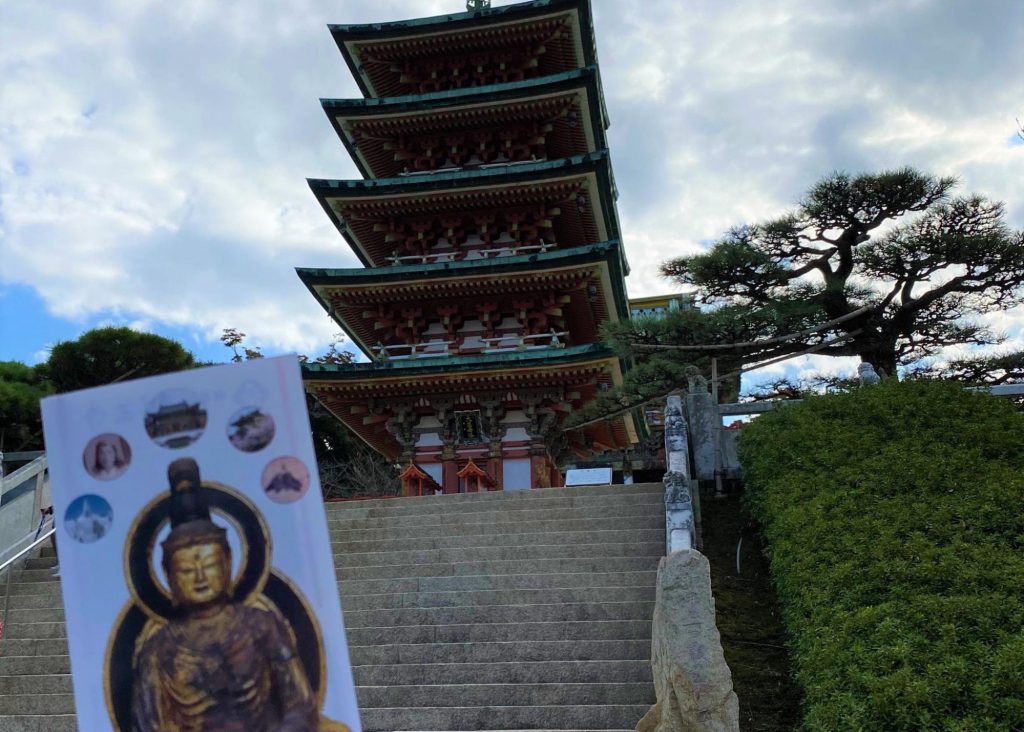 Name

Kousanji Museum, Kousanji Temple

Price

Adult: 1,400 yen
University student: 1,000 yen
High school student: 800 yen
Senior (65 and over): 1,200 yen
Middle and elementary school and under: Free
* Annual pass and group discount available

Address

553-2 Setoda, Setoda-cho, Onomichi-shi, Hiroshima, 722-2411

Contact Number

0845-27-0800

Business Hours




09:00-17:00

Parking Lot

Yes・ 64 spaces

Access

More info:http://www.kousanji.or.jp/english/

Homepage

https://www.kousanji.or.jp/english/
Serakogen Farm, where you can enjoy seasonal flowers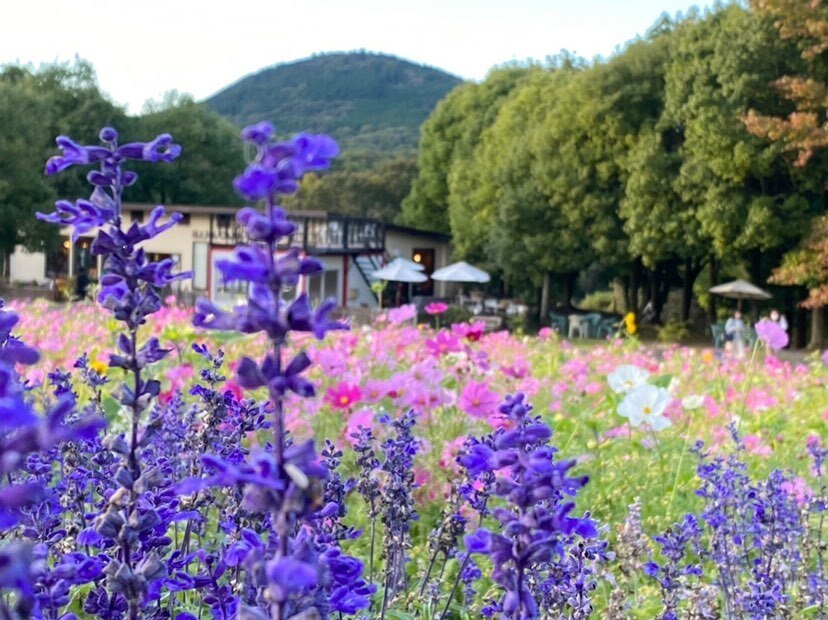 During the autumn season at Serakogen Farm, where you can see seasonal flowers all year round, you can enjoy dahlias and garden mums.
On the 6th and 7th November 2021 is the Japanese Radish Festival, where you can eat Oden and try your hand at harvesting.
In late November, enjoy the warm glow of candlelight.
Adults: 1,200 yen Children: 600 yen.
Name

Serakogen Farm's 'Dahlia and Garden Mum Festival'

Price

Adults: 1,000 yen
From 4 years old to elementary school students: 500 yen
*Group discount available

Address

1124-11 Betsusako, Sera-cho, Sera-gun, Hiroshima 729-3305

Contact Number

0847-24-0014

Business Hours




09:00-18:00

Parking Lot

Yes・1000 spaces

Access

Approx. 1 hr 20 mins on the motorway from Hiroshima city
*On Saturdays, Sundays, and holidays, bus and park entrance set tickets are available

Homepage

https://sera.ne.jp/sk/dahlia/
"Yakigaki no Hayashi" where you can enjoy the taste of autumn
Why don't you enjoy the taste of autumn at Hayashi, the store where grilled oysters originated?
We carefully select and offer three-year-old oysters, and you can also eat raw oysters.
Takeaway souvenirs are also on sale, so you can enjoy the taste of Hiroshima at home.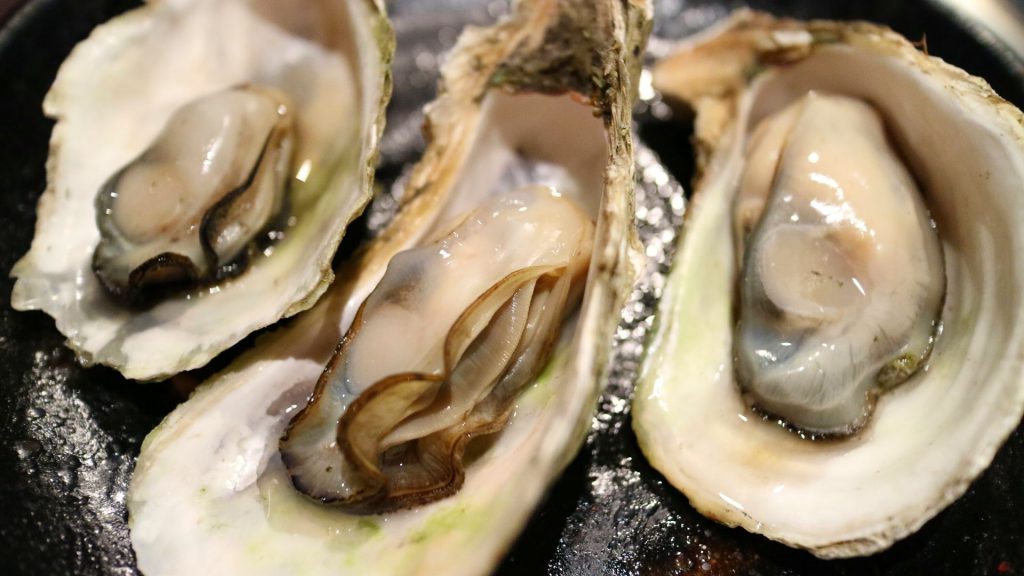 | | |
| --- | --- |
| Store Name | Grilled Hayashi |
| Regular Holiday | Wednesday |
| Address | 505-1 Miyajima-cho, Saeki-gun, Hiroshima Prefecture 739-0557 |
| Contact Number | 0829-44-0335 |
| Business Hours | 10:30~17:00(Last order 16:30) |
| Access | About 8 minutes on foot from Miyajima Port |
| Homepage | https://www.yakigaki-no-hayashi.co.jp/sp/english.html |
Enjoy the taste of delicious fruits you've harvested
During the autumn season, you can pick apples, Japanese persimmon and chestnuts at Fruitland Funo.
There is no limit to the number of varieties you can try.
Why not eat your fill of delicious fruits this autumn!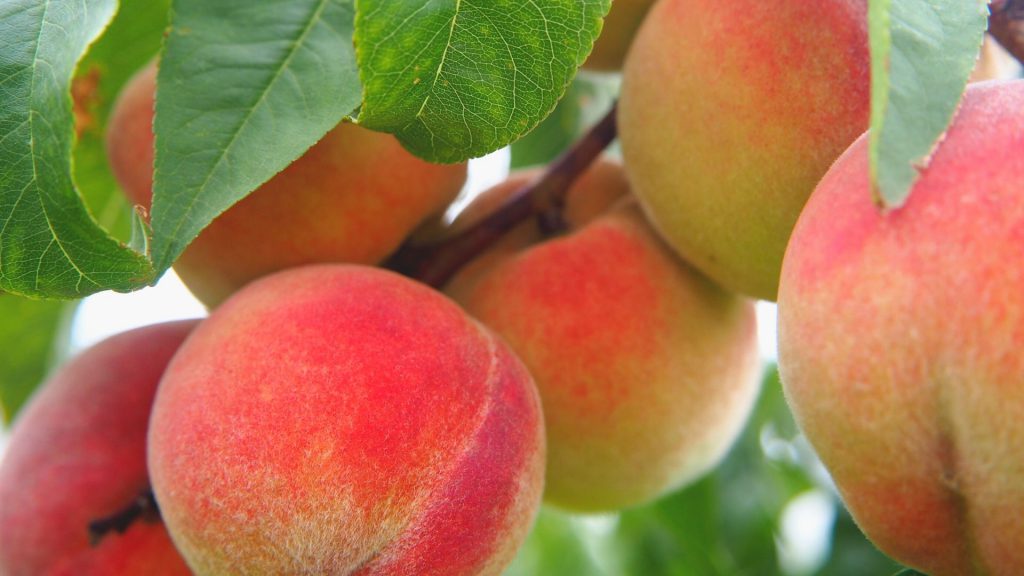 Name

Sightseeing Farm Fruitland Funo

Price

Adults: 660 yen
Children: 440 yen
(If taking away fruit: 1kg, 540 yen)

Address

1148 Kamifuno, Funo-cho, Miyoshi-shi, Hiroshima 728-0201

Contact Number

0824-54-2878

Parking Lot

Yes・50 spaces

Access

Bus: Get off at Kamifuno bus stop/ Niidono bus stop
Car: 16km from Miyoshi Interchange

Homepage

http://fruitsland.web.fc2.com/index.html
Why not go autumn leaf viewing! There are so many hidden sightseeing spots in Hiroshima
We have introduced some of the best places to visit in Hiroshima in autumn, from the best places to see autumn foliage to sightseeing spots.
There were probably some spots you hadn't heard of!
We hope you'll try taking a trip to Hiroshima by bus this autumn!