【Kanagawa Trip】From Hakone to Yokohama; Sightseeing Plan Introduction!
You're looking forward to your trip to Hakone soon... but if you're going to Kanagawa, don't you want to visit more than just Hakone? In fact, Yokohama is just one express bus ride away! In this article, we'll show you how to get there and what to do. We hope this will be useful to those wanting to go!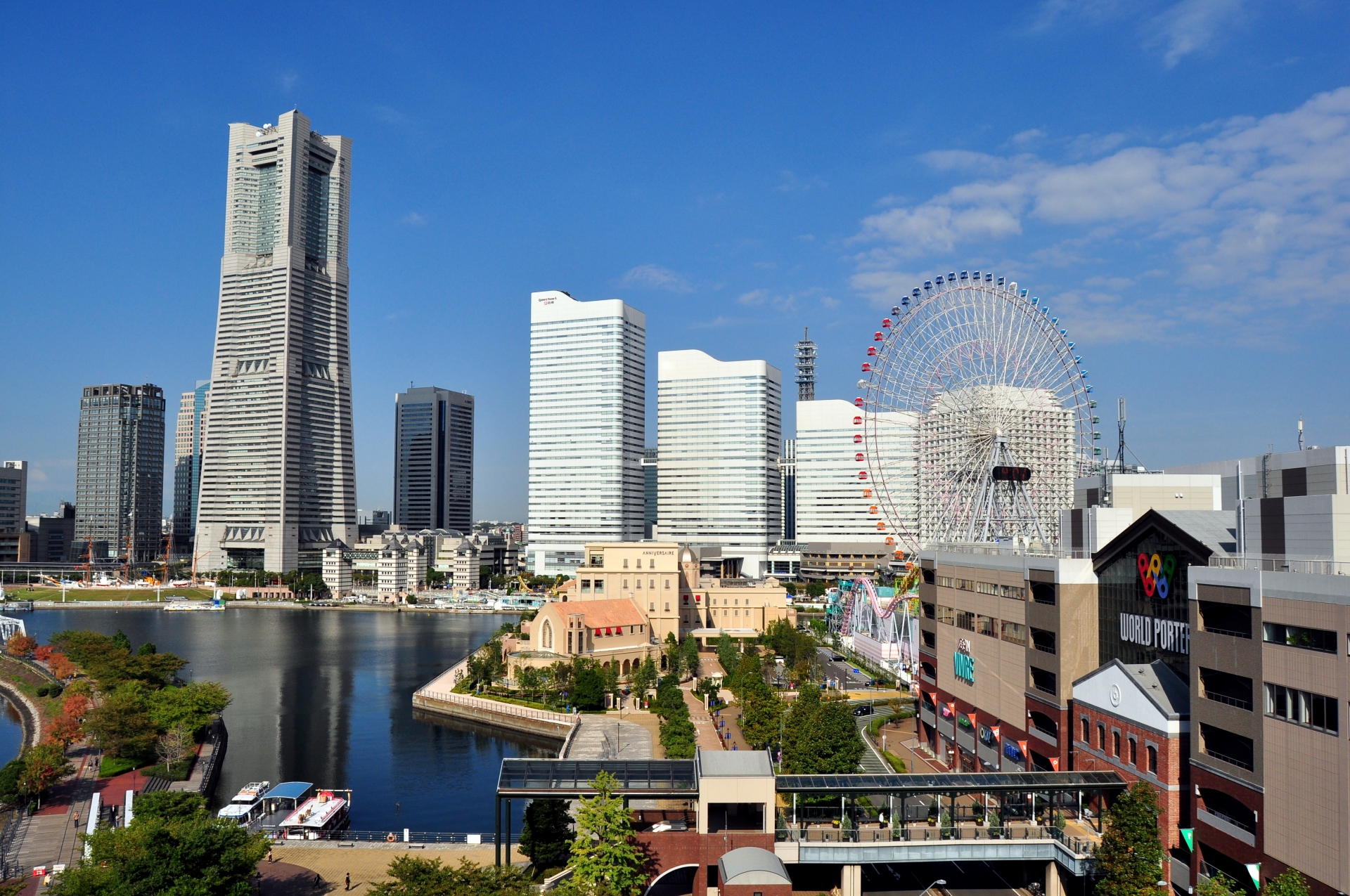 Since we're already in Hakone, why not go to Yokohama too!
This is for those who have decided to travel to Hakone, but are in the process of creating a detailed travel plan! If you're going to Kanagawa prefecture anyway, why not also go to Yokohama? Needless to say, Yokohama, as a place with a lot of history, is a great place for sightseeing. To those who say "But Hakone and Yokohama are too far apart!", we say don't worry! It's actually very easy to get to Yokohama from Hakone.
How do we get to Yokohama from Hakone?
In short, we recommend you take the express bus (airport shuttle bus)!
Let's compare different routes from Hakone to Yokohama.
| | | | | | | |
| --- | --- | --- | --- | --- | --- | --- |
| | Route | Time | Transfers | Cost | Sitting Space | Toilet |
| Train •JR | Hakone Yumoto•Odawara•Yokohama | Approx. 1.5 hrs | Yes | 1,310 yen | Not guaranteed | Not guaranteed |
| Highway Bus (for Haneda Airport) | Hakone Togendai/ Gotemba •Yokohama | Approx. 2 hrs | No | 1,990 yen | Guaranteed | Guaranteed |
The biggest advantages of using the high-speed bus are that there are (1) no transfers, (2) you can sit down, and (3) a restroom onboard. Having access to these three options will make your journey much easier.
↓ ↓ Check here for details on getting direct buses
Start your trip from Hakone to Yokohama!
After leaving Hakone no Yado, head to Hakone Togendai, where the main bus terminal is located.
Togendai Station is also the last stop on the Hakone Ropeway line, so if you have time before getting the bus, you should give it a go. Owakudani, which is about 16 minutes one-way using the ropeway, is the site of the Kamiyama crater, where you can have a feel for volcanic activity.
【Hakone Ropeway】
Hours of operation

09:00 ~ 16:15

Stops

Togendai Station-Owakudani Station, Round Trip

¥

2,250

Official website

https://www.hakoneropeway.co.jp/
On to Yokohama!
Get on the bus at the Hakone Togendai bus stop along the shore of Lake Ashi and off you go!
It takes about 2 hours to get to Yokohama. Chat with friends and family, snack on the delicious souvenirs you bought in Hakone, or take a nap. You'll arrive in no time. There are no transfers so you can just sit down and relax!
When you arrive at the Yokohama Station East Exit Terminal, first leave your suitcase in a coin locker.
The coin lockers installed behind Yokohama LUMINE at the east exit are the largest in the station and are close to the ticket gate, so you can rest assured.
Not to be missed! Eat out in Yokohama's Chinatown
Walking around will definitely make you hungry … You've got no luggage and you're traveling light; perfect for eating out in Chinatown for a late lunch or a snack! Take the JR Keihin Tohoku Negishi Line for 6 minutes to Ishikawacho Station. From there you can walk to Chinatown in 5 minutes.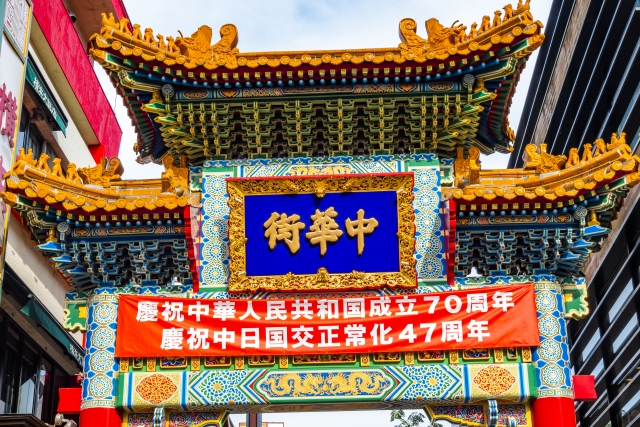 There are over 150 Chinese restaurants in the area, and there is plenty of food you can eat while walking! We recommend trying the meat-filled buns, Xiao Long Bao, and authentic Taiwanese fried chicken (Zha Ji-Pai). The flagship store of "Edosei", a popular store specializing in pork buns, which has been on TV, is located here in Chinatown. You can split a fluffy meat bun with your partner, or buy an assortment of dim sum sipping the warm soup that overflows from the Xiao Long Bao. Try getting your teeth into a piece of Yokohama Zha Ji Pai's face-sized "Taiwanese Fried Chicken"! Even if the menu is the same, the atmosphere differs depending on the restaurant, so why not try comparing them to find your favorite.
【Yokohama Chinatown】
Adress

Yamashita-cho, Naka-ku, Yokohama-shi, Kanagawa

Access

Access by train
5 minutes walk from Ishikawacho Station (JR Keihin Tohoku Negishi Line)


5 minutes walk from Nihonodori Station (Minato Mirai Line)

Telephone

045-681-6022

Official website

https://www.chinatown.or.jp/
Take a leisurely walk in Yamashita Park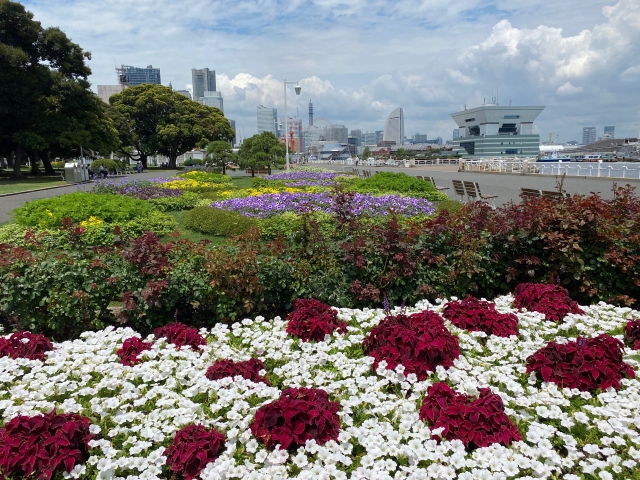 A 5-minute walk through Chinatown will bring you to Yamashita Park, Yokohama's most famous park.
The contrast between the blue of the sky and sea and the green of the trees, as well as between the nature in the park and the skyscrapers on the opposite bank is beautiful! The occasional whistle, the sound of gentle waves, and the faint scent of the tide add to the atmosphere.
Visit the Hikawa Maru and enjoy the history and scenery at the same time!
The Hikawa Maru, preserved in front of Yamashita Park, was built by NYK in 1930 and is a large passenger ship that once carried celebrities such as Charlie Chapman and the imperial family. It is the only surviving cargo and passenger ship built in pre-war Japan and has been designated as Cultural Property of National Importance. The admission fee is only 300 yen (single admission fee). Inside the ship, you can take a look at guest rooms, dining rooms, and social rooms among other things that have been recreated in the style of that time period, making you feel like a first-class passenger! This vintage and high-class setting will be sure to look great in photos. It may even be a hidden instagram-worthy photo spot.
If you go out onto the deck, you can relax on one of the deck chairs and enjoy the view of the sea and the city of Yokohama. There are also a lot of cute seagulls.
【NYK Hikawamaru】
Address

Yamashita Park, Yamashita-cho, Naka-ku, Yokohama-shi, Kanagawa

Opening hours/holidays

Opening hours 10: 00~17: 00 *Admission is until 16:30


Closed on Mondays *Be careful of temporary closures!

Access by train

15 minute walk from Ishikawacho Station (JR Keihin Tohoku Negishi Line)


3 minute walk from Exit 4 of Motomachi-Chukagai Station on the Minatomirai Line

Telephone

045-641-4362

Official website

https://hikawamaru.nyk.com/access.html
Enjoy American food at a colorful cafe!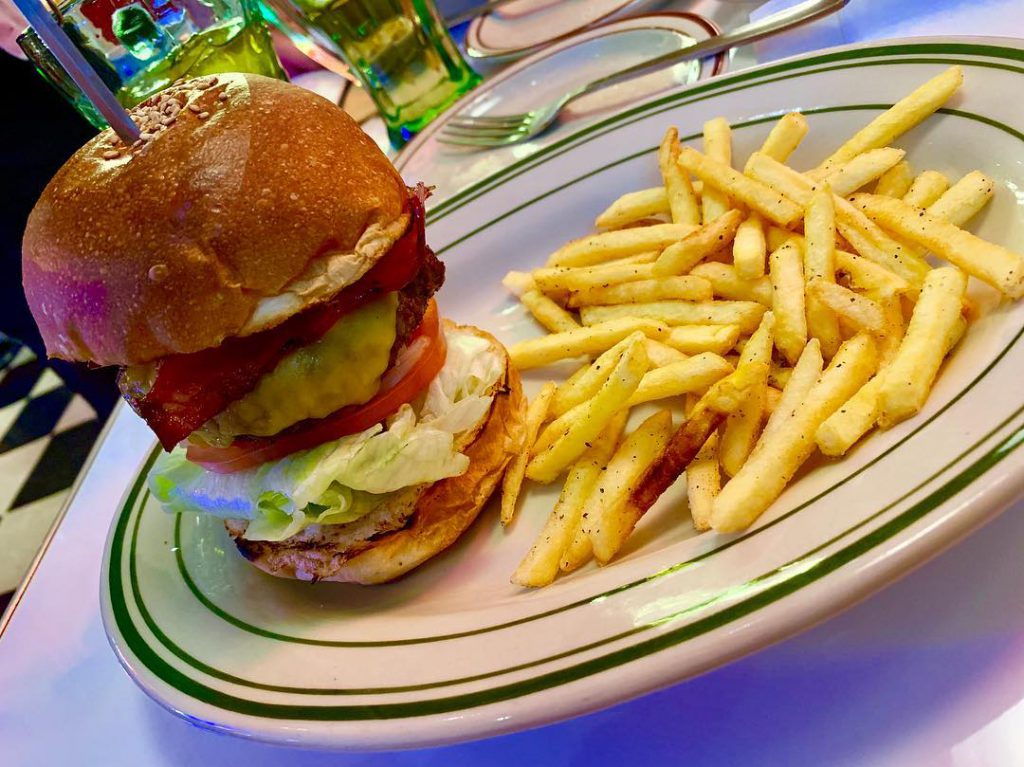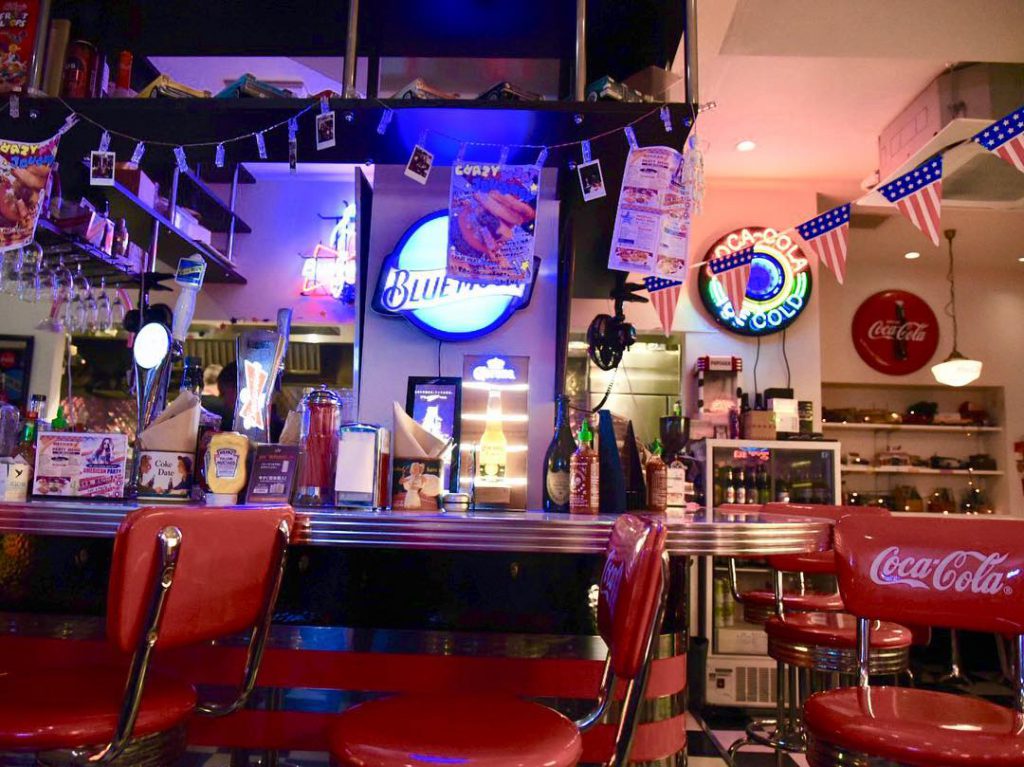 (Photo credit: https://www.instagram.com/p/B-szgJelfe-/?utm_source=ig_web_copy_link)
Nowadays, you can find delicious food and fashionable cafes on Instagram. If you search using the hashtag 'Penny's Diner', you'll come across a store with a vintage American style interior. The interior of the shop, with its red chairs, black-and-white tiled flooring, and colorful design makes it look like a diner taken straight from an American film! This spot is also just a short walk from Yamashita Park.
Their hamburgers are a great size, and taste good too! Just looking at the pictures will make you hungry. If you've already eaten in Chinatown, you can just order a cute milkshake and enjoy something sweet.
【Penny's Diner】
Address

1-1 Kaigan-dori, Yamashita-cho, Naka-ku, Yokohama Trade Association Building 1F

Business hours

Monday 11: 30-17: 00
Tue-Sat 11: 30-22: 30 (L.O. 22:00)
Sundays and public holidays 11:30-20:30 (L.O. 20:00)


No fixed holidays

Access

3 minutes walk from Nihonodori Station (Minato Mirai Line)

Official website

https://www.pennysdiner-yokohama.com/
Go shopping at the contemporary Yokohama Red Brick Warehouse
The Yokohama Red Brick Warehouse was built as a bonded warehouse in 1911 for the national government, and once it had served its purpose, it was renovated and then revived in 2002 as a cultural and commercial center. It has been declared a building of Modern and Industrial Heritage by the Ministry of Economy, Trade and Industry, and has received an award from UNESCO.
The warehouse is currently divided into two buildings: building 1 is the exhibition center, and building 2 is the commercial center. Most of the shops in building 2 are general stores! There are a variety of stores in building 2 including the European-style boutique 'Europe Passage', and the Japanese and Western-inspired 'Souvenir Gallery Yokohama', which sells original products made in Japan. There are also a number of other attractive stores such as 'Yokohama Kabuki Shabon', a cosmetics shop that is popular for its new face cleansing product, so just being there will make time fly by.
We recommend taking the 'sea bus' service that goes to the Red Brick Warehouse from right next to the Hikawa Maru. You can get there in about 10 minutes while taking in the feel of the refreshing breeze. It costs 360 yen for adults. Of course, you can also go on foot.
Take a thrilling ride on the Giant Ferris Wheel!
As you admire the view out over Yokohama, the Giant Ferris wheel "Cosmo Clock 21" may catch your eye. Why not take a ride on it? You'll be enchanted by the spectacular view. The best time to ride it is in the evening for the beautiful sunset or at night when the neon lights of the surrounding buildings are brightest.
It's about a 10-minute walk from the Red Brick Warehouse.
【​​Cosmo Clock 21】
【

Price

】

900 yen per person

Hours of operation

11:00~20:00

Access

2 minutes walk from Minatomirai Station (Minato Mirai Line)

Official website

http://cosmoworld.jp/attraction/wonder/cosmoclock21/
Return to Yokohama Station! As it's a terminal it's easy to get home!
When you take the train back to Yokohama station, your visit to Yokohama will be over. Don't forget your suitcase in the coin locker.
Conclusion
What did you think of our Yokohama sightseeing plan from Hakone? It's a jam-packed day, but if you can relax during the journey there, it will be much easier. Why not take advantage of the highway bus? Have a nice trip to Kanagawa!