An Introductory Plan to Sightseeing and Enjoying the "Beauty" Around Lake Kawaguchi
It takes two hours from Tokyo by express bus. On a sunny day, you can enjoy the spectacular view of Mt. Fuji, and even on a rainy day, you can enjoy the moist and natural air of Lake Kawaguchi, which is highly recommended for a day trip! There are many sightseeing spots around Lake Kawaguchi, but this time, I focused on places where I could feel the beauty of the lake and made a plan to visit them! The plan only includes facilities located on the shores of Lake Kawaguchi and is easy to navigate, so I hope it's helpful for you!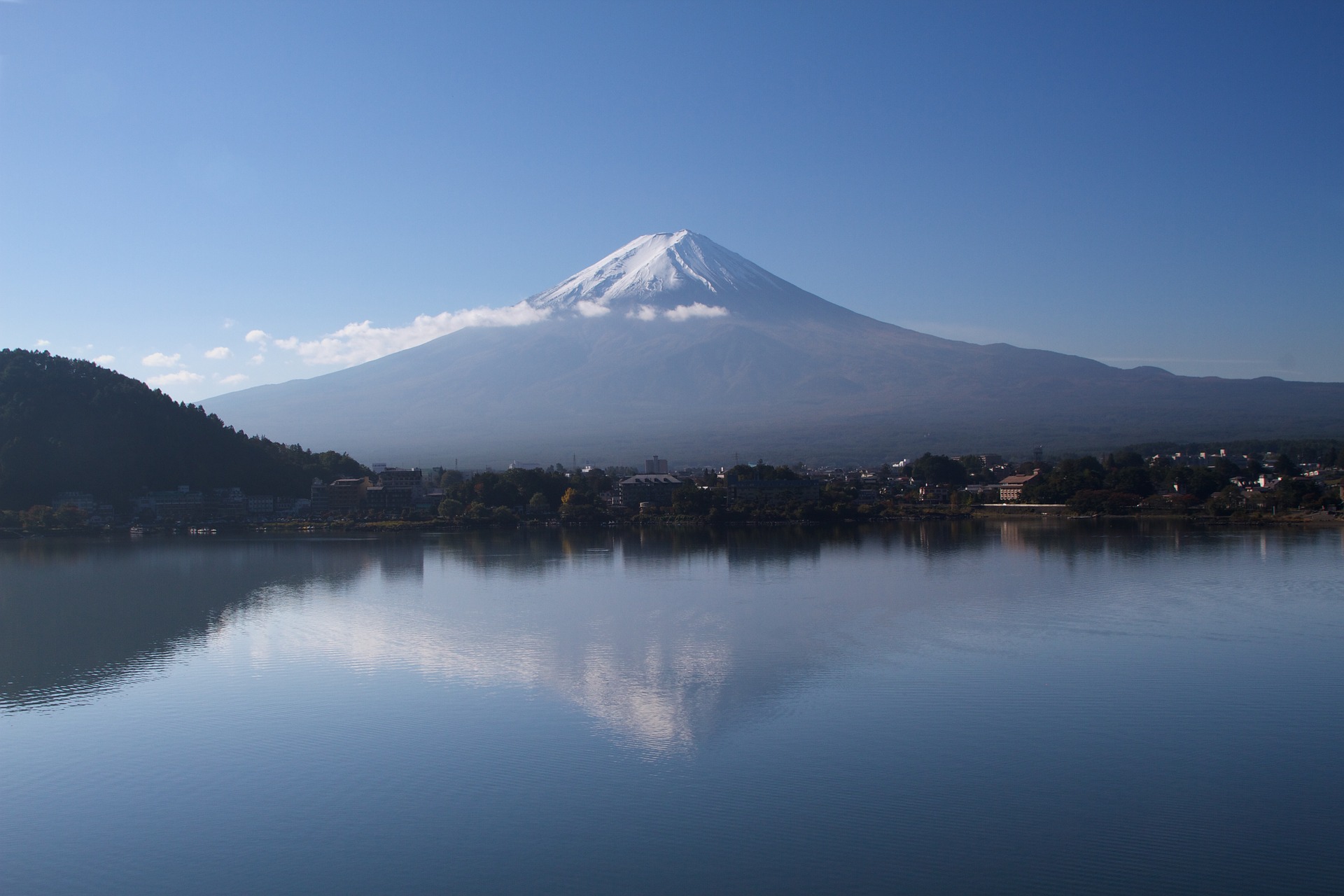 Time to go! Get on the bus and start your day trip!
This time I took the bus from the Ikebukuro Station East Exit bus stop. Go straight out of the station, cross the crosswalk, and you'll see GU.
What's it like on the bus from Ikebukuro to Lake Kawaguchi Station?
Since it was an early ride on a weekday morning, there were not many passengers, so I was able to ride in peace.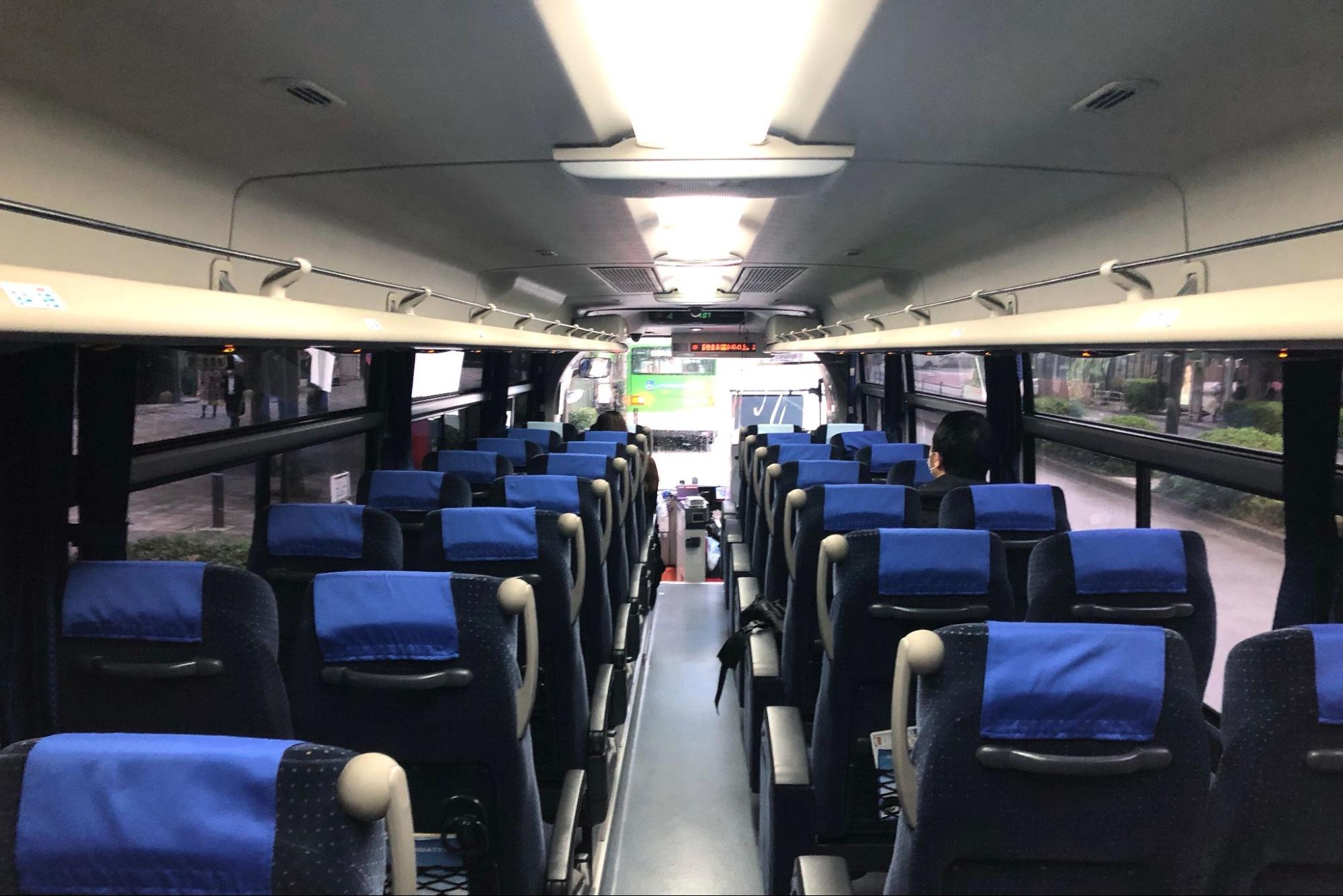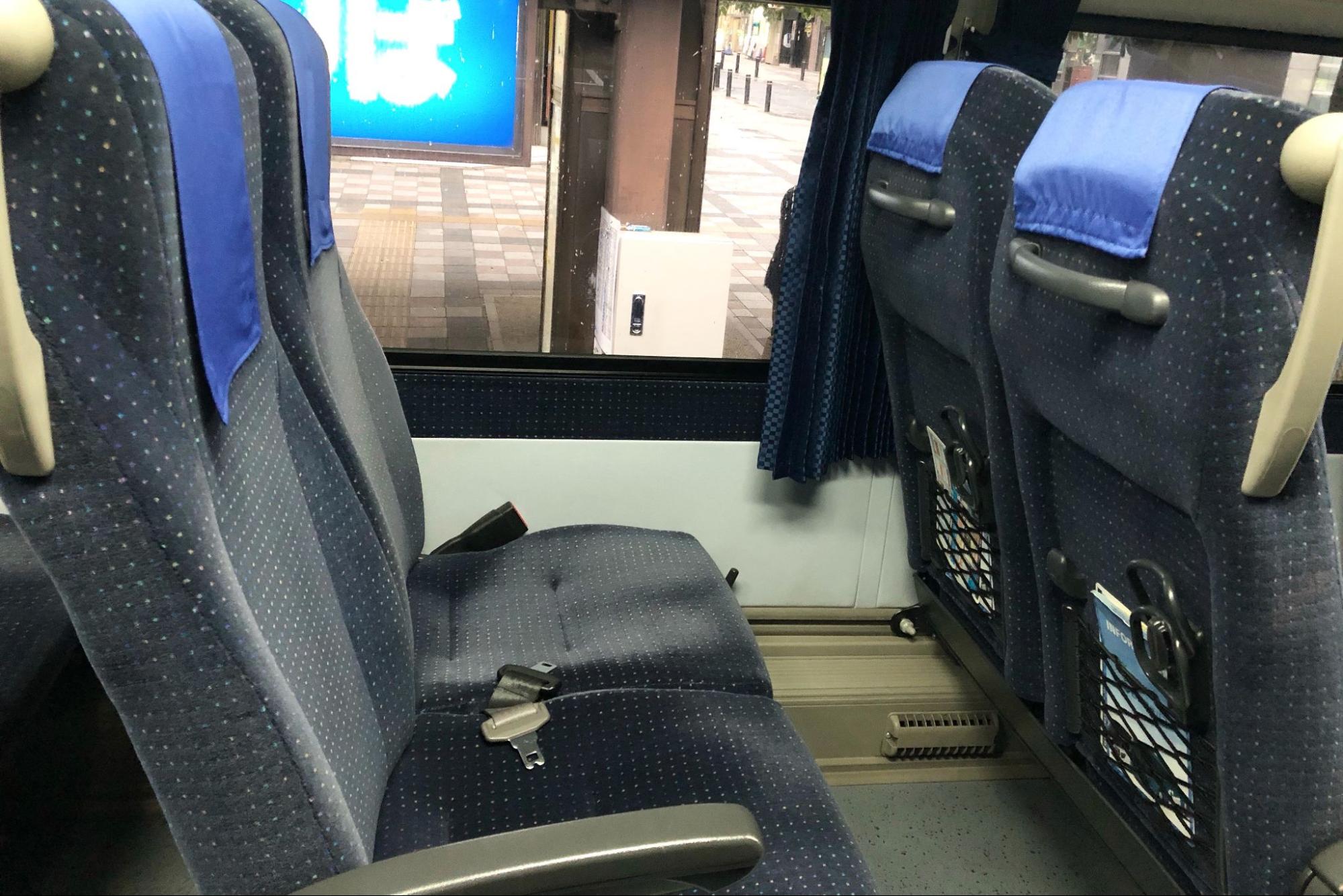 The inside of the bus looks like the image above.
The seats were rather spacious, and I could stretch out my legs comfortably. I sat for about two hours, but I didn't get tired at all, it was a comfortable ride!
All the coaches were equipped with Wi-Fi, so we could watch videos and play games without stress.
Restroom facilities are available in all vehicles, great for long journeys.◎
Arriving at Lake Kawaguchi Station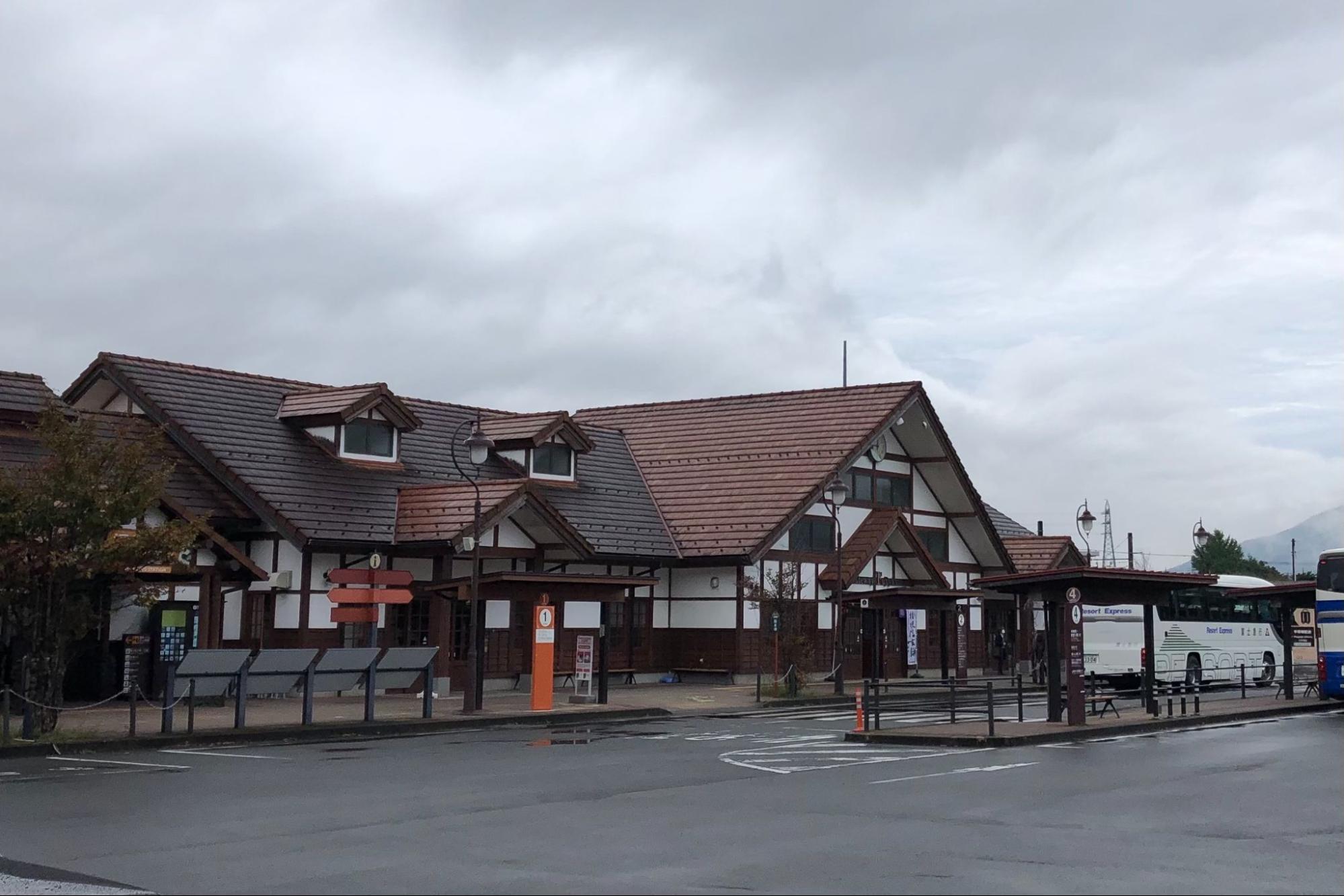 We arrived at nine in the morning. When we got off the bus, we were greeted by the clean air of nature…! It was mid-October that day, but it was still cooler than Tokyo.
By the way, the station building is quite stylish. It's a beauty.
Take a ride on the Lake Kawaguchi sightseeing boat "Appare" and enjoy the scenery!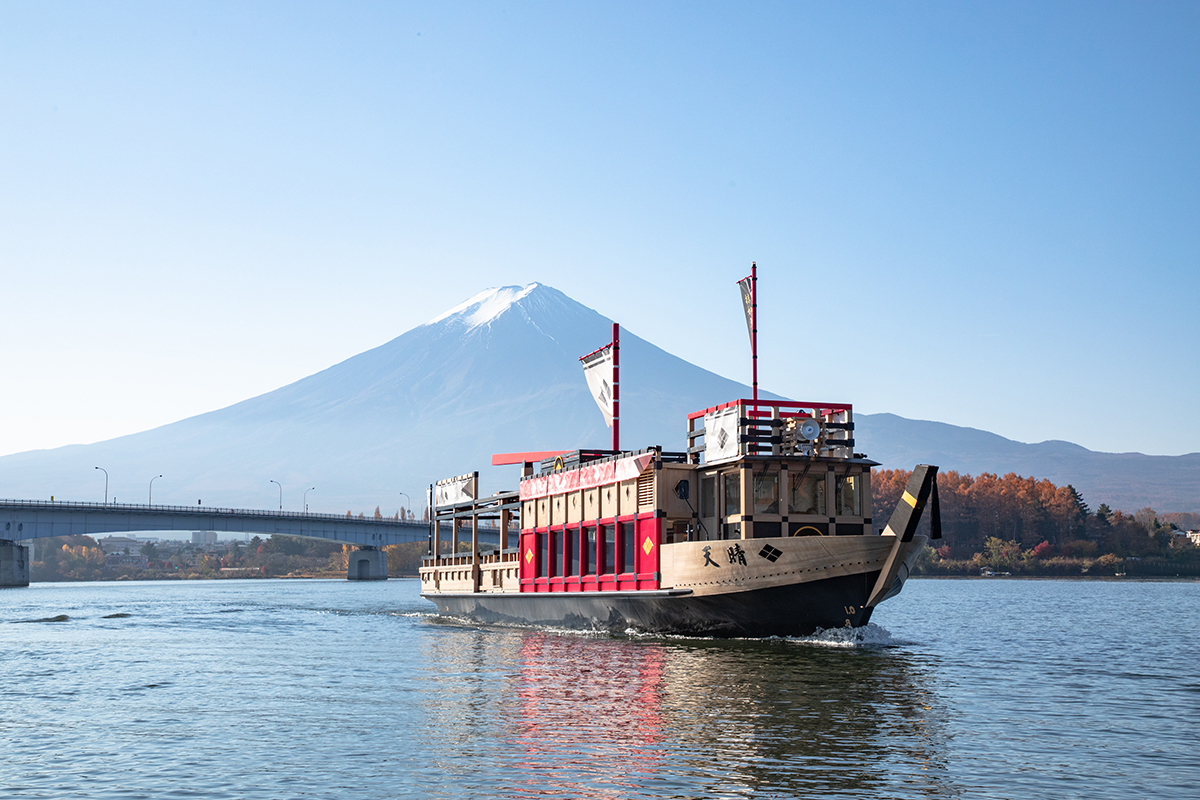 Since we've arrived at Lake Kawaguchi Station, we had to go to Lake Kawaguchi first to get started! So, we walked to Lake Kawaguchi.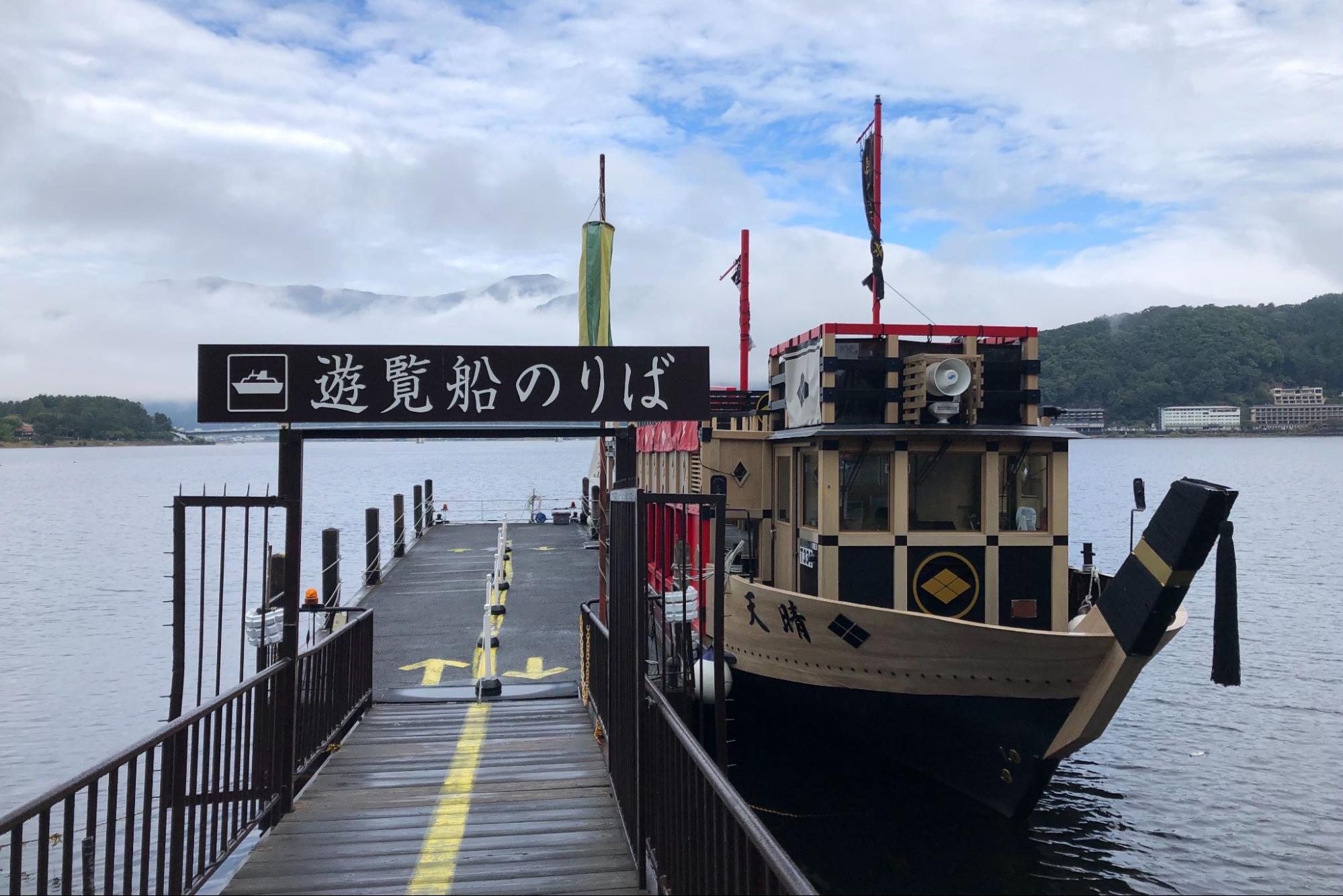 We arrived in about 10 minutes and found the sightseeing boat "Appare"!
It is decorated in a Japanese style and has a nice atmosphere. The back room was well heated.
You can also go up the stairs to the deck and enjoy the view while feeling the wind.
On a clear day the view of Mt Fuji and the lake is beautiful.
| | |
| --- | --- |
| Business Hours | 9:00~4:30pm (varies by Season) |
| Required Time | About 20 mins |
| Phone Number | 0555-72-0029 |
| Rates | Adults 1000 Yen Children 500 Yen |
Gaze at the sparkling jewels at the Yamanashi Gem Museum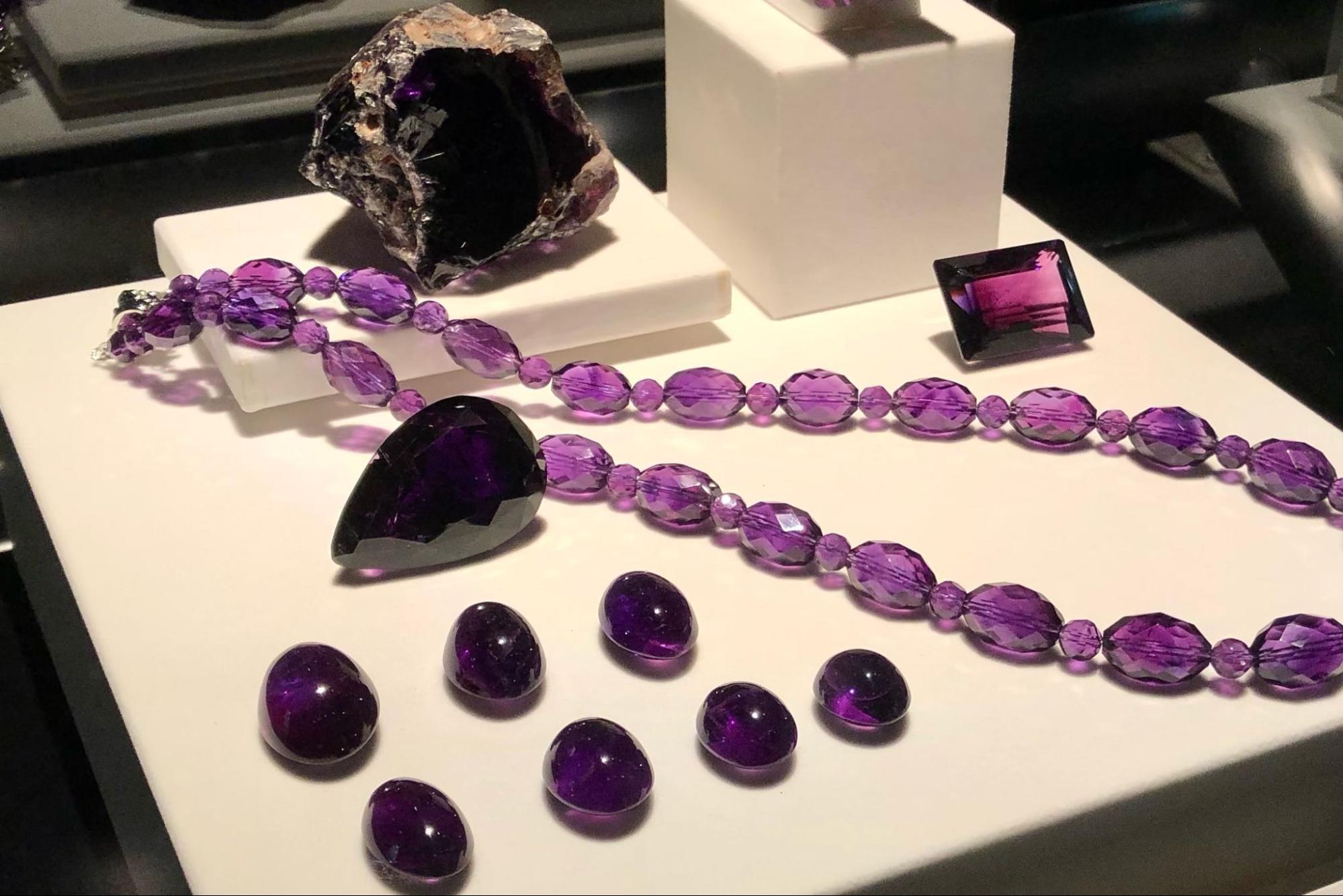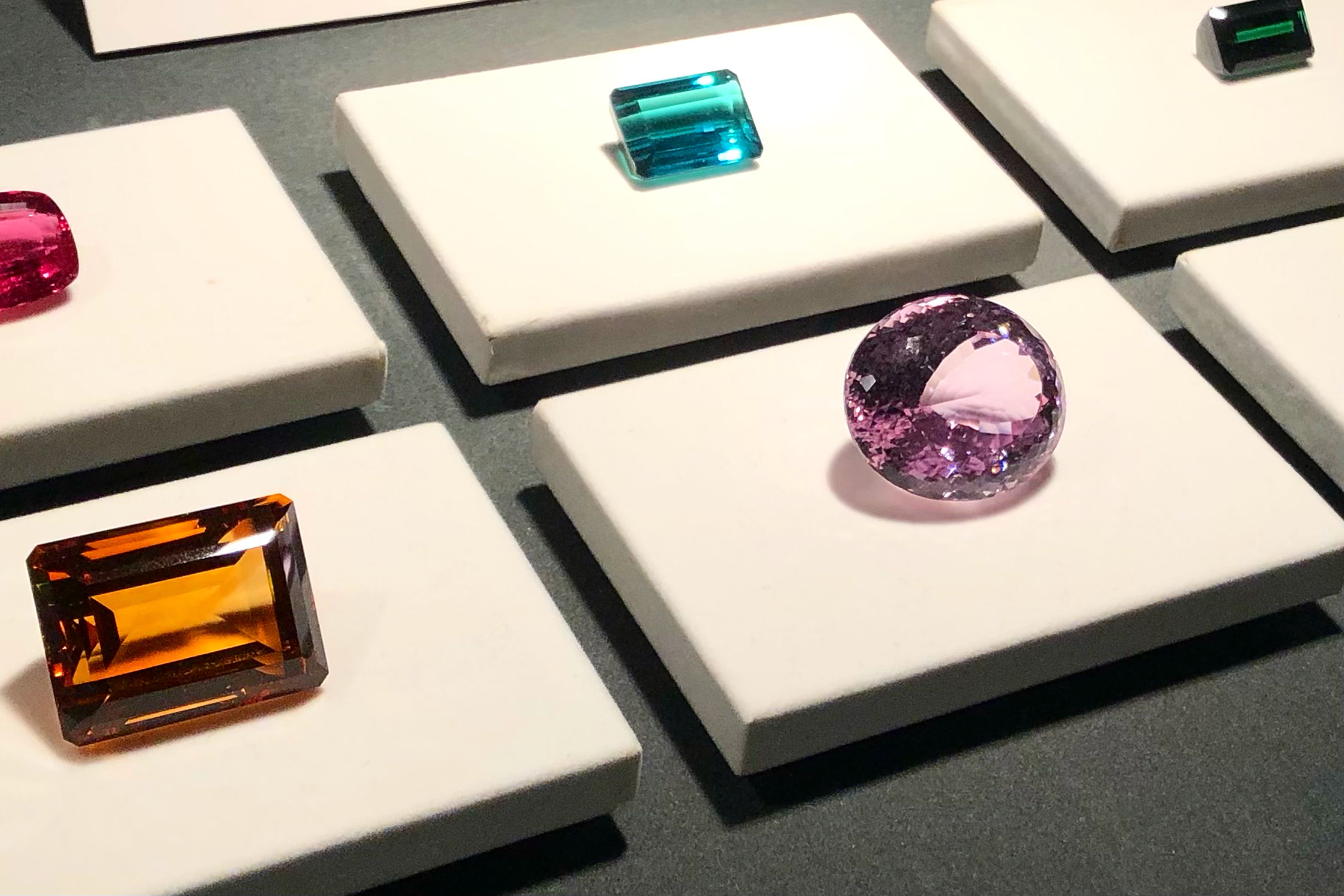 After getting off the sightseeing boat, we walked along the road along Lake Kawaguchi for about 10 minutes to get to the Yamanashi Gem Museum.
Naoko Takeuchi, the author of Sailor Moon, used to visit this place, and I highly recommend it!
When you enter the museum, you will see a large room lined with glass cases displaying jewels.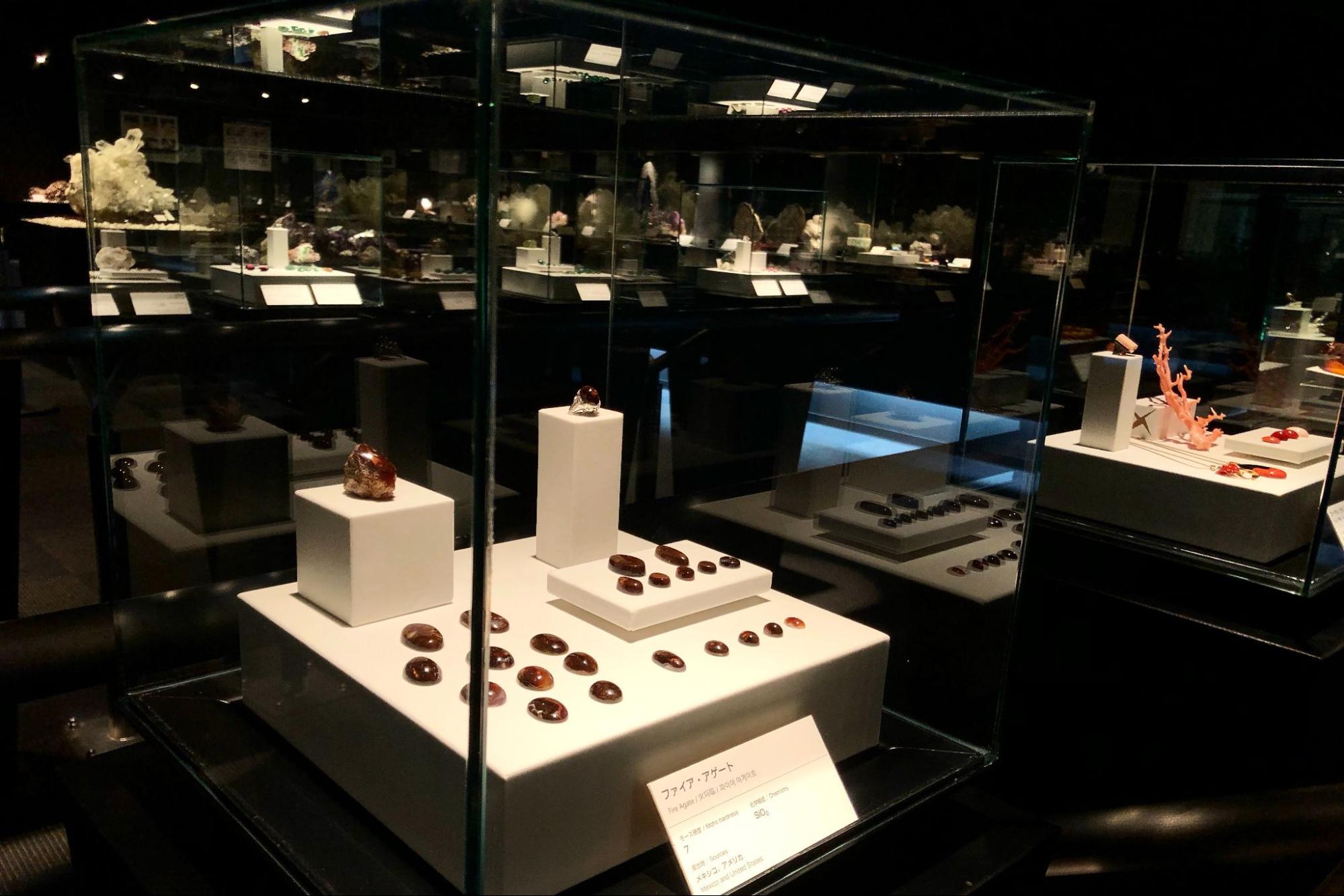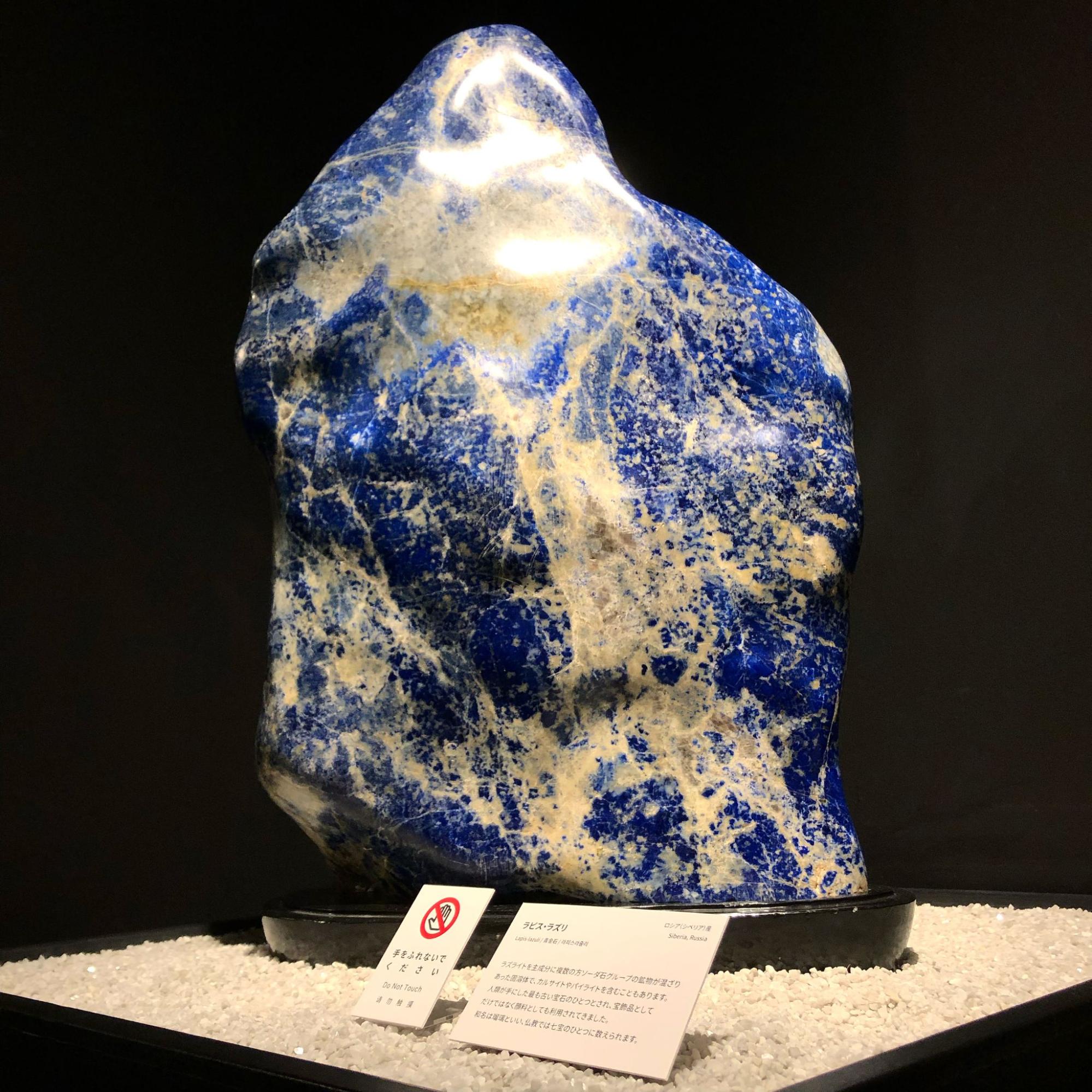 In the first glass case, there was a purple gem, an amethyst. I was instantly excited by its brilliance. There were also opals, aquamarines, and more.
In the back of the room, there were several large rough stones of amethyst, crystal and lapis lazuli. This was the first time I had ever seen them so close up.
Time flew by as I looked at the beautiful sparkling gems…
Business Hours

9:00 – 5:30pm(Last admission 30min before closing)
Winter Season(November-February)9:30-5pm

Address

6713 Funatsu, Minamitsuru District, Fujikawaguchiko, Yamanashi

Phone Number

0555-73-3246

Rates

Adults 600 Yen Elementary/Middle Schoolers 300 Yen

Website

https://www.gemmuseum.jp/
Enjoy Yamanashi's famous Houtou at the mysterious cloud-like building.
It's almost lunchtime, and I feel like eating "Houtou", a local specialty of Yamanashi.
There are many restaurants that serve Houtou, but for this trip, we decided to go to the Houtou Fudo Higashi Koiji Branch to experience the beauty of Houtou.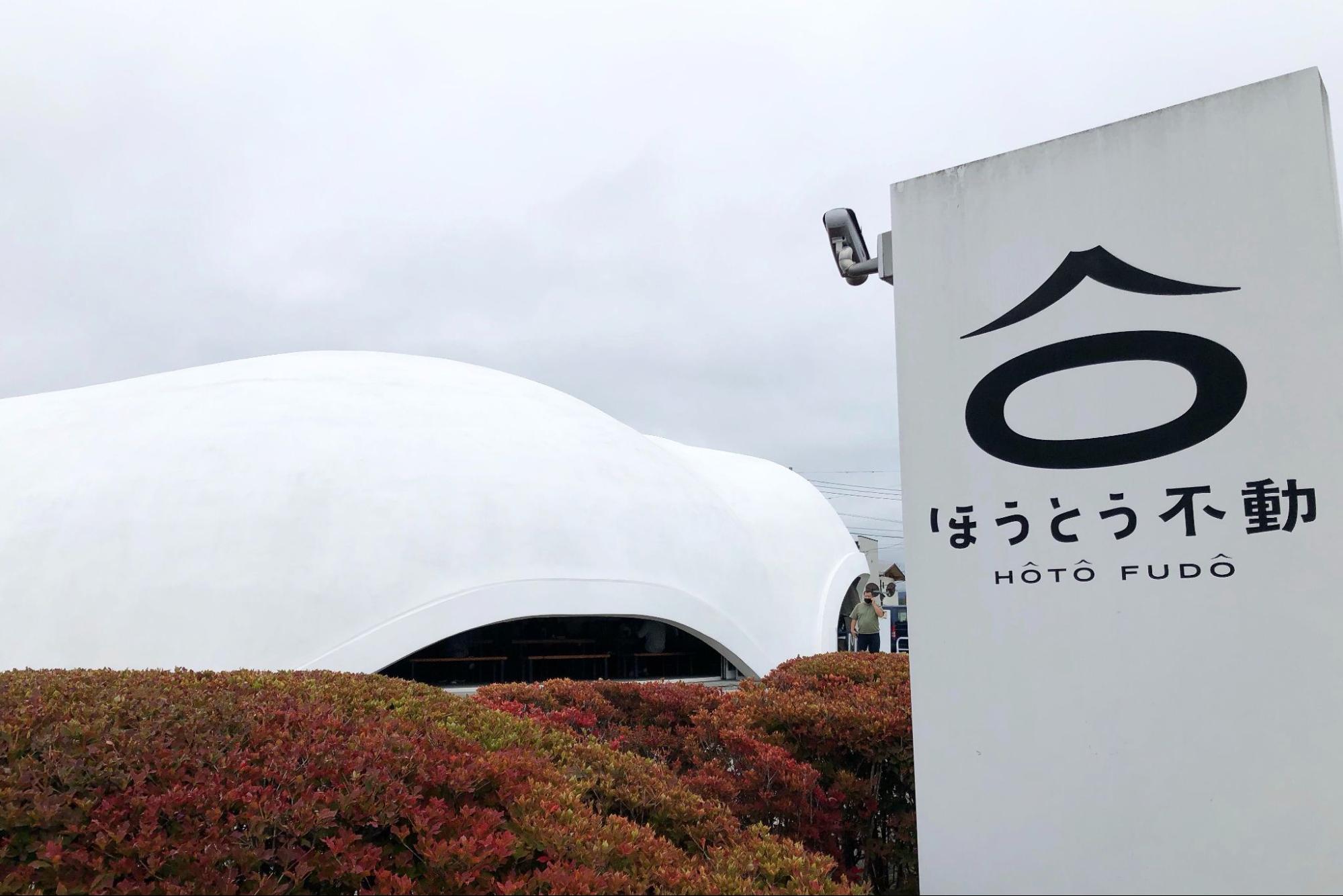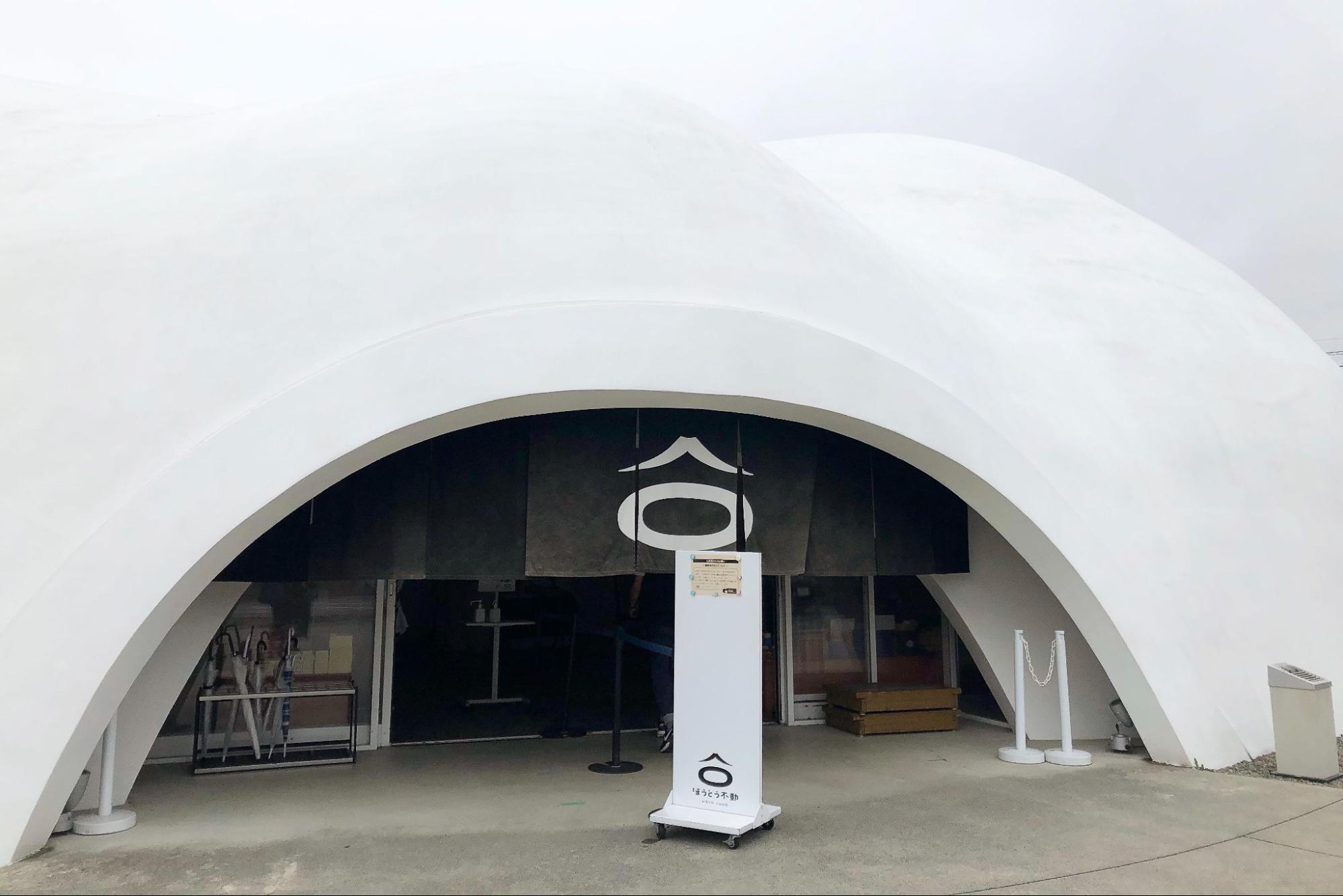 The building has a very strange shape. Cute.
On a clear day, you can see Mt. Fuji in the background, and it's beautiful in its own way, matching the cloudy white sky.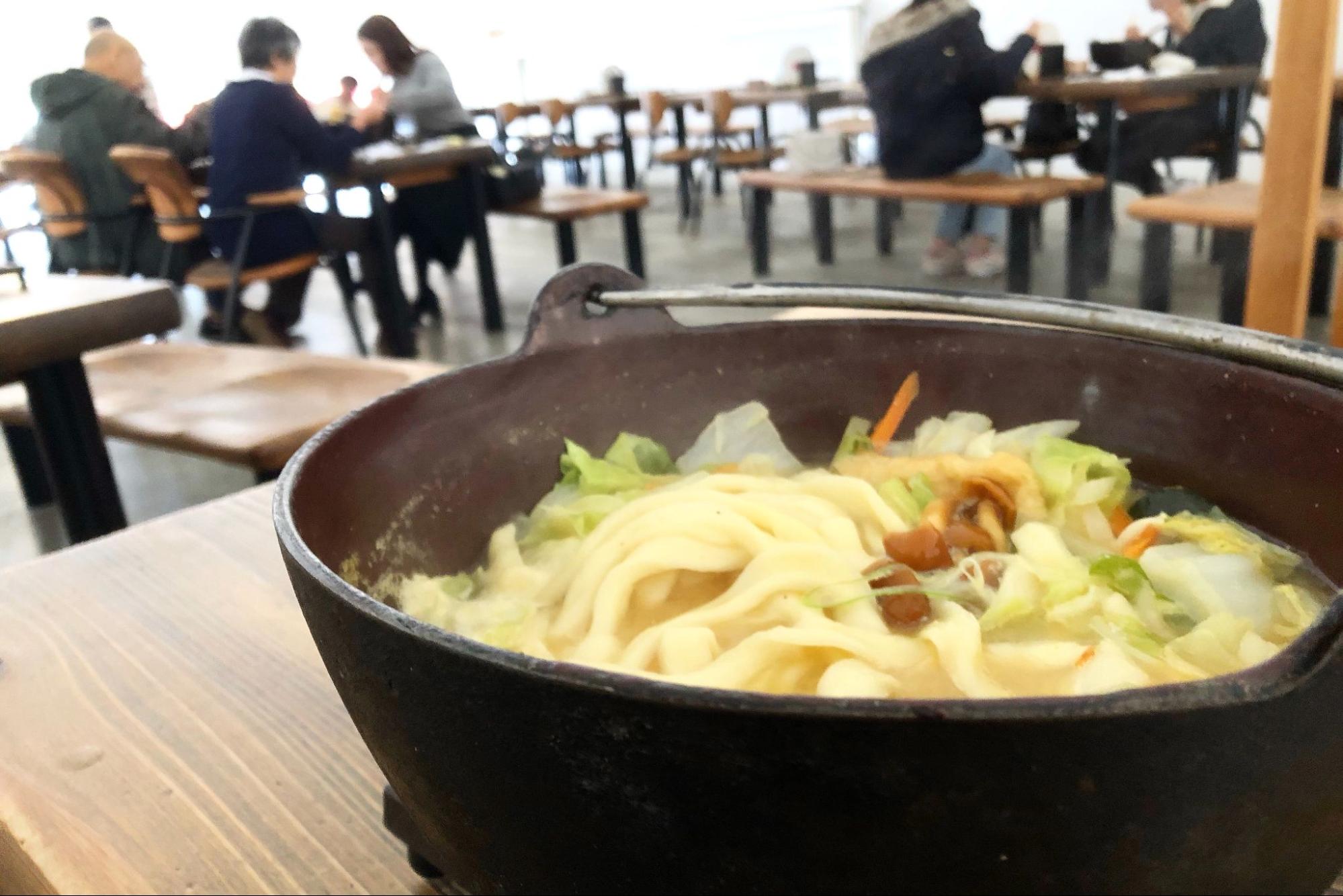 There is only one type of Houtou here. The firm homemade rice noodles are quite filling, and the bowl is voluminous with lots of vegetables. The miso-based broth warms you up and it's so good!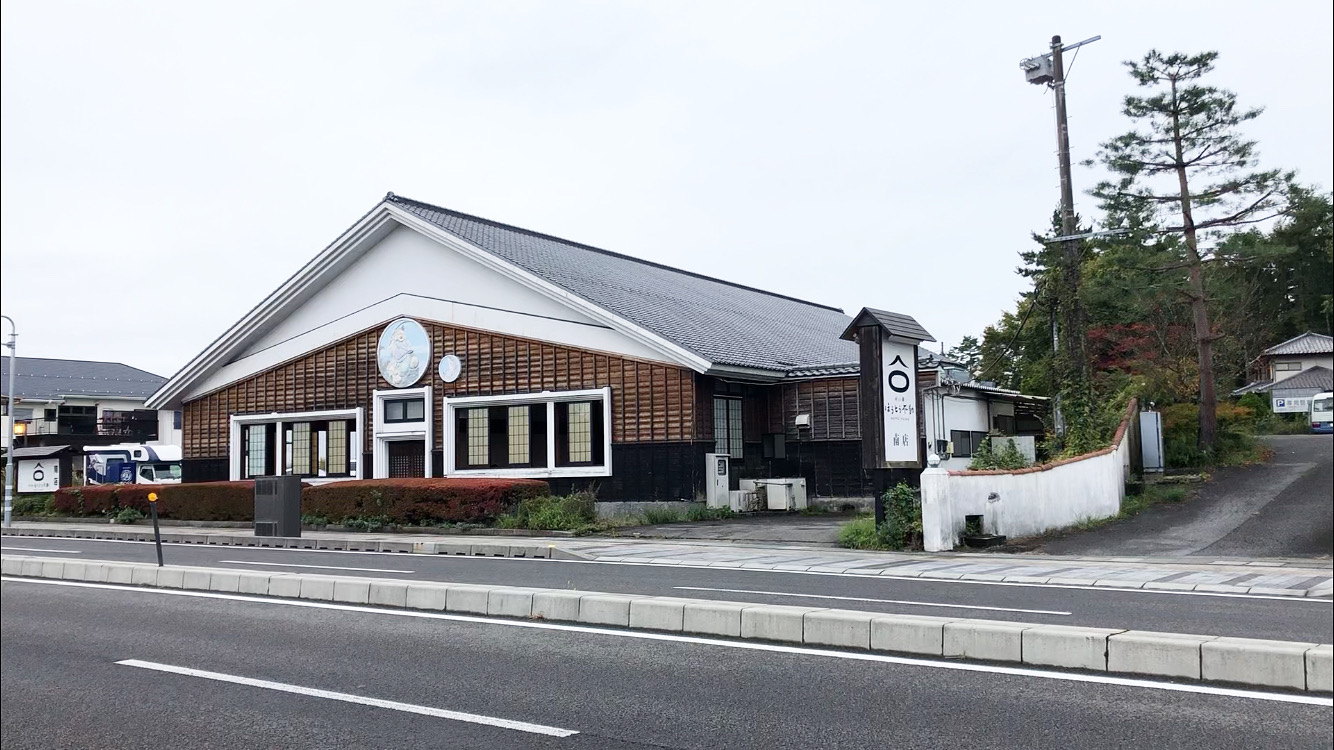 By the way, Houtou Fudo has several stores around Kawaguchiko, but we passed the Lake Kawaguchi Minami store while moving to the Higashi Koiji store. All the stores except the Higashi Koiji store are Japanese-style buildings, so if you prefer that, please check out the other stores.
| | |
| --- | --- |
| Business Hours | 11:00~20:00 |
| Address | 2458 Higashi Koiji Funatsu, Fujikawaguchiko, Minamitsuru District, Yamanashi |
| Phone Number | 0555-72-8511 |
| Website | http://houtou-fudou.jp/location.html |
Enjoy the European atmosphere at the Museum of Music and Forest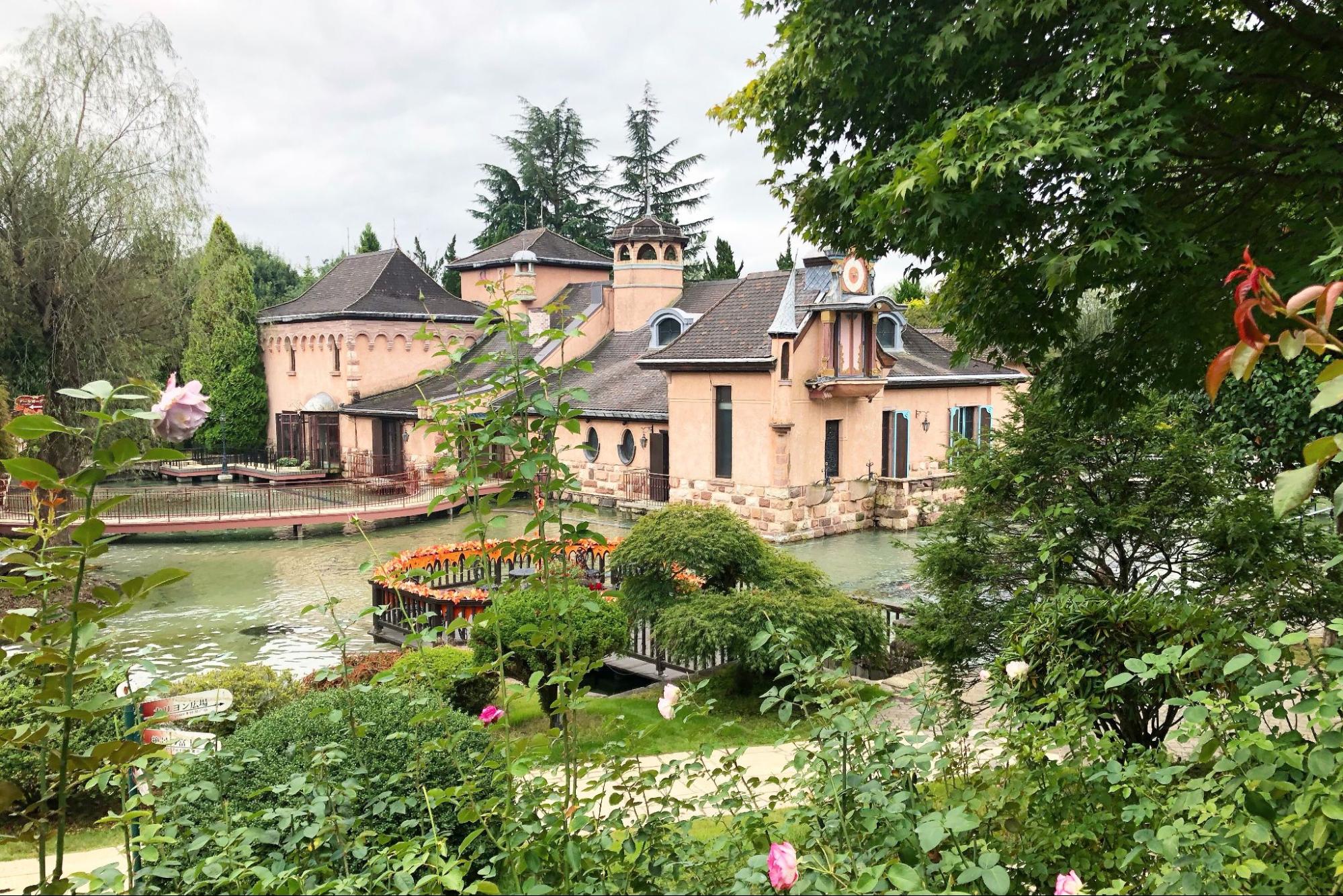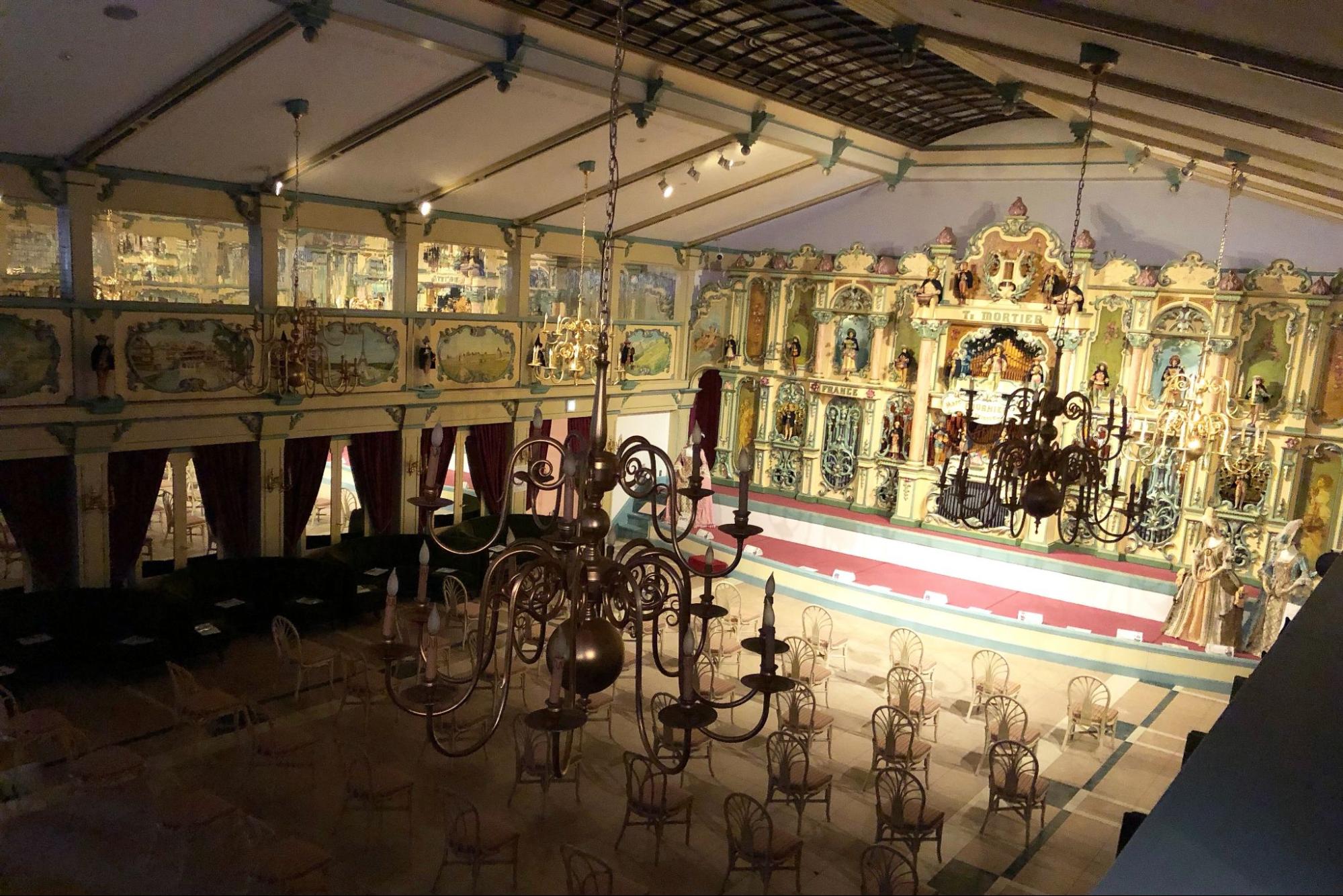 After a 20-minute ride on the Lake Kawaguchi Loop Bus we arrived at the Music and Forest Museum. This is the former Music Box Forest Museum, where music boxes and automata are displayed.
The garden and buildings are designed in the image of Europe, and the fairy tale atmosphere will tickle your fancy. If you wear cute clothes, you can take Instagram-worthy photos. By the way, there are dresses available for rent, so it would be fun to wear them with your friends.
Business Hours

10:00am~5:00pm(Last Entry at 4pm)

Address

3077-20 Kawaguchi, Fujikawaguchiko, Minamitsuru District, Yamanashi


Phone Number

0555-20-4111

Rates (Others)

Adults:1,800 Yen
High Schooler/College Students:1,300 Yen
Elementary / Middle School Student:1,000Yen
Travel to Wachifield at the Kinohana Art Museum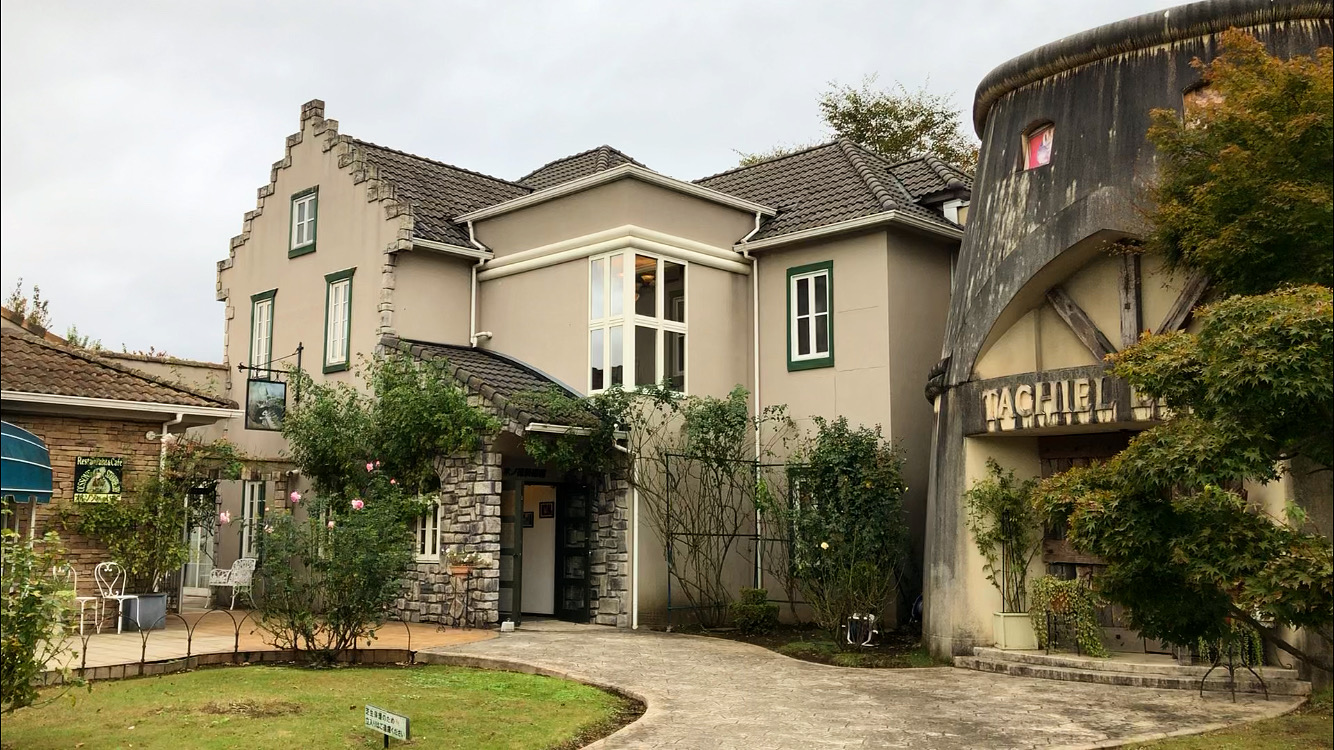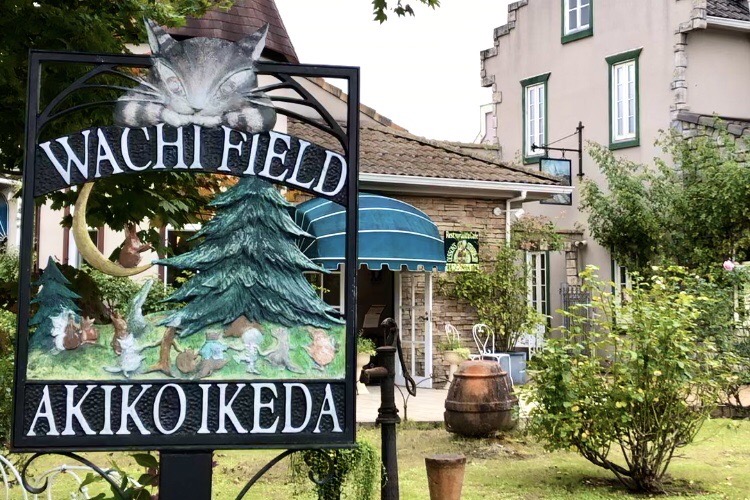 Kawaguchiko Kinohana Art Museum is a permanent museum of original drawings of the picture book "Dayan the Cat" by author Akiko Ikeda.
The museum was built in the style of the Tashire Enit Museum in Wachifield, where Dayan the Cat lives. Fans of Dayan are sure to be very excited.
In addition, the text of the picture book is displayed along with the original paintings, so even those who are new to Dayan can enjoy it.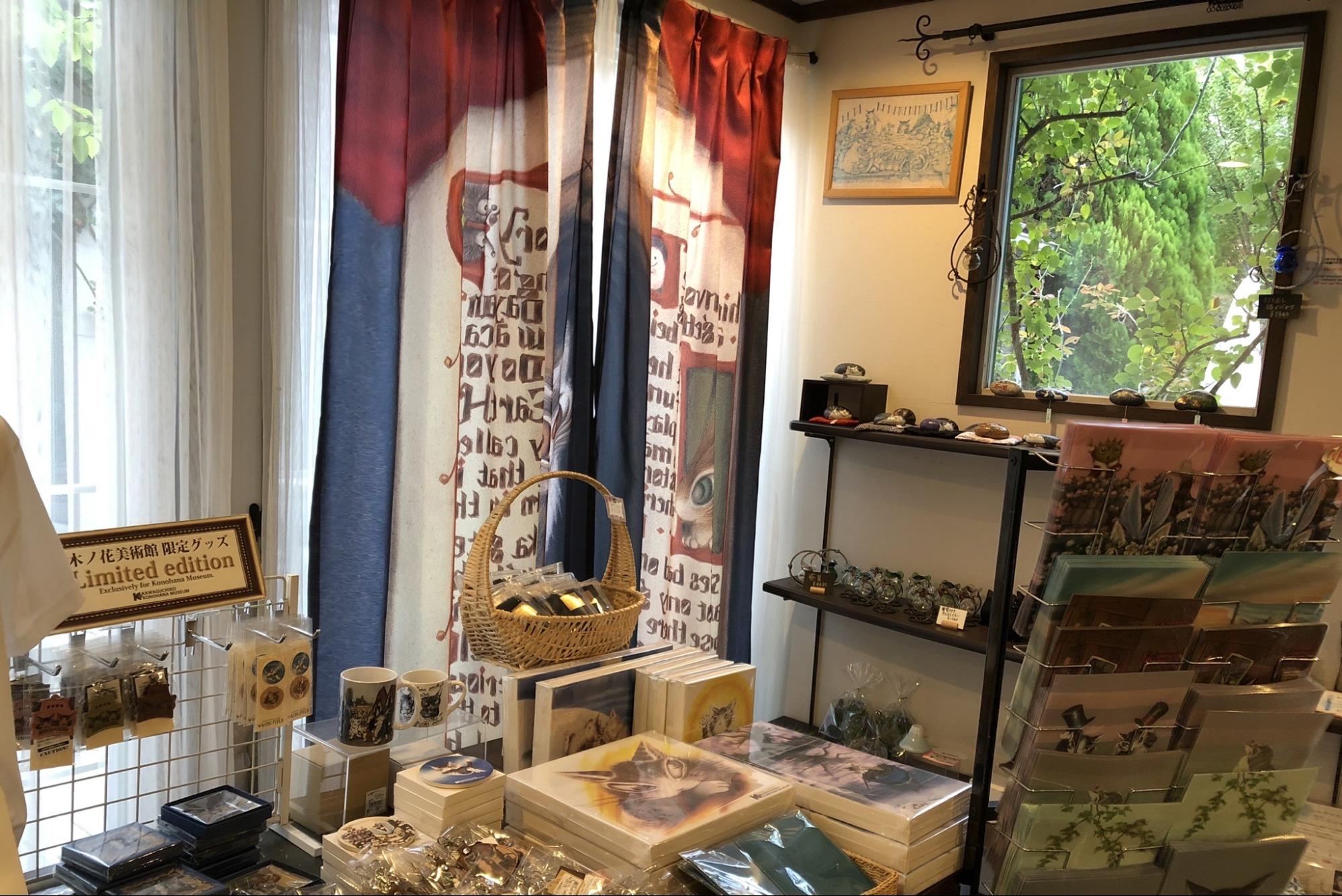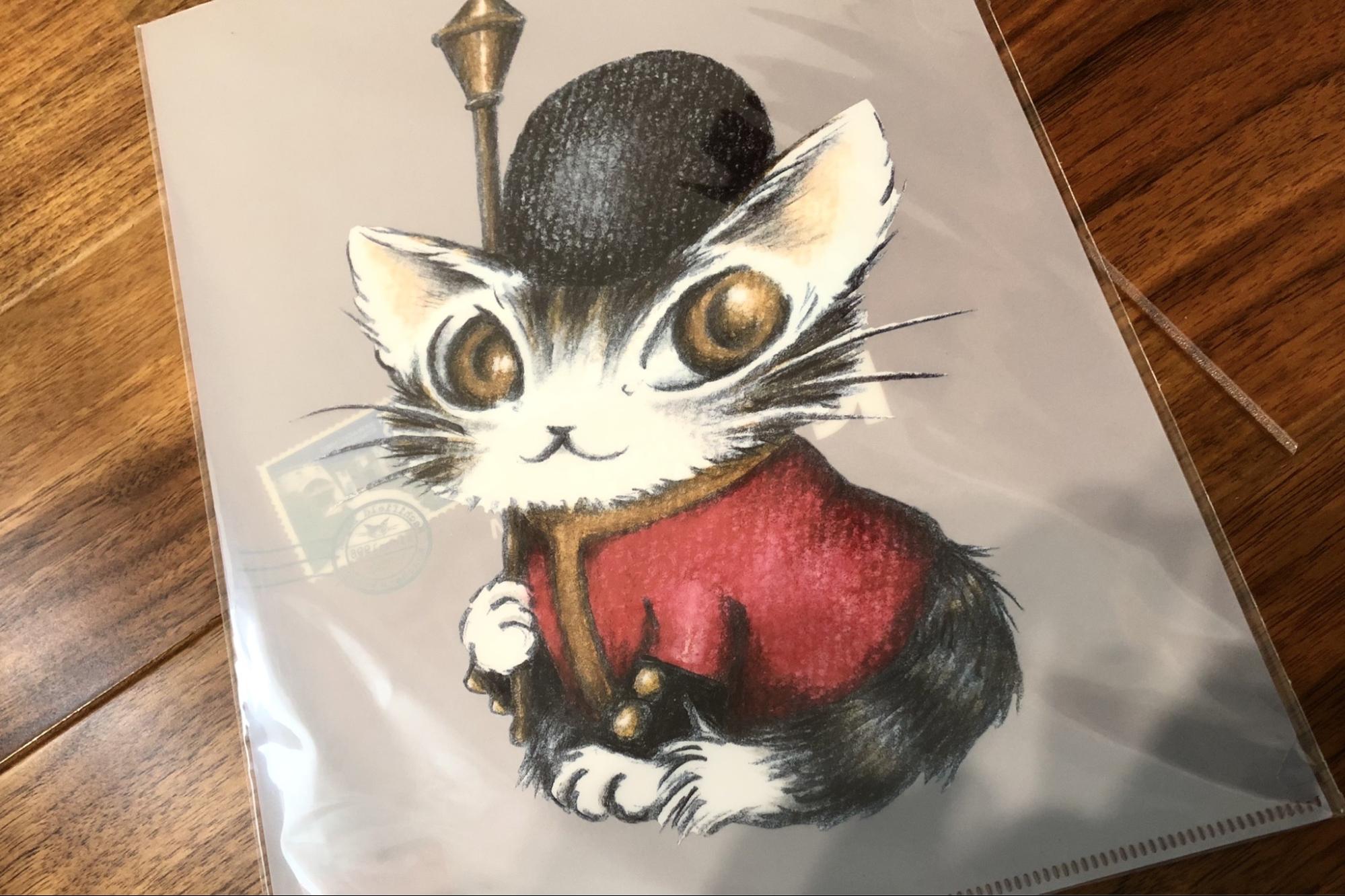 The souvenir corner was also well-stocked. The cuteness of Dayan and his friends made even a newcomer like me, buy a clear file.
Business Hours

March〜November 10:00am〜5:00pm
December〜February 10:00am〜4:00pm


Address

3026-1 Kawaguchi, Fujikawaguchiko, MInamitsuru District, Yamanashi


Phone Number

0555-76-6789

Rates (Others)

General Entry (College Student) ・・・500 Yen (450 Yen)
Middle School Student (High School Student) ・・・400 Yen (360 Yen)
Take a leisurely stroll in Oishi Park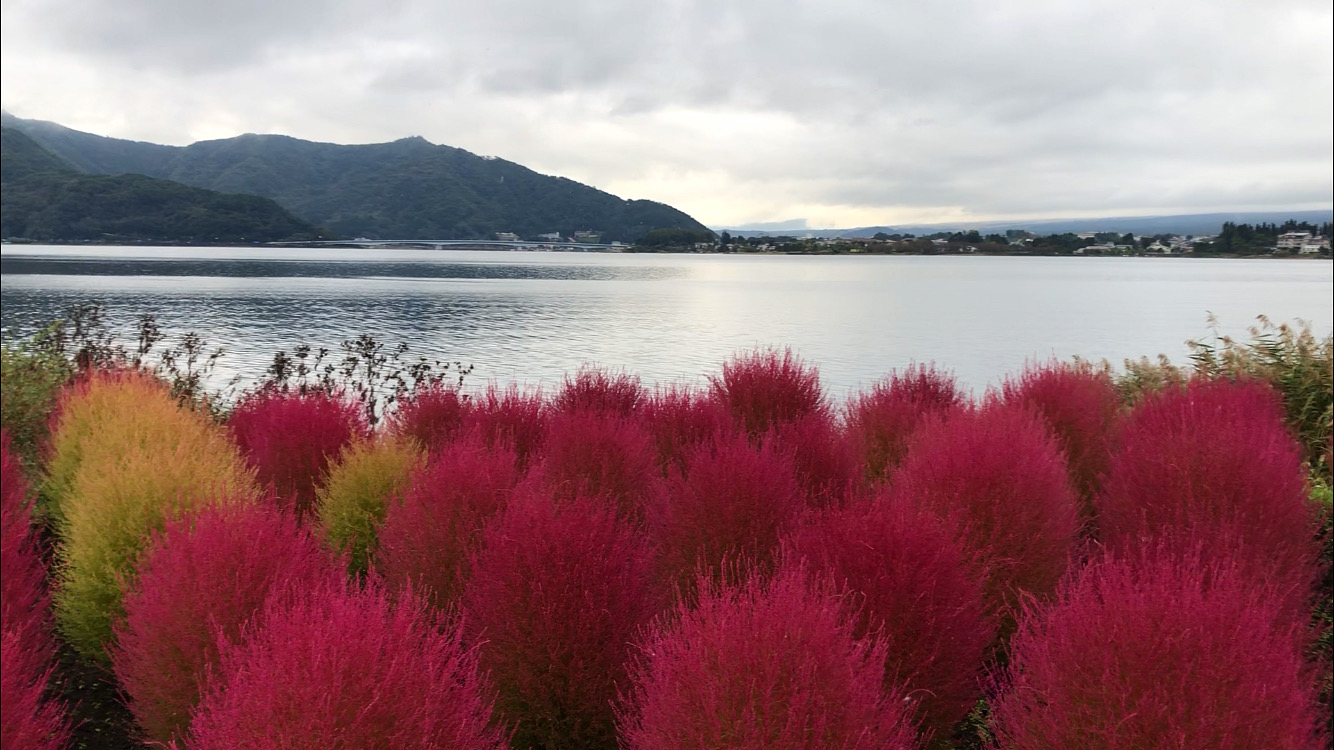 Oishi Park is a park located on the north side of Lake Kawaguchi. When I visited in mid-October, the Kochia was in full bloom. (On a clear day, you can see Mount Fuji in the background).
There is also a market on the property where you can buy fresh vegetables, fruits, and homemade jams.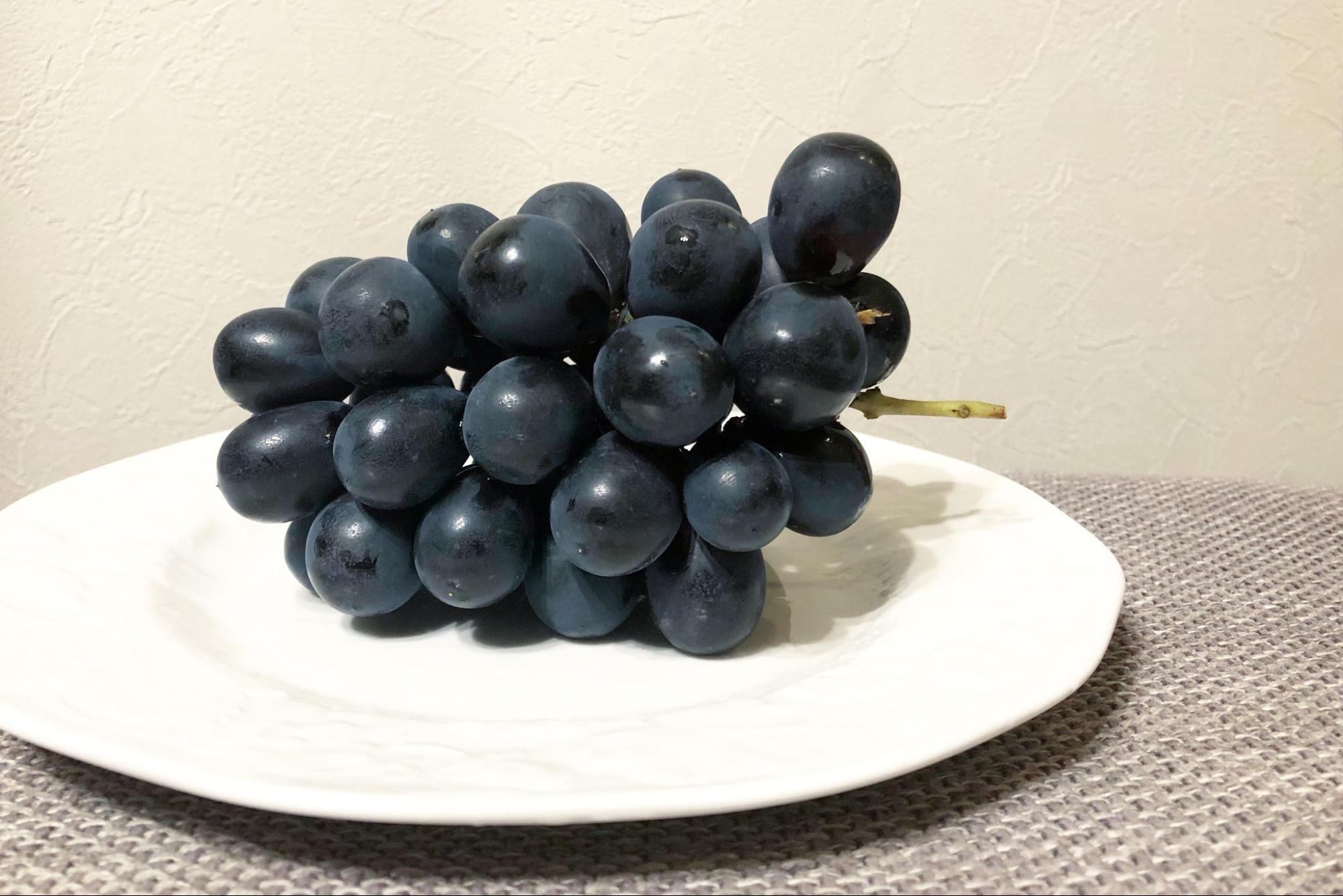 Yamanashi is famous for its fruits! When we entered the market, we found grapes. The person at the market told us that the grapes were originally intended for wine, but they were made edible by removing the seeds. It tasted like a larger version of Delaware berries, and was very sweet and delicious.
Summary 【With Expressway bus and access information】
There are many places of interest around Kawaguchiko, but we have chosen to introduce some of the most beautiful ones. What do you think? We hope it will be a useful reference for your trip.
I hope you find this useful.
Official Website:https://japanbusonline.com/en/