Enjoy a healing bath at a well-known onsen town. Arima Onsen & 7 recommended sightseeing spots nearby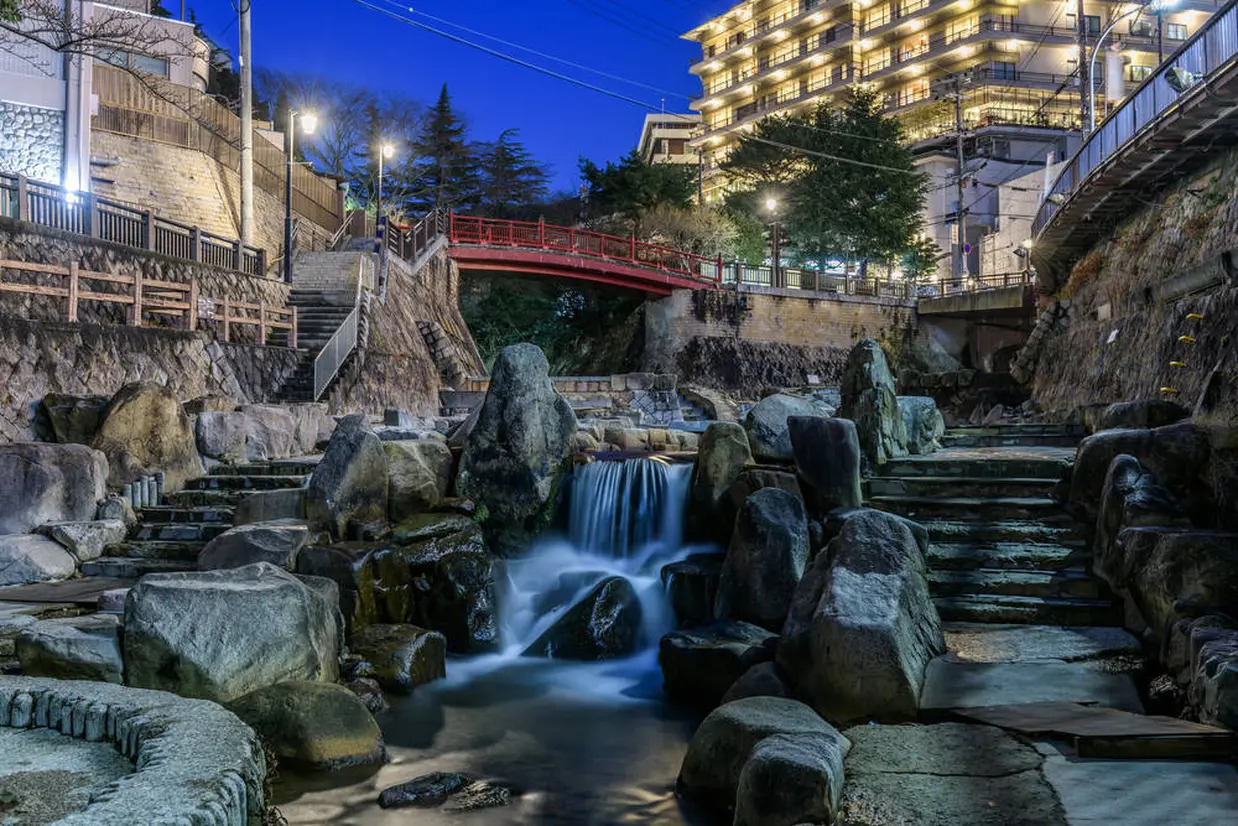 Arima Onsen is the nearest onsen resort from Osaka. As it is not far from the city, you can easily go for a weekend getaway. This time, I am going to introduce you the Arima Onsen and its nearby spots where you can go for one or two days. If you have time, take a highway bus to Arima Onsen and enjoy a leisure trip to relief yourself from everyday fatigue.
What is Arima Onsen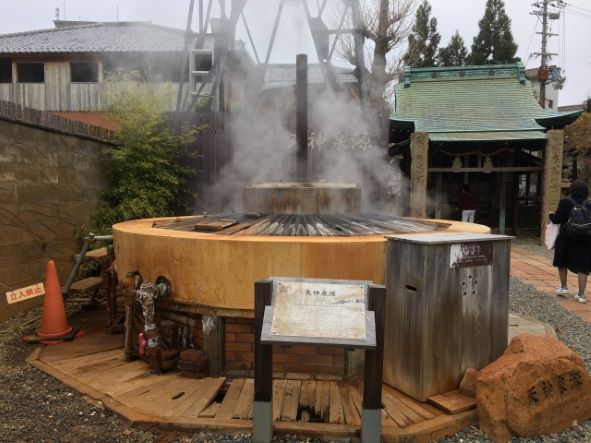 Arima Onsen is a hot spring town located in Kita-ku, Kobe of Hyogo Prefecture. Its easy access, about 1 hour from Kobe and Osaka makes it a popular spot for visitors. Together with Kusatsu Onsen in Gunma Prefecture and Gero Onsen from Gifu Prefecture, they are known as the 3 most historical onsens in Japan. The high quality of spring water at Arima Onsen is also recognized by the Ministry of Environment of Japan for its curative effects. The Kinsen (gold water) is said to be good for skin ailments and muscle pain, while the Ginsen (silver water) is good for muscle fatigue and joint pain.
Recommended spots where you can enjoy in a day trip or weekend getaway
I am going to introduce the Arima Onsen and its nearby 7 sightseeing spots in the coming paragraph.
Taiko Bridge & Nene Bridge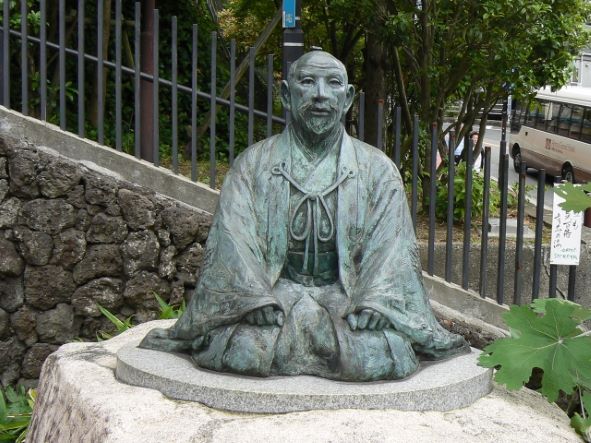 After getting off at the Arima Onsen Station, there was a bridge that caught my attention. It was the Taiko Bridge, which named after Hideyoshi Toyotomi who loved Arima Onsen and visited Arima Onsen at important life milestones. There was a statue of Hideyoshi at the foot of the bridge which marked as a symbol of the onsen town. First of all, let me take some photos here.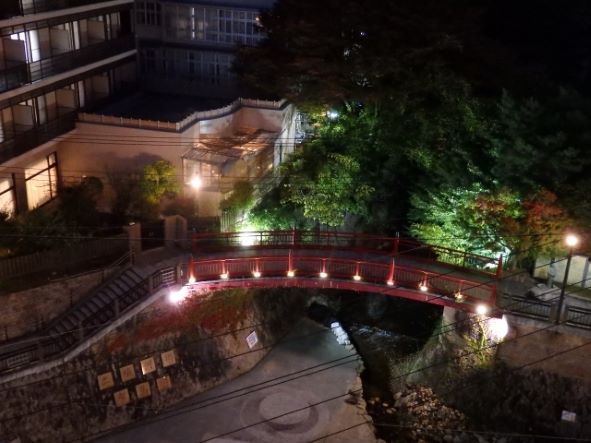 The town looked amazing at day time. At night, you can enjoy different yet fantastic atmosphere when the town was lit up against the darkness. I also recommended strolling around at night.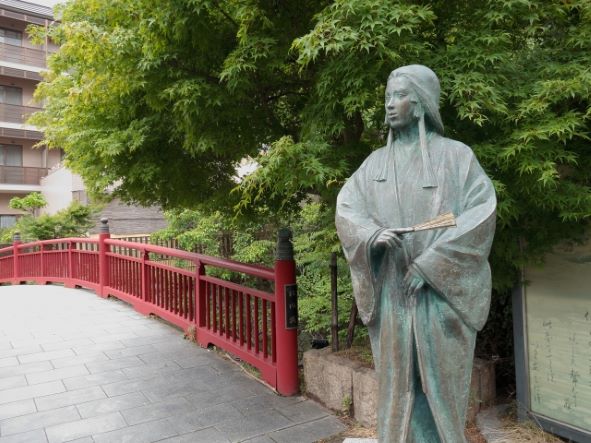 Going a little bit further from Taiko Bridge was the Nene Bridge. It was said that Arima Onsen was well-loved by Taiko Hideyoshi Toyotomi, and Nene was Hideyoshi's wife. It was wonderful that the couple got on so well together and the bridges, which named after them were remained until today.
Kin-no-yu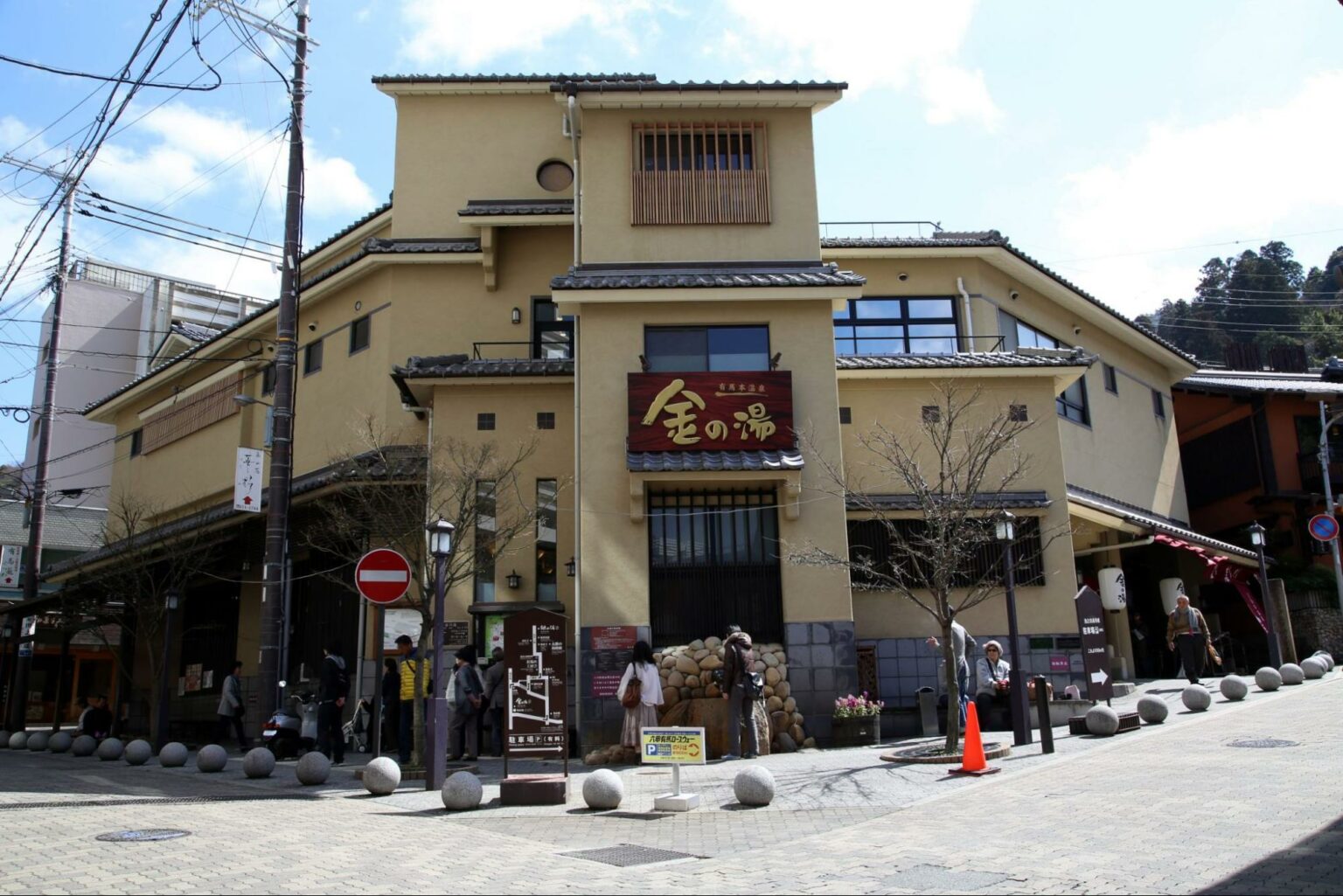 The main purpose of my trip was to get a soak at an onsen bath. First, I will be introducing you the Kin-no-yu. Kin-no-yu uses water from the Kinsen spring. Kinsen is reddish-brown water that contains a higher concentration of iron and salt contents than seawater, therefore, the pipe that supplies hot spring water from sources is normally corroded in 5 years. Taking an onsen bath helps on chronic skin diseases and metabolism, but you will get an irritated skin if you do not shower after a soak.
◎Basic information Kin-no-yu
Opening Hours
8:00~22:00(Last entry 21:30)
Closing day: Every 2nd and 4th Tuesday (open on national holidays, closed on the following
Address
833 Arima-cho, Kita-ku, Kobe
Tel
078-904-0680
Bathing fee
Adult (junior high school or above) 650yen
Child (Elementary school)340yen
Infant Free
HP

Click here for details
Gin-no-yu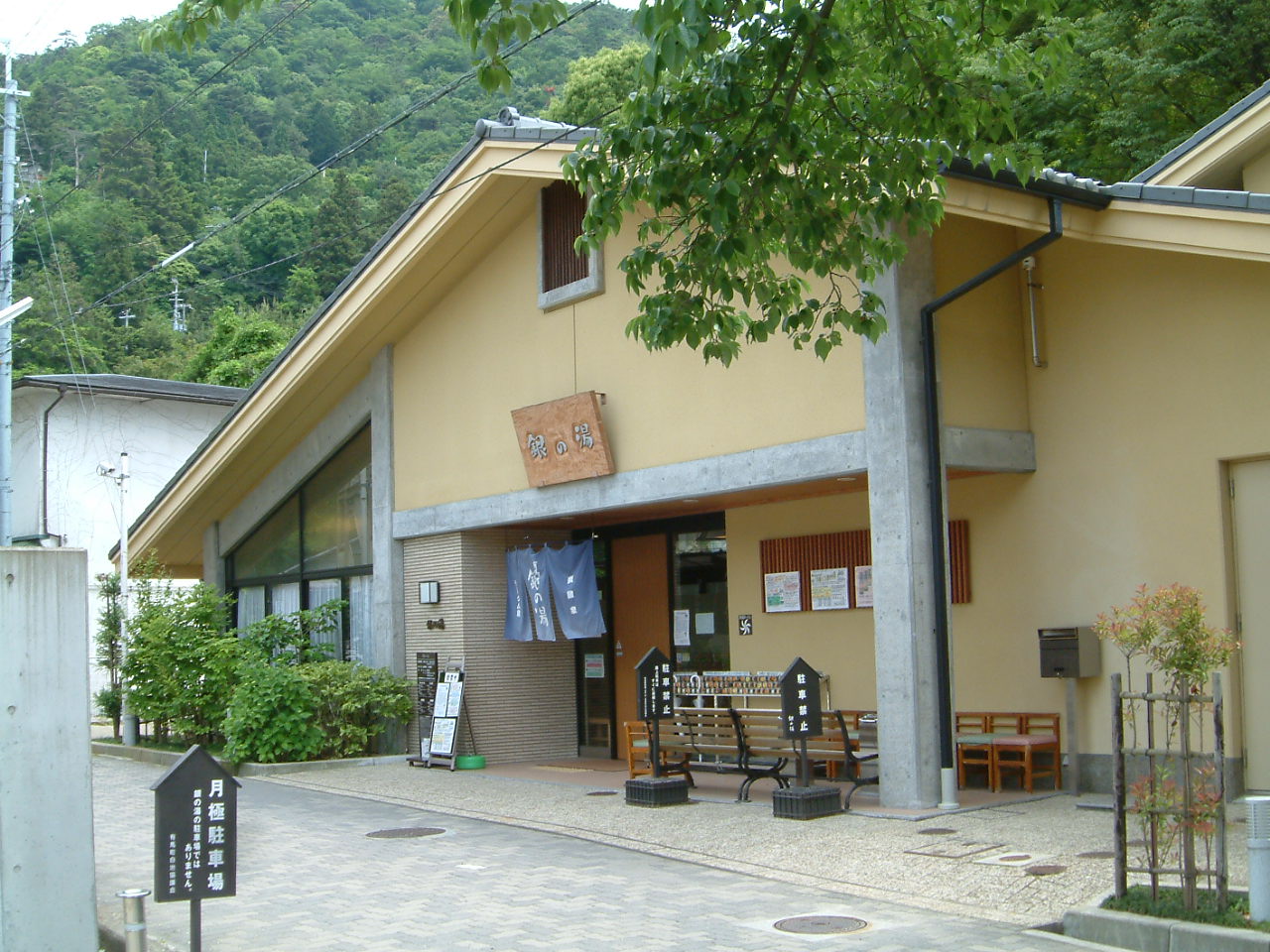 Along with Kin-no-yu, Gin-no-yu is another onsen that you must try. Bath water at Gin-no-yu is transparent, it is a carbonated radium spring which helps with blood circulation and reduces swelling. It is also effective for vascular conditions such as high blood pressure. The carbonated bath water can also promote the secretion of gastric juice and stimulate your appetite.
The onsen complex was constructed with high ceiling, recreating an open-space feeling filled with a calm and relaxing atmosphere. It was also equipped with sauna and waterfall shower facilities, where you can enjoy bathing in various ways.
◎Basic information of Gin-no-yu
Opening Hours
9:00~21:00(Last entry 20:30)
Closing days: Every 1st and 3rd Tuesday (open on national holidays, closed on the following day), Jan. 1
Address
1039-1 Arima-cho, Kita-ku, Kobe
Tel
078-904-0256
Bathing fee
Adult (junior high school or above) 550yen
Child (Elementary school)290yen
Infant Free
HP

Click here for details
Yumotozaka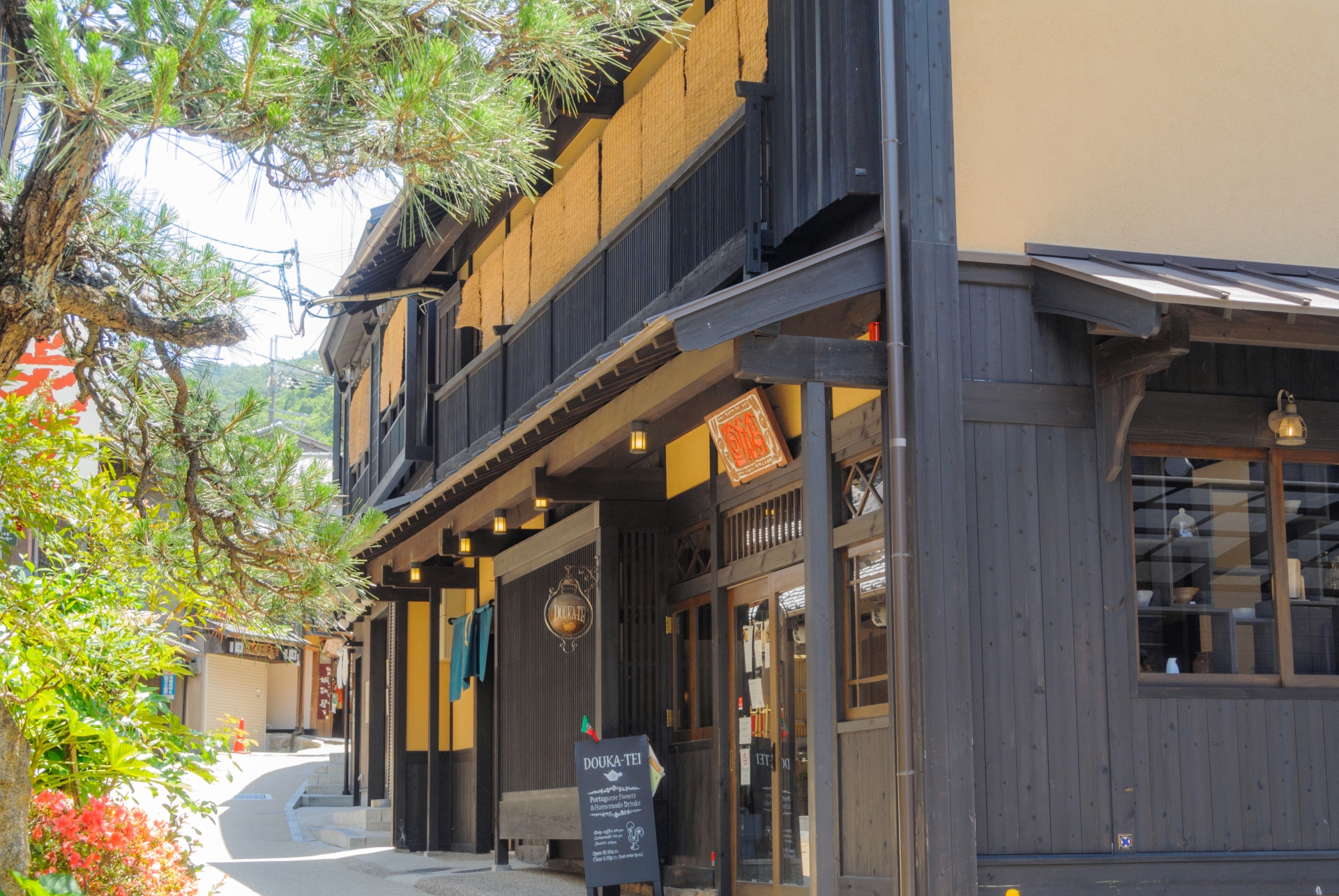 Yumotozaka is a narrow, stone-paved street of about 600m which stretches from the Taiko Dori, the main street of Arima Onsen. It is a perfect place for taking a walk at night. You can find traditional wooden houses, houses with lattice doors and long-established shops and restaurants lined up on the street. You will definitely be able to find something to eat at Yumotozaka after getting a hot soak. Shops at Yumotozaka range from long-established shops selling Tsukudani, a traditional type of Japanese preserved food to small shops selling rice-crackers, gelato, black bean ice cream and Arima Cider Teppo water, as well as other old folk house cafes.
There are other shops selling all kinds of souvenirs. Let's drop by these shops for a visit and get something for your friends and family.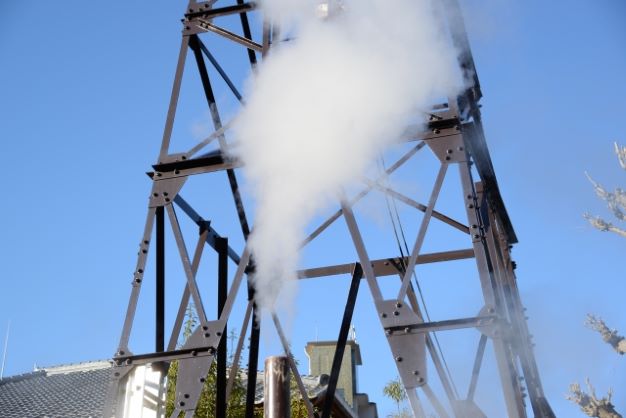 There is a hot spring source, named Uwanari Sengen at Yumotozaka which offers the same quality of hot spring as Kinsen and gushes out from the ground as high as 93.8 degree Celsius. At Arima Onsen, there are 6 other types of hot springs which contain different mineral components. These onsens include Tenjin Sengen, Gokuraku Sengen, Gosho Sengen, 1st Ariake Sengen, 2nd Ariake Sengen and Tansan Sengen.There are various ways you can enjoy Arima Onsen, one of which is to follow the recommended Sengen Course (1450m) and take a tour around the 7 hot springs. This course is especially recommended to those who have plenty of time to enjoy Arima Onsen to its fullest.
Zuihouji Park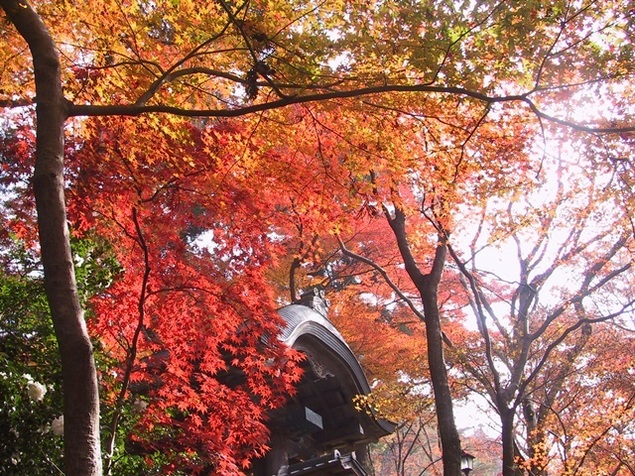 Zuihouji Park is a park set up at the abandoned site of Zuihoji, a temple loved by Taiko Hideyoshi. Feudal Lord Hideyoshi once described the park by saying that regardless how many times you see it, you will never get tired of the beautiful view it offers. It was also known as "the garden of life".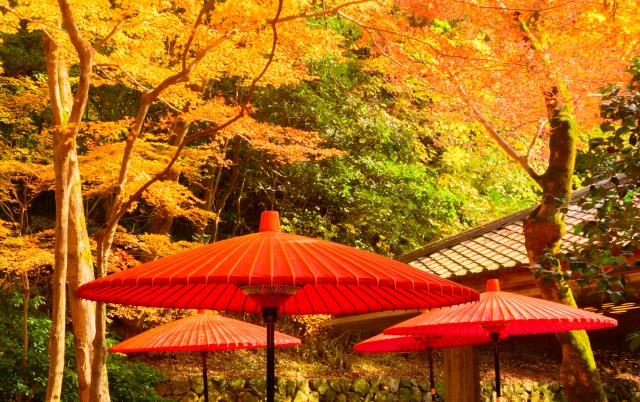 Located at the highest point of Arima at an altitude of 500m, it is the best location for foliage viewing. The park grounds are also home to a gate that was relocated from Fushimi Castle, a stone go board that was once used by Hideyoshi.
The park is lush with greenery, you will be able to take a refreshing break immersed in nature after having a hot bath.
▶Click here to view details about Zuihouji Park
Onsenji Temple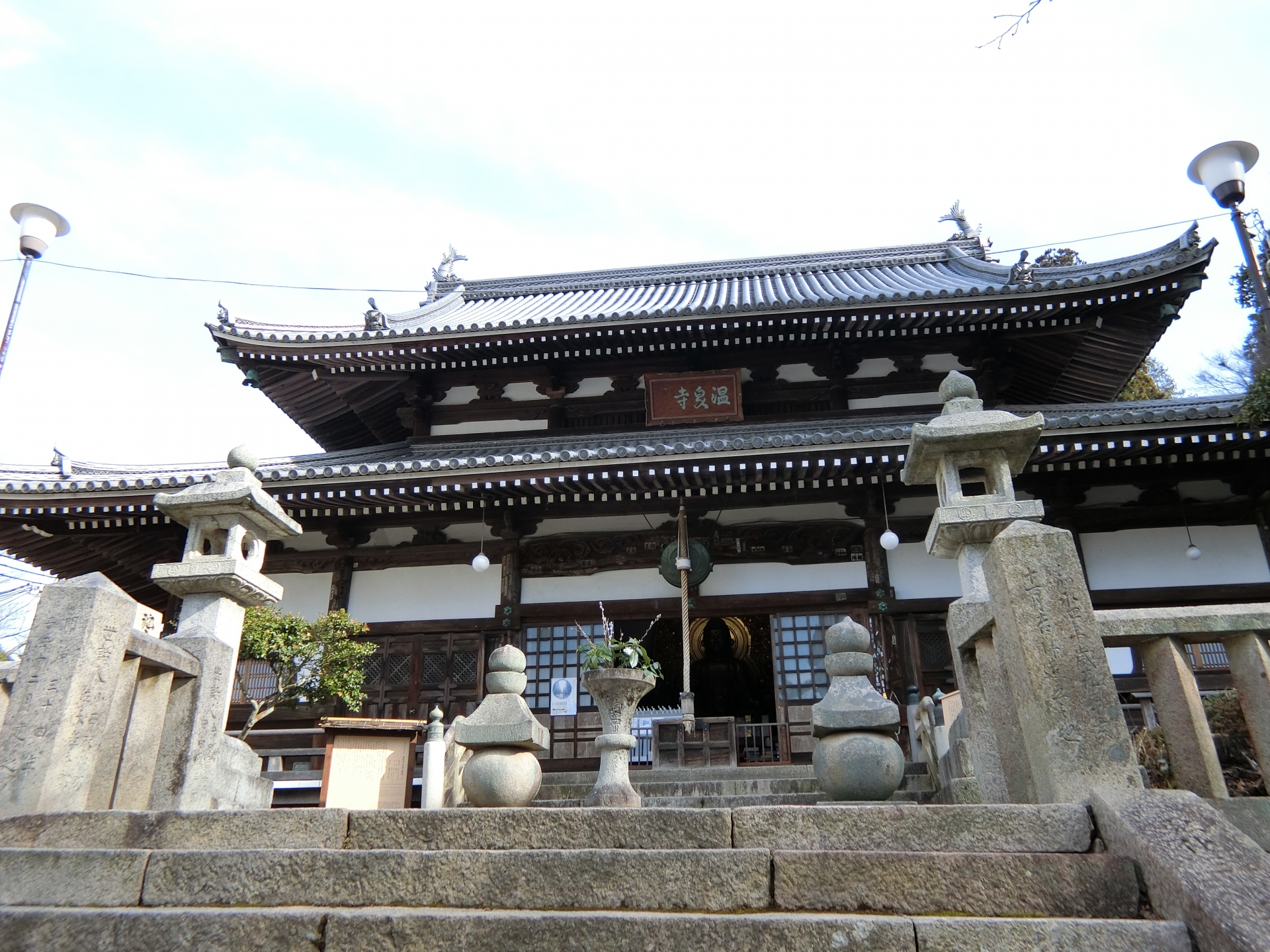 Onsenji Temple was destroyed along with the hot springs by a flood occurred at Arima in the first year of Jotoku (1097). A monk resided at Kougenji Temple at Yoshino, Nara received a prophecy in a dream that he should rebuild the hot springs, and in 1191, he rebuilt the Onsenji Temple and opened 12 monasteries. Later, during the Warring States period, the area was again razed to the ground due to great fire and warfare, but Taikoo Hideyoshi restored Arima Onsen and his wife, Nene, rebuilt the Onsenji Temple.
◎Basic information of Onsenji Temple
| | |
| --- | --- |
| Operating Hours | Visiting is possible anytime in a day |
| Address | 1643 Arima-cho, Kita-ku, Kobe-shi, Hyogo Prefecture |
| Tel | 078-904-0650 |
| Admission Fee | ― |
| HP | Click here for details |
Rokko-Arima Ropeway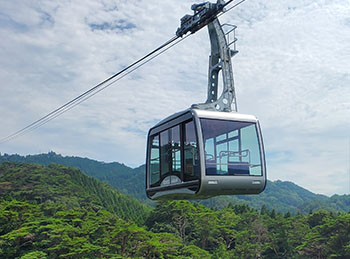 The Rokko-Arima Ropeway connects the top of Mt. Rokko with Arima Onsen in just 12 minutes. The cable car allows you to enjoy close-up views of the dynamic beauty of Mt. Rokko in all seasons. Particularly in winter, snow monsters can be viewed. At evening, you can also enjoy a romantic and fascinating night view of Kobe.
◎Basic information of Rokko-Arima Ropeway
Operating Hours
Varies with season (Refer to HP for details)
Address
4512-336 Kita Rokko, Rokkosan-cho, Nada-ku Kobe
Tel
078-891-0031
Fare
Rokko Sancho Station (Rokko Garden Terrace・GREENIA mae) – Arima Onsen Station
One-way: Adult 1,030yen Child 520yen
Round-trip: Adult 1,850yen Child 930yen
HP

Click here for details
Arima Toy Museum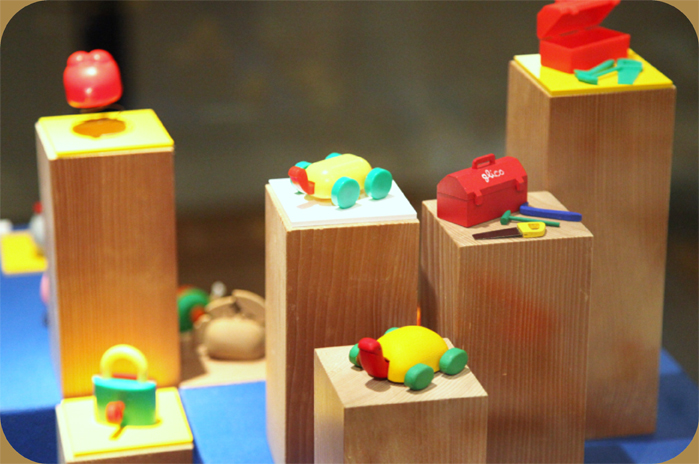 The Arima Toy Museum is a museum dedicated to the world of toys and can be enjoyed by all generations. It was established by former Glico toy designer, Kato Yuzo. The museum exhibits traditional German toys, modern toys, Karakuri puppets, automata, tin toys and railway models at each floor. There are many nostalgic and intriguing toys for children and adults alike, so be sure to drop by for a visit.
◎Basic information of Arima Toy Museum
Operating Hours
9:30~17:00 (Last admission: 16:30)
※Operating hours and closing days may vary. Please refer to HP for details.
Address
797 Arima-cho, Kita-ku, Kobe
Tel
078-903-6971
Admission fee
Adult 800yen Child 500yen
HP

Click here for details
Rejuvenate yourself at the onsen and sightseeing spots
Arima Onsen is a popular hot spring resort in Japan as it is close to Osaka and Kyoto. Let's visit Arima Onsen and get a healing hot bath whenever you get tired from work. Apart from hot springs, there are other activities that you shouldn't miss at Arima, like local specialties and take-aways to walk around with you, strolling around the historic town, foot bath and a tour to museum.
Arima Onsen is easily reached by bus. If you are carrying luggage, make use of the bus trunk and enjoy a comfortable ride to Arima Onsen.
⇒Details for Osaka-Arima Osen liner
⇒Details for Kyoto-Arima Onsen liner
If you want to make a reservation for an expressway bus,


Please go to "Japan Bus Online"

.
The information in this article is current at the time of writing.
It may differ from the latest information.