(Part 2) Isn't here a paradise?! Travel to Kamikochi by bus in early summer, with info on recommended hiking courses and hotels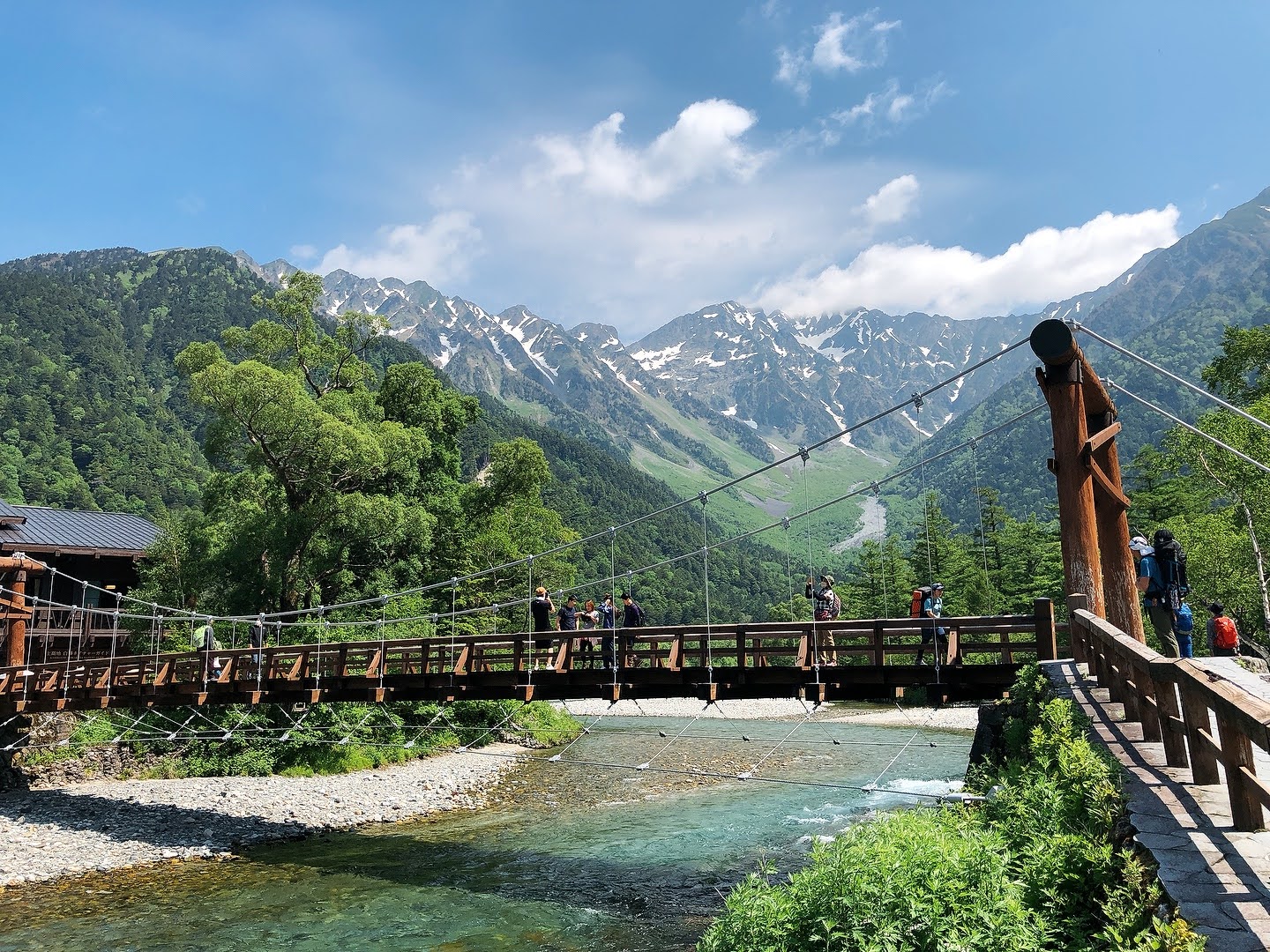 Kamikochi is a mountainous scenic spot located in the city of Matsumoto in Nagano, with an elevation of about 1500m. Recently I travelled to Kamikochi by bus and enjoyed a day of hiking there. In the latter part of this article, I am going to introduce some recommended hiking courses and hotels to you. Hope the information in my article can help.
Let's check out the recommended hiking courses.
Kamikochi stretches from north to south, so it is a good idea to plan your hike ahead. Firstly, let me introduce a few hiking courses to you.
Kappa Bridge is a landmark of Kamikochi. But if you look at the map of Kamikochi, there are many other places to see.
In particular, I have sorted out 6 other must-see spots as below.
・Taisho Pond
・Kasumisawadake
・Tashiro Marsh & Tashiro Pond
・Kappa Bridge
・Myojin Bridge
・Myojin Pond
It is not a bad idea to get off the bus at Kamikochi where the Kappa Bridge is located. But hiking will be less efficient as you cannot enjoy all the spots along the way. If you will do hiking, I recommend getting off at "Taisho Pond" and heading northwards with a suggested pattern like below.
In the coming paragraph, I am going to introduce the spots one by one. Please take a look.
Hiking in Kamikochi in early summer
Let's set off our hike at Taisho Pond. Don't miss the superb view of every spot we drop by.
↓ What to bring and wear and how to go by bus? Click here to review Part 1.
(Part 1) Isn't here a paradise?! Travel to Kamikochi by bus in early summer, with info on how to go and what to prepare
①Arrival at "Taisho Pond" bus stop
I took the bus departing Matsumoto Bus Terminal at 5:30 a.m., and arrived "Taisho Pond" bus stop at 6:56 a.m. There were public toilets, kiosks, vending machines and coin lockers nearby. However, these facilities would not be available for a while ahead, so please stop by if you need.
②Enjoyed the view at Taisho Pond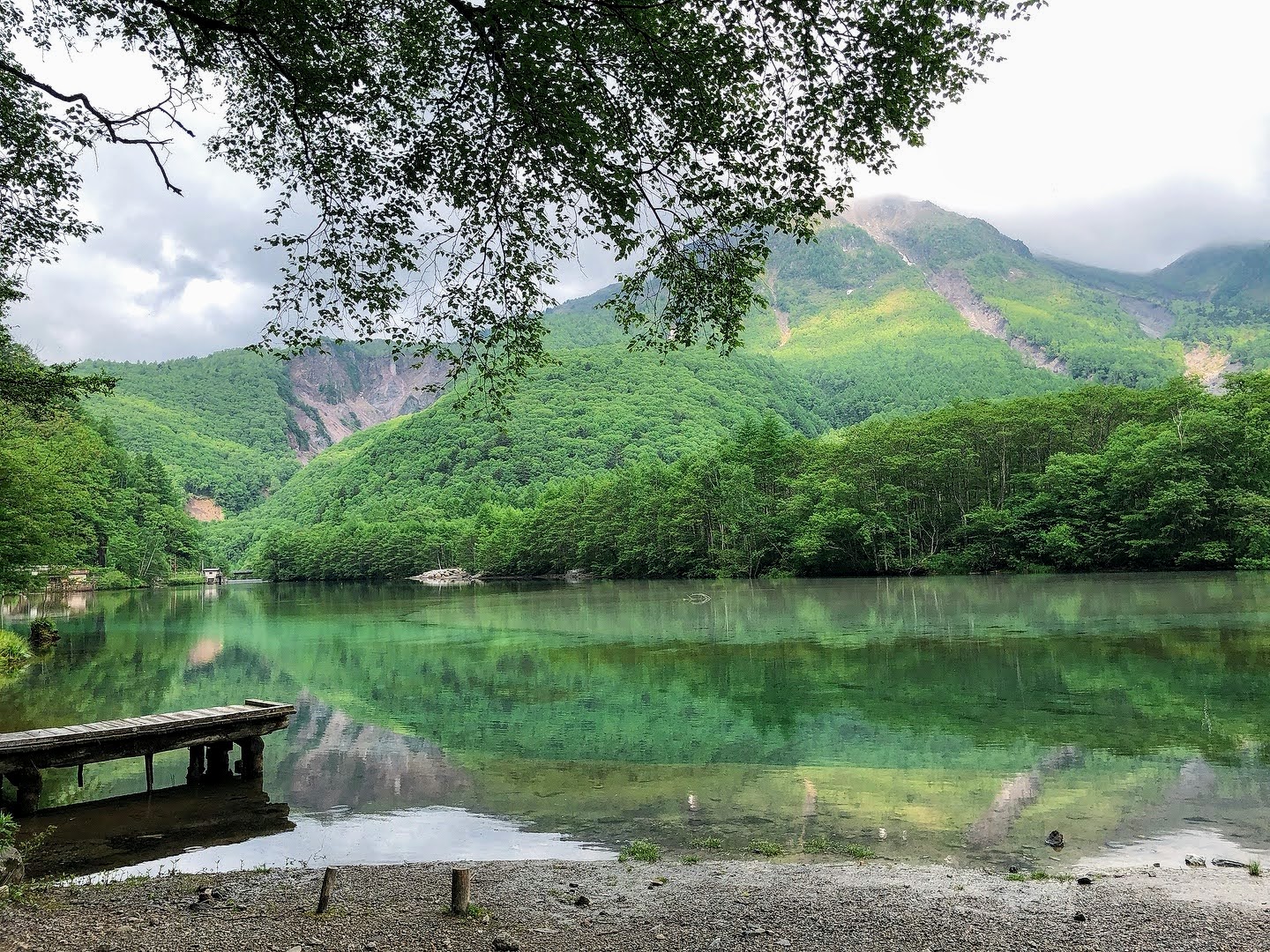 Taisho Pond is located down the slope extended from the left side of the bus stop. It was surprising to see the breathtaking scenery of the Hotaka Mountain Range reflected on the surface of the pond. Together with the soothing birds chirping, it was healing and created a truly relaxing environment. The splendid scenery once I got off from the bus was out of my expectation that I almost burst into tears.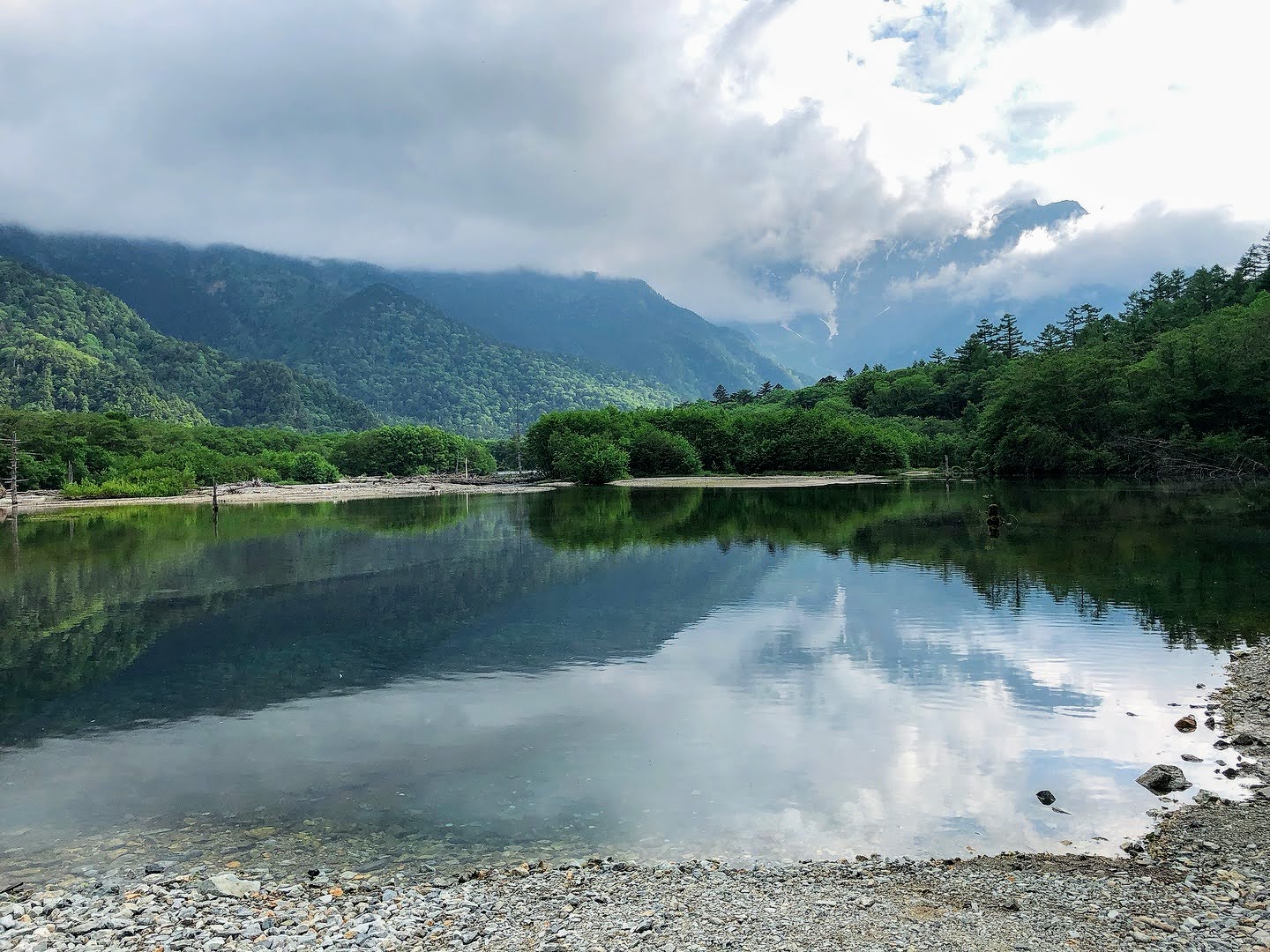 The Taisho Pond was said to be formed in one night when an eruption of the nearby volcano Mt. Yakedake occurred in 1915 dammed the Azusa River. It was really incredible that such a beautiful pond was formed by eruption.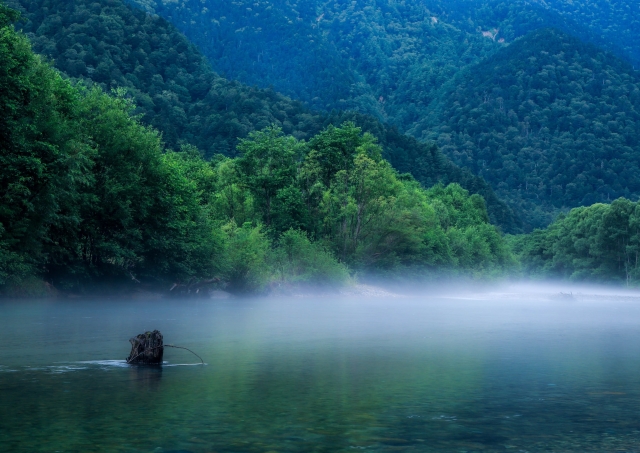 It is a phenomenon to see morning haze at the pond when the temperature difference is extreme in summer. The morning chill is best to see before the sun starts peeking out in early morning, so hotel nearby is a great place to stay if you would like to witness this mysterious phenomenon.
③Breakfast at the banks of Kasumisawadake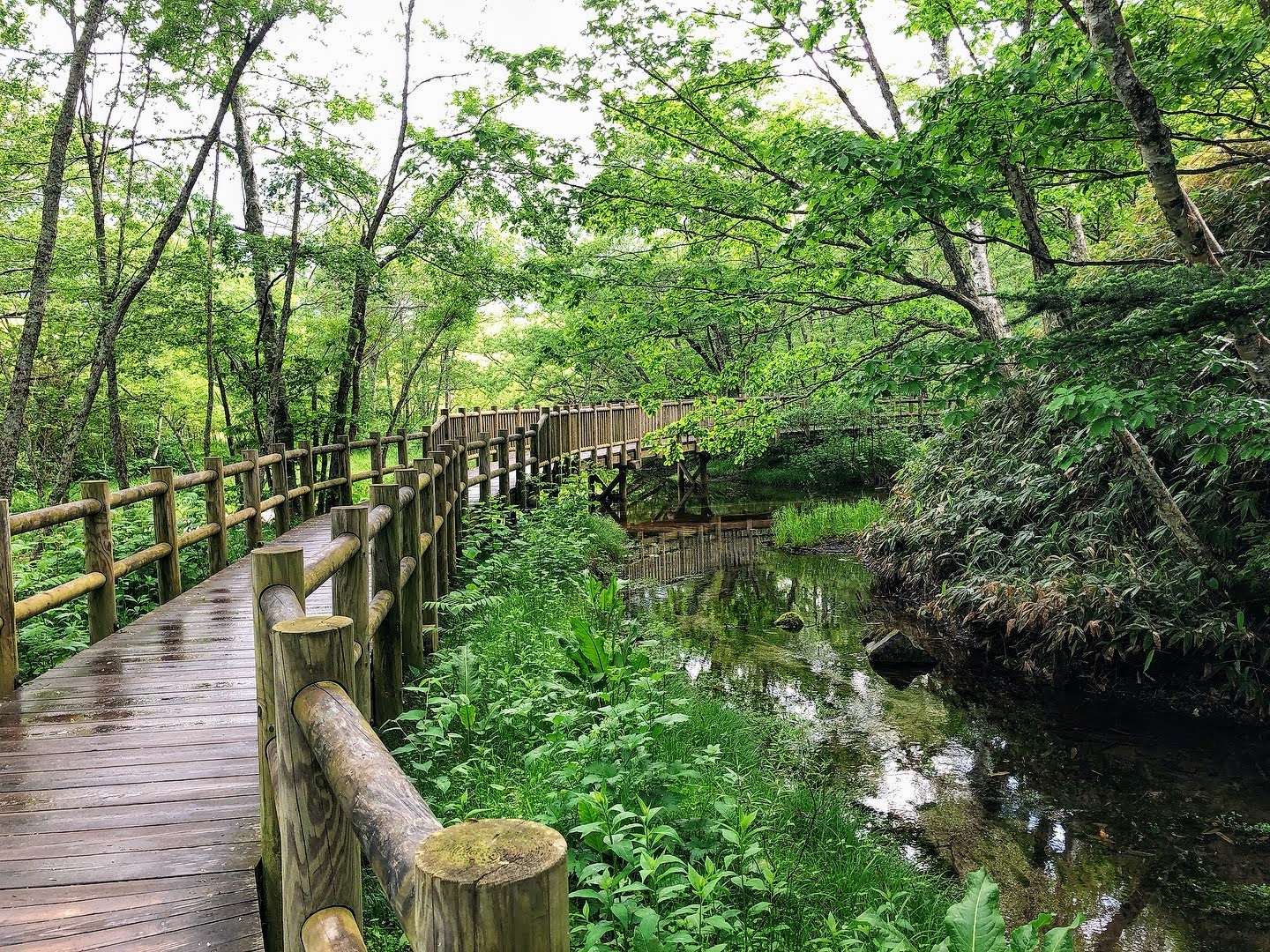 I was heading towards my next spot after visiting Taisho Pond. The pathway at Kamikochi was well paved and with clear signs. It can be easily hiked and always guide me on the right path without the risk of getting lost. I couldn't wait to see the next amazing view.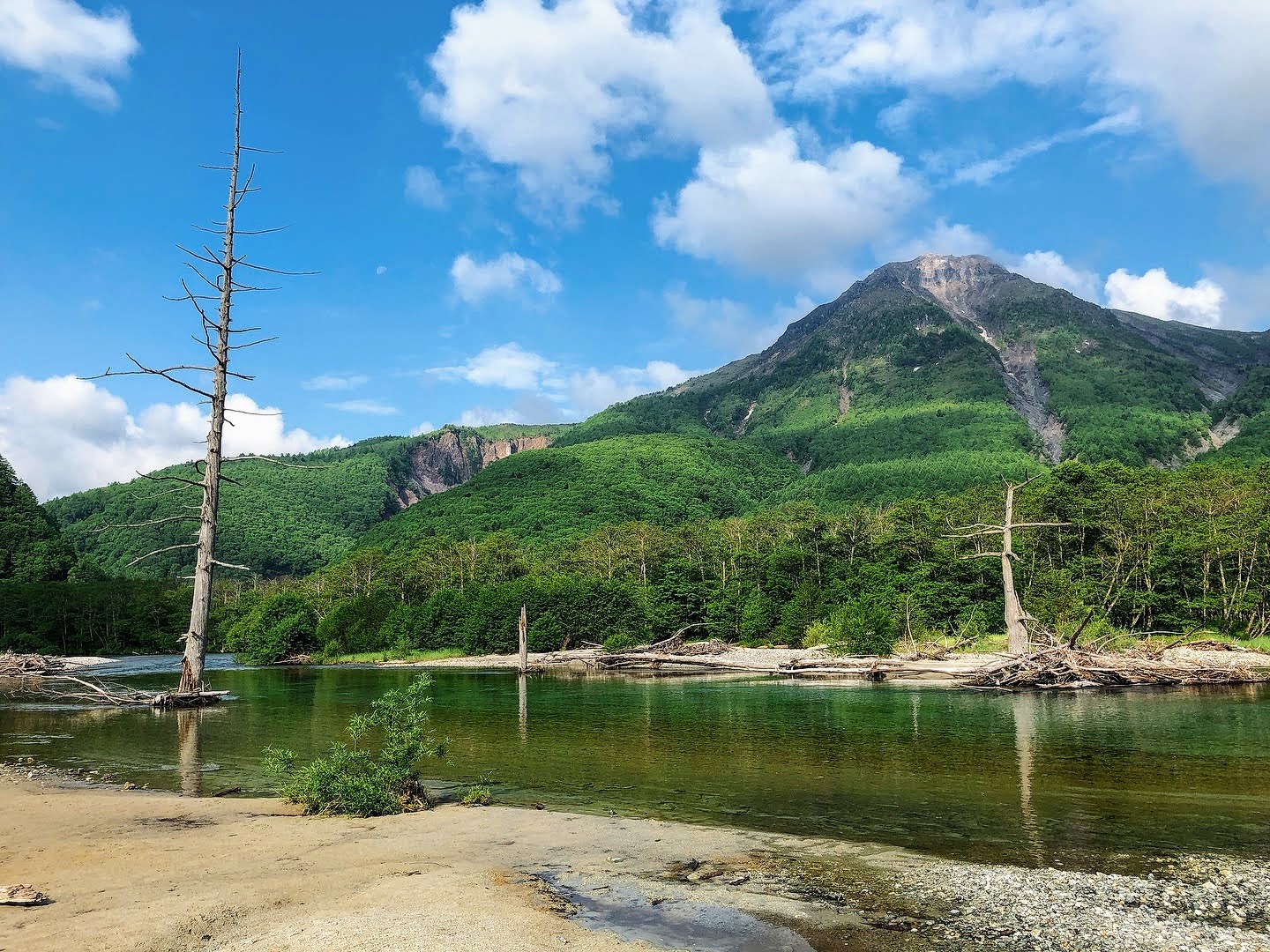 The next spot I arrived was the banks of Kasumizawadake located at the north of Taisho Pond, which is a fan shaped topography formed by pile-up of sand and gravel extruded from Mt. Kasumizawa. From here, you can see how clear and transparent the Azusa River is.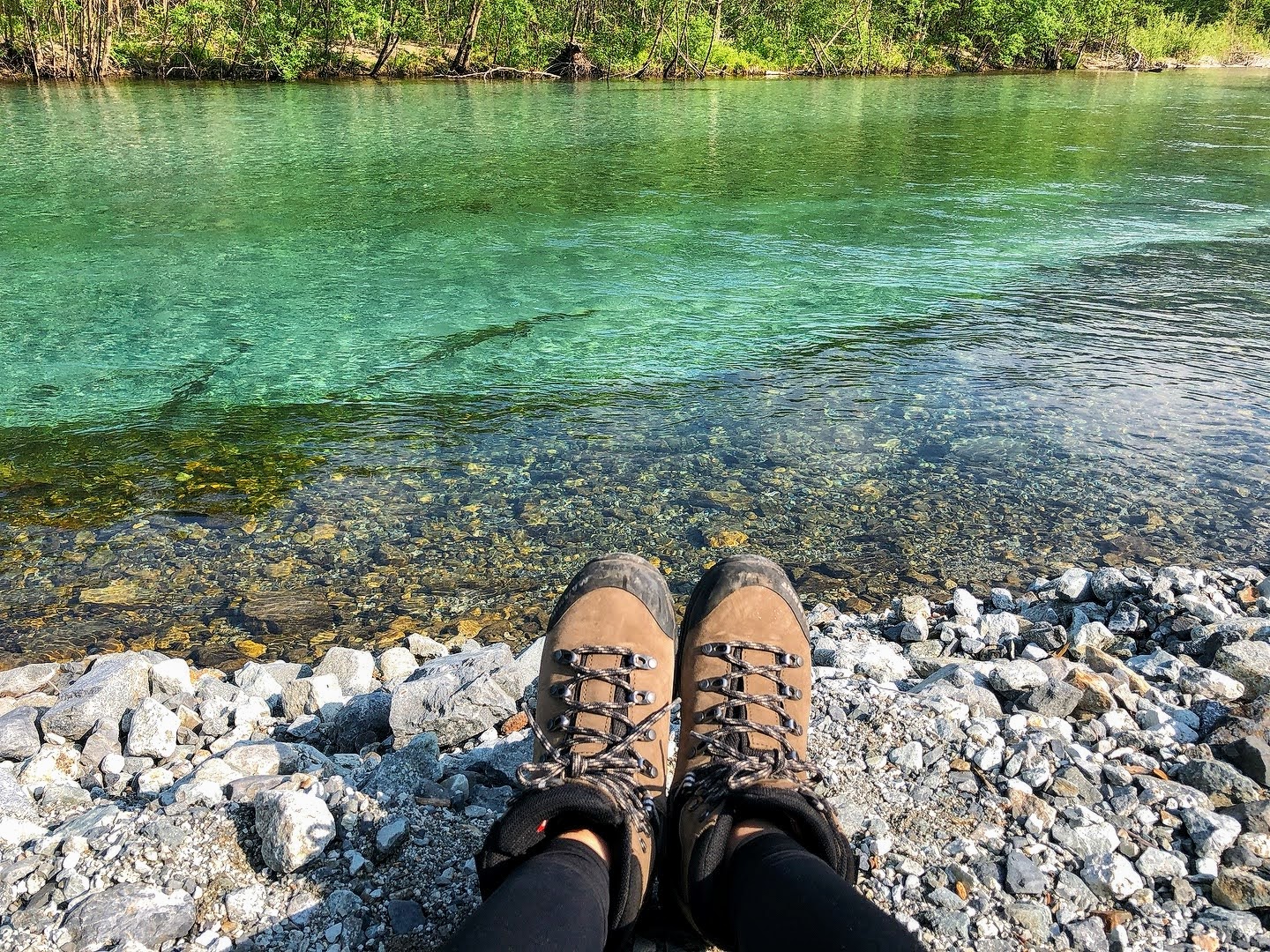 Look at the purity of the water! The beautiful emerald water is impressive and triggered me a desire of drinking it. I was fascinated by the scenery and wanted to stay longer, so I decided to take a break on the driftwood.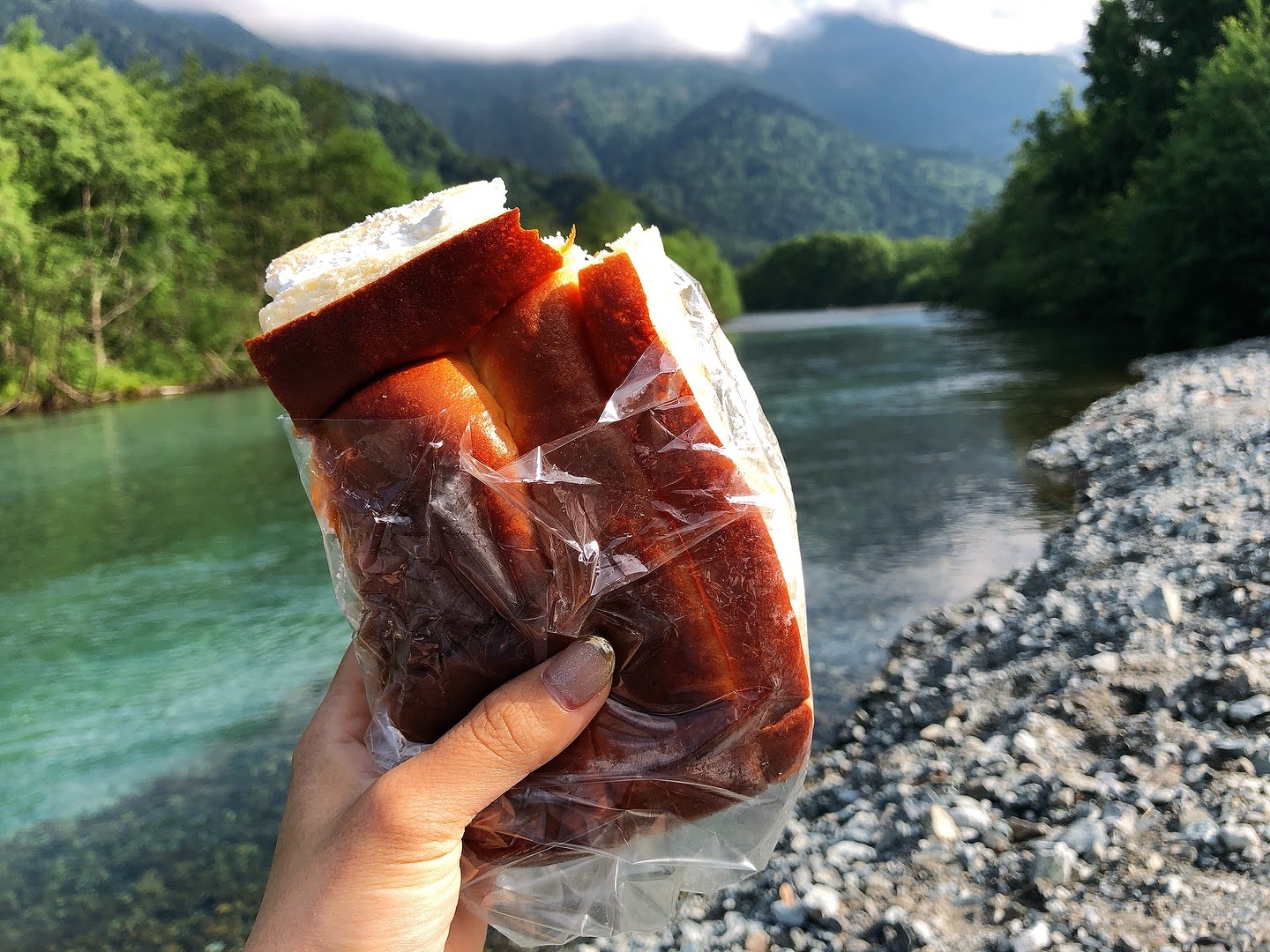 This morning I didn't have my breakfast as I was in a hurry to catch the bus. However, I brought my breakfast with me and it was a milk bread which bought the day before at a bakery store in Matsumoto Station.
Milk bread is said to originate from Nagano Prefecture and I wanted to try it for a long time. Sitting in front of the river, hearing the whistling of birds, and tasting the fluffy milk bread were the best combination ever.
④At Tashiro Marsh I thought I heard the singing of Heidi (Girl of the Alps)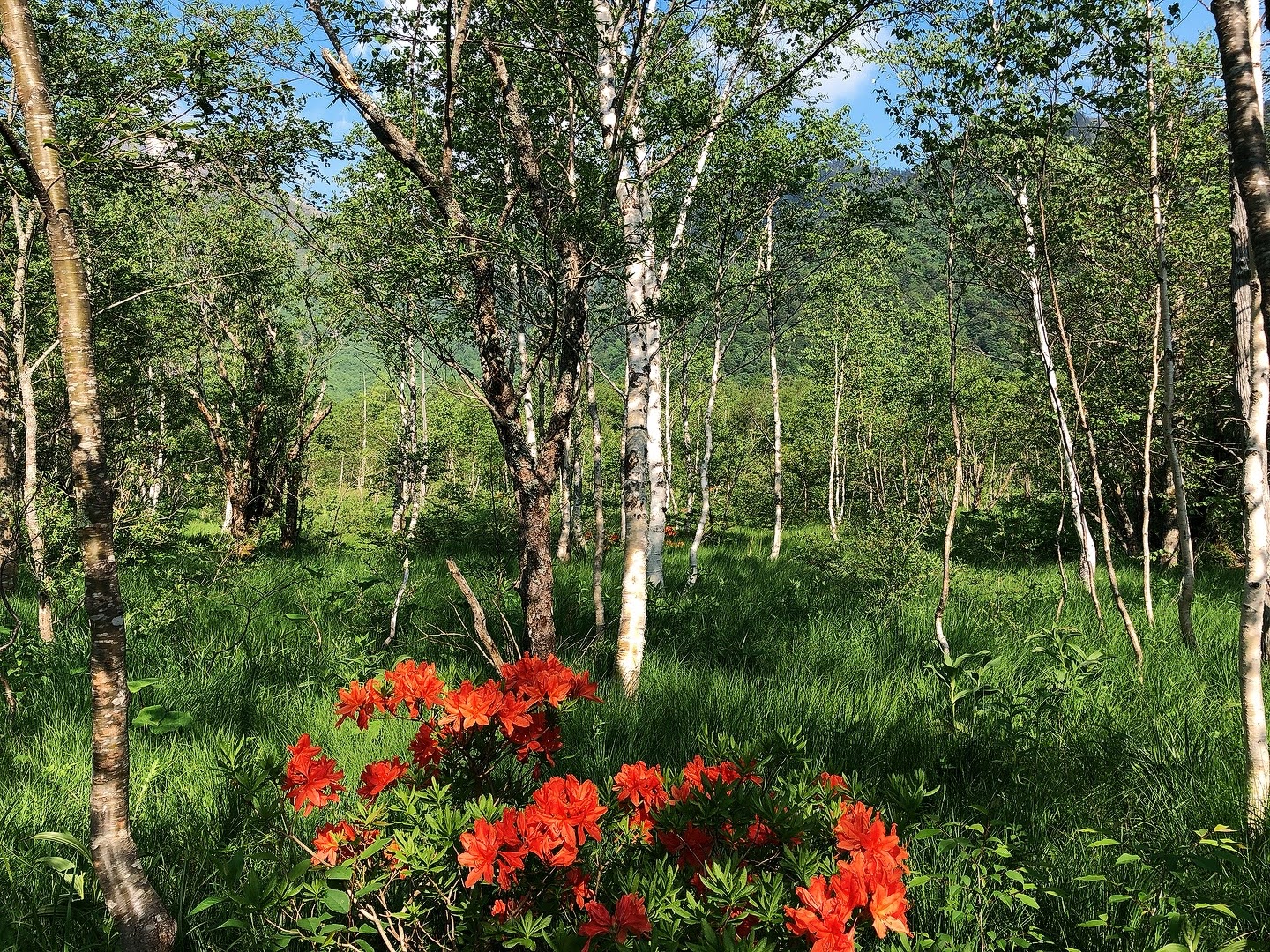 I filled up my stomach and it was time to set off for the next destination. I walked through the promenade. With a cool breeze blowing, I felt like I was in a resort with Japanese Azalea (Rhododendron japonicum) and birch trees.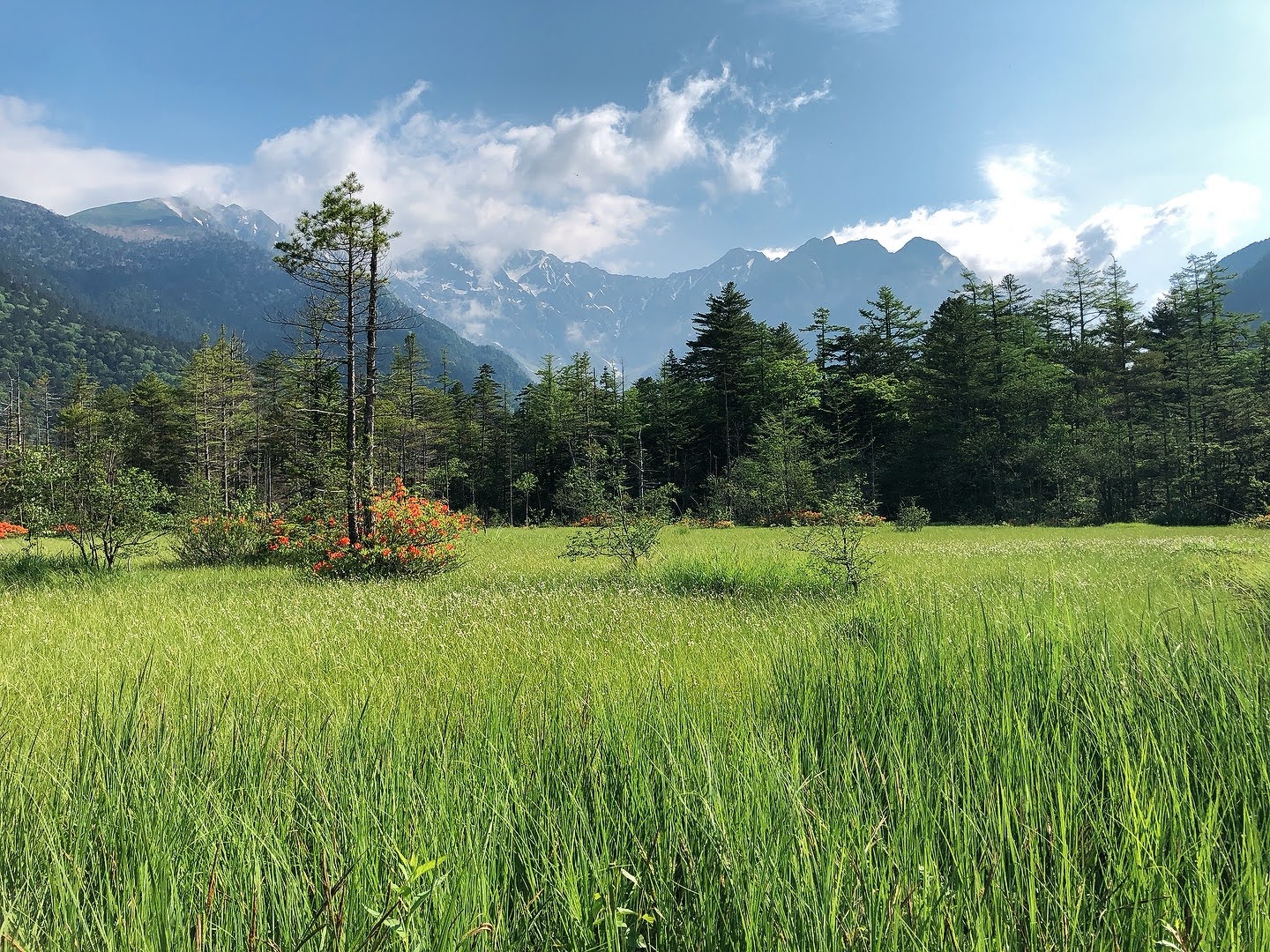 I arrived at Tashiro Marsh where varieties of beautiful highland flowers were bloomed. With the backdrop of snow-capped mountain, I felt as if I was in Mt. Alps and heard the laughs of Heidi riding on the swing.
⑤Tashiro Pond, a place loved by the W. Weston, the Father of Modern Climbing in Japan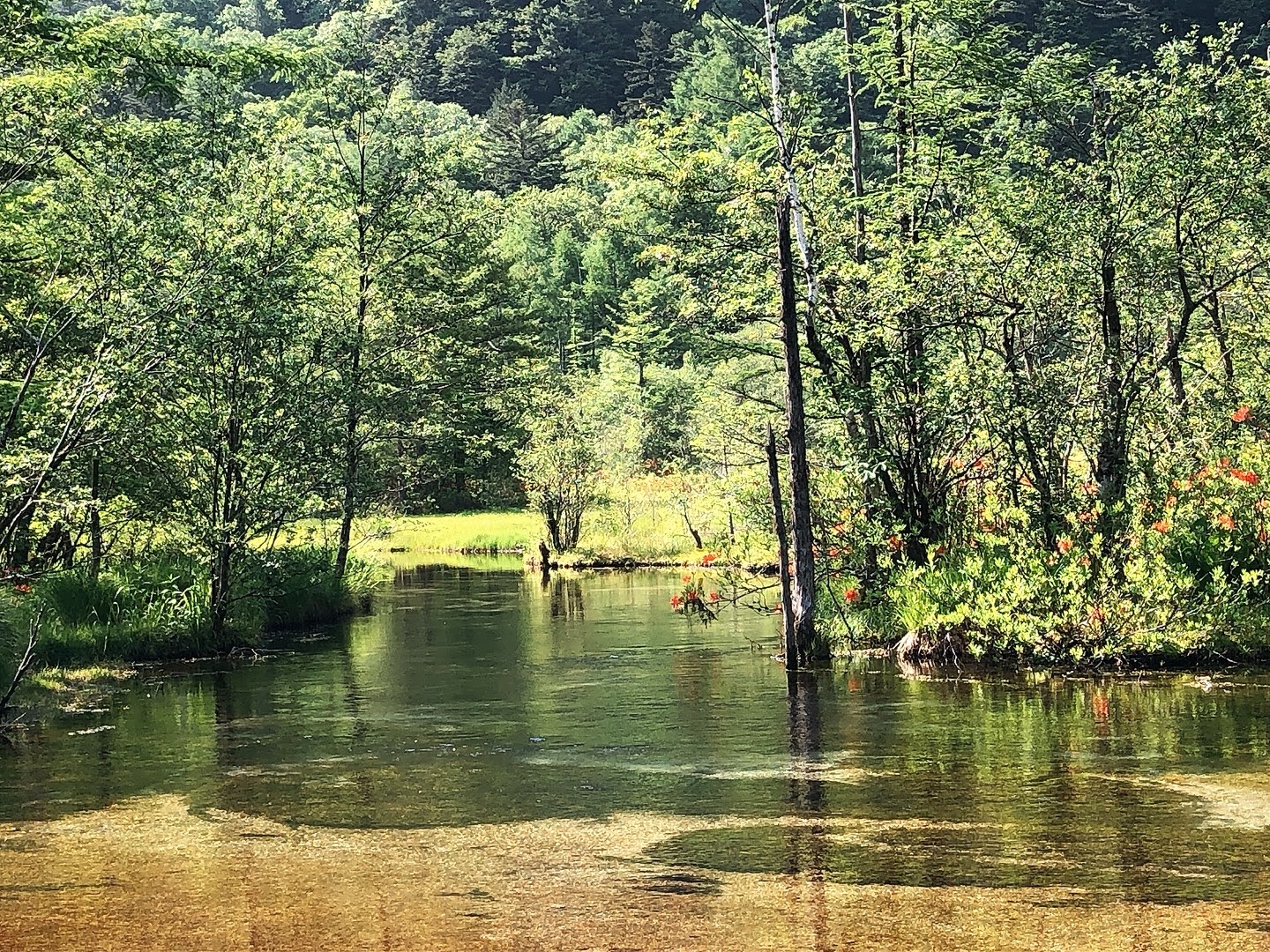 Followed the marshland to the right arriving the Tashiro Pond. Tashiro Pond was known as a pond loved by W. Weston, the Father of Modern Climbing in Japan, who introduced the idea of mountaineering as a form of leisure and praised the Japanese Alps and Kamikochi to the world. At the beginning, I thought that all the ponds are grayish or dark green in color, but the clarity of the pond changed my perception.
⑥Take a forked path to Tashiro Bridge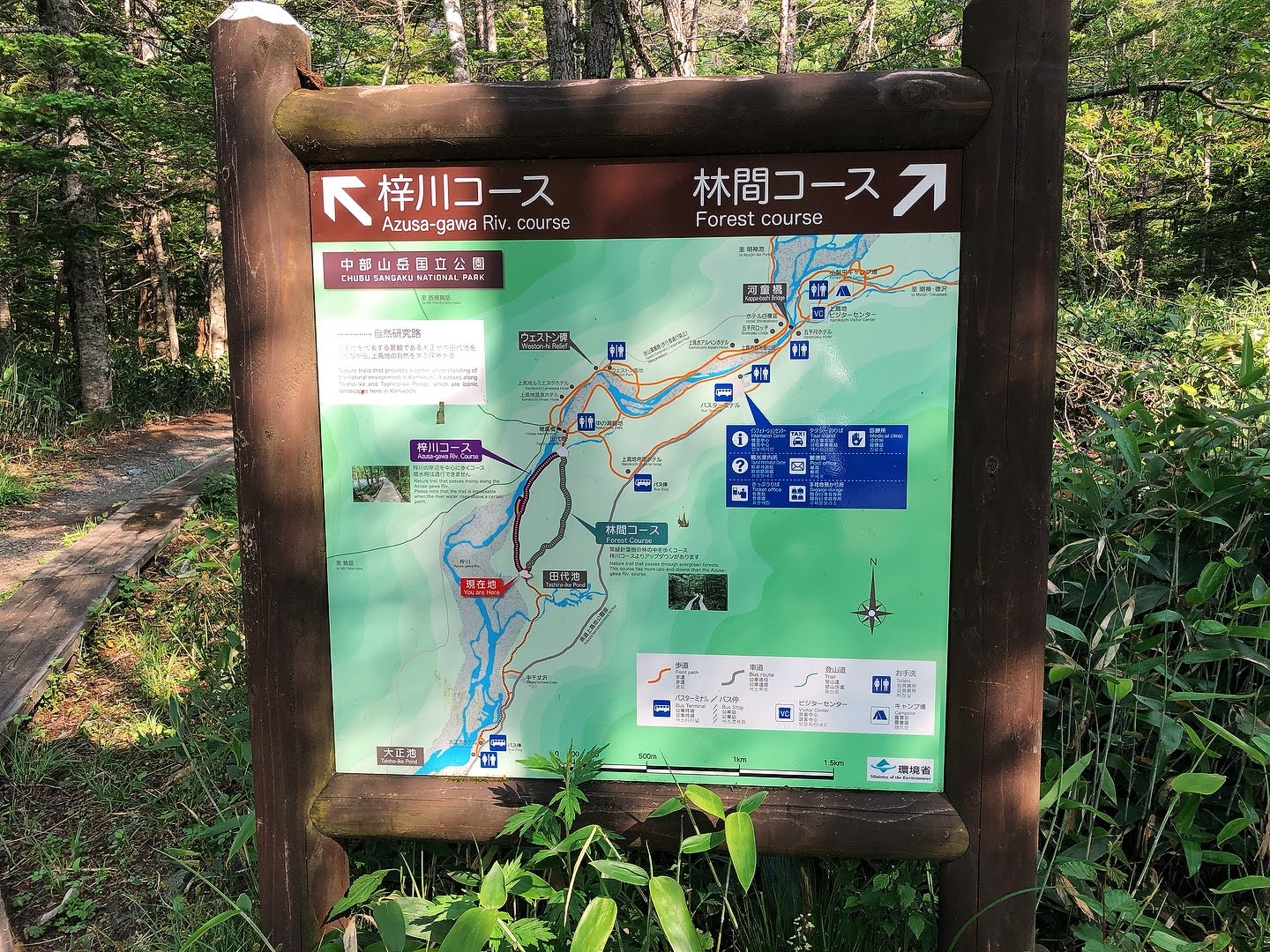 I returned to Tashiro Marsh and continued my way. After walking for a while, I happened to see a forked path. Though it was a holiday today, there were not many people in Kamikochi. I felt anxious as I was undecided on which way to take. Finally, I decided to go for the Azusa River Course.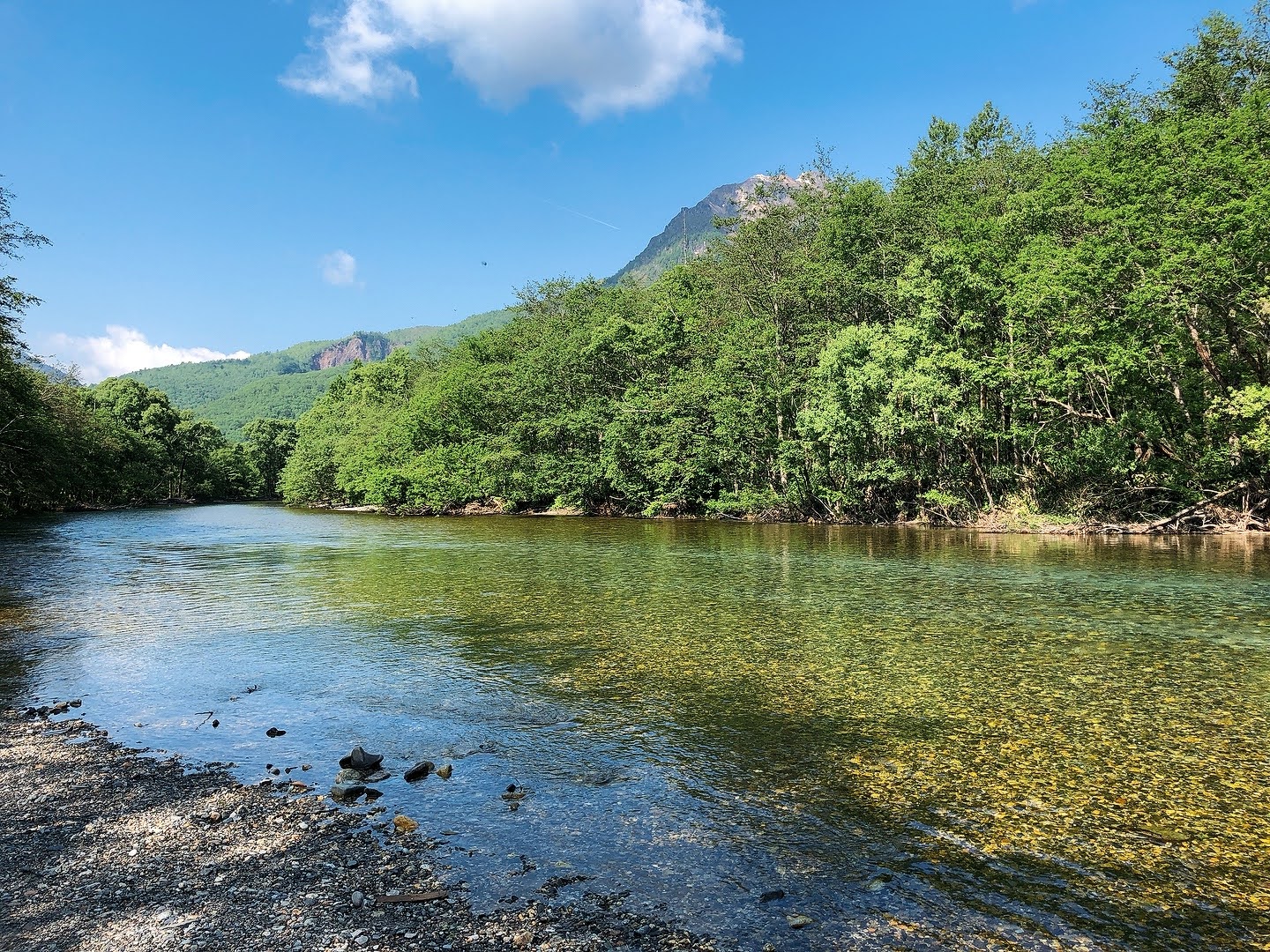 This course allows a close walk to the Azusa River, and you can even go down to the river banks. The crystal clear river is always beautiful that I never get tired of seeing it.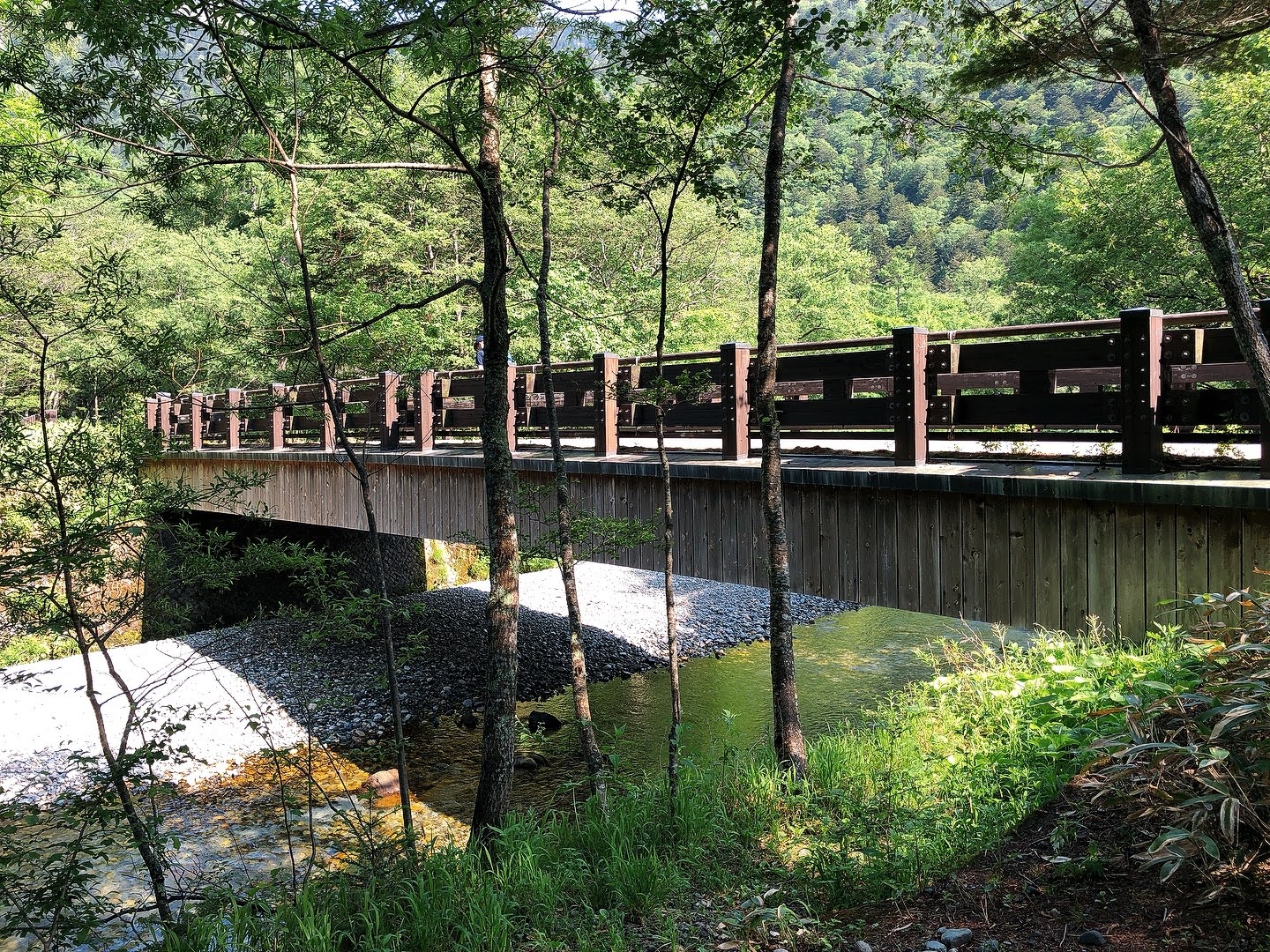 I arrived at Tashiro Bridge after walking for about 20 minutes. This bridge was built with timber of Nagano Prefecture only. The upper course of the river connects to Hotaka Mountain Range while its lower course diverts to Mt.Yakedake. The scenery was amazing in whatever angles. For me, I preferred the lower course so I took many shots there.
⑦Kappa Bridge, a must see spot at Kamikochi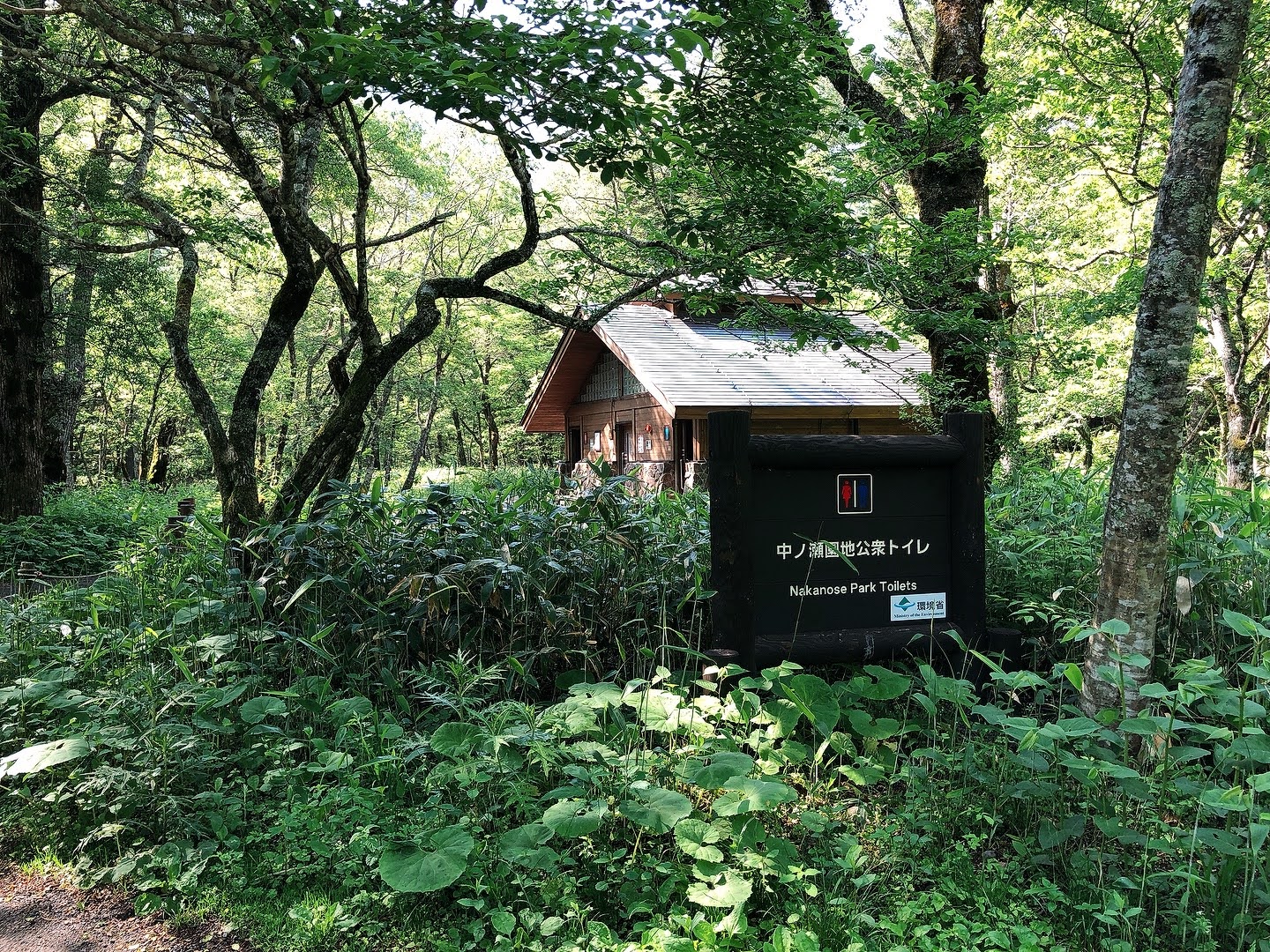 There was another forked path ahead if you cross the Tashiro Bridge. I decided not to cross the bridge and go straight on the way I came. I found the second public toilet here. Don't forget to use it.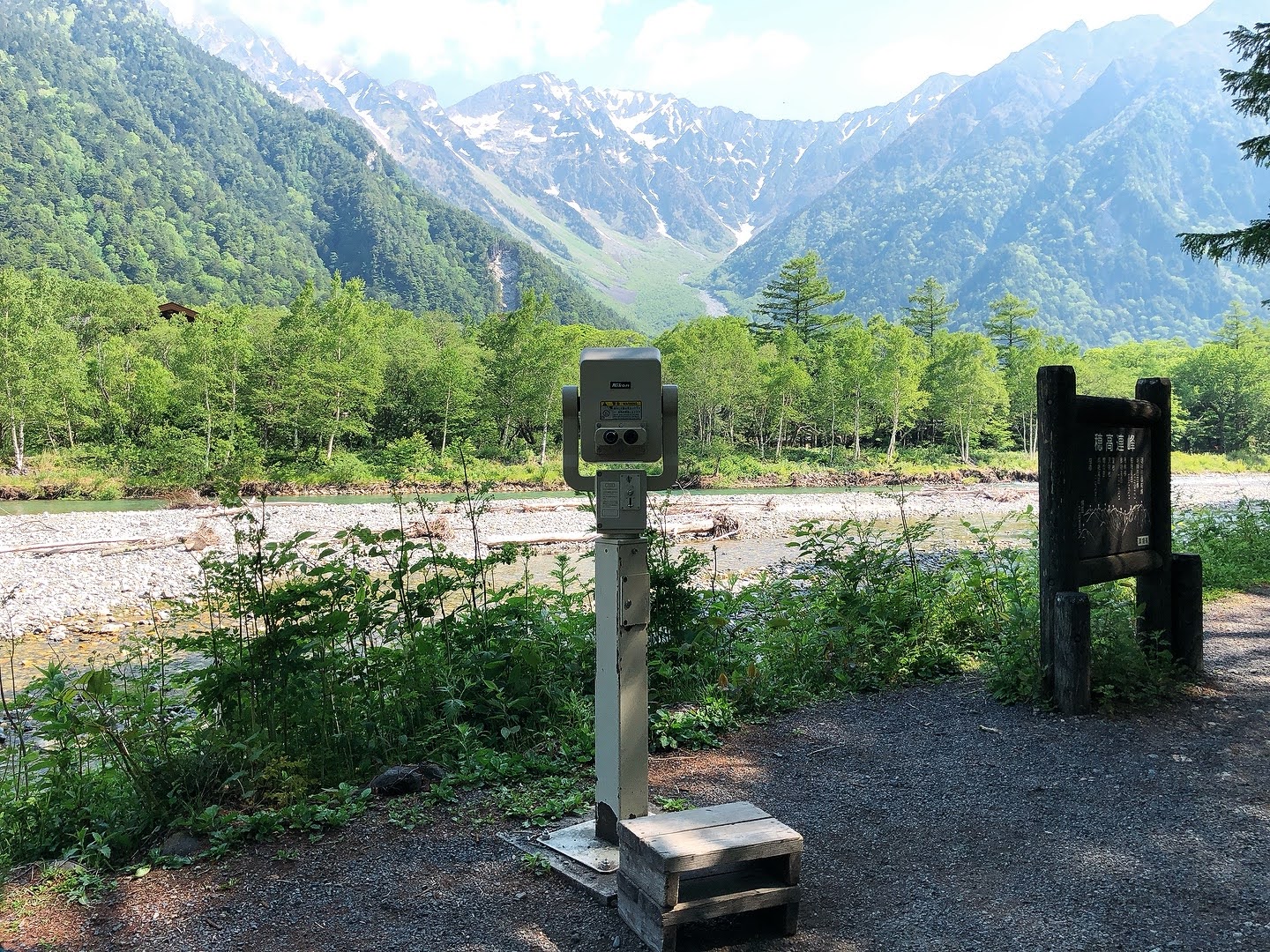 It took around 30mins to walk along the Azusa River, and I met more and more people on the way, I realized that I was soon arriving Kappa Bridge, the symbol of Kamikochi.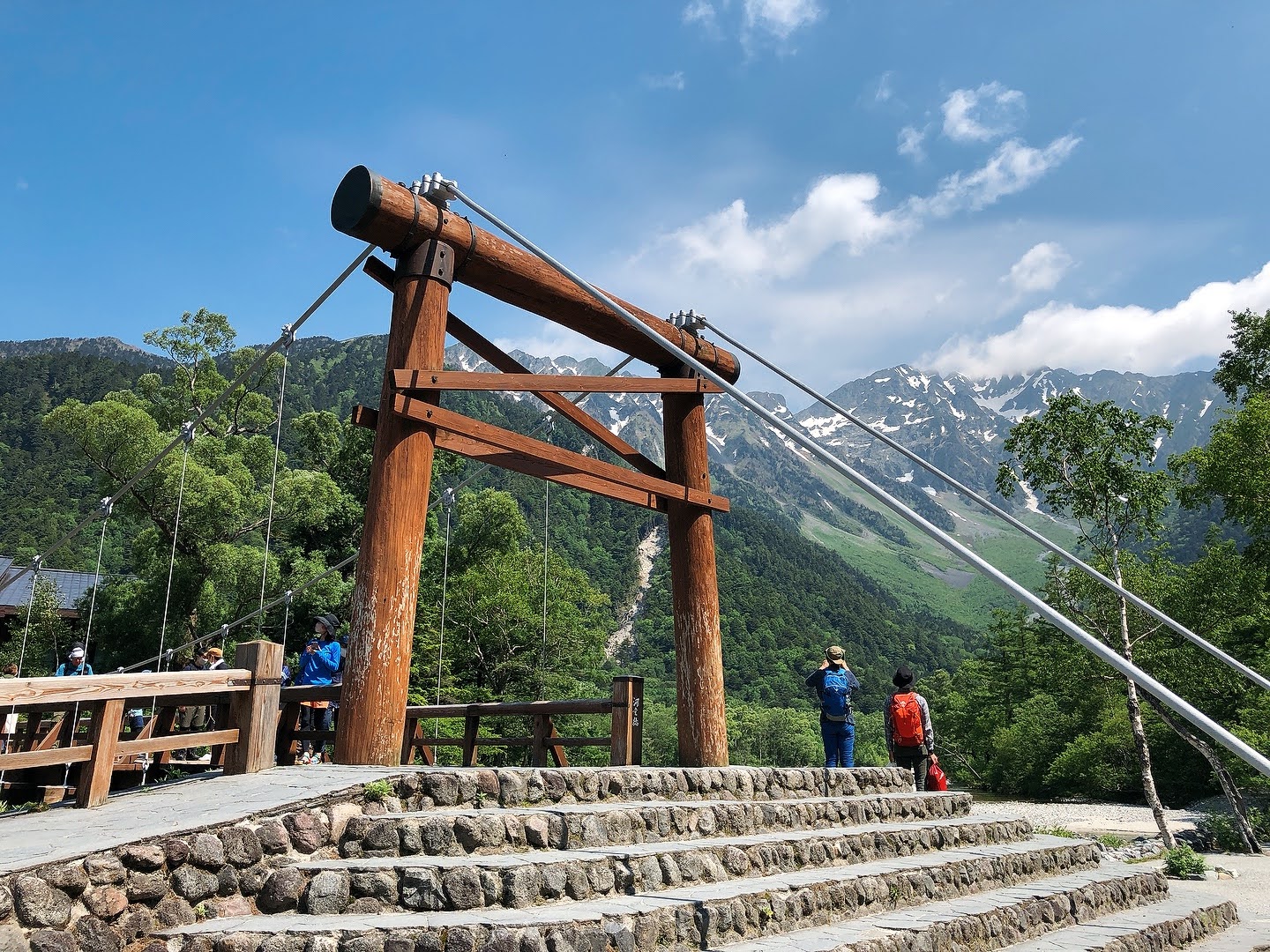 Kappa Bridge is a 3.1m wide, 36.6m long wooden suspension bridge in Kamikochi. It was well-known and was mentioned in the novel "Kappa" by the author Ryunosuke Akutagawa.
It offered a terrific view of the Hotaka mountain range, that was far more incredible than you see in posters / photos.
As it was close to Kamikochi Bus Terminal, facilities like souvenir shops and restaurants were available nearby. I also sat down and took a rest on the bench.
⑧Let's walk along Myojin Bridge before getting tired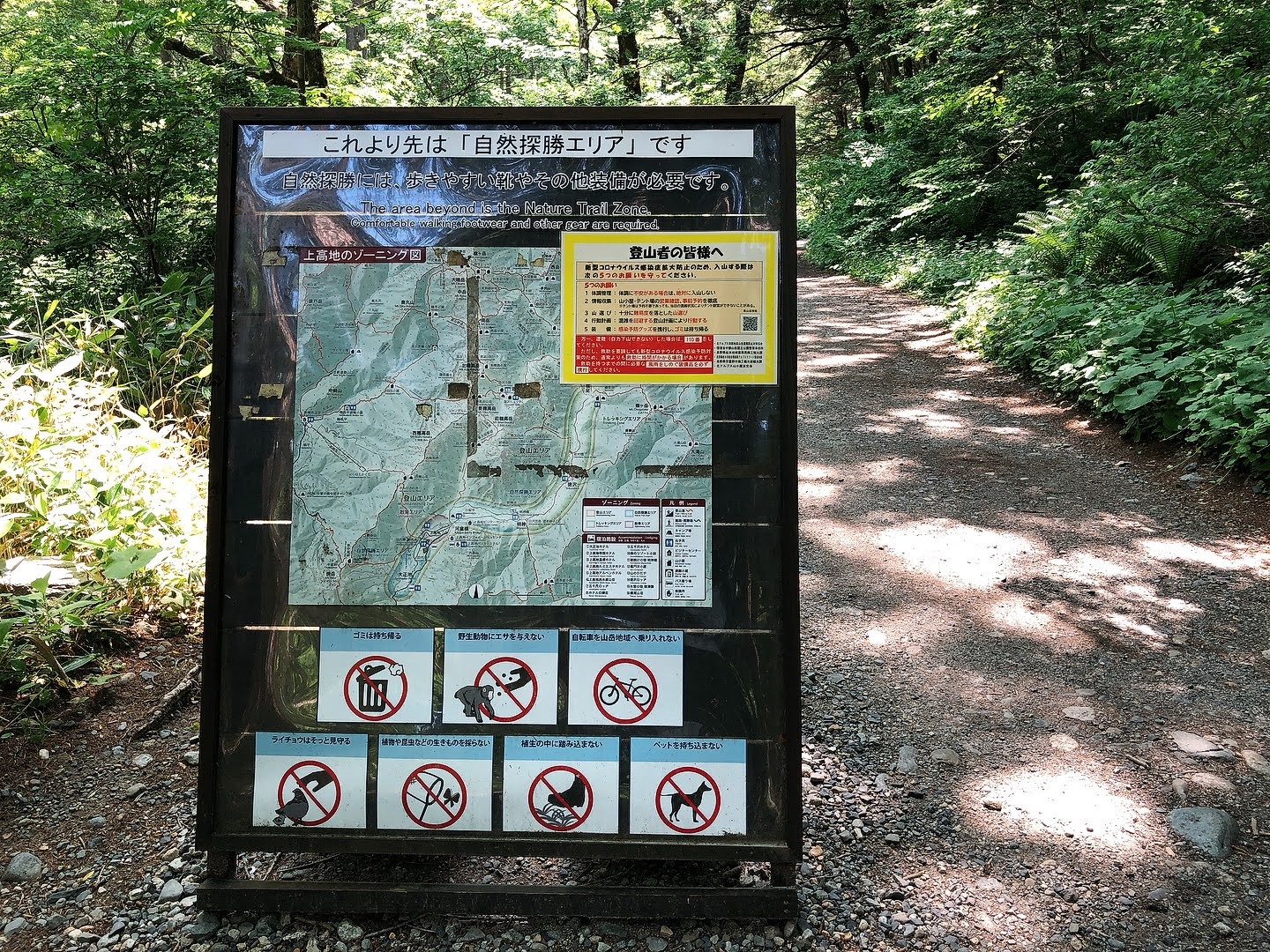 There were so much temptations near Kappa Bridge that I ended up staying too long there. However, the time was still 9:30 a.m. It was too early if I finish the hike before noon, so I decided to explore further.
It took about 45 mins from here to the next destination "Myojin Bridge" by walk. It looked like a long and exhausting hike, but there was no doubt that the upcoming scenery will be terrific. Let's go.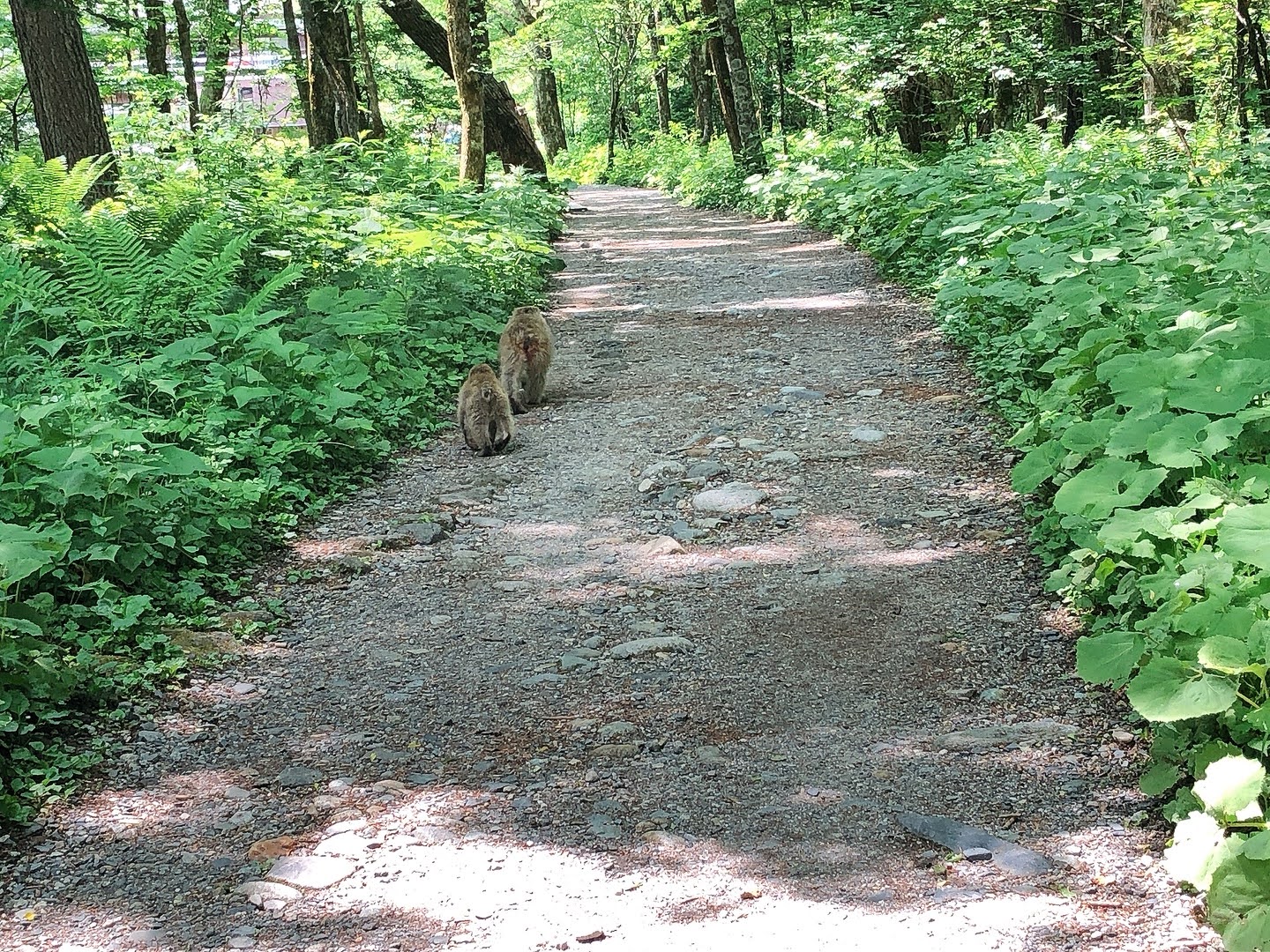 From Kappa Bridge to Myojin Pond, there were 2 walking courses along the Azusa River, the right bank path and the left bank path. The right bank path takes 25 mins more than the left path, if you prefer an easier course, I'd recommend taking the left bank path like me.
On the way, it was indeed an eye-opener to catch a glimpse of Japanese monkeys. Kamikochi is their natural habitat so they were not too shy when meeting people. They were so cute that when people got closer, they sat down and started grooming.
Please keep in mind that they are still wildlife, keep a certain distance with them and do not feed.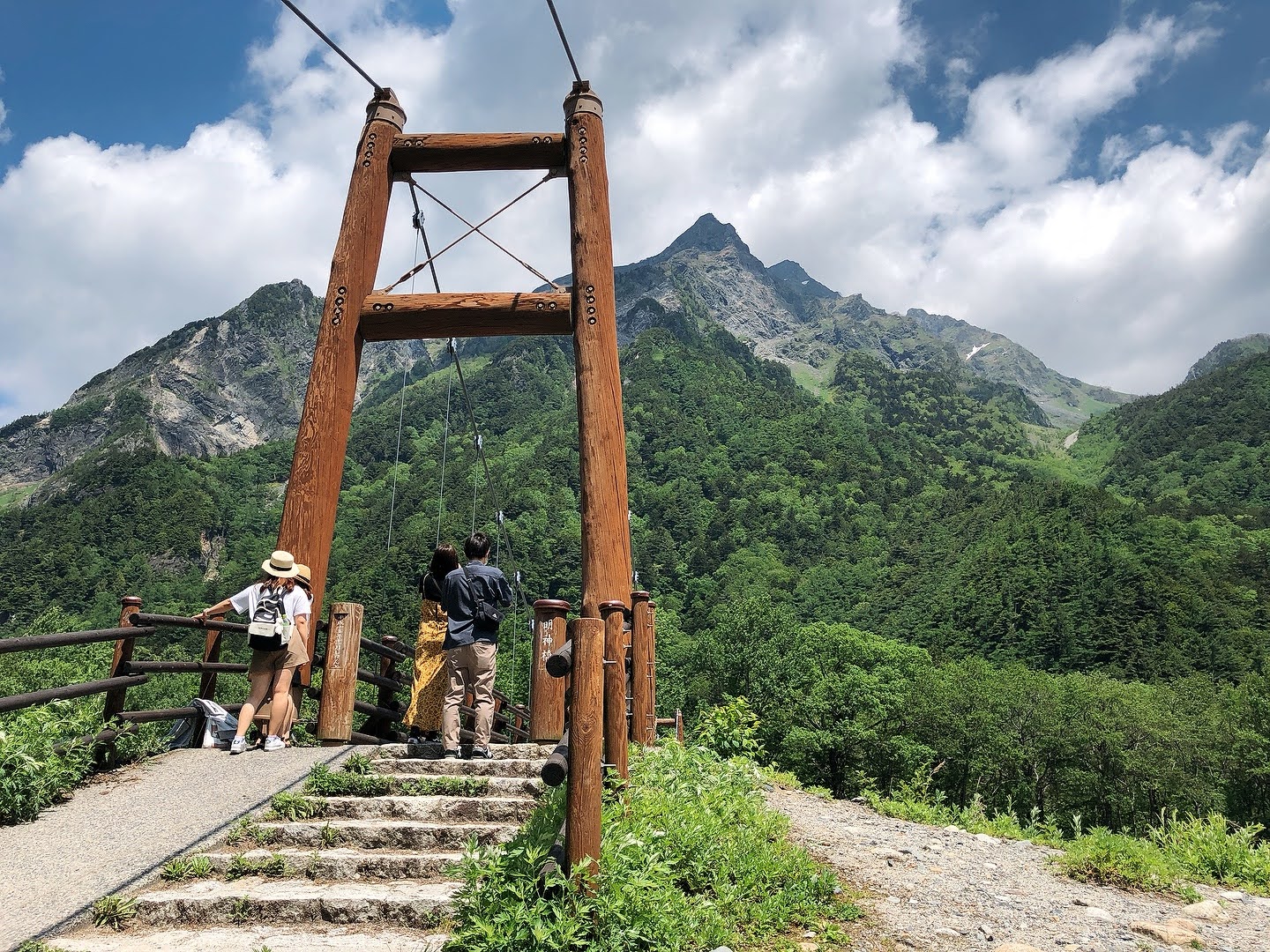 I finally arrived at Myojin Bridge after walking for 45 minutes. Without the crowds at Kappa Bridge, I could enjoy the calm serenity of the place.
⑨⑩Myojin Pond, No. 1 scenic spot at writer's point of view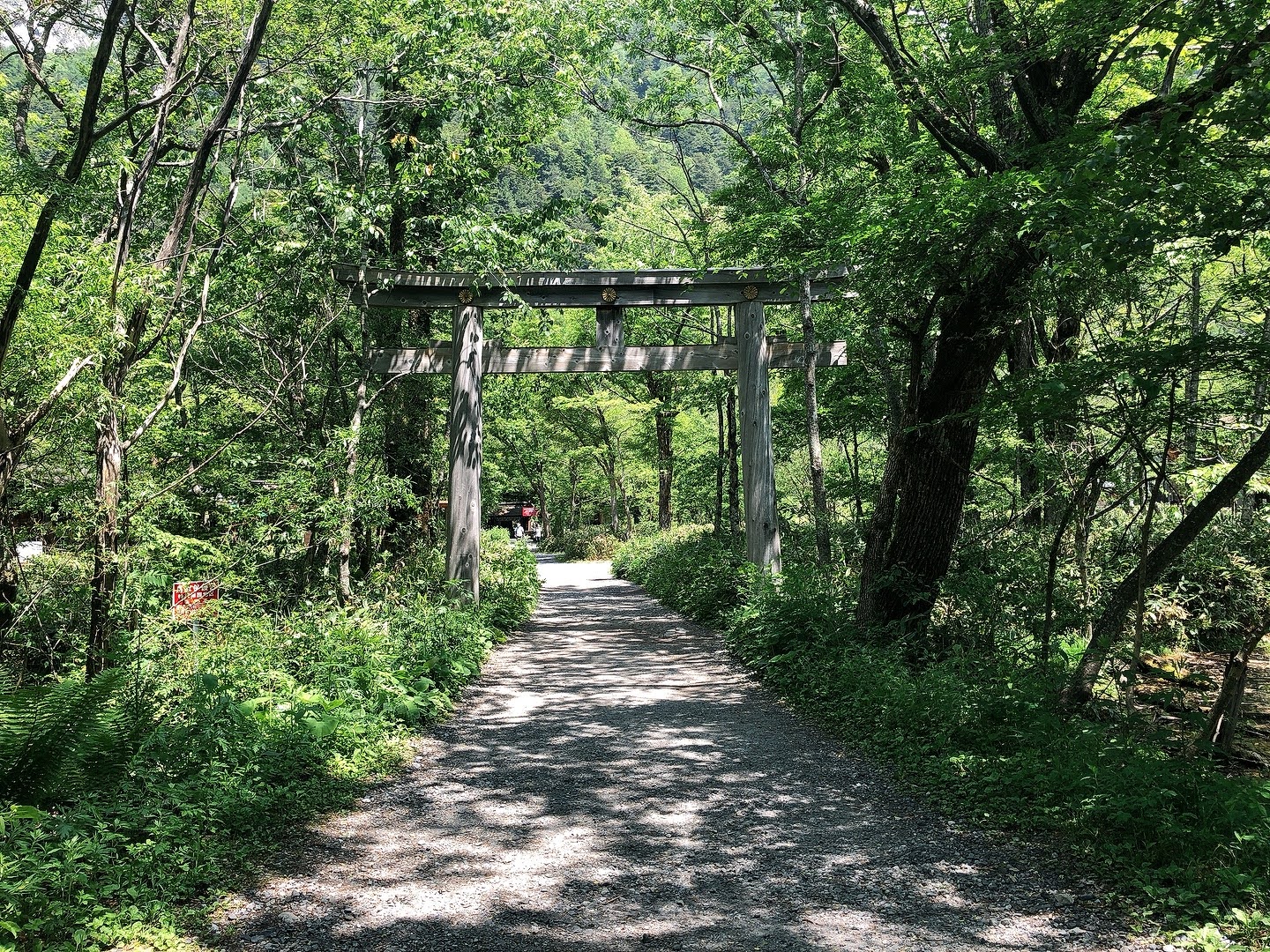 After crossing the Myojin Bridge and walked for 10 minutes, I saw the torii gate of Hotaka Shrine Okumiya. I entered the shrine with a bow, paid the entrance fee of 500yen and proceeded to the Myojin Pond.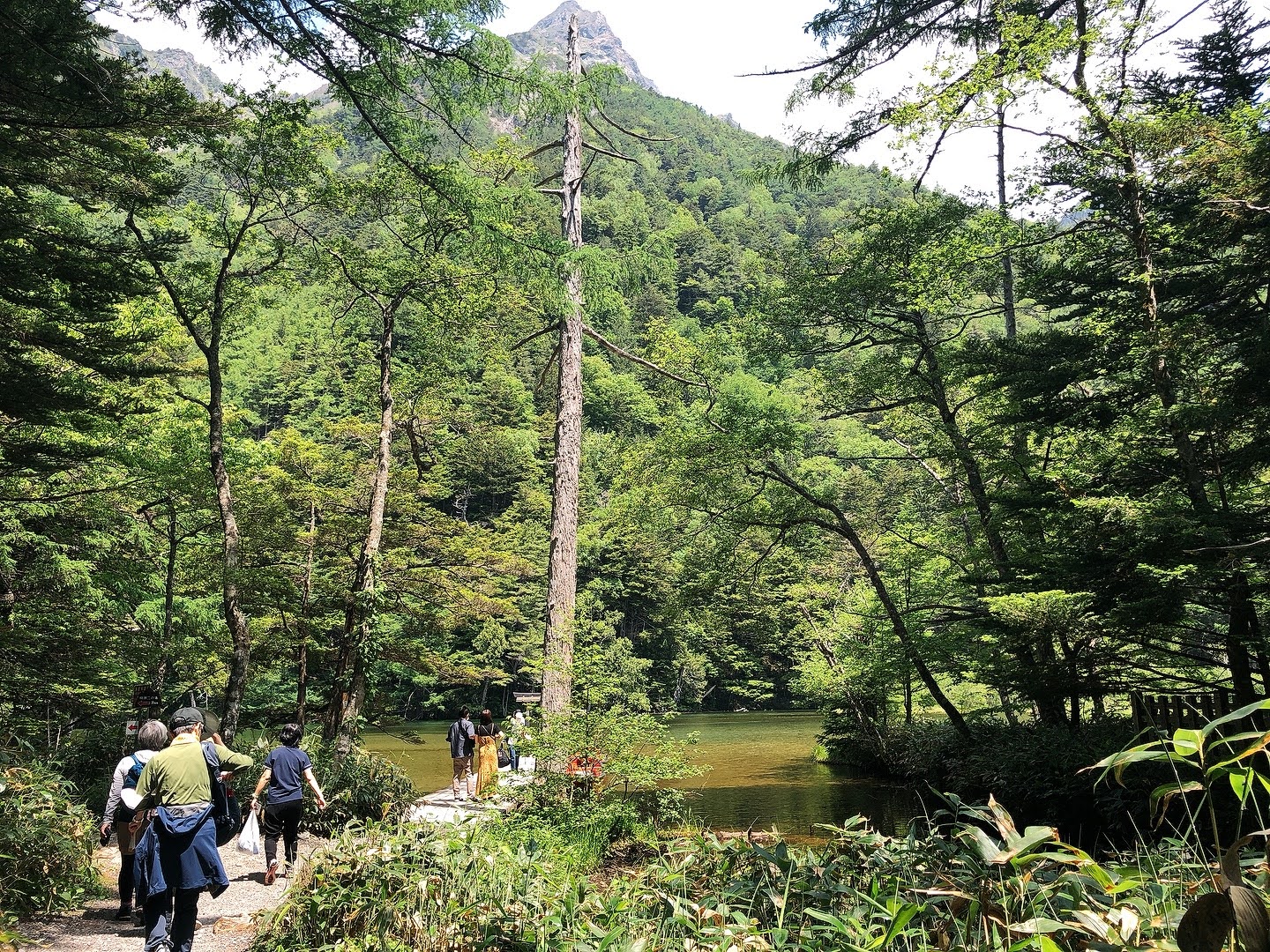 The Myojin Pond consists of two differently-sized bodies of water, which are called Ichinoike (first pond) and Ninoike (second pond). It formed a gourd shape when looking from above.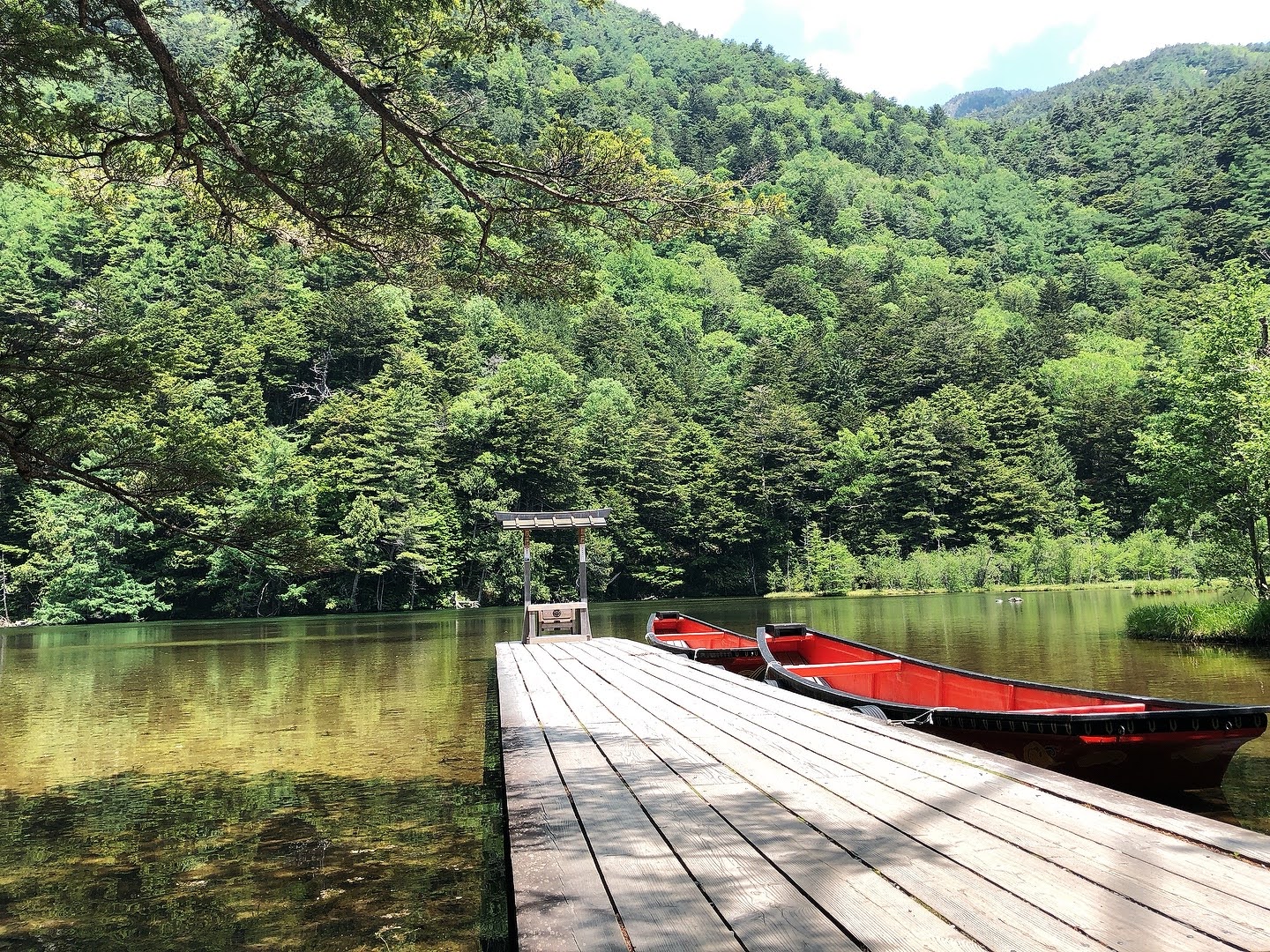 First came to my sight was the Ichinoike, a pond surrounded by larch forests. Its size was larger than I expected. The images of a long boat dock, an offering box and two red boats used at festivals were clearly projected in the surface of the pond. It was just beautiful.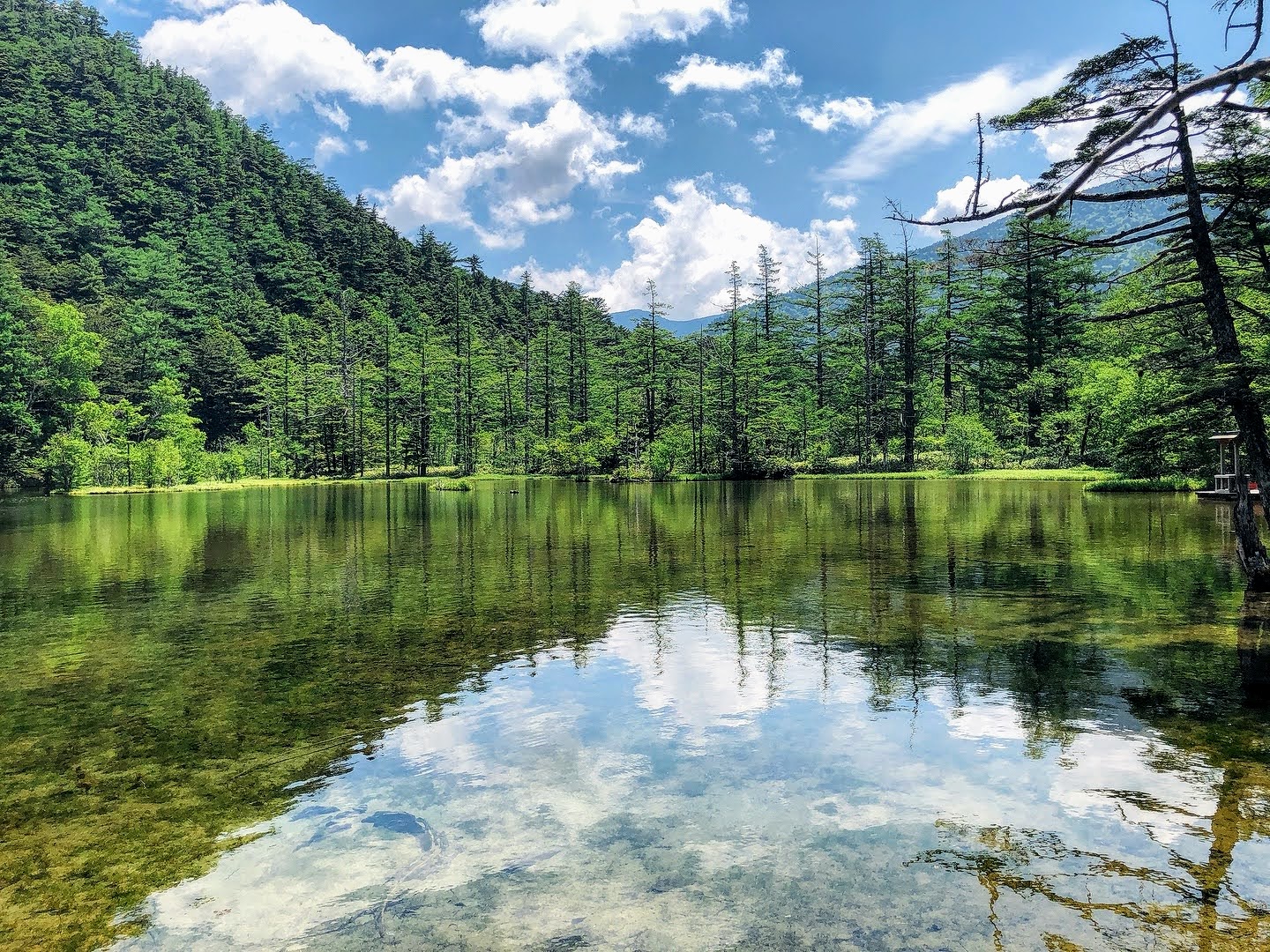 Going further to the left, you will see a blue sky was reflected on the pond's crystal clear surface. I was shocked by the amazing scenery in front of me.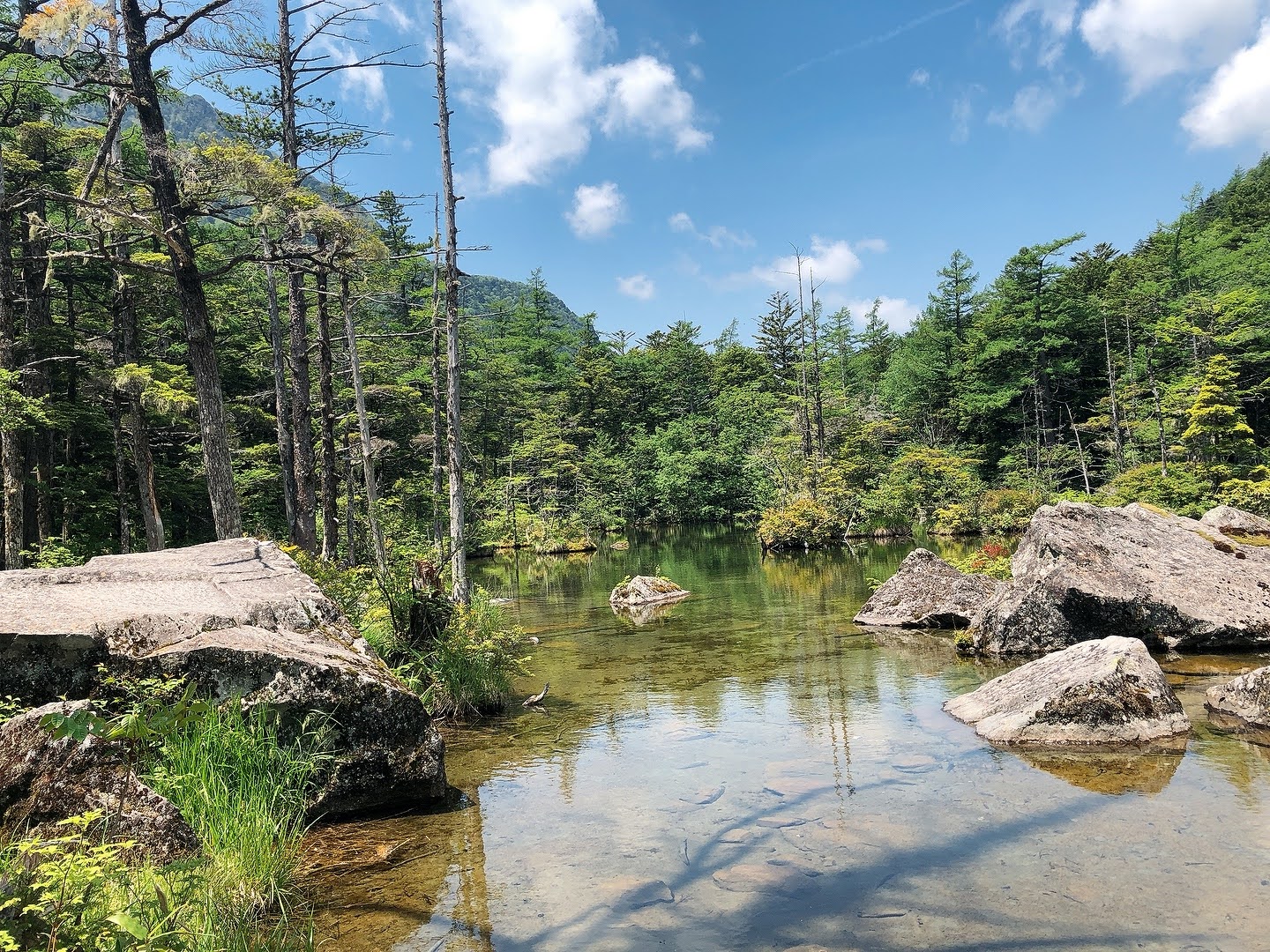 There was the Ninoike in the left side at the back, this small pond has a lovely view that resembles a Japanese landscape garden with large rocks standing in the pond.
The hike was more exhausting than I thought, but it was rewarding. I was glad to be here to witness the mystical beauty of Kamikochi.
◎Basic information of Hotaka Shrine Okumiya
Admission Time
6:00~ until sunset(everyday on the opening season)
Address
Kamikochi, Azumi, Nagano Prefecture
Tel
0263-95-2430
※Winter 0263-82-2003
Admission
Adult 500yen / Student 200yen
Homepage
Click here
⑪Greetings at Weston Monument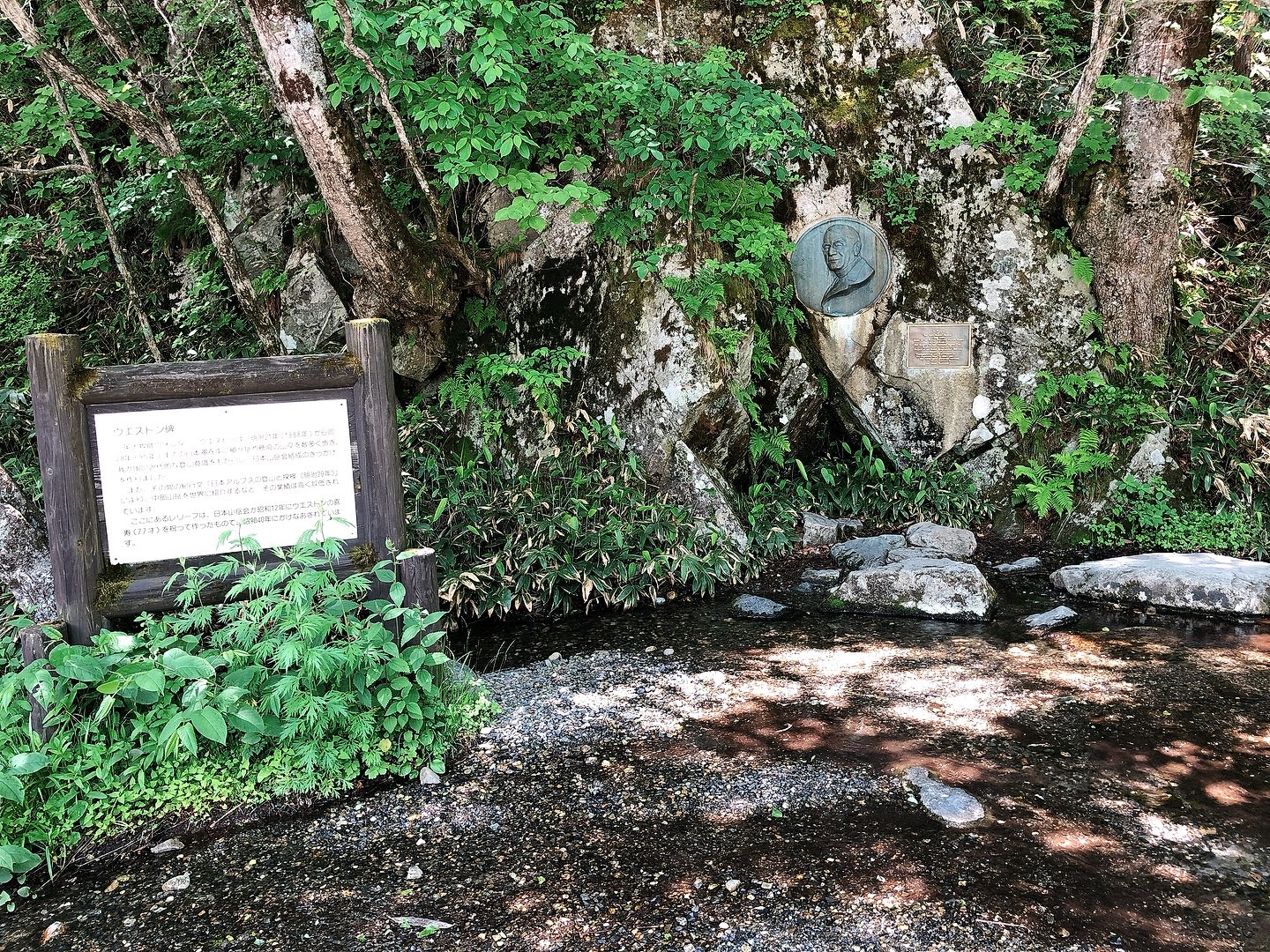 After visiting Myojin Pond, it took about an hour to go back the way I came. I finally arrived at Weston Monument. Thanks to Mr. W Weston, the Japanese Alps and Kamikochi became well-known to the world. Without him, I might not be here.
⑫Healed by the onsen and lunch at Kamikochi Lemeiesta Hotel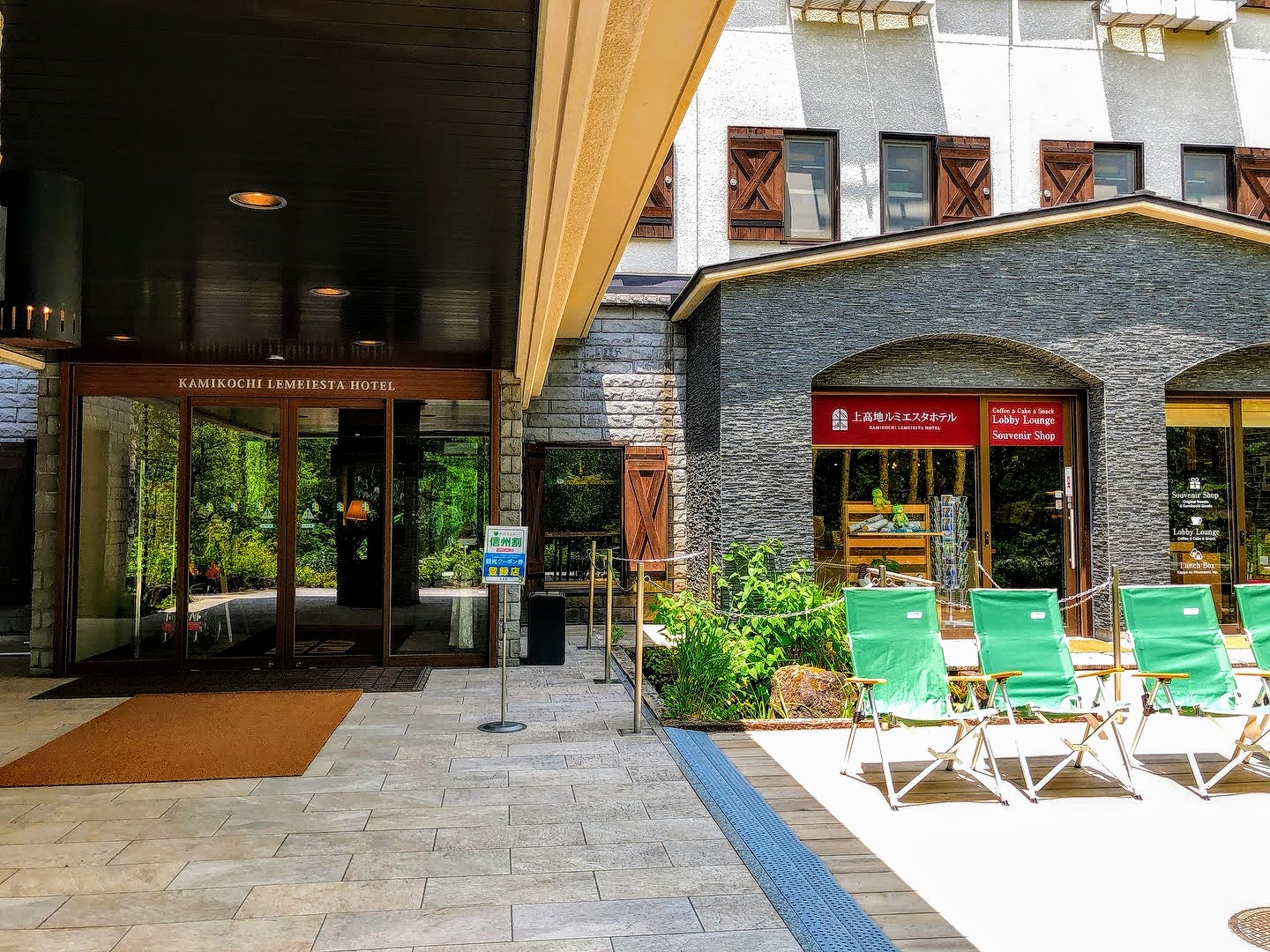 I came by a hotel after leaving the Weston Monument for 1 min. The hotel sat in a tranquil location and I decided to go inside for my lunch.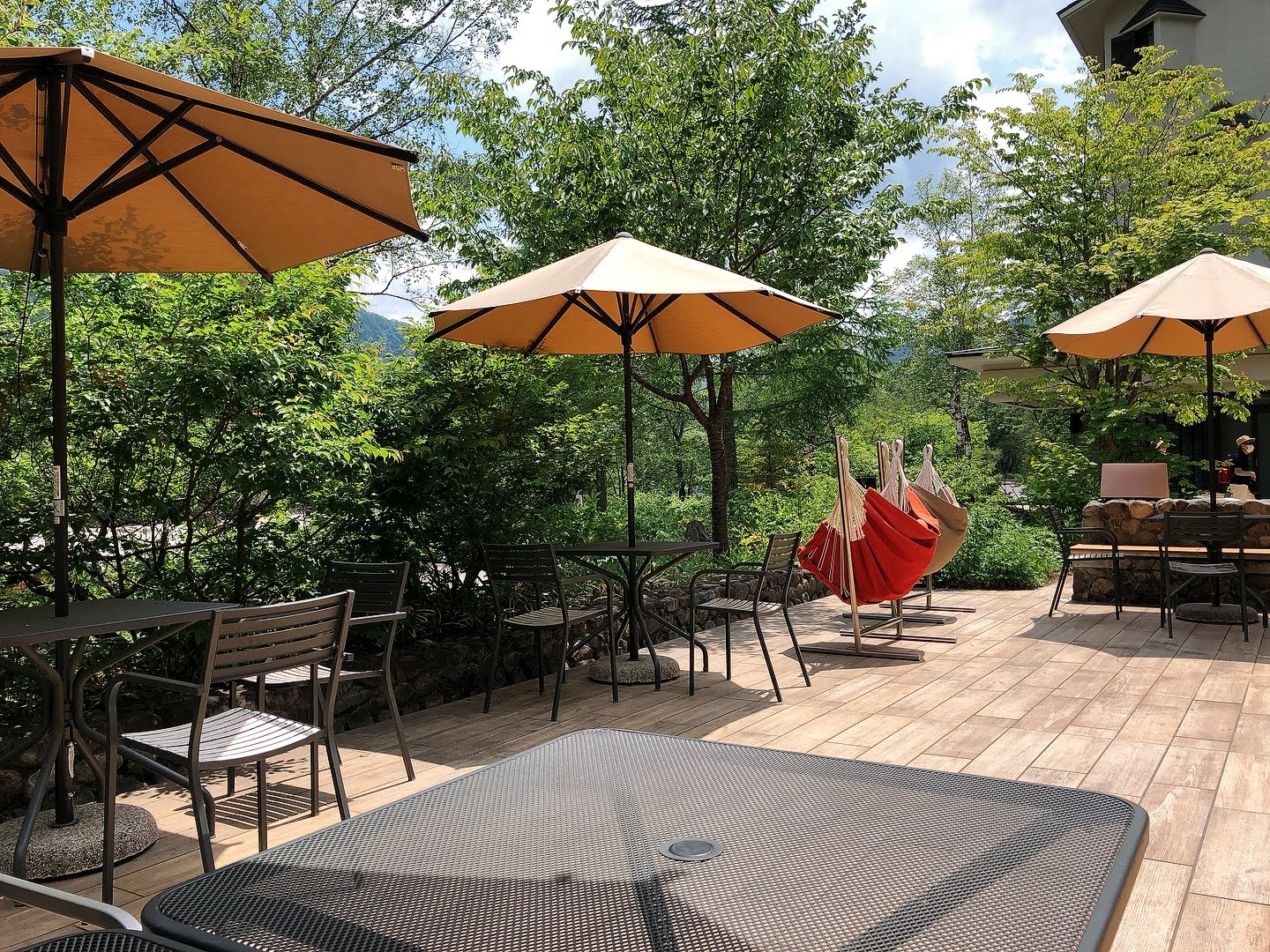 One of the reasons that I chose this hotel was its terrace. The restaurant offered both set menu and à la carte. Having a lunch in a chilled atmosphere on the terrace helped me unwind after a tiring day.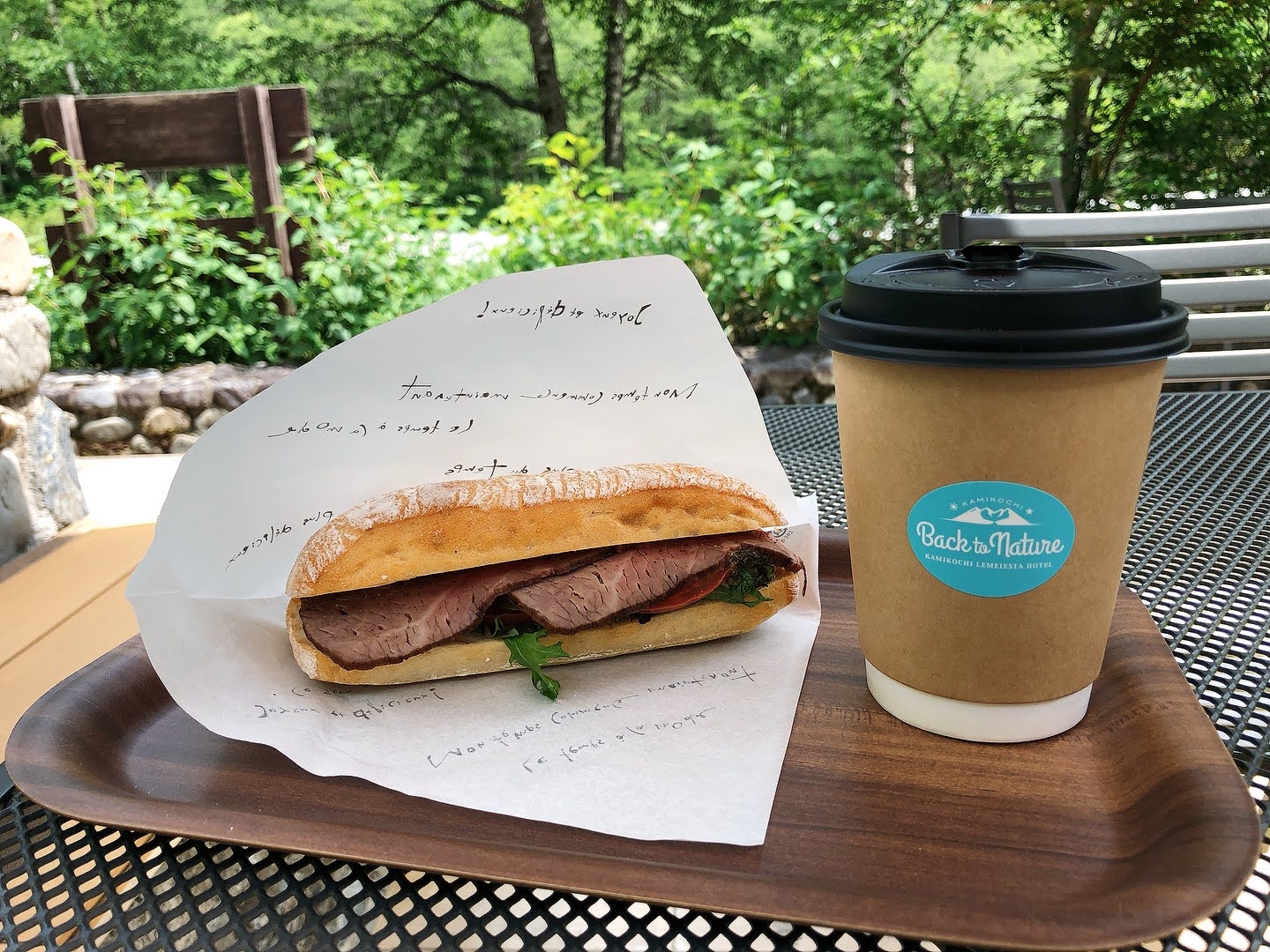 At the terrace seat, I can choose between homemade sandwiches and homemade burgers(※). On that day, I ordered the roast beef sandwich as recommended by the chef.
The roast beef was said to be popular as people buy it as a gift and take it home. The perfect blend of fat and beef yields tender roasts. The ciabatta bread was chewy and matched well with the ingredients.
*Contents varies depending on the day.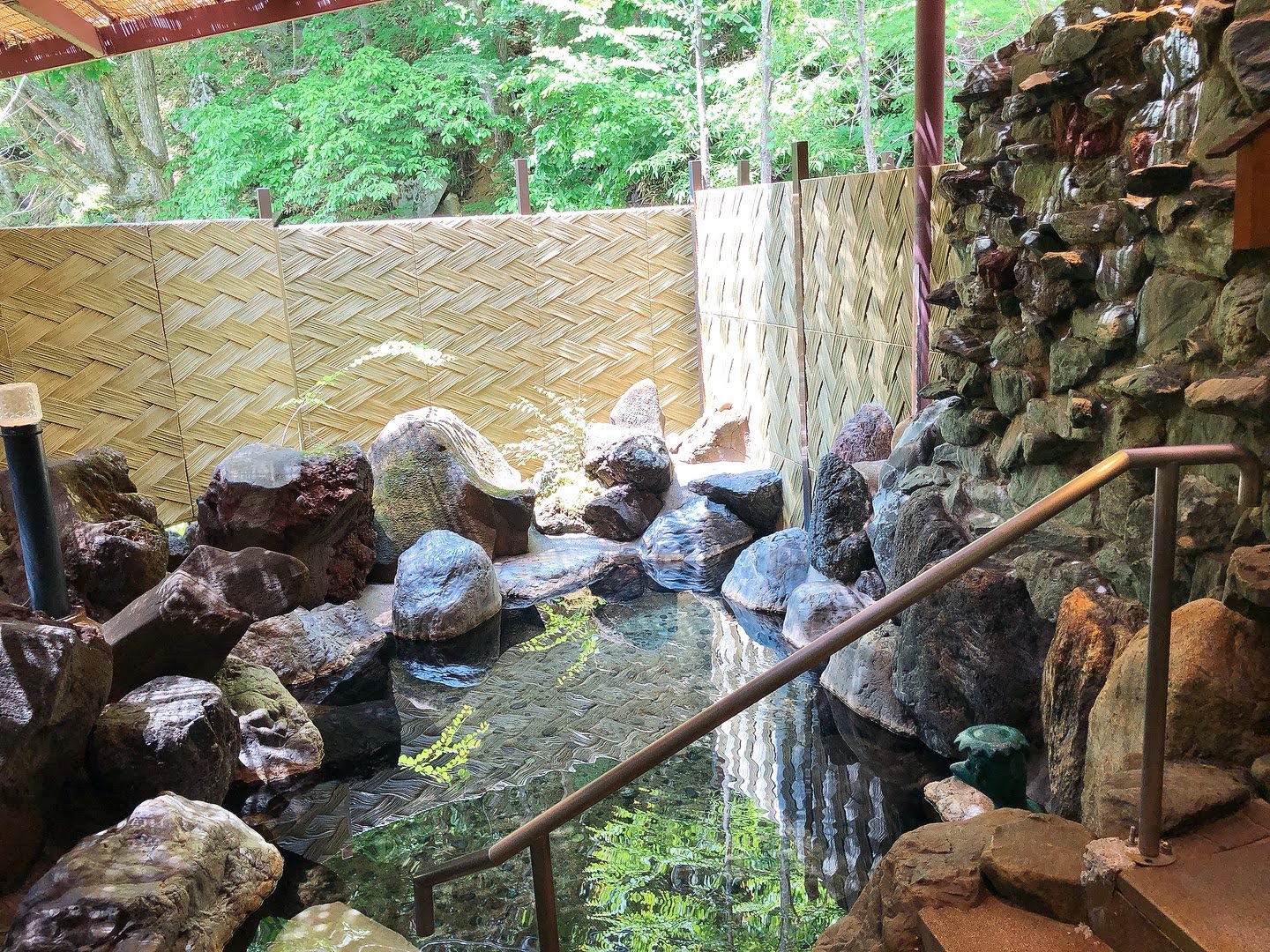 Another reason that I chose this hotel was its 100% natural hot spring, which was one of the only two facilities in Kamikochi offering hot spring. Onsen was said to have relaxing effect on muscle pain and fatigue, and I hope a soak in bath can help relieve my leg pain from walking. I was grateful that the hotel offered all sorts of amenities and a set of towers was given to day use visitors, which helped a lot.
※The photos were taken with special permission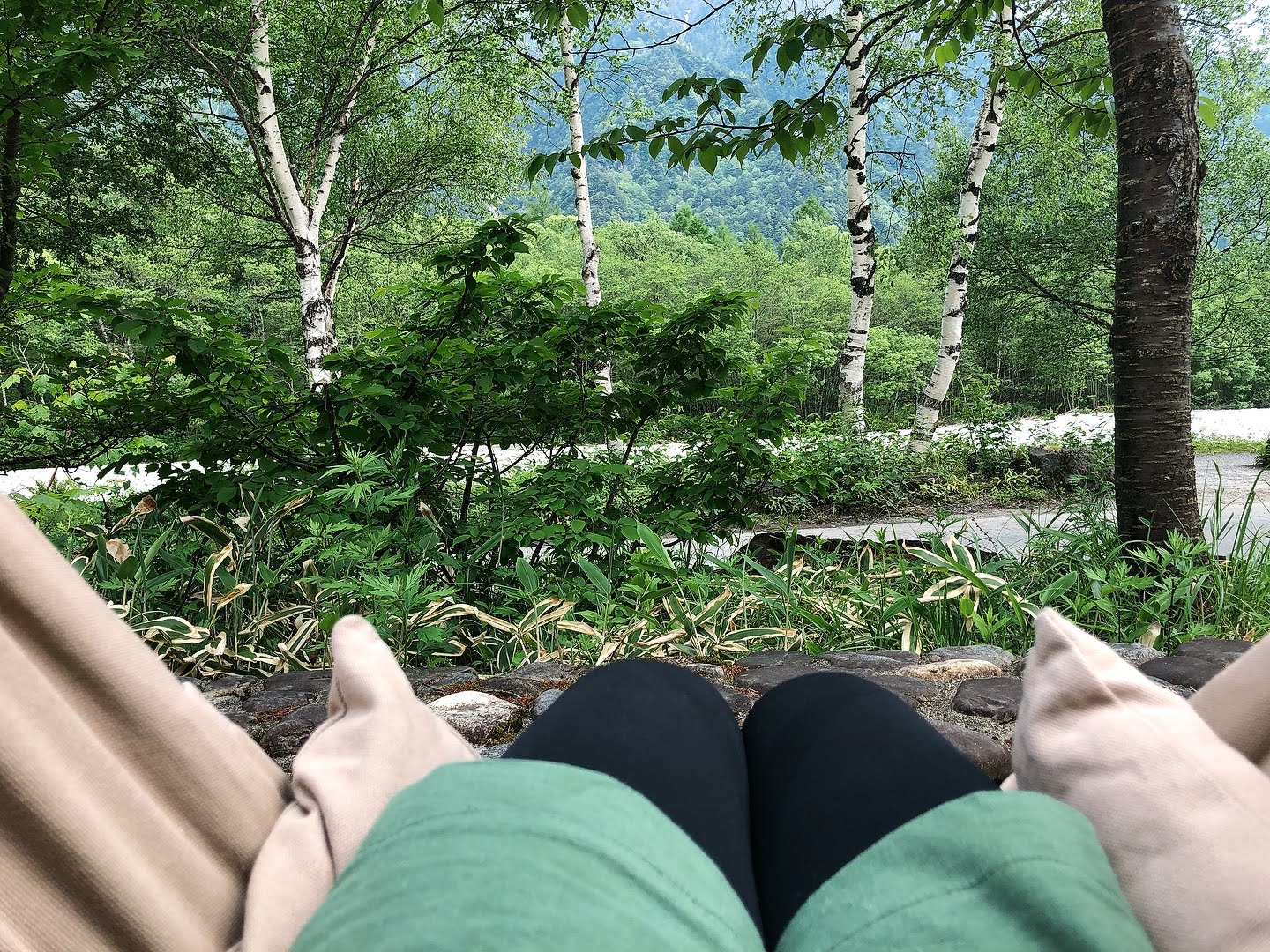 After finishing a hot bath, I went to the terrace again for a rest and a breath of fresh air.
It was so comfortable to lay down in a hammock that I almost fell into sleep.
◎Basic information of Kamikochi Lemeiesta Hotel
Operating hours
Restaurant 11:30~14:00(Last order 13:20)

※Reservation is required at least 3 days in advance.

Terrace & Lounge 10:00~15:00(Last order 14:30)

Day use onsen 11:00~13:00(Last entry 12:30)

Address
4469-1 Azumi, Matsumoto-shi, Nagano Prefecture
Tel
0263-95-2121
Fee
Day use Onsen

Adult 2,200yen(Consumption&bathing tax included)

Child(under 12 yrs old)1,100yen(Consumption tax included, bathing fee is exempted)

Homepage

Click here for details
★Recommend spending a night at Kamikochi Lemeiesta Hotel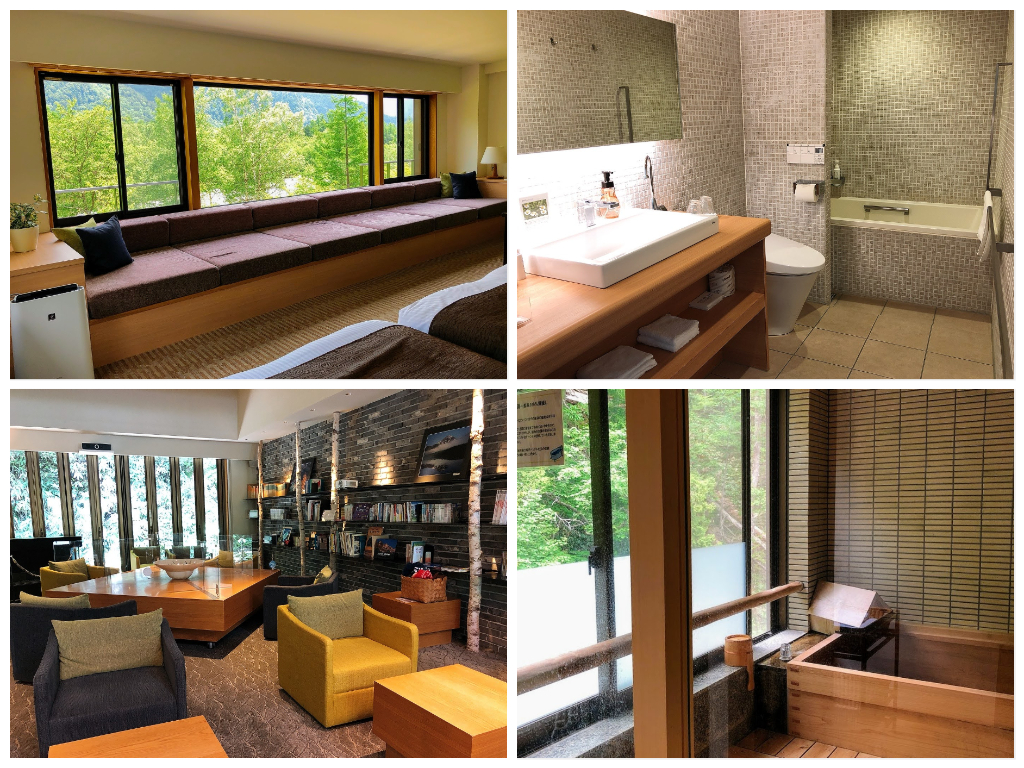 Needless to say, it is also appealing to spend a night at Kamikochi Lemeiesta Hotel. Guest rooms with stunning views, large bathhouse, open-air bath, private bath, a bath with free-flowing hot spring water in each guest room, free drinks, light snacks, a lobby furnished with all kinds of books, a wide range of facilities available etc, these were all the charms that the hotel offered to make your stay a memorable one.
This hotel was also known as an inn where starry night sky can be enjoyed. If you are still confused with which hotel to choose for your stay, why not consider the Kamikochi Lemeiesta Hotel?
⑬Cheers at Kappa Bridge! Head for Kamikochi Bus Terminal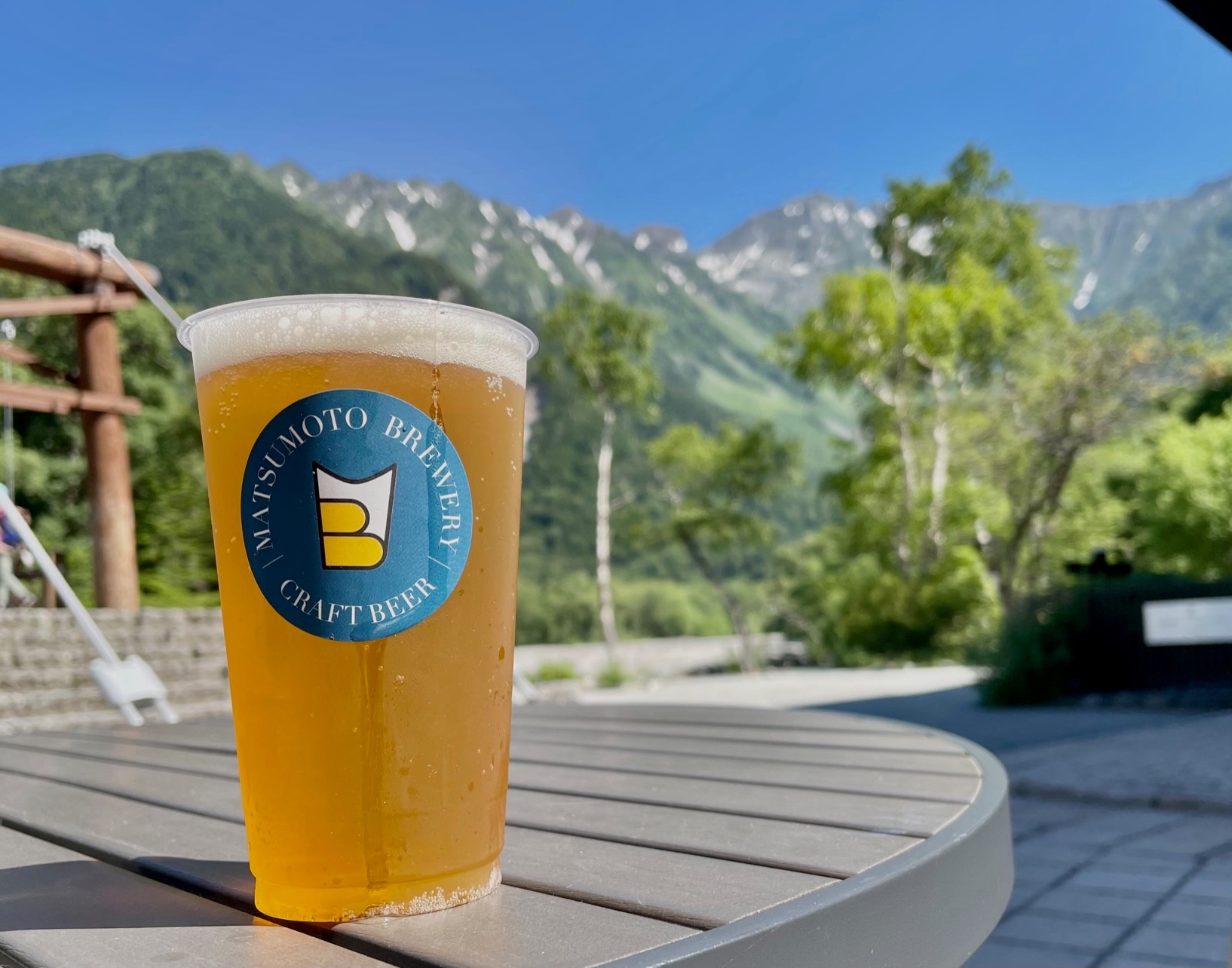 It almost came to an end of my trip. I went back to Kappa Bridge to take a return bus. After a day of tiring hike, I decided to treat and reward myself with a cup of tasty beer.
I chose a craft beer called "Kamikochi Session Ipa" produced by Matsumoto Brewery.
The beer with refreshing citrus flavor and was popular among women.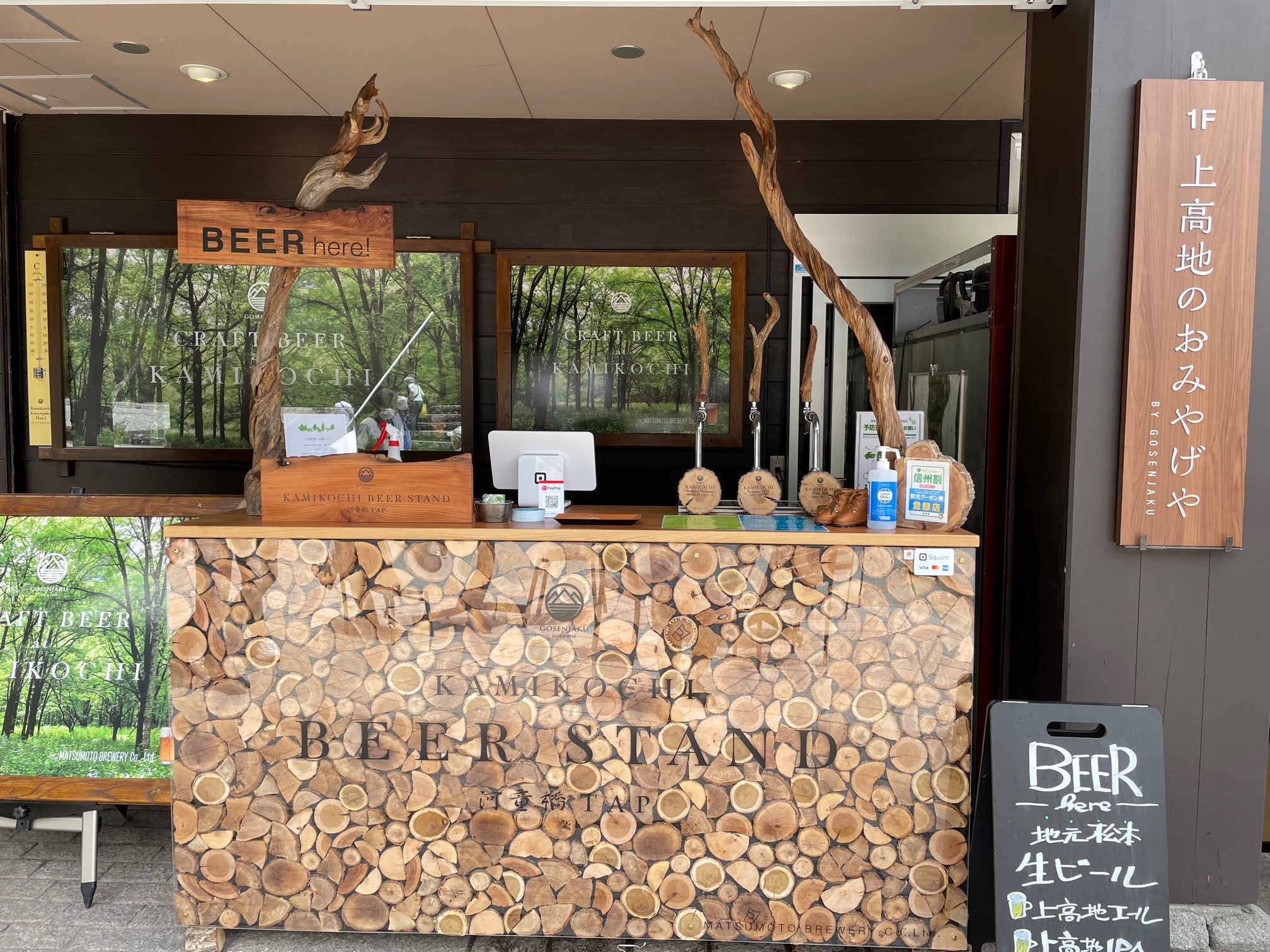 I tried the first bite. The refreshing scent went through my nose and cooled me down.
In order not to get drunk, I drank it slowly, but it was so tasty that I finished it in just a few sips. I was so satisfied.
◎Basic Information of KAMIKOCHI BEER STAND Kappa Bridge TAP
Open hours
11:30-16:30

Open every day from mid July to end of Aug;

(For other periods, open on Sat & Sun only)

Close on mid-Nov

Address
4468 Kamikochi, Azumi, Matsumoto-shi, Nagano Prefecture

(A stall at the Gosenjaku Hotel Kamikochi)

Tel
NA
Homepage
Click here
From Kamikochi Bus Terminal to Matsumoto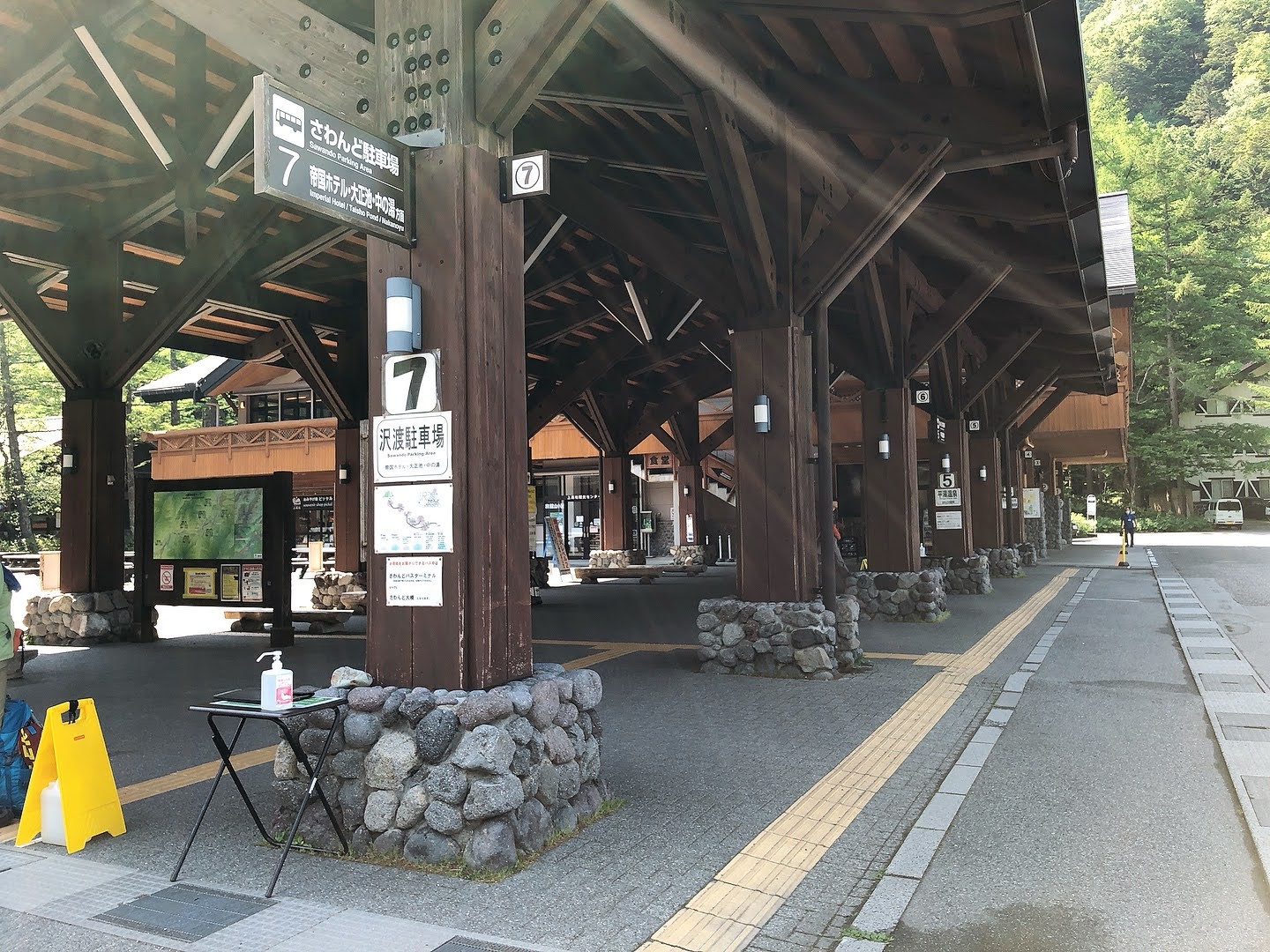 About 5 mins walk from Kappa Bridge, Kamikochi Bus Terminal was the largest bus stop in Kamikochi.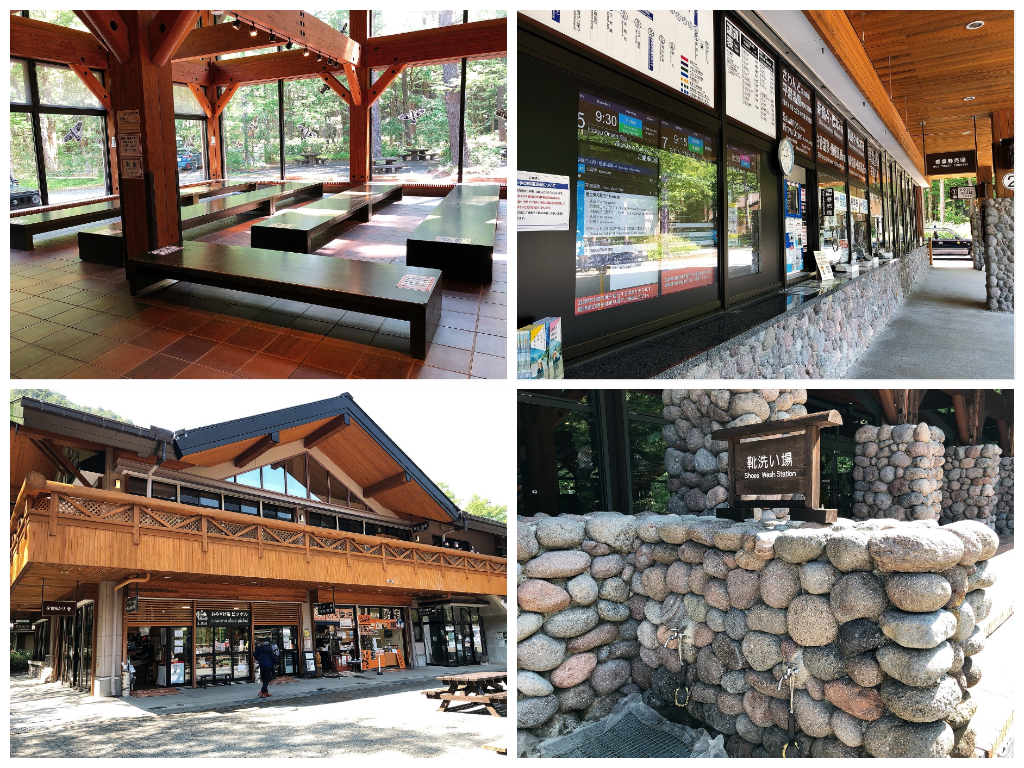 There were Kamikochi Tourist Center and Kamikochi Information Center nearby where you could shop for souvenirs, take a rest at the bench, or even clean your shoes before getting on the bus. The bus bounds for Matsumoto departed at Platform No.4. There was also an announcement when the boarding time approached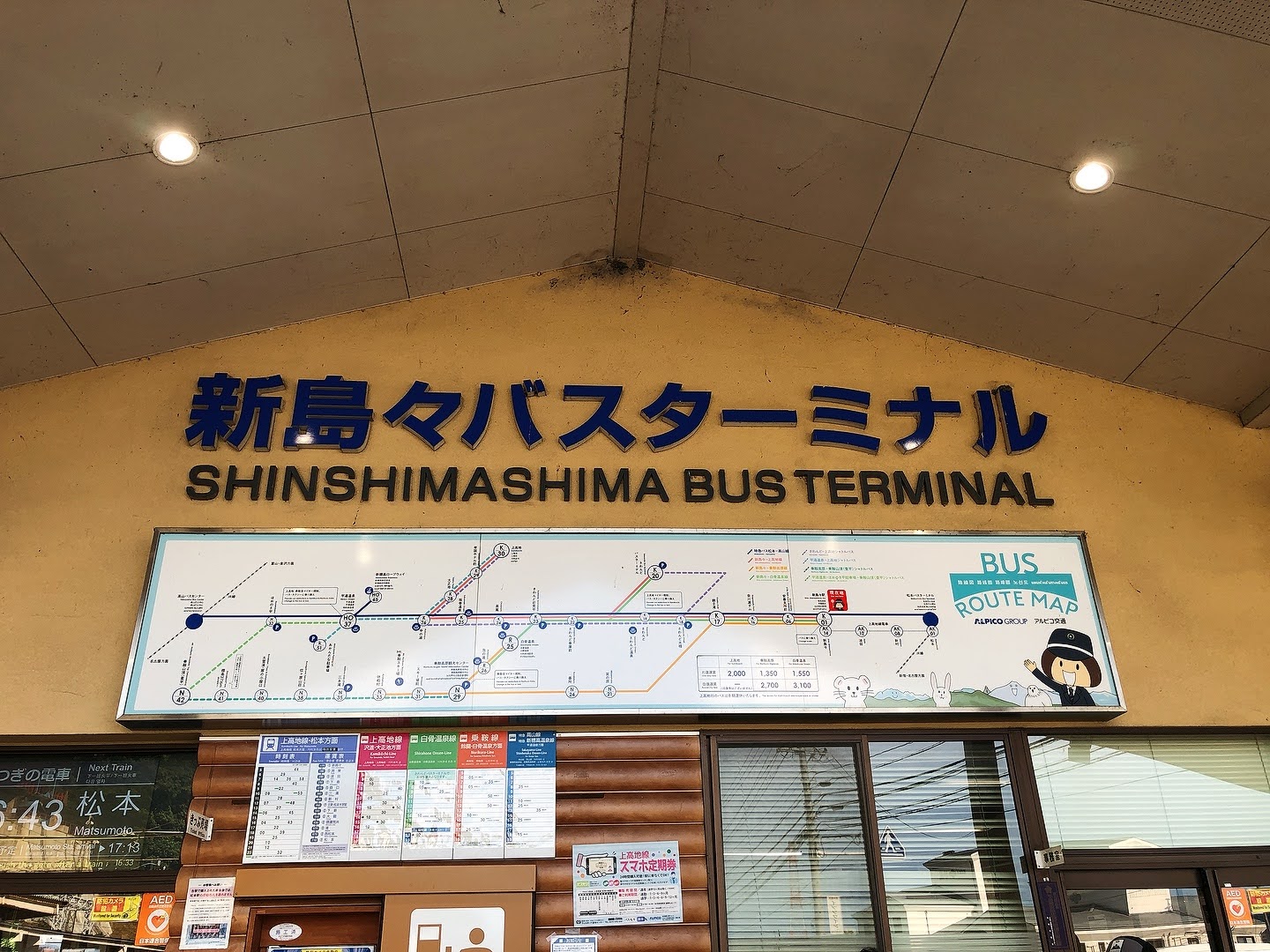 Unlike the way that I came, the bus didn't go directly to Matsumoto, but required a transit to train at Shin-shimashima Bus Terminal. It seemed to be a good deal as I didn't pay any extra to get on the train. The whole ride of bus and train to Matsumoto Station took me about 1.5 hours. I was finally back home.
Let's go to Kamikochi, a superb scenic spot in summer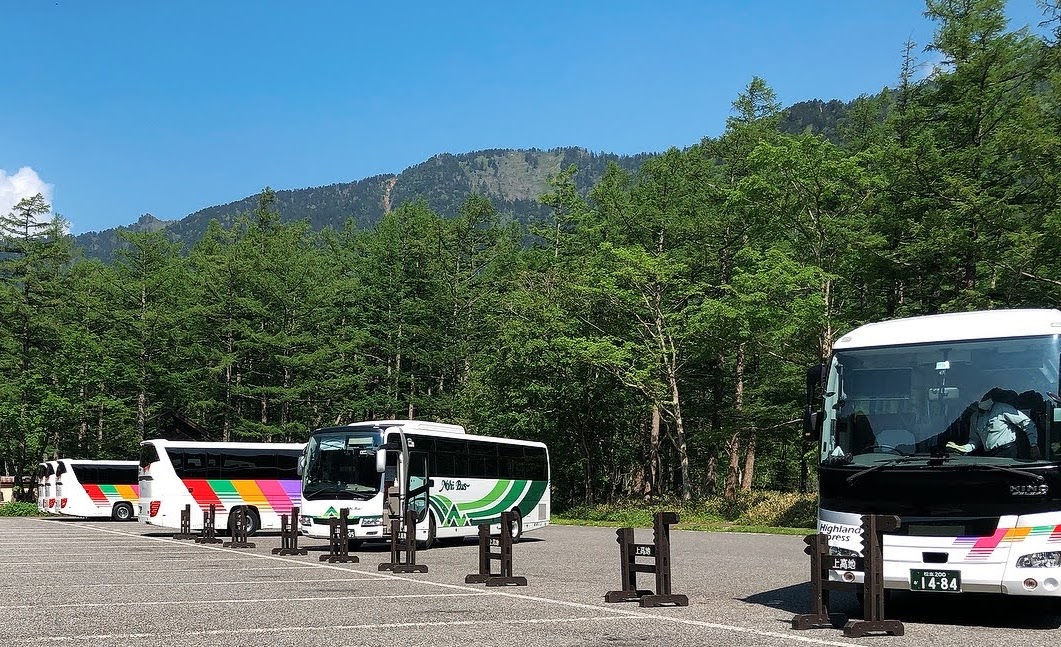 How was it? I shared with you my trip to Kamikochi in 2 parts of article. Kamikochi is like a paradise with stunning scenic spots. It looked difficult to go, but with bus, accessibility to Kamikochi became easy. Kamikochi will be closed before winter comes, so please take your time and start planning your trip before the season ends.
Click here to make a reservation for National Park Liner (from Matsumoto Bus Terminal)>>
If you want to make a reservation for an expressway bus,


Please go to "Japan Bus Online"

.
The information in this article is current at the time of writing.
It may differ from the latest information.