Touring in the air by sightseeing bus "Shibuya Street Ride"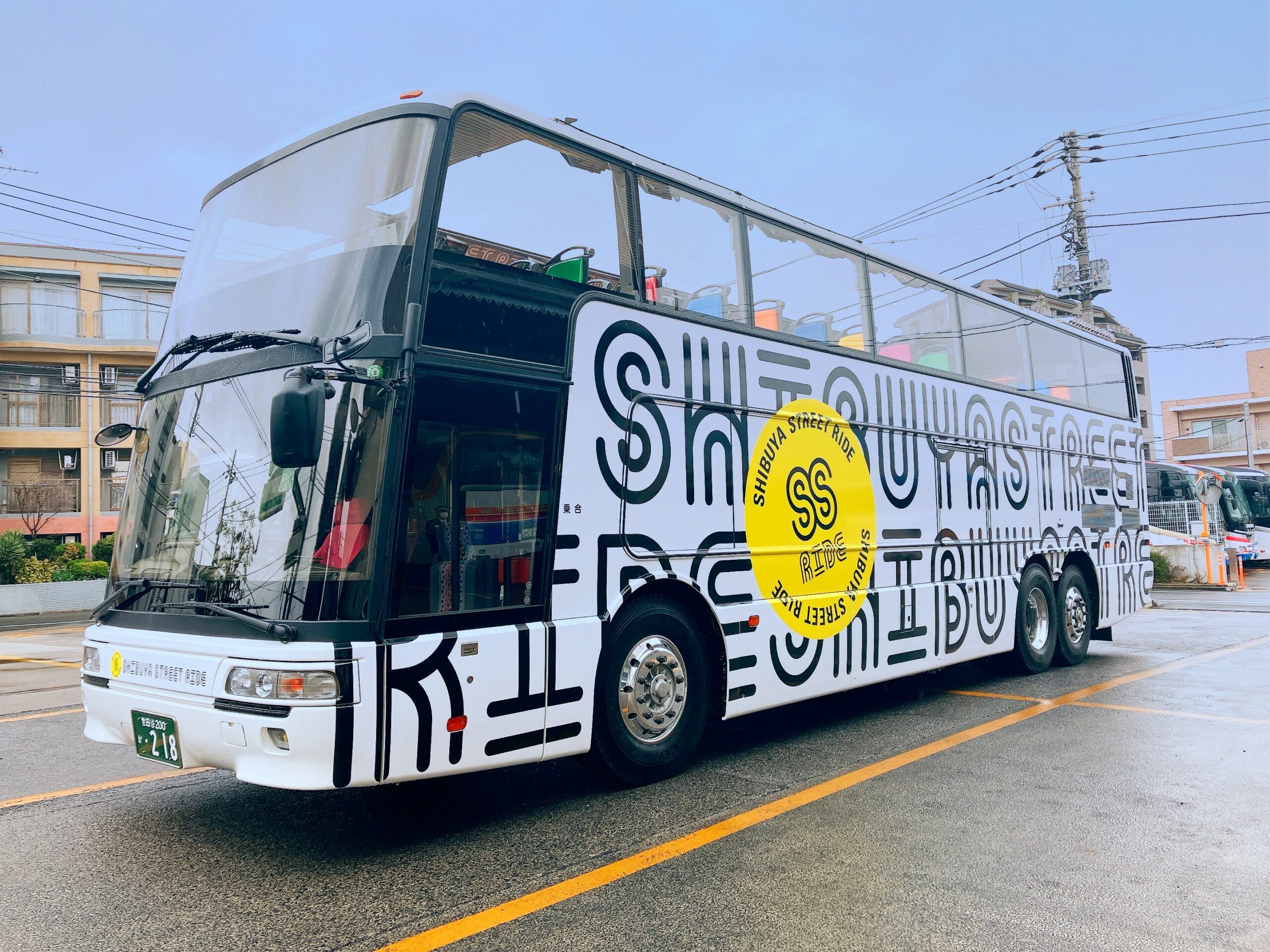 Most people have a perception that Shibuya is an area for youngsters only. In fact, there are lots of sightseeing spots you can find in Shibuya, like Meiji Shrine, Japan National Stadium, Aoyama and Omotesando. Thus Shibuya is not only for young people, but also a fashion and cultural hub where all generations can enjoy.
If you are reluctant in having a long and tiring day of sightseeing, then the sightseeing bus "Shibuya Street Ride" will be perfect for you. In this article, I am going to share with you my riding experience on "Shibuya Street Ride". Let us take a closer look on the highlights of this bus.
What is "Shibuya Street Ride"?
The Shibuya Street Ride is a sightseeing bus taking you to popular and well-known spots in down town Shibuya. Riding in a double-decker roofless bus in the city offers an amusement like experience. During the ride, visitors can learn about the history and culture of Shibuya through multilingual guides and in-cabin monitors, along with popular background music.
The left side features a logo design inspired by the concept of connecting and touring the streets, while the right side features the landmarks, music and fashion representing Shibuya.
I am sure that you will have your tension arouse by travelling on such a colorful bus.
3 distinctive features of "Shibuya Street Ride"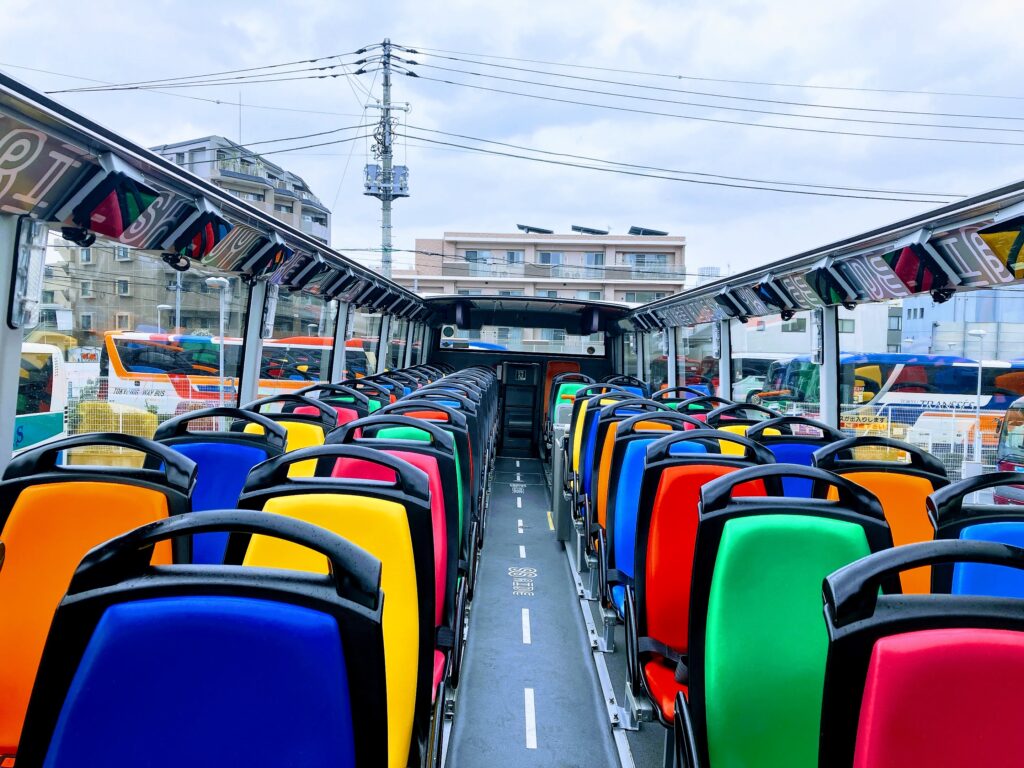 What makes "Shibuya Street Ride" different from other buses? Here are the three main features.
①You can enjoy breezing the city air on the top deck of a roofless bus.
②You can learn about the history and culture of Shibuya through the informative audio guides.
③You can make use of an exclusive smartphone application to maximize the enjoyment of walking around Shibuya after getting off the bus.
The Shibuya Street Ride offers you a spectacular panoramic view of the metropolitan city by touring around the major spots of Shibuya. After finishing the sightseeing bus tour, you may make use of an exclusive travel guide apps to explore Shibuya further on your own.
How is it? Doesn't it sound appealing?!
How was my ride?
I took a ride on the "Shibuya Street Ride" and I am going to share with you my tour in the following report.
(By the way, I still enjoyed the ride though it was a rainy day)
↓ The bus goes through the route below↓
Shibuya Station(Shibuya Fukuras)
↓
Scramble Crossing
↓
Shibuya Koen-dori Avenue
↓
Harajuku
↓
Japan National Stadium
↓
Meiji Jingu Outer Garden
↓
Omotesando
↓
Meiji-dori Avenue
↓
Dogenzaka
↓
Shibuya Station(Shibuya Fukuras)
※The entire route takes around 50-60 mins to finish, passengers are not allowed to hop off in the middle on the ride.
Let's start off our ride.
◆Get on board at Shibuya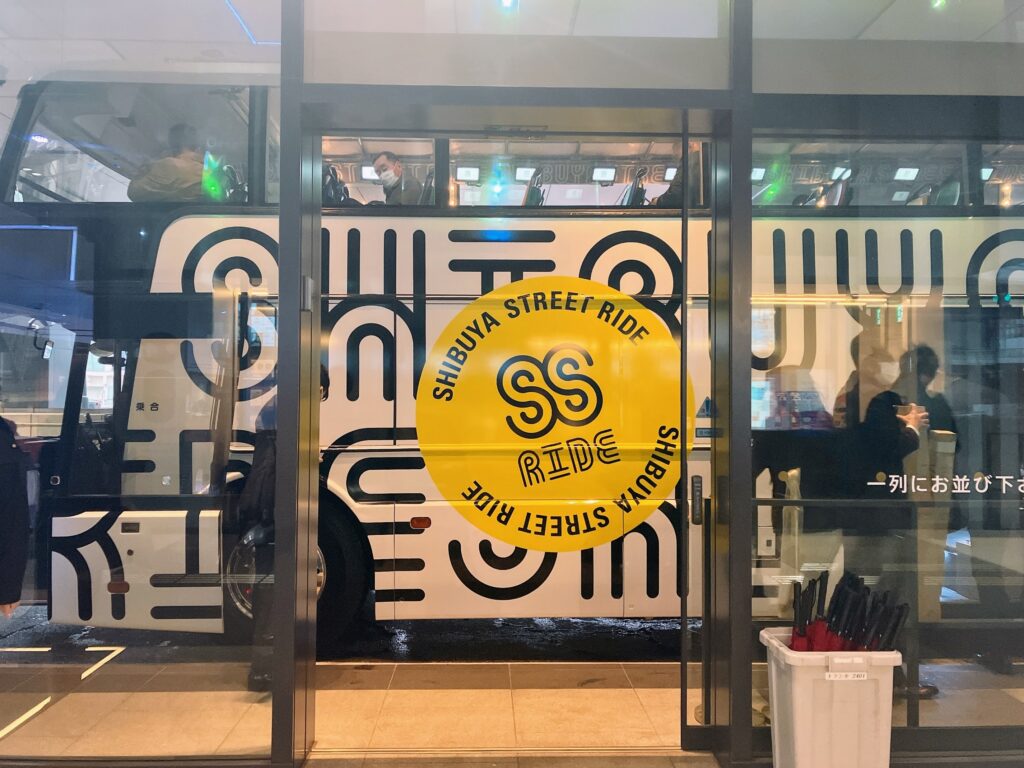 The "Shibuya Street Ride" departs at Platform No 9 at Shibuya Fukuras. The bus was coated with a stylish exterior, and I was excited in riding it.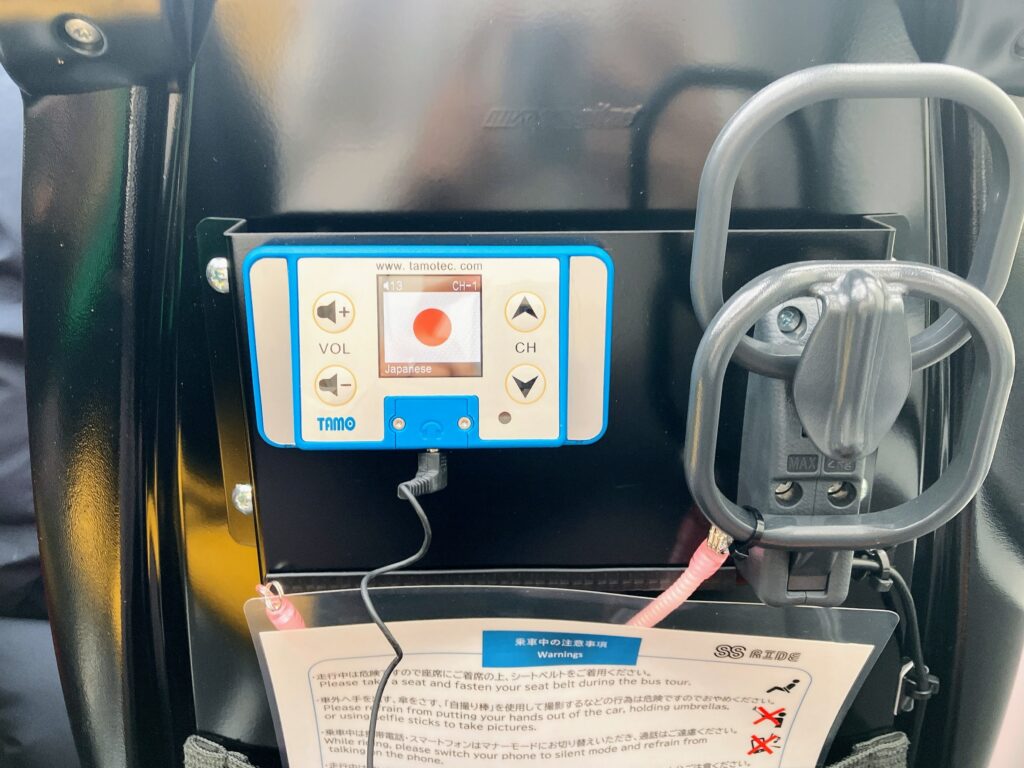 I picked my own seat after boarding. I was also given an earphone when I boarded, I plugged in the earphone into the audio guide device in blue and selected the language by pressing the channel (CH) button.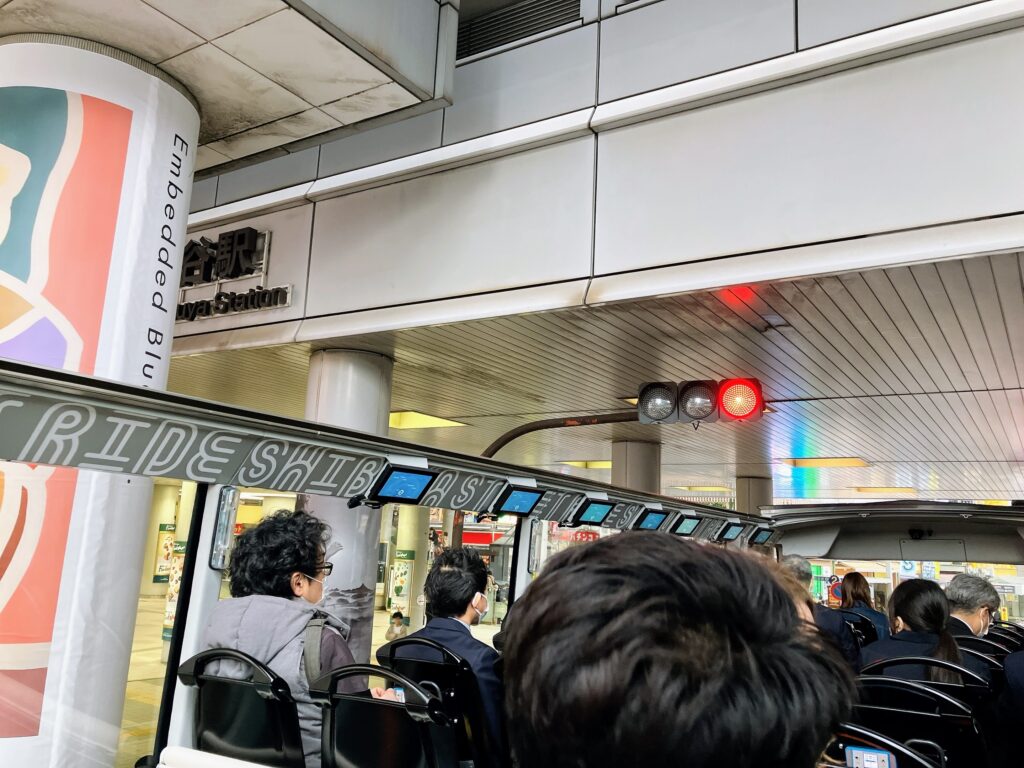 The bus was about to head off when everyone got ready.
Look! As it was a roofless bus, it was thrilling as the railway track was just above my head.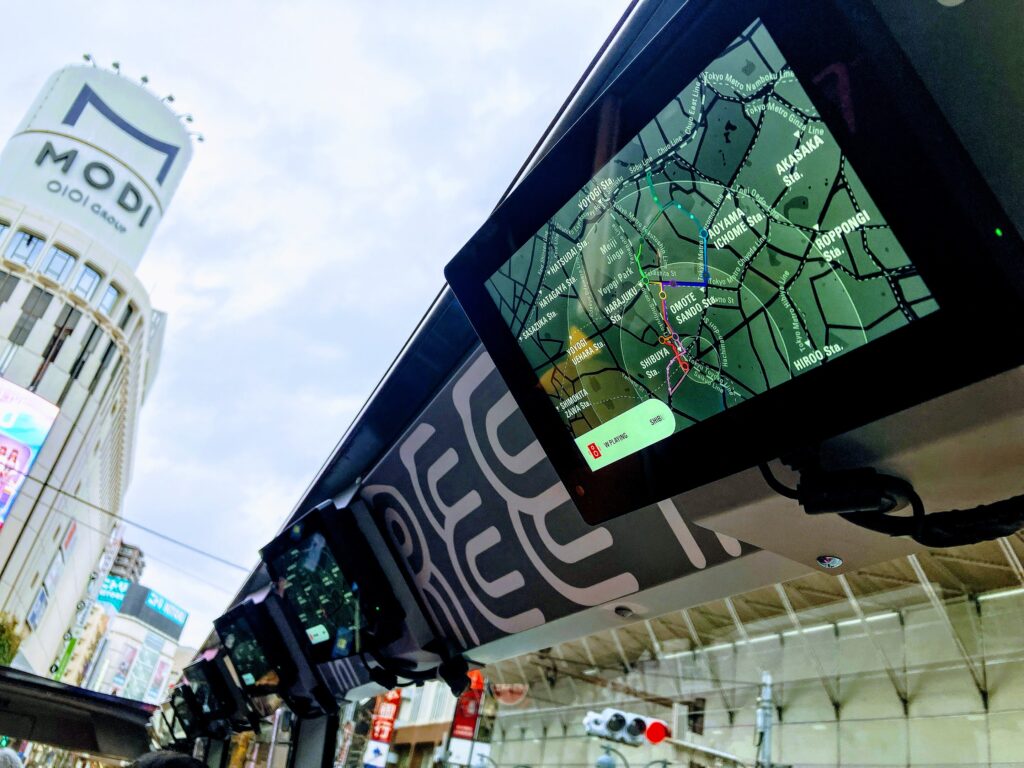 Audio guidance was provided at every key spot and the current location was also shown in the built-in monitor.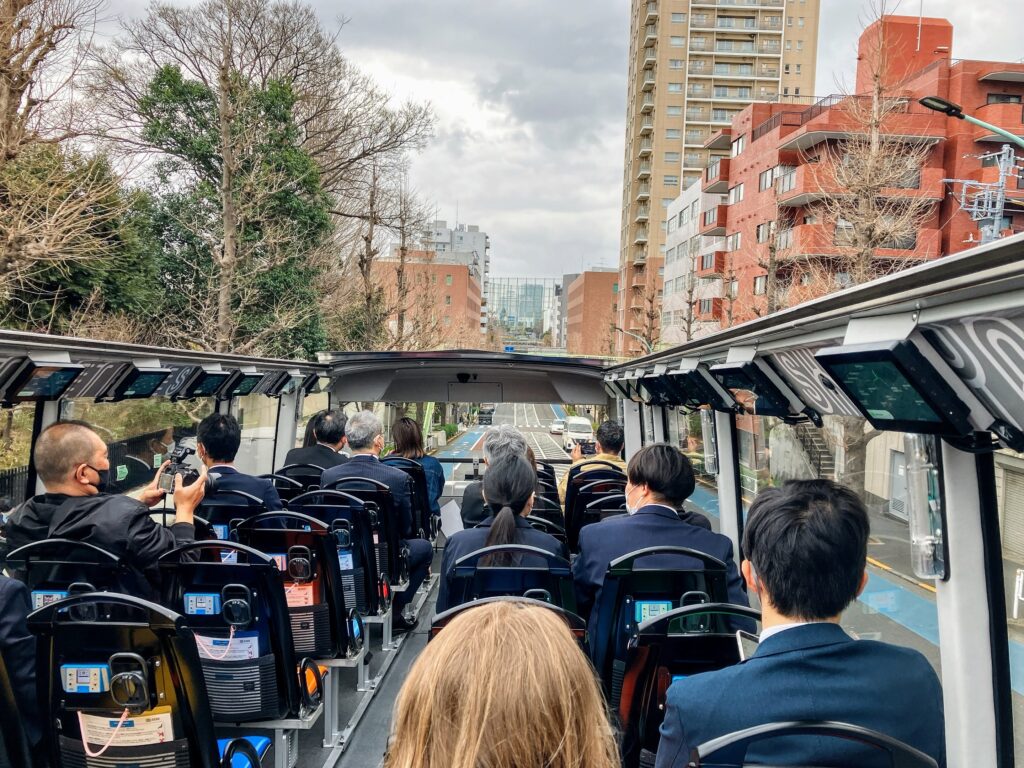 There are several ups and downs in Shibuya. Going down the slopes in a double decker bus was just as thrilling as riding in a roller coaster. No wonder it was also called a sightseeing amusement ride.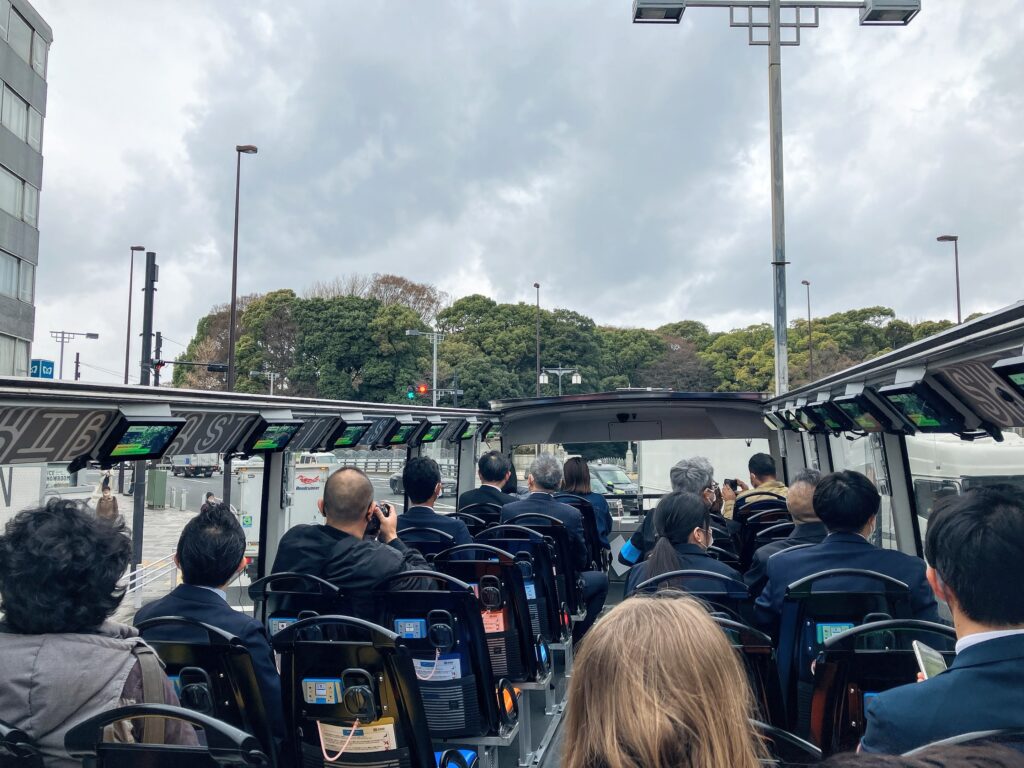 The bus passed through Meiji Shrine. According to the audio guidance, there was a history on the flourishing forest here.
In fact, the site was once a wasteland. When the shrine asked for donations of trees to plant there, 100,000 were shipped from all parts of Japan, and 110,000 volunteers helped to plant them. After a hundred years, it now becomes an evergreen forest consists of different and rare specifies of trees.
I would like to come again to explore further after getting off the bus.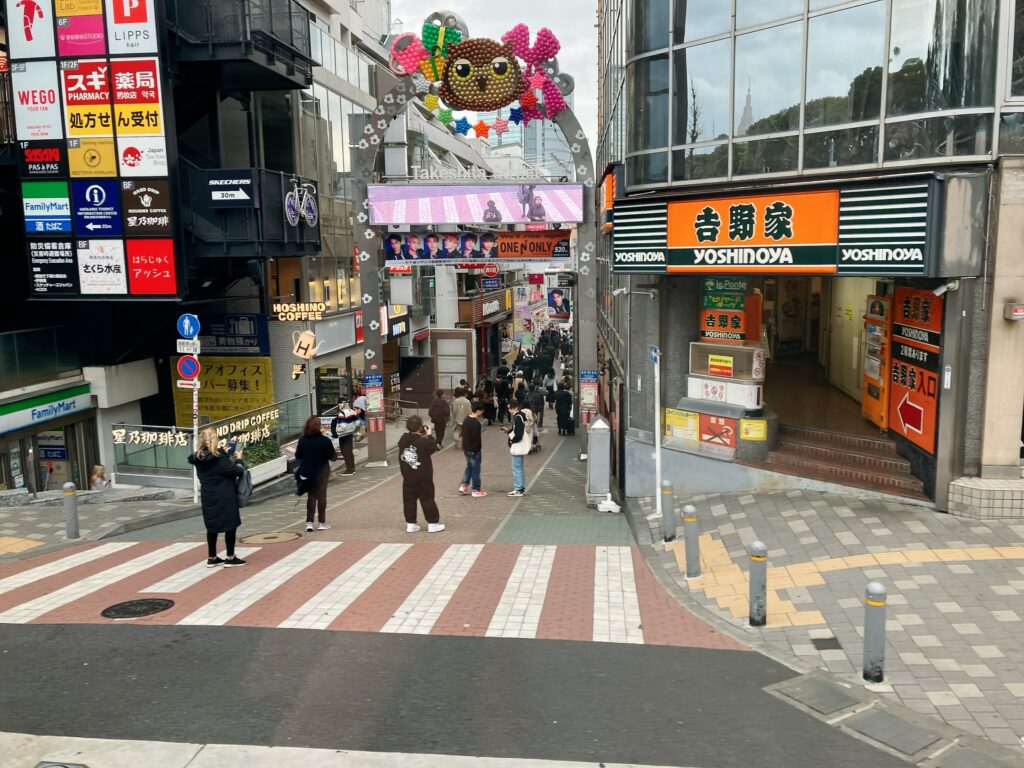 From Meiji Shrine, the bus made a right turn and arrived in Harajuku. We passed through the Takeshita Street, a symbol of street fashion where the trendy youth wear eccentric outfits in their unique styles. It was just like a fashion magazine seeing a diversity of street fashion.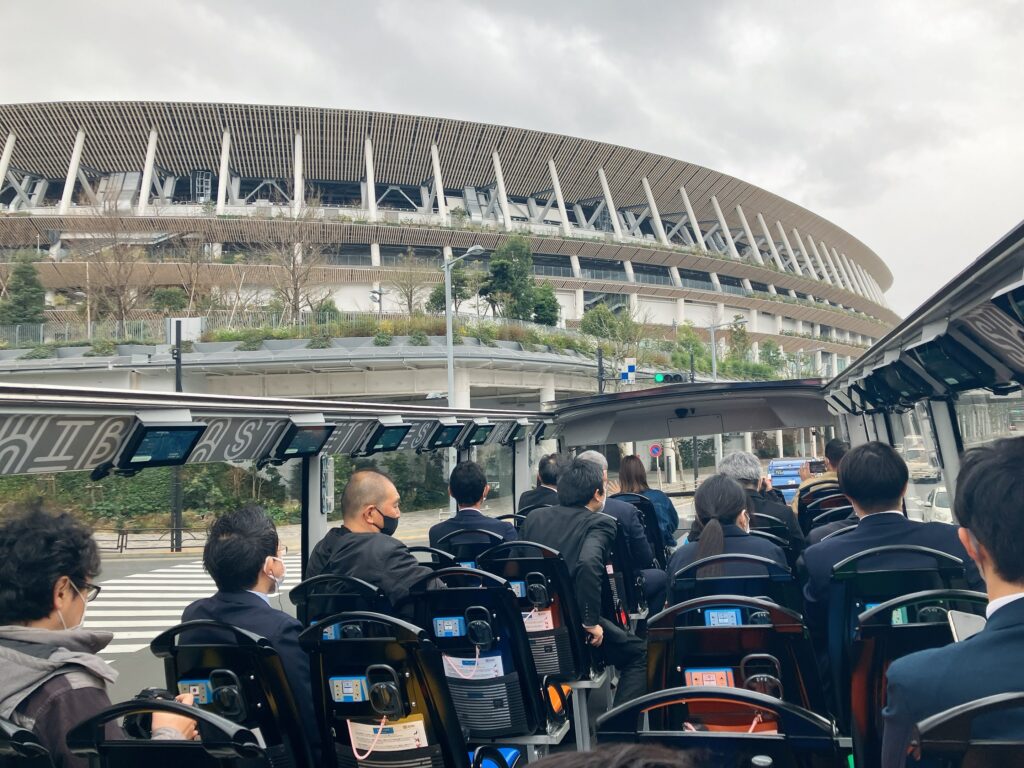 Next the bus passed by the Japan National Stadium.
There was a reason that make Japan National Stadium being famous in Shibuya. Let's find out the reason from the tour guide when you ride on the bus.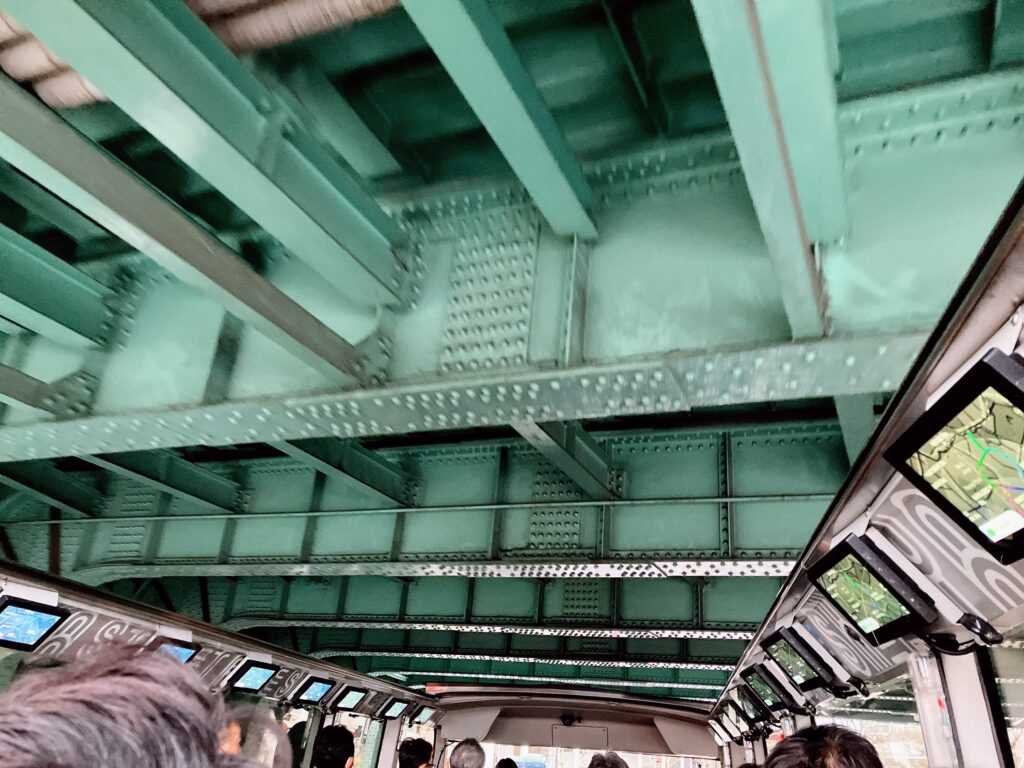 Look, the moment when we passed by the railway underpass was exciting.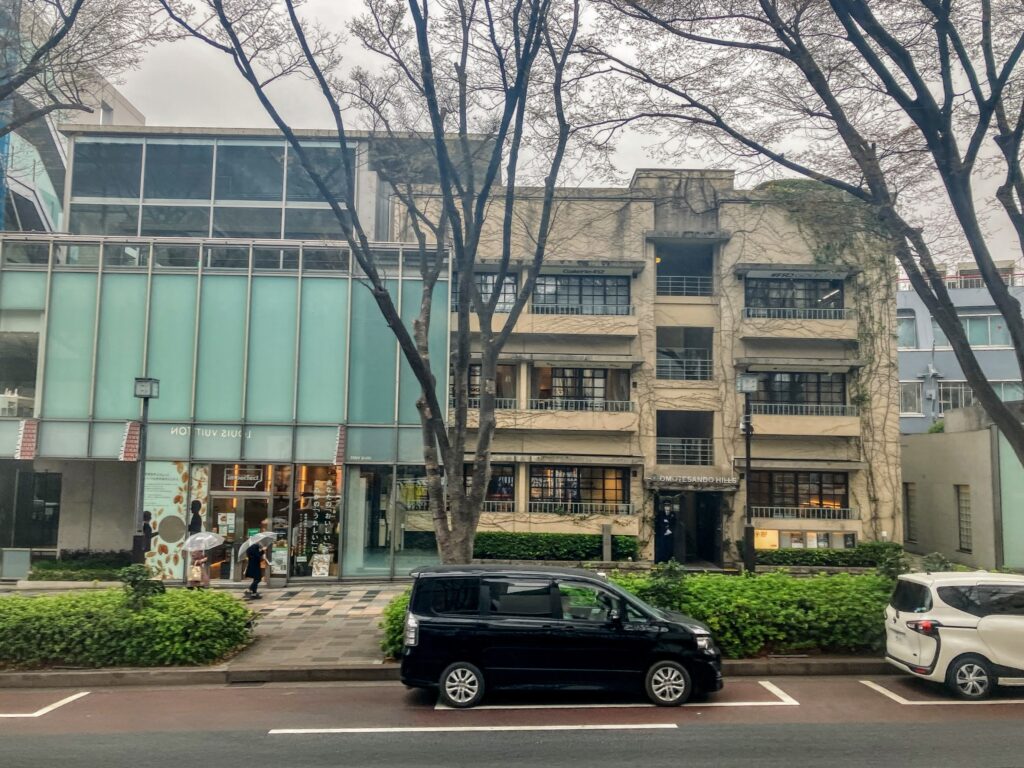 The bus then headed to Omotesando. Both sides of the avenue were lined up with 200 huge zelkova trees stretched from Meiji Shrine.
While maintaining some of the historical buildings, Omotesando also offered a mix of stylish and new architectures to enjoy.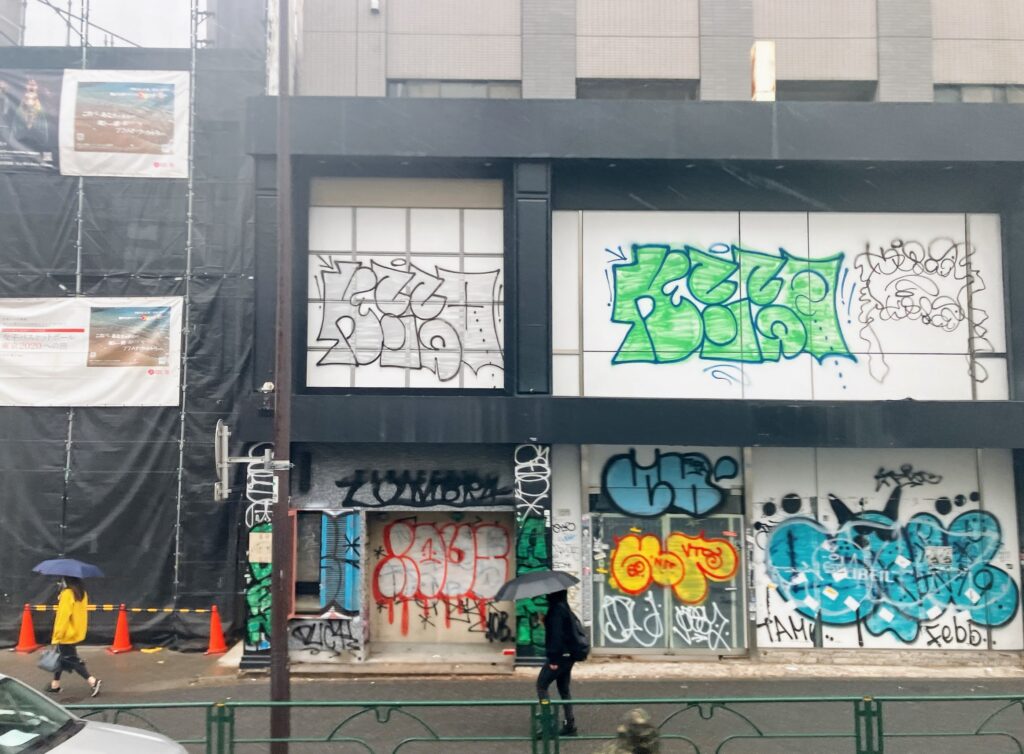 The whole ride took about 50-60 mins and here came to the end of journey.
The bus arrived in Ura-harajuku, this is the area where street culture was originated. You can also find some street graffiti arts only on the streets of Ura-harajuku.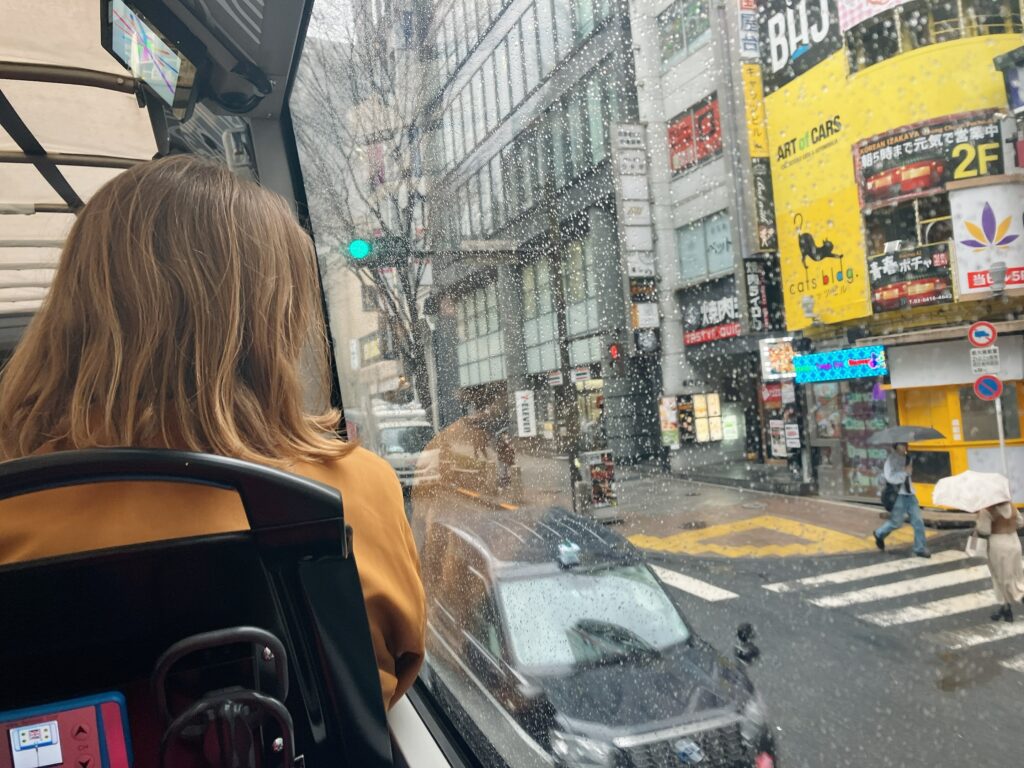 After that, the bus returned to Shibuya Fukuras.
I was only able to tell you part of my riding experience here, in fact, there is much more to see. Please experience the ride on your own and enjoy a tour in the air of Shibuya.
Remember not to forget walking around the city after you get off the bus. Make use of an exclusive travel guide app and visit any points of interest with your mobile phone. You will surely be able to find out more on your own Shibuya.
Basic information of "Shibuya Street Ride"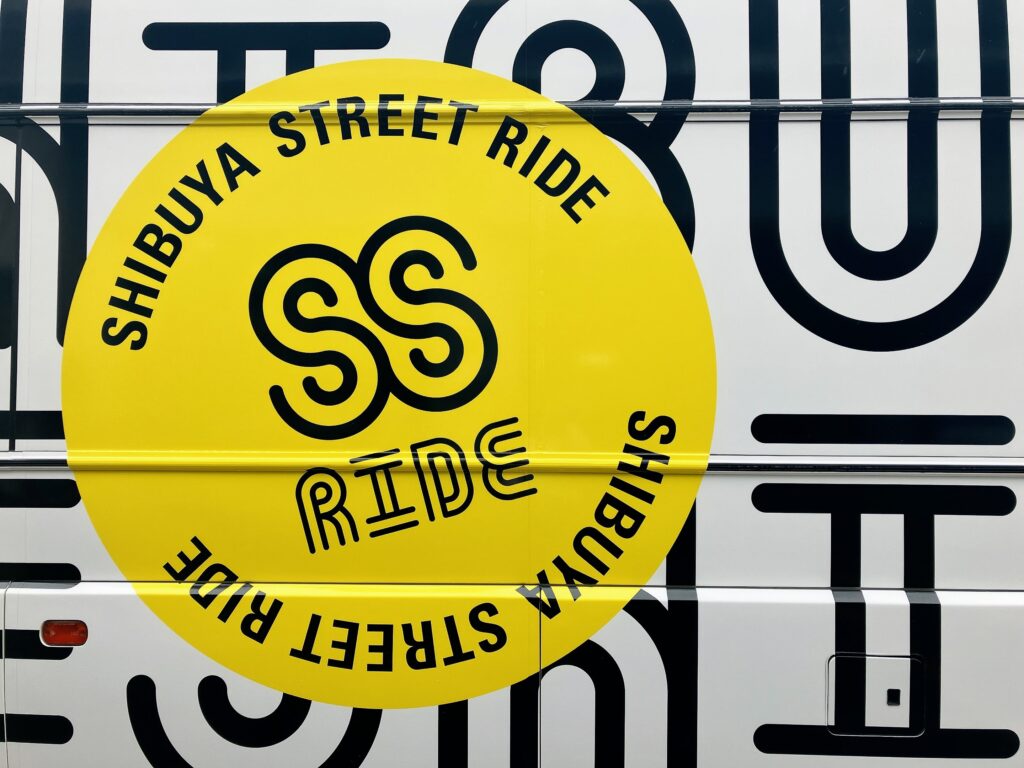 Let me introduce the basic information of "Shibuya Street Ride" here. ♩
– Fare
【Normal fare】Adult(Age 12 or above):3,000yen Child(Below Age 12):1,500yen
– Reservation
You can check the seat availability and make a reservation through Japan Bus Online.
※Only credit card payment is accepted
※Reservation cannot be made by phone, ticket counter or on the bus.
---
\Cashless Payment Available on the Day of Your Trip! /
You can buy the ticket on the day of your trip if there is a seat that is available.
【payment tools you can use】
WeChatPay,AliPay+,銀聯QR,JKOPAY,GLN,PromptPay
– Days of Operation
5 services per day. Operation is limited to specific days only (from Wed to Sun, public holidays, golden week and Obon holidays)
※Prior reservation is required
※In the event of rain before departure, the sliding roof of the bus will be closed.
※In case of sudden rain, free ponchos will be provided to passengers
– Time of service
The bus runs at the timeslots below:
①10:45
②11:45
③16:15
④17:35
⑤18:50
※This information is accurate as of the publication date.
※For the most up-to-date operating information, please refer to the Tokyu Bus website.
– Boarding spot
The bus departs at Platform No. 9 at Shibuya Fukuras, which is just next to Shibuya Station.
– Official site
Check out the official site for further details.
>>「SHIBUYA STREET RIDE」official site
Explore a new Shibuya by riding the "Shibuya Street Ride"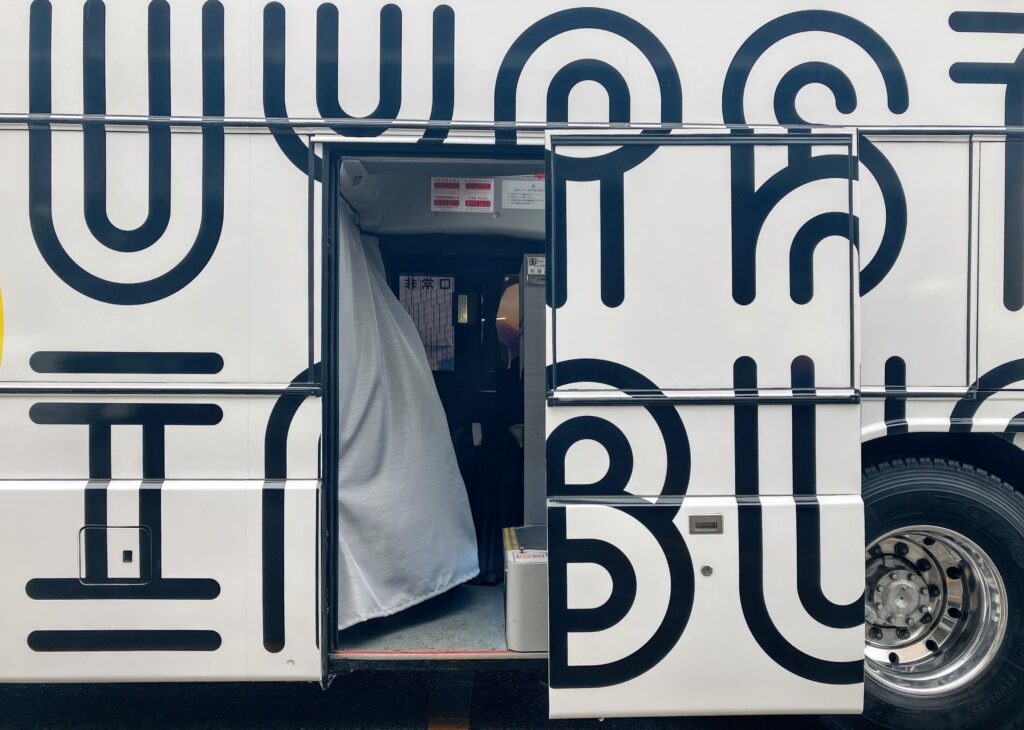 The "Shibuya Street Ride" is a regular sightseeing bus that allows you to discover new attractions in Shibuya. You will have fun and enjoy riding on the bus no matter if you love Shibuya or not. Do not hesitate and get your tickets now.
>> Get a ticket on "Shibuya Street Ride"
If you want to make a reservation for an expressway bus,


Please go to "Japan Bus Online"

.
The information in this article is current at the time of writing.
It may differ from the latest information.