(First time visiting Hiroshima) Travel around Atomic Bomb Dome and Itsukushima Shrine by sightseeing bus (Part 2)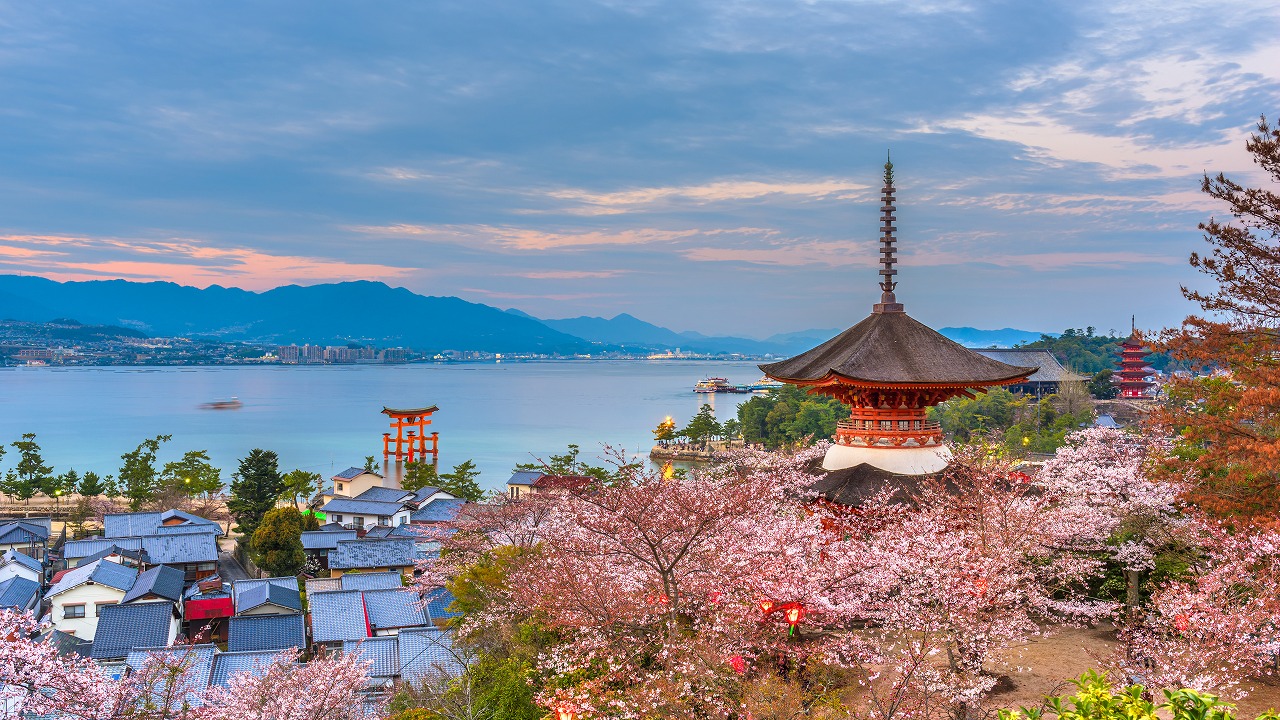 This article is divided into 2 parts introducing the Two World Cultural Heritage Sites Sightseeing Tour (with guide service and lunch included) to Atomic Bomb Dome and Itsukushima Shrine.
(First time visiting Hiroshima) Travel around Atomic Bomb Dome and Itsukushima Shrine by sightseeing bus (Part 1)
In the first part, we visited the Atomic Bomb Dome and took a high-speed boat to Miyajima. In the coming part, we are going to get off the boat and start off the trip in Miyajima where the Itsukushima Shrine is located.
Tour around world heritage sites in Hiroshima (Part 2)
Miyajima is said to be an island where God lives. It was surprising that not only Itsukushima Shrine, but also its surrounding areas were included in the heritage region, which made up of 14% of the island's total area. In the second part, we are going to enjoy Miyajima to its fullest with delicious gourmet food. I hope you will enjoy reading it.
12:05 Arrived at Miyajima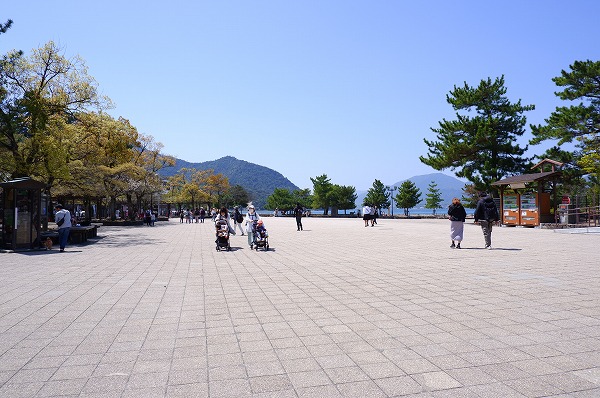 We arrived at Miyajima and got off the boat. Miyajima is an island of tranquility, which made it different from the city of Hiroshima. I confirmed the meet up point with the guide and was told that we were free to explore the island on our own until 14:50. I was thinking where I should go in coming 2.45 hours.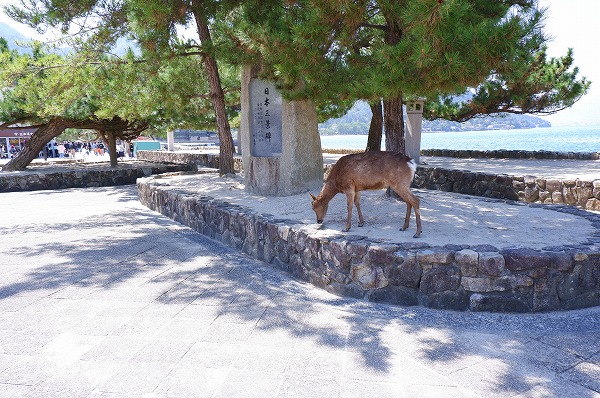 I started to scroll around and was surprised to see fallow deer everywhere on the island. Miyajima is home to more than 500 wild deer. Like Nara, deer wander freely on the streets, and they have become accustomed to people. As the locals said, the deer in Miyajima have a gentle personality than the ones in Nara, they are friendly and well-behaved even if you get close to them.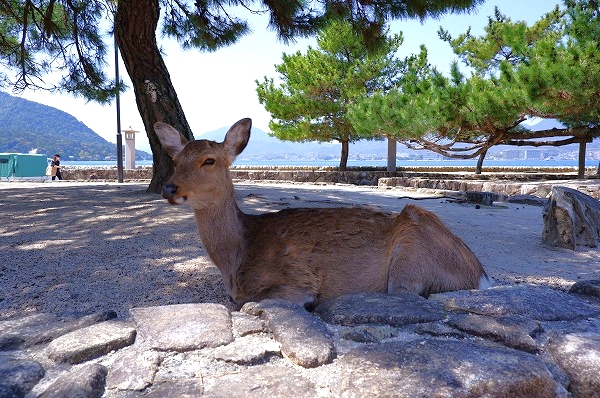 12:15 Headed to Omotesando Shopping Arcade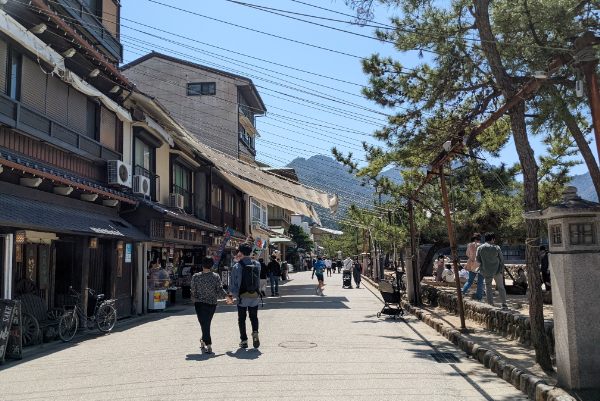 Omotesando Shopping Arcade is the busiest area in Miyajima lined with lots of souvenir shops and restaurants. It was really fun to shop for souvenirs and try local specialties while shopping.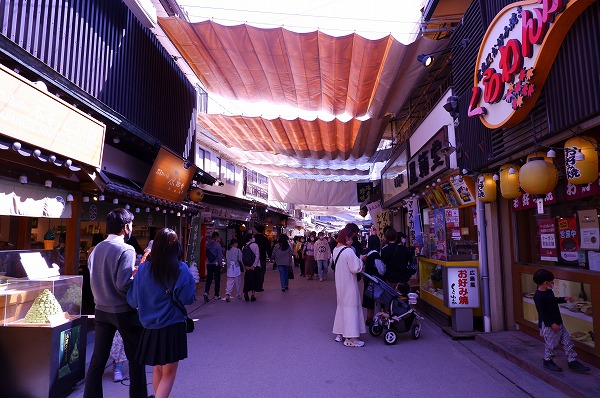 Miyajima has long been famous for its handicrafts, of which rice scoops and chopsticks are the popular souvenirs from Miyajima. Momiji Manju is also another a must try delicacy. In Miyajima, there are about 20 shops selling this well-known pastry.
12:22 Enjoyed piping hot, deep-fried Momiji at Momijido Nibanya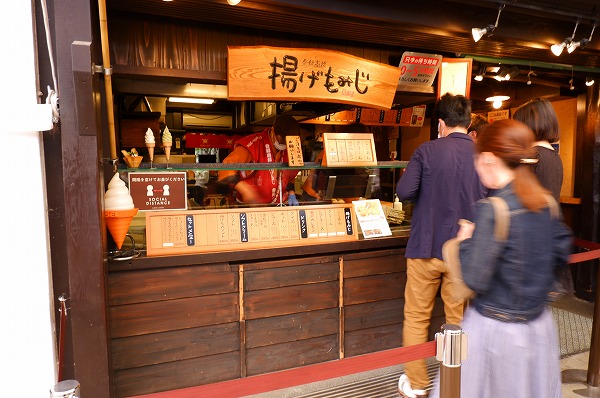 There were so many people around, but I decided to go to "Momijido Nibanya" which had a long queue outside.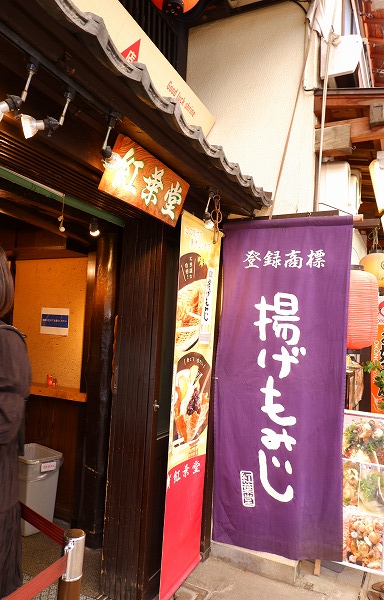 Most people came here just for the deep-fried Momiji Manju, a steamed bun (manju) in the shape of a maple leaf filled with red bean paste.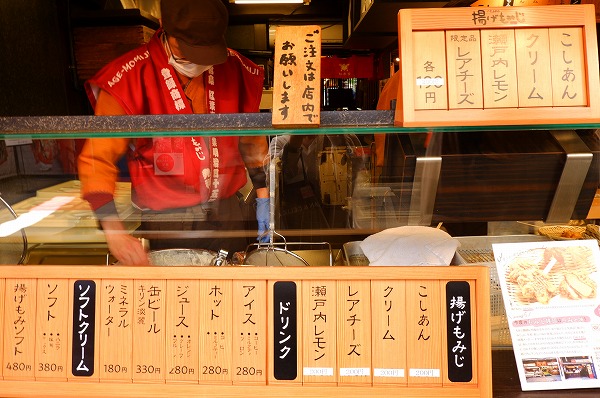 I was able to see the manju being fried from the shop window.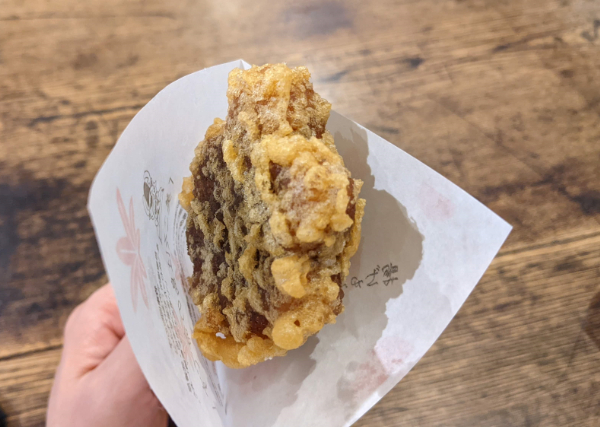 They looked like momiji manju tempura. It was served on bamboo skewers so that it could be eaten when it was freshly fried and still hot. The batter was crispy and chewy, and the soft sweetness of red bean paste spreaded in my month.
Surprisingly, people in Hiroshima do not eat momiji manju, but deep-fried momiji manju is an exception.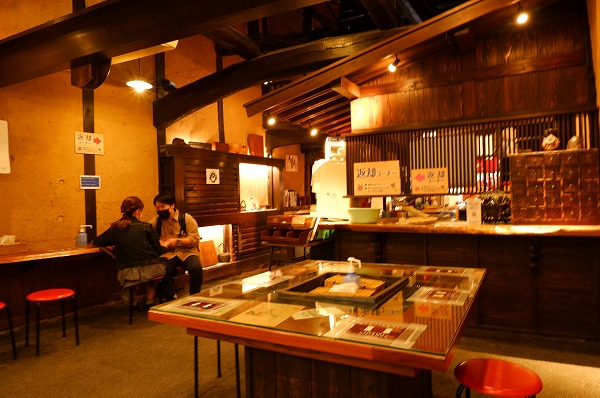 The shape made it easy to eat while walking, but you could also enjoy it inside the shop with a cup of tea served on your own.
There were two shops of Momijido: the main shop and its branch shop, Nibanya. You can often find a long line outside the shop all the time. It's a good chance to visit the shop when the queue is short.
◎Basic information of Momijido Nibanya
| | |
| --- | --- |
| Operating hours | 9:30〜17:30 approx. (※Operating hours change with season) |
| Closing days | Irregular |
| Address | 512-1 Miyajimacho, Hatsukaichi, Hiroshima |
| Homepage | Click here |
12:55 Itsukushima Shrine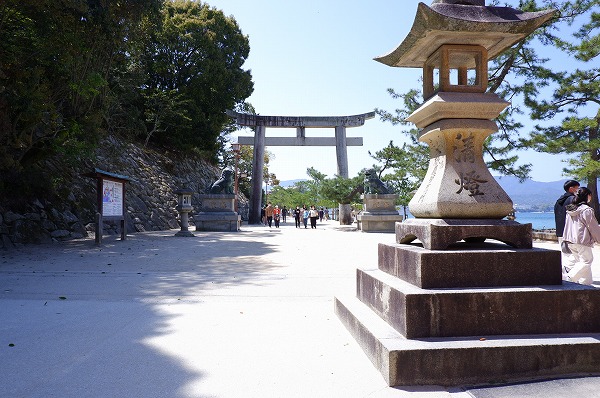 After passing through the shopping street, I walked towards the seafront where I supposed to be able to see a vermilion torii gate, the iconic of Itsukushima Shrine.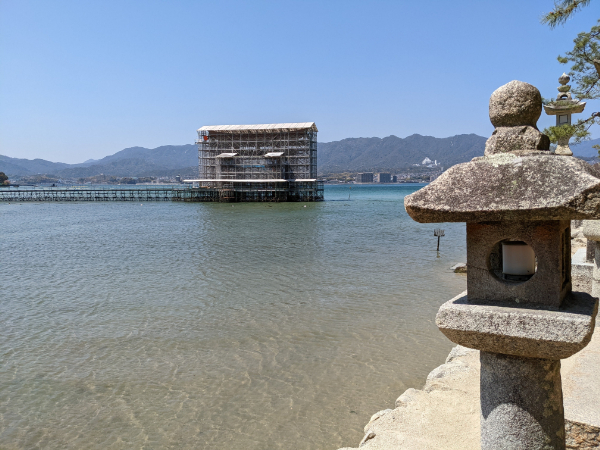 Unfortunately, the torii gate was undergoing renovation, once in 70 years.
The six pillars of torii gate are not buried in the seabed, but use the weight of the pillars themselves to remain standing. The shrine was reconstructed to the current style in Heian era. As an important world heritage site, I hope the torii gate could be carefully maintained. As of this moment, the completion date was still not yet known.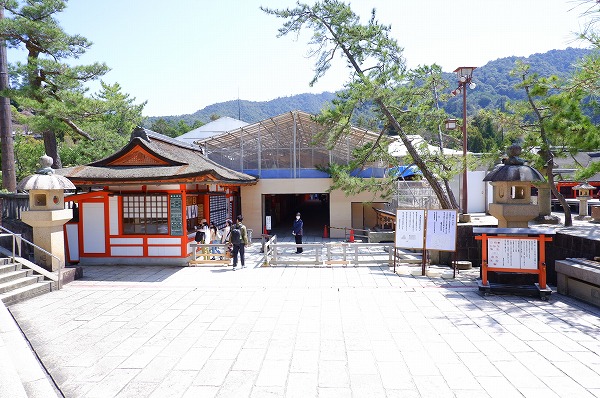 Apart from the torii gate, other areas were also undergoing construction.
◎Basic information of Itsukushima Shrine
| | |
| --- | --- |
| Operating hours | 6:30 ~ 18:00 ※May change with season |
| Closing days | NA ※Visiting is prohibited in case of high tides |
| Address | 1-1 Miyajimacho, Hatsukaichi, Hiroshima |
| Admission fee | 300yen ※not included in the sightseeing bus tour |
| Homepage | Click here |
14:10 Enjoyed Hiroshima's two most famous delicacies, lemon and oysters, at "Kakiya"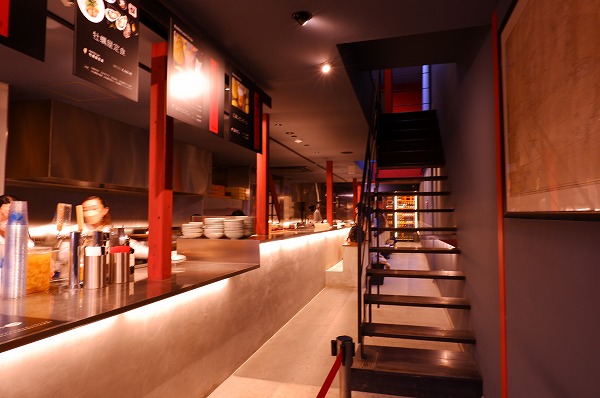 There were a number of shops selling grilled oysters along the way. As we were tired from walking, we decided to find a shop which allowed us to take a rest.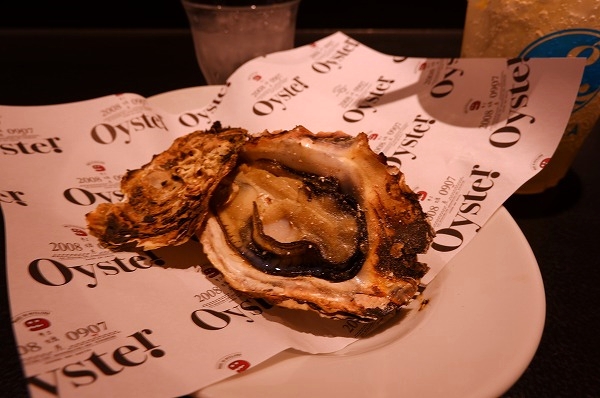 First of all, I ordered a dish of grilled oyster. I had heard that Hiroshima oysters were not that big, but they were still about 1.5 times bigger than other oysters in general. The glossy cream color and meaty texture looked appetizing.
I took a bite, the oysters were sweet with a firm meat and briny taste.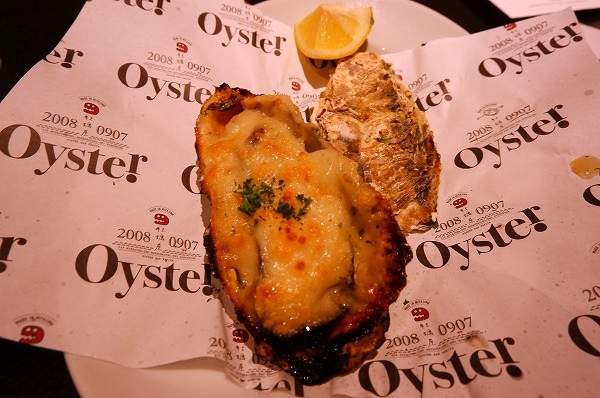 The next dish was oyster gratin (594yen). Oysters were baked with butter and cheese which formed the best combination. I ordered 2 dishes without a thought.
Kakiya is a restaurant specializing in oyster dishes and accumulated years of experience in selecting the top-quality oysters. The oysters they serve are all from Hiroshima. That is why the seasoning is kept to a minimum to bring out the original taste of oysters.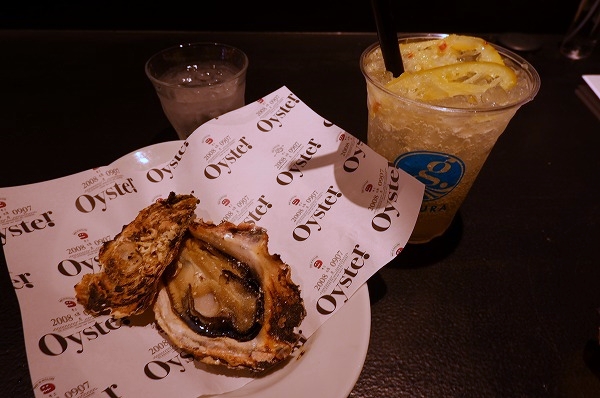 The Hiroshima Lemon Soda (550 yen) had a refreshing lemon flavour that wafted through your nose. It quenched my thirst as it was a warm day and I got sweaty after walking around. It seemed that Hiroshima produces the largest amount of lemons in Japan. The mild climate with little rain and snow is said to be ideal for growing lemons.
Lemons and oysters were a must-try when visiting Hiroshima. You can enjoy both of them at an oyster restaurant.
◎Basic information of "Kakiya"
| | |
| --- | --- |
| Operating hours | 10:00~ Close as soon as oysters are sold out |
| Closing days | NA |
| Address | 539 Miyajimacho, Hatsukaichi, Hiroshima |
| Homepage | Click here |
14:45 Returned to the meet-up point for boarding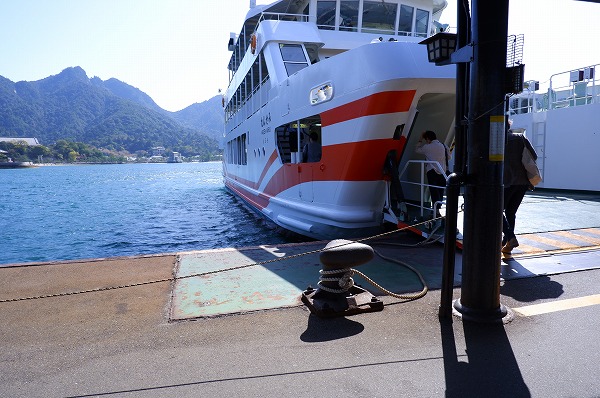 I returned to the pier before the scheduled meet-up time. This time, we were going to board a larger boat, to Miyajima Port. The travelling time was about 15mins, and we arrived in no time.
15:15 Back to Hiroshima Station by bus
It still took another 1 hour to Hiroshima Station. The guide introduced to us other scenic spots in the city of Hiroshima and other parts of the prefecture, which appealed me a lot for a visit.
Recommended taking the sightseeing tour bus if you are traveling to Hiroshima for the first time
You might want to visit the Atomic Bomb Dome and Miyajima Island if you visit Hiroshima for the first time. Of course these places can be visited by public transport or private car, but I found it easier and more relaxing to travel by regular sightseeing bus. The guide will show you the places you need to see and tell you where you should get off the bus. In addition, you can use the travelling time on the bus to take a rest and recover your energy.
There is also sufficient free time assigned at each spot, so you can enjoy the visit to the fullest and be able to make your first trip to Hiroshima easy and fulfilling. Why not try the regular sightseeing bus?
Details about the Two World Cultural Heritage Sites Sightseeing Tour
Fare
5,000yen(Age 12 or above)
3,000yen(Age 6~12)
Major spots
Hiroshima Castle, Atomic Bomb Dome, Hiroshima Peace Memorial Park, Hiroshima Peace Memorial Museum, Seto Inland Sea, Boat travel, Miyajima
Departure time
08:50(Hiroshima Station Shinkansen Exit)
Homepage

Click here

Reservation Page
Japan Bus Online
Click here
If you want to make a reservation for an expressway bus,


Please go to "Japan Bus Online"

.
The information in this article is current at the time of writing.
It may differ from the latest information.